Myeongdong - A famous shopping district in Seoul, KOREA
If you are quite interested in Korea, you may definitely heard about "Myeongdong (명동 in Korean)". It is one of the famous shopping districts in Seoul, Korea.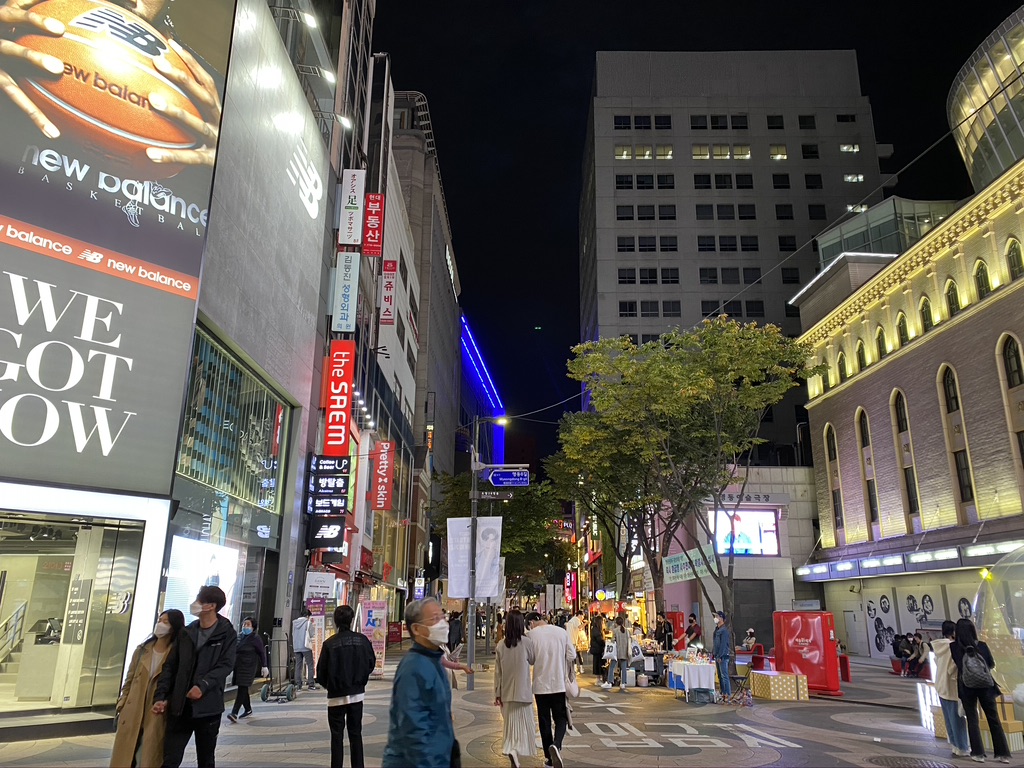 There is a Myeongdong subway station (Line No.4) and Euljiro 1-ga station (Line No.2) so you can easily get to this place.
There are various kinds of local and international fashion and apparel, cosmetic, shoes and accessories brands in Myeongdong. You can easily find international brands such as Polo Ralph Lauren, H&M, Zara, Lacoste and Louis Vuitton. There are Missha, Nature Republic, Face Shop and Skin Food which are known as famous Korean cosmetic brands. Additionally, there are department stores near Myeongdong such as Lotte and Shinsegae department store so you may also find a luxury and premium brands here.
Besides that, you can also find a lot of restaurants of Korean, Western, Chinese and Japanese food and there are some fast food restaurants and street food vendors as well.
As there are many places for shopping and dining, it is a famous place for both young people and tourists.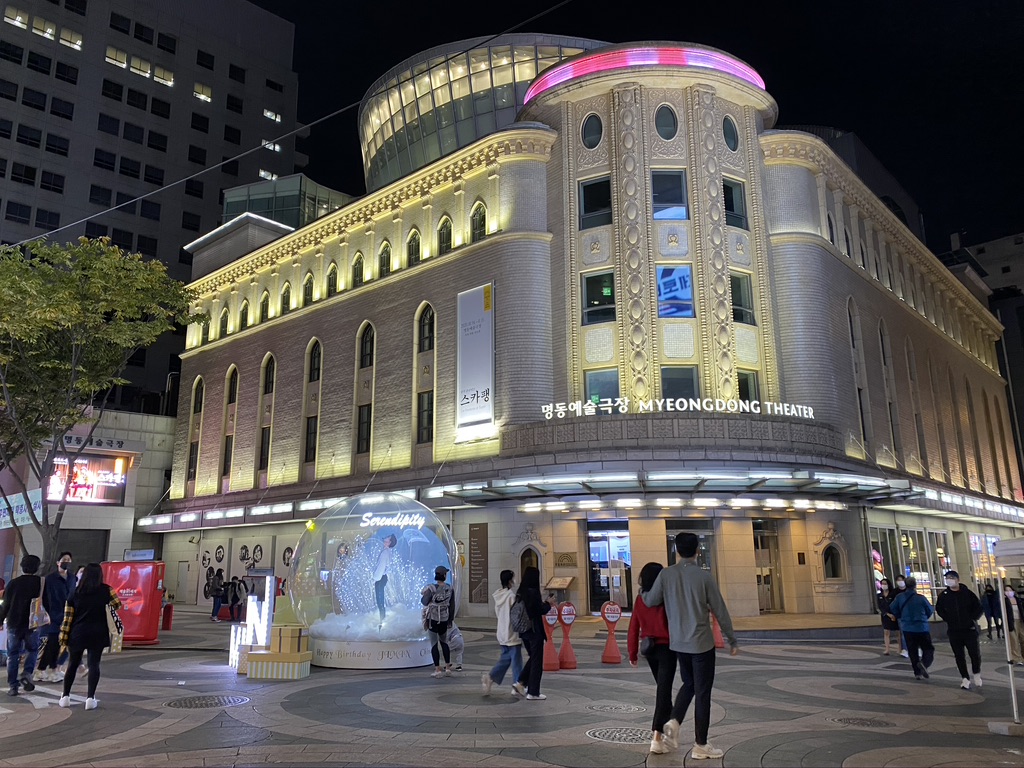 As Myeongdong is a perfect place for shoppers, we recommend this place for people who would like to go shopping or to have a look at the local and international famous fashion and apparel brands and cosmetic brands in Korea.
You can enjoy a perfect dining here as well. We previously posted one of the famous Kalguksu restaurant in Myeongdong so you may refer to it (The related link is at attached below). You can also refer to our previous posting below for popular Korean food and restaurants.
---
You may also like other Ella's Pick -
[FOOD: Restaurants, Korean dishes, Cafes] - Myeongdong Kyoja - A Michelin Guide Restaurant for Kalguksu (Noodle soup) and Mandu (Dumplings)
[FOOD: Restaurants, Korean dishes, Cafes] - Tosokchon - The best restaurant for Samgyetang (Korean ginseng chicken soup) in Seoul
[FOOD: Restaurants, Korean dishes, Cafes] - Gamjatang - Spicy pork bone soup in Korea
[FOOD: Restaurants, Korean dishes, Cafes] - Woo lae oak - A special Michelin Guide Restaurant for Bulgogi and cold noodles
[FOOD: Restaurants, Korean dishes, Cafes] - Hotteok (Korean sweet pancake) - Popular street snack in Korea
[FOOD: Restaurants, Korean dishes, Cafes] - Tteokbokki - Spicy Korean food
[FOOD: Restaurants, Korean dishes, Cafes] - Gimbap - Korean seaweed rice rolls
[FOOD: Restaurants, Korean dishes, Cafes] - Samgyeopsal - Grilled pork belly