Tosokchon - A nice restaurant for you to enjoy Samgyetang (Korean ginseng chicken soup)
One of the most popular Korean cuisine is Samgyetang (삼계탕 in Korean). This is a Korean ginseng chicken soup and many Koreans enjoy this in hot summer. Koreans normally eat Samgyetang when it is sambok (the 3 hottest days in summer; sam is number 3 in Korean). These 3 hottest days are determined by the lunar calendar so each day is different every year but they call these 3 hottest days as chobok, jungbok and malbok. Chobok is the first day, jungbok is the mid-day and malbok is the last day of these 3 hottest days.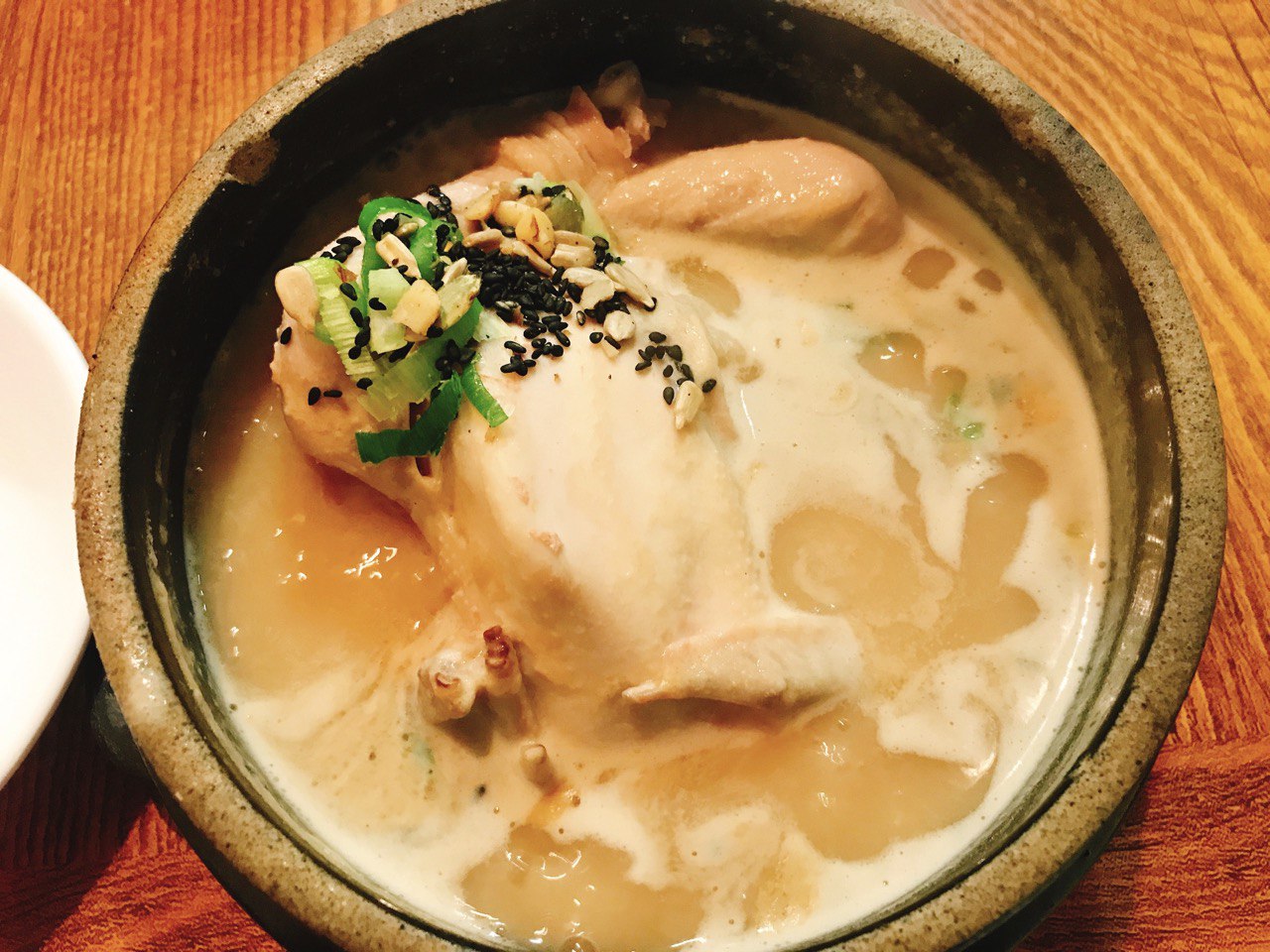 As I mentioned, Samgyetang is very famous and popular Korean dish so you can try it at some restaurants in Korea. Many restaurants serve nice Samgyetang and today I am going to introduce you one of them.
It is Tosokchon (토속촌 in Korean) which is located near Gyeongbokgung station. This restaurant has a seating capacity of more than 400 people. Despite this large capacity, many tourists and Koreans visit this restaurant at lunch or dinner time so you may have to wait in a line.
You may try nice Samgyetang here, a delicious chicken soup that are stuffed with black sesame, Korean dates, garlic, ginseng and rice.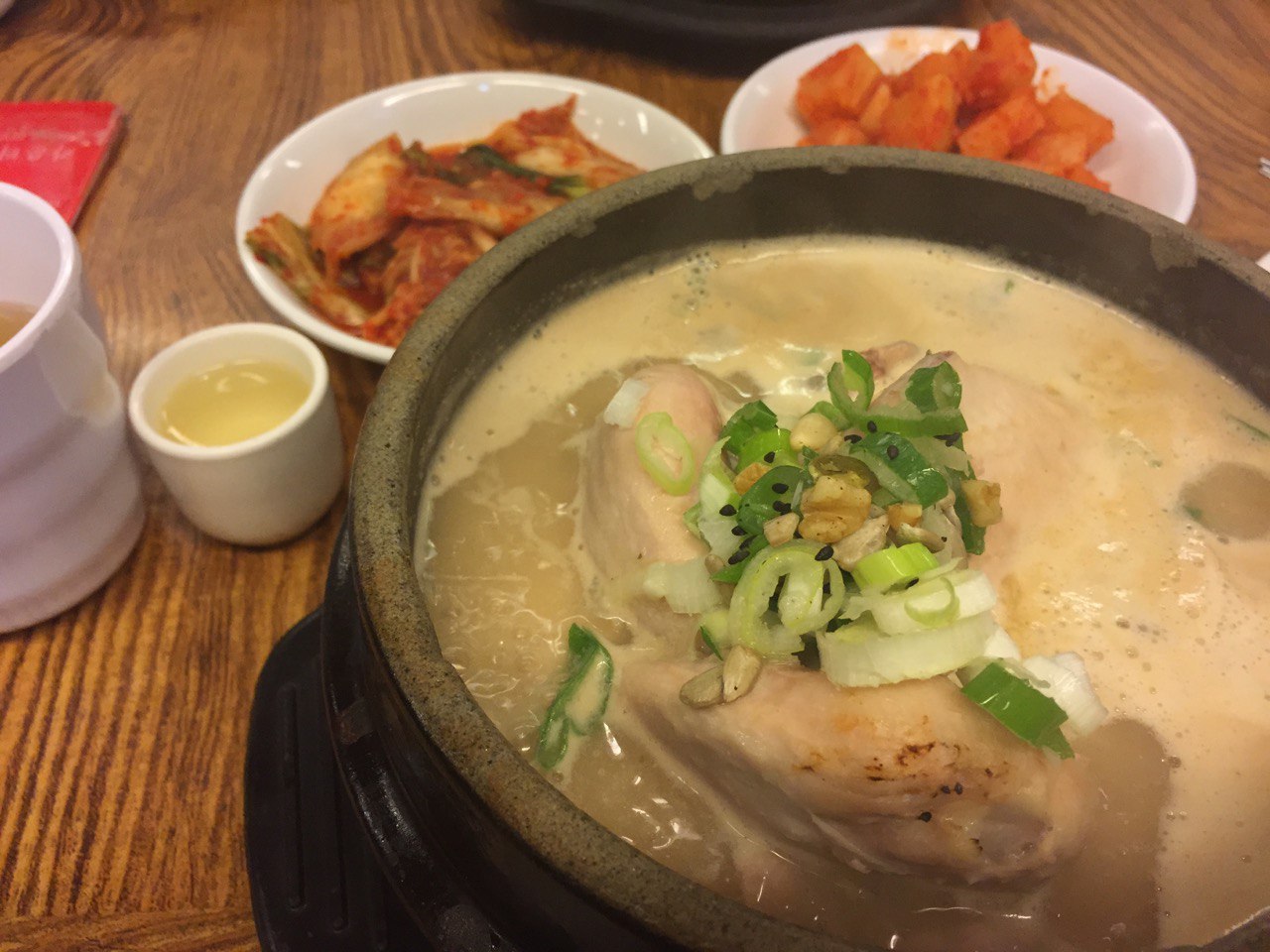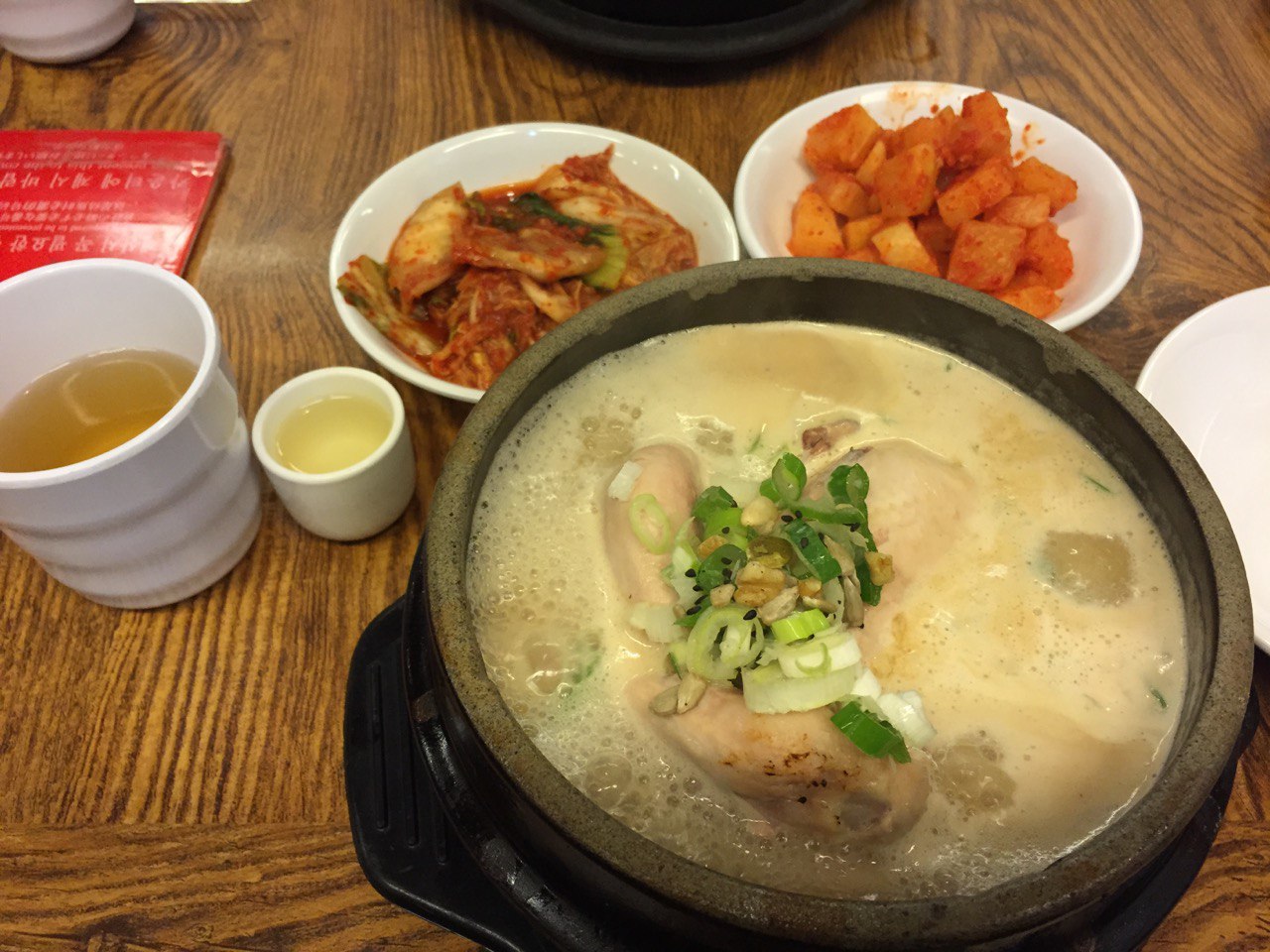 I hope you visit Tosokchon and enjoy a fantastic Samgyetang, one of the most popular Korean food.
I am certainly sure you will like it.
[FOOD: Restaurants, Korean dishes, Cafes] - Myeongdong Kyoja: A Michelin Guide Restaurant for Kalguksu (Noodle soup) and Mandu (Dumplings)
[FOOD: Restaurants, Korean dishes, Cafes] - Belief Coffee Roasters: Cafeteria in Hapjeong, Seoul Korea
[FOOD: Restaurants, Korean dishes, Cafes] - Gamjatang: Spicy pork bone soup in Korea