Gamjatang: Spicy pork bone soup [Ella's Pick of Korean food today!]
Today we are going to introduce one of the most well-known korean dishes.
It is called "Gamja tang" (감자탕 in Korean) which is a spicy soup with pork on the bone.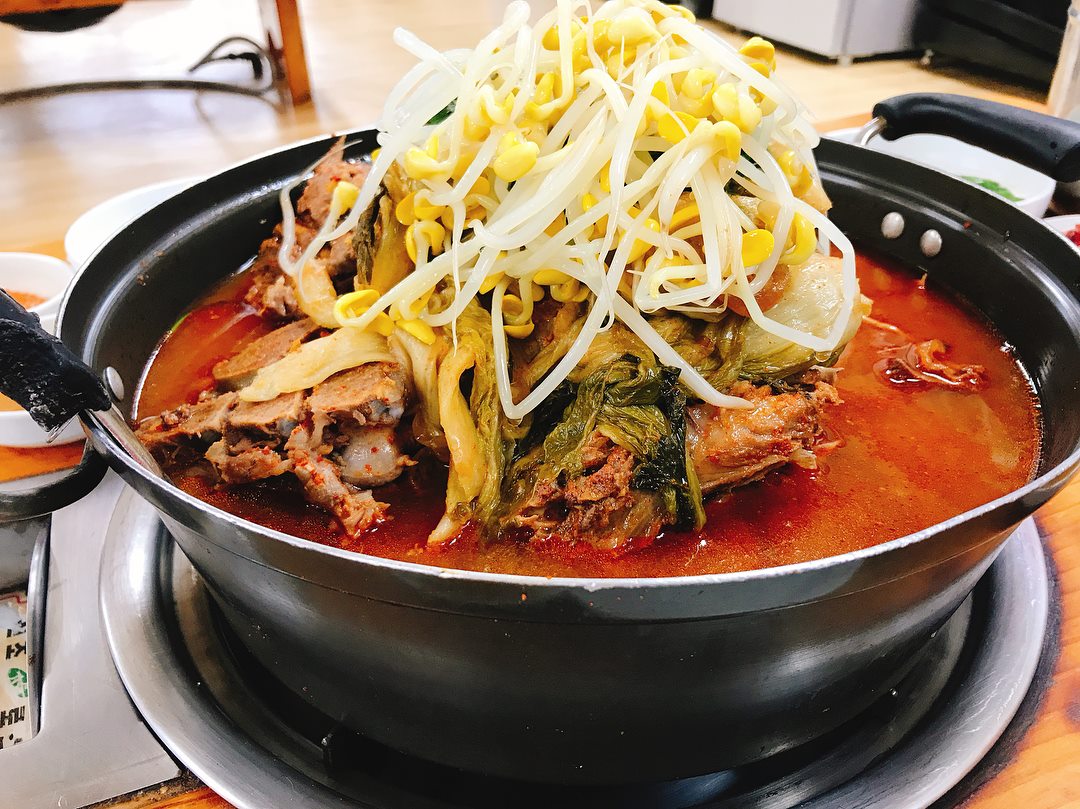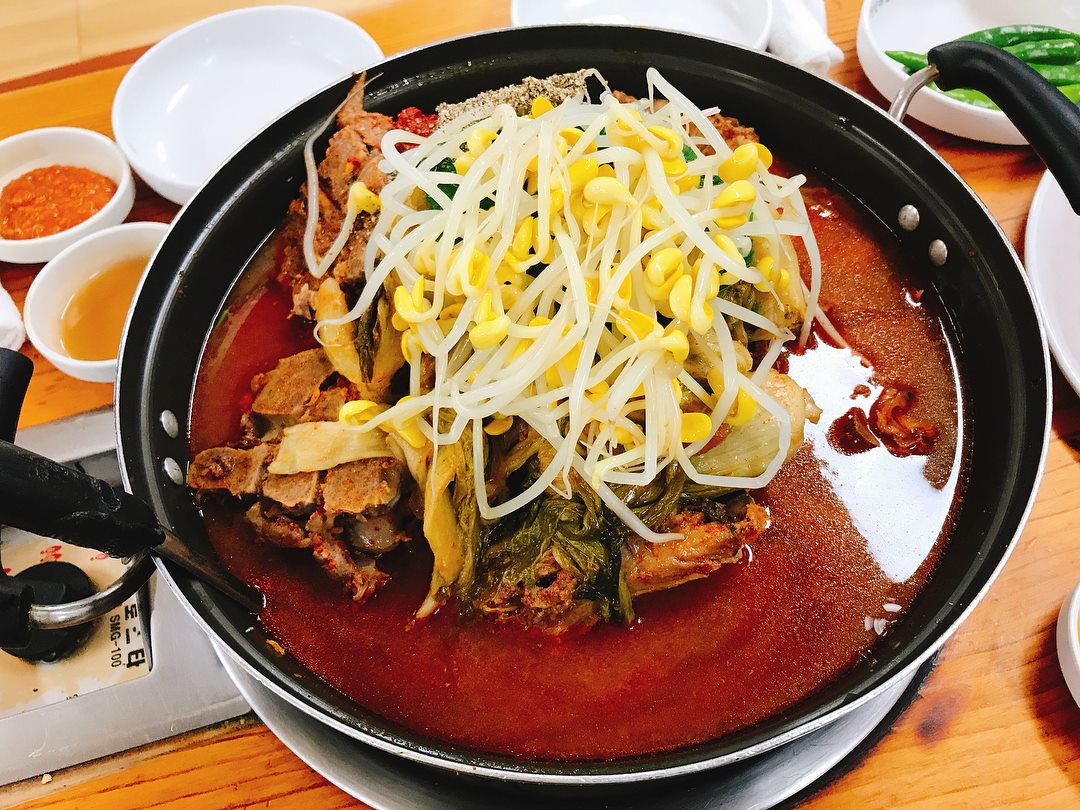 Gamja is a potato in Korean but the word gamja here means a a part of the pork bone.
However, there is a potato in this soup as well so even many koreans think that this is why the soup is called Gamjatang.

People who visit korea must try this soup as it is a well-known cuisine in Korea. When you visit korea and want to try this food, we can recommend a nice Gamjatang restaurant near your accommodation.
[FOOD: Restaurants, Korean dishes] - Donut cafe in Korea: "Old Ferry Donut"
[FOOD: Restaurants, Korean dishes] - Samgyeopsal: Grilled pork belly
[FOOD: Restaurants, Korean dishes] - Gimbap: Korean seaweed rice rolls
[FOOD: Restaurants, Korean dishes] - Tteokbokki: Spicy Korean food
[FOOD: Restaurants, Korean dishes] - Jjimdak: Braised chicken with soy sauce