Gimbap - Seaweed rice rolls in Korea
One of the Korean dishes which many people enjoy is gimbap.
Gimabap is the rice roll with seaweed and is commonly enjoyable food among Korean people.
There are many kinds of gimbab as there are different ingredients (vegetables, tuna, cheese, fried shrimp....)inside the ricerolls. You may try one when you visit Korea!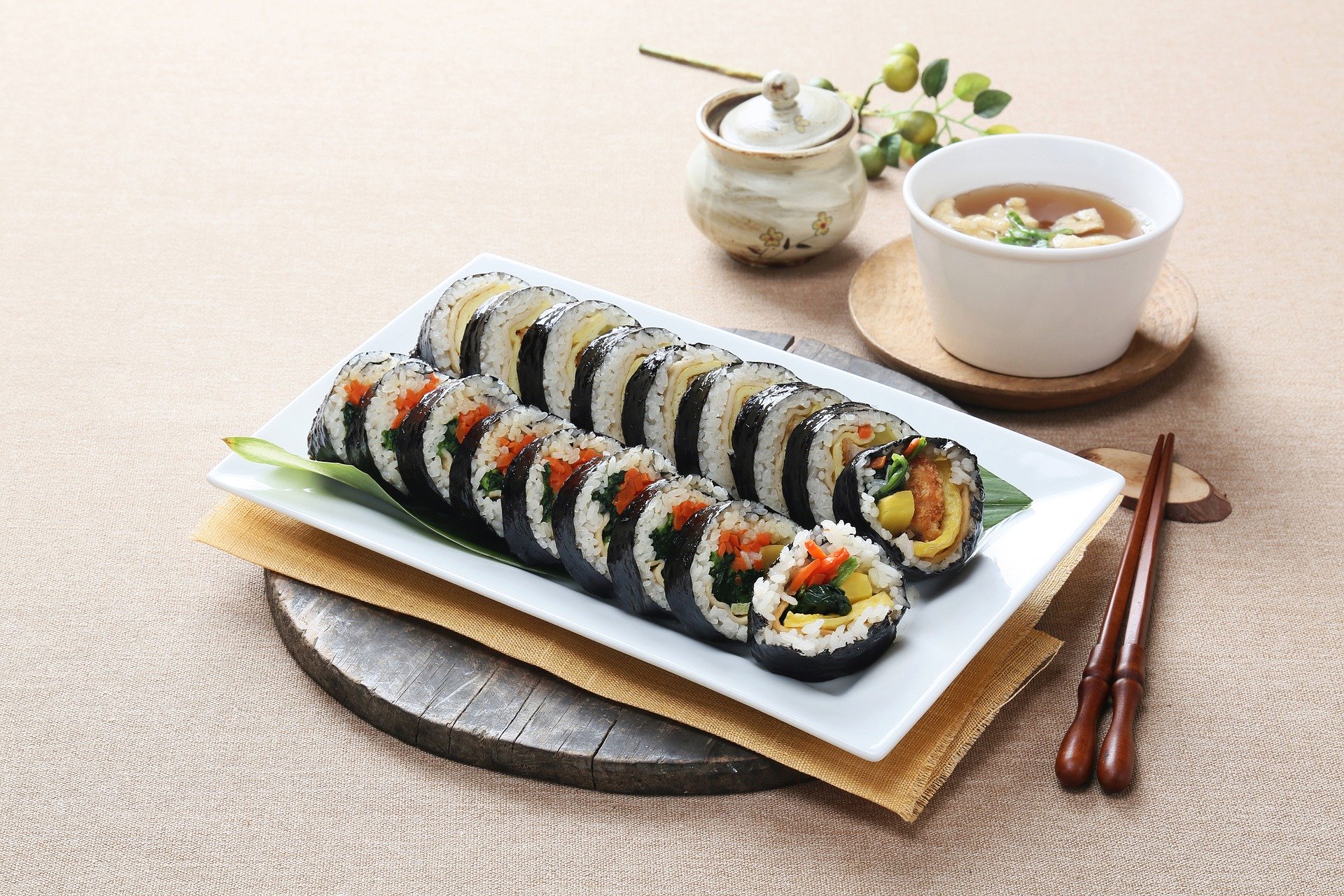 [FOOD: Restaurants, Korean dishes] - Tteokbokki: Spicy Korean food
[FOOD: Restaurants, Korean dishes] - Jjimdak: Braised chicken with soy sauce