Tteokbokki, one of the famous spicy Korean cuisine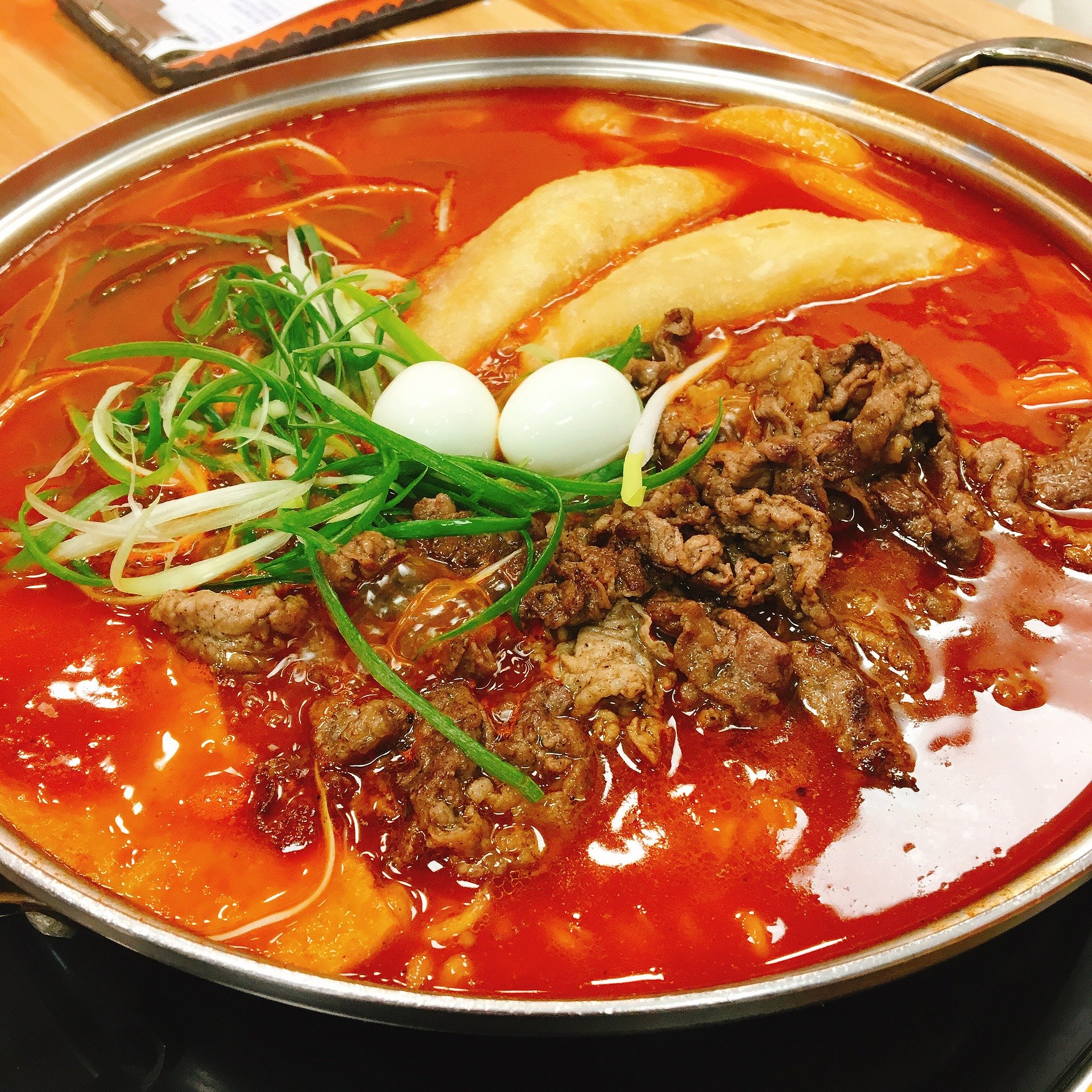 Let us show a common Korean food, tteokbokki.
It is one of the well-known Korean dishes and most of the Korean people love it. It is a bit spicy but that is one of the reasons that people like this food.
Hope you enjoy your trip and tteokbokki in Korea.
[FOOD: Restaurants, Korean dishes] - Jjimdak: One of popular Korean food