Cafe Moani in Bundang, KOREA
Today, we are going to show you a fancy and huge cafeteria in Bundang. The name of cafeteria is "Cafe Moani (카페 모아니)".
Moani means a breeze of scent.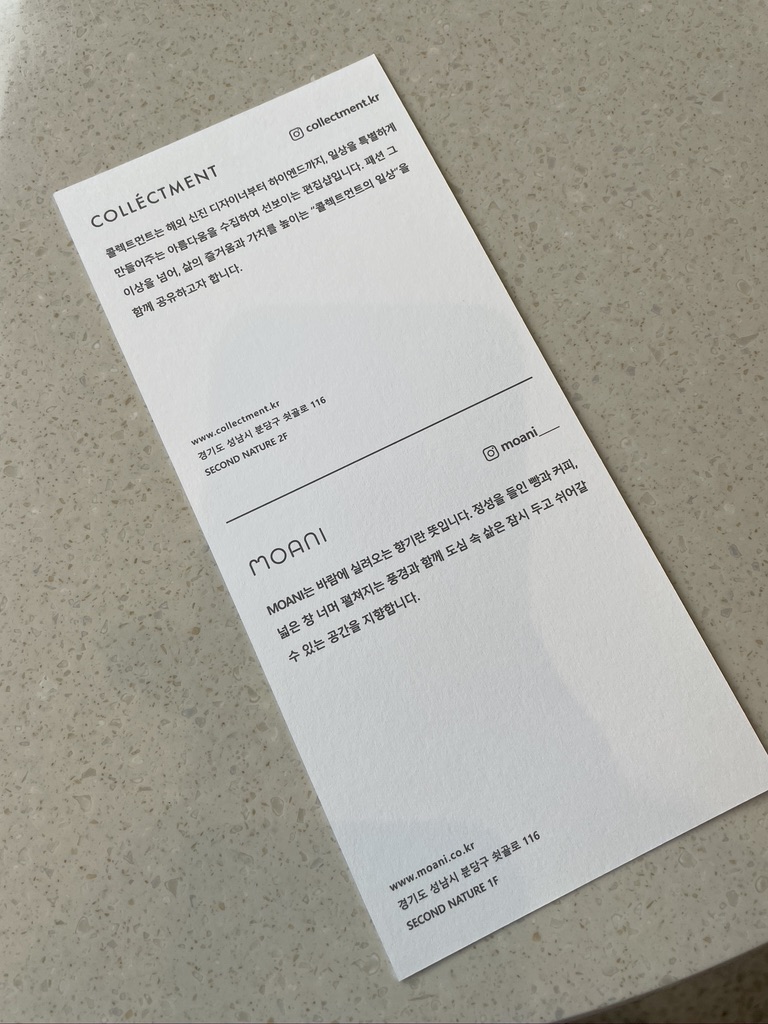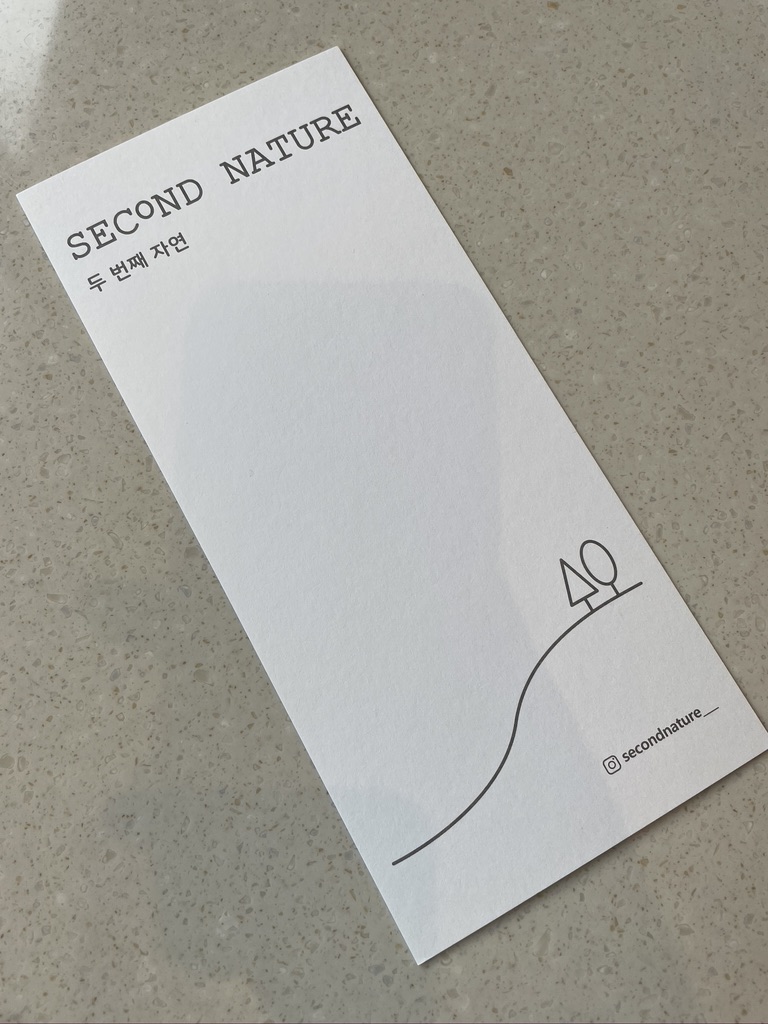 A building in the photo below is Cafe Moani. It is a 2 floors building and there is a rooftop area on the top of the building.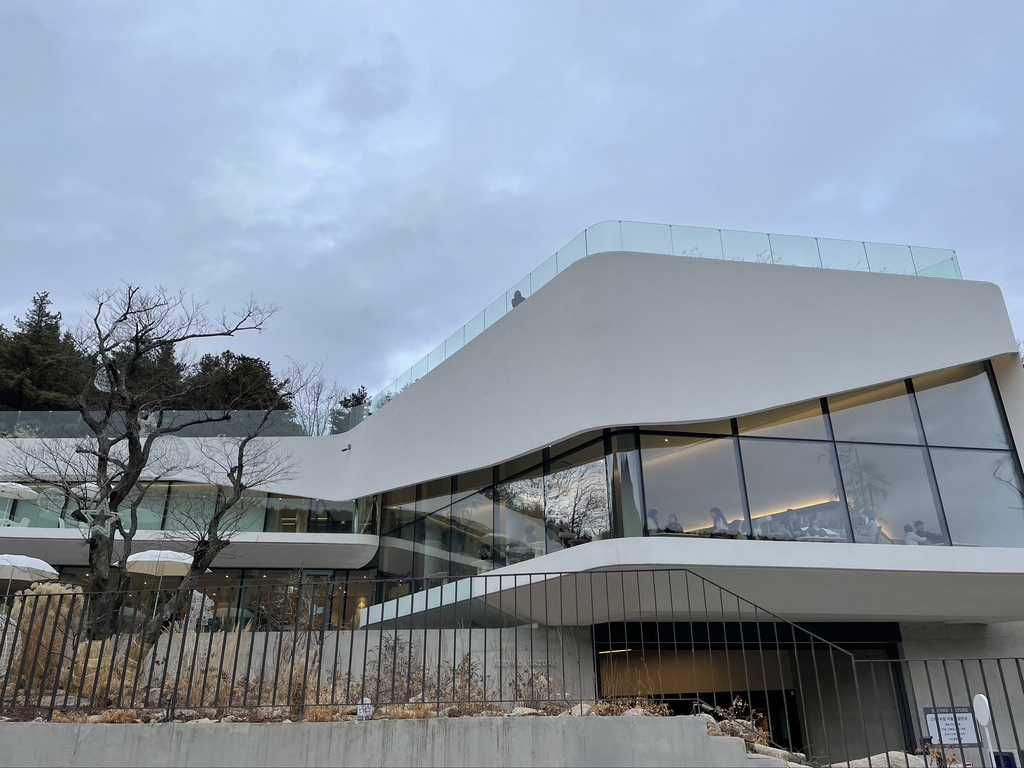 You can order coffee or bakery menus on the first floor and there are several tables and seats on the first floor and second floor.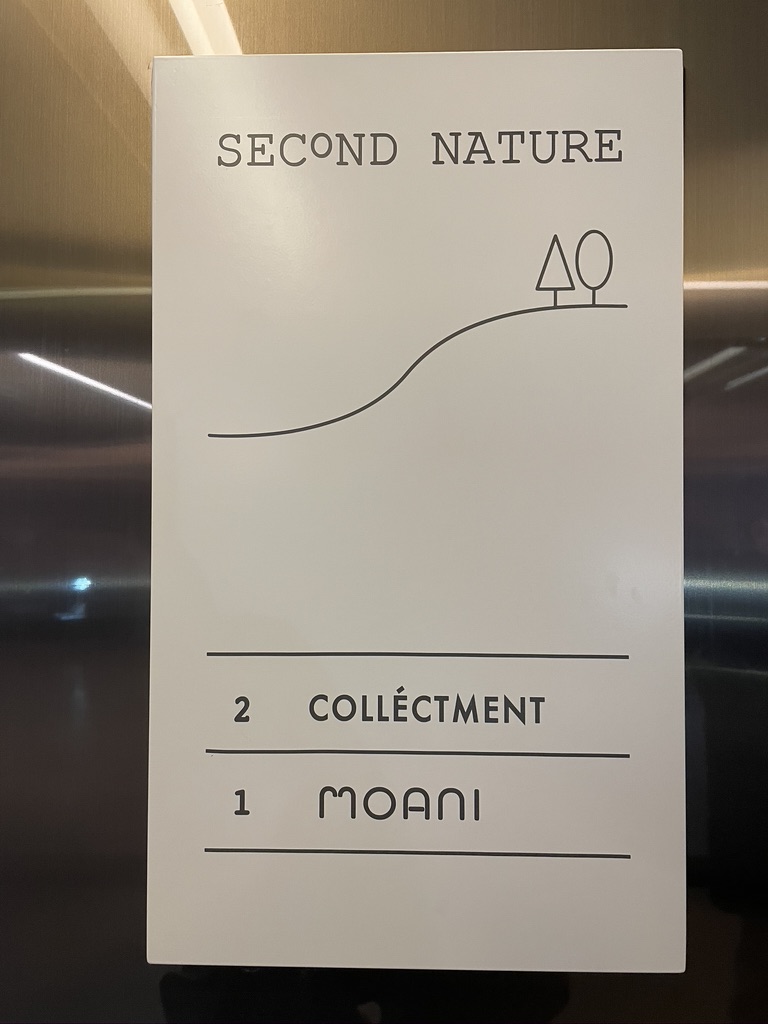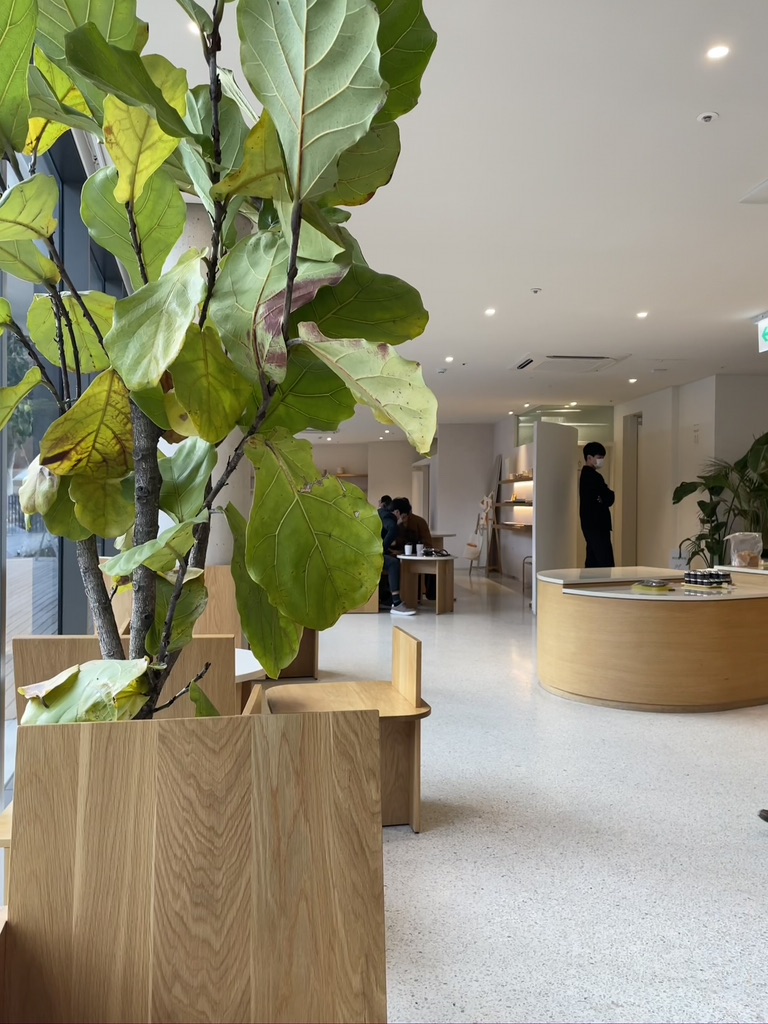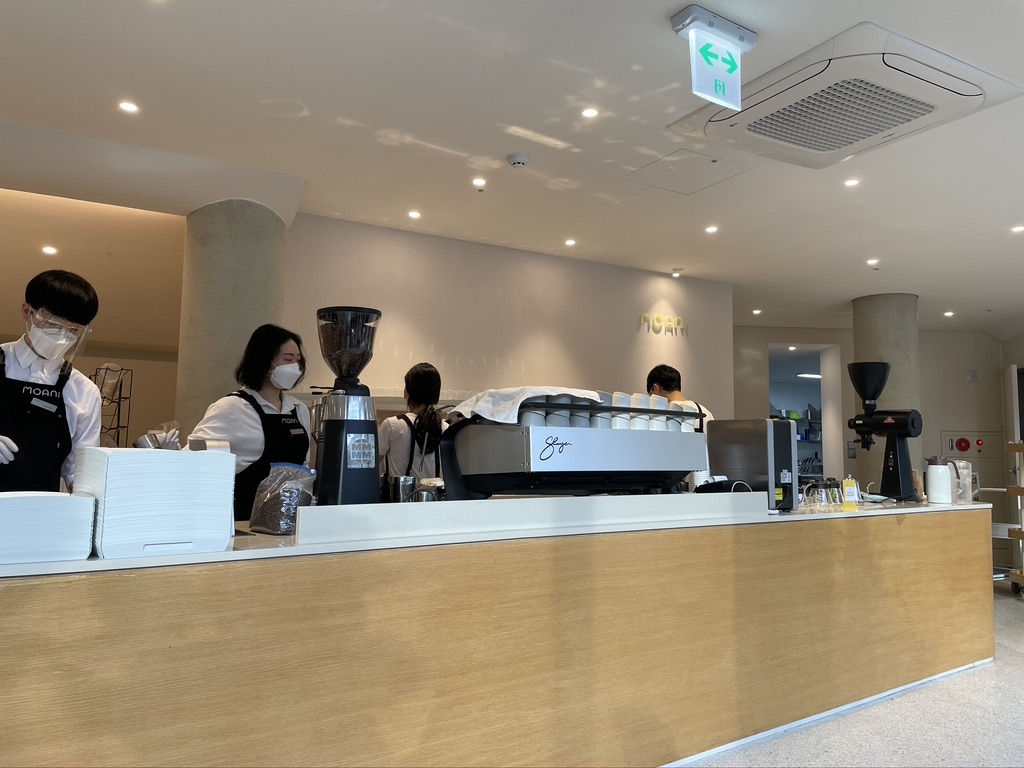 There are coffee menus of Americano, Cafe Latte, Cappuccino, Vanilla Latte, Maple Cinnamon Latte and Affogato. You can also find non-coffee drinks of fruit tea menus that are Citrus Tea, Jeju Organic Lemon Apple Cinnamon Tea and Omija Tea and other tea menus that are Green Tea - Rose Citygenmaicha, Black Tea - Lord Bergamot, Meadow and Peppermint Leaves. You can also find ade menus that are Citrus Ade, Lemon Apple Cinnamon Ade and Omija Lemon Ade. Additionally, there are signature menus of Royal Milk Tea and Vin Chaud at Cafe Moani.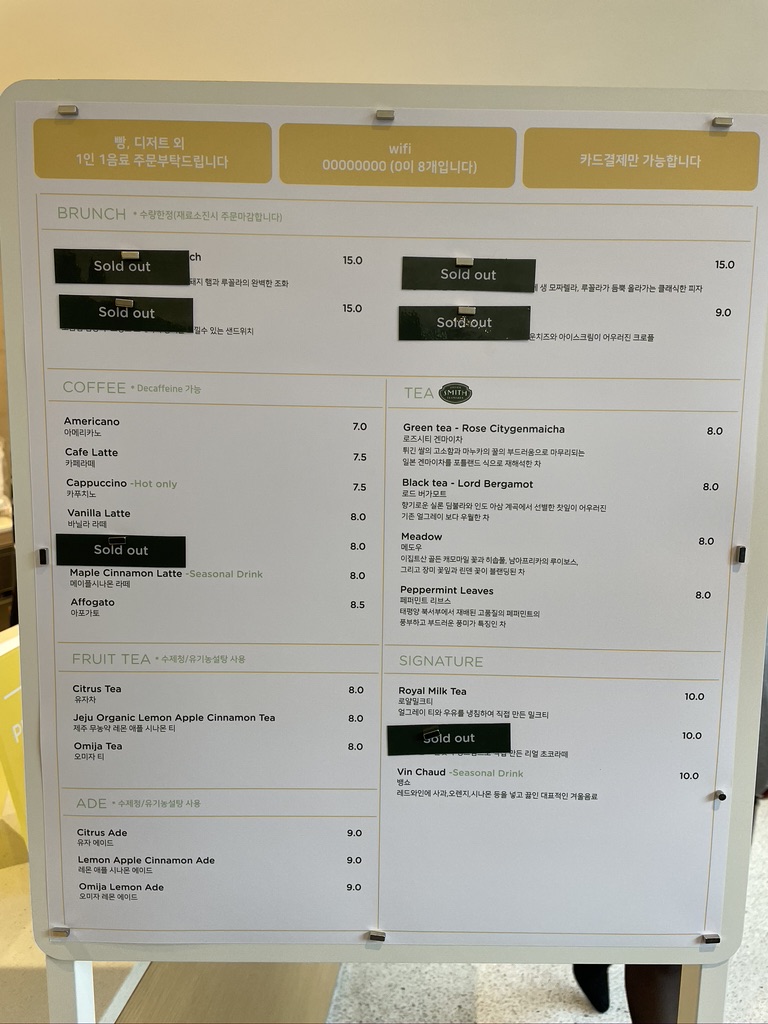 As other cafeterias that we have previously shown, they give you an alarm bell so that you can find your ordered drinks or bakery menus from the counter when an alarm bell rings.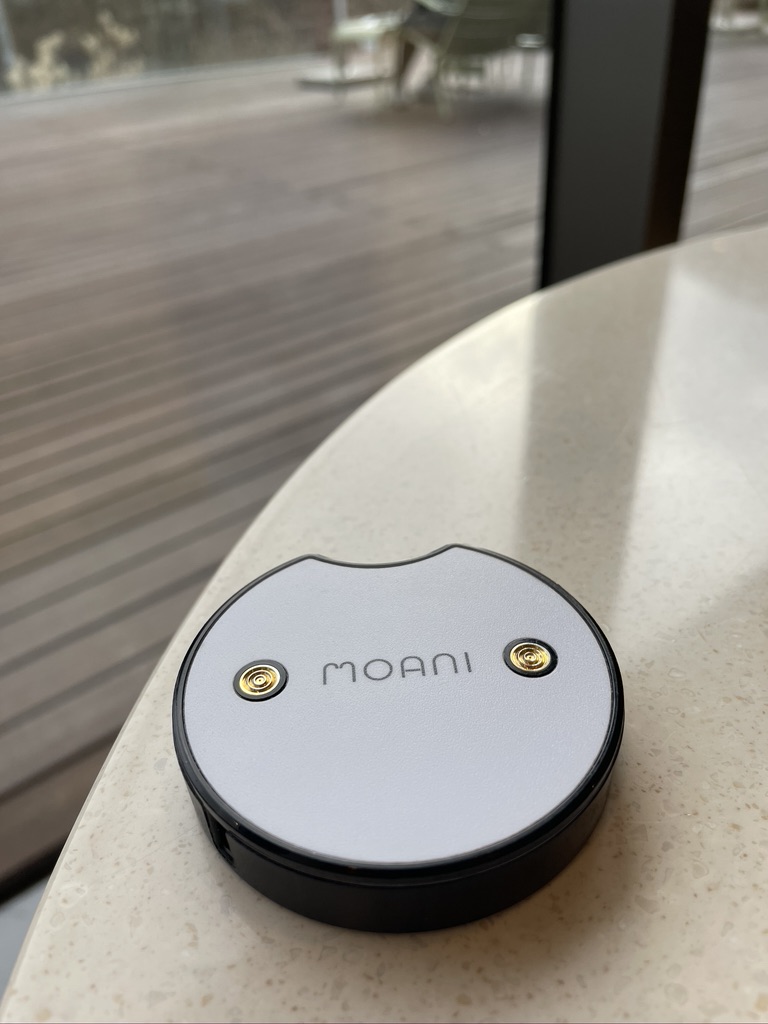 There are several tables and seats prepared for visitors at Cafe Moani. You may enjoy your drinks or bakery menus inside the cafeteria or you may take them outside the cafeteria and find your favorite seats.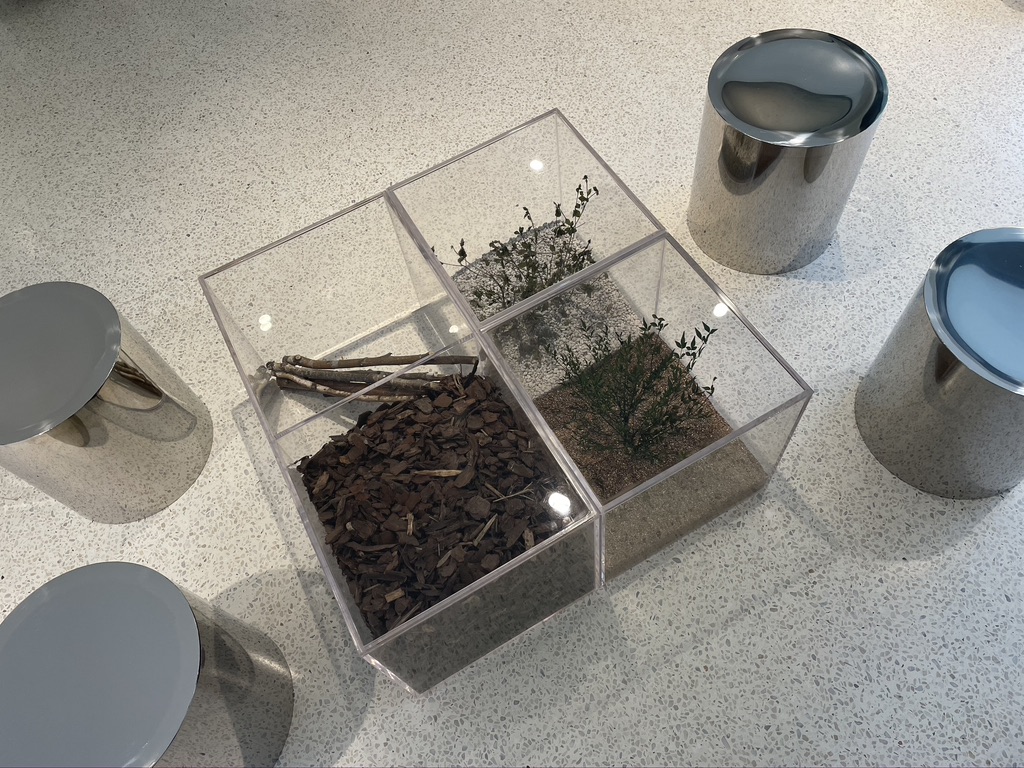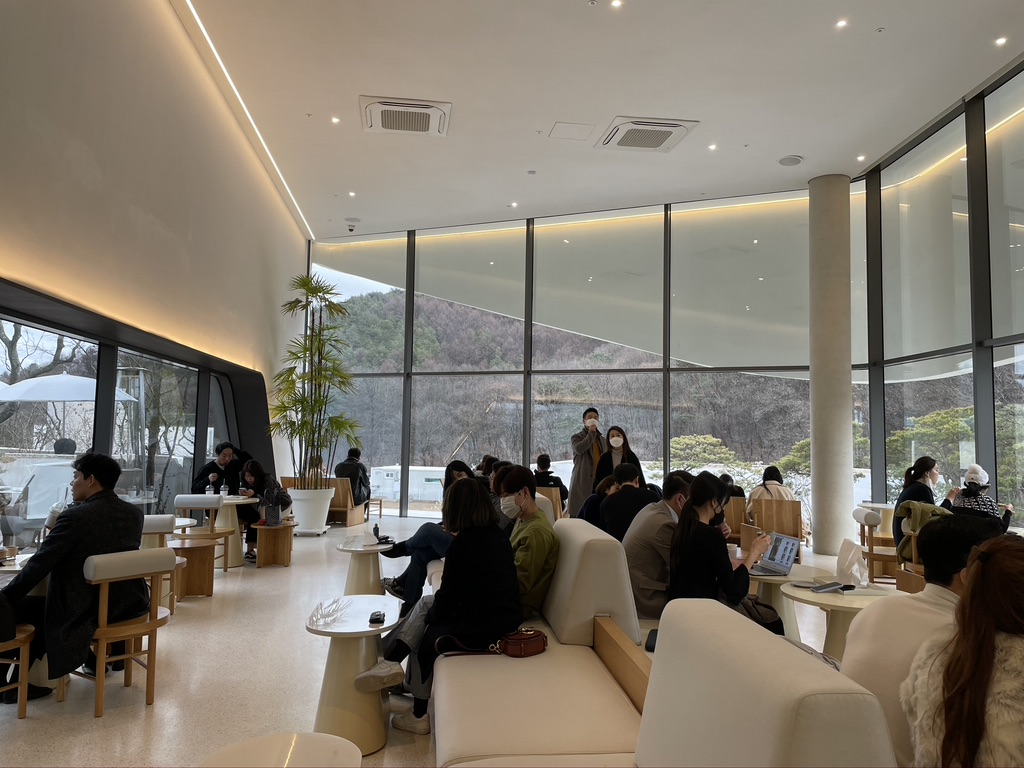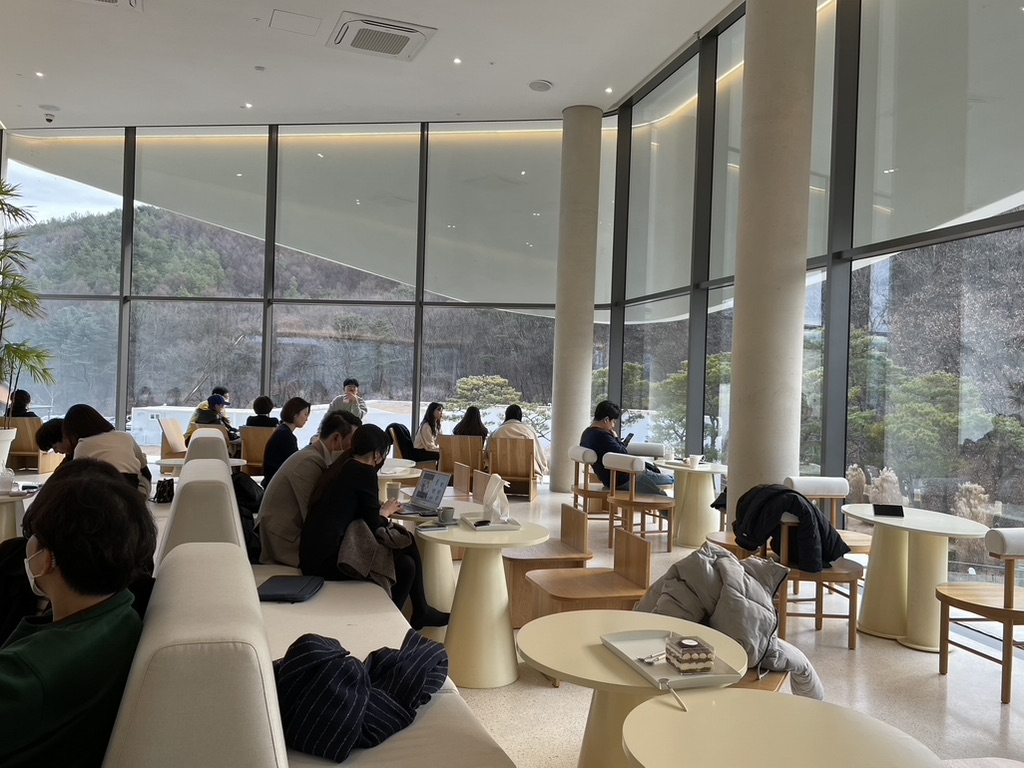 On the second floor, you can find an apparel store that have various kinds of fashion brands. You may enjoy shopping at this apparel store.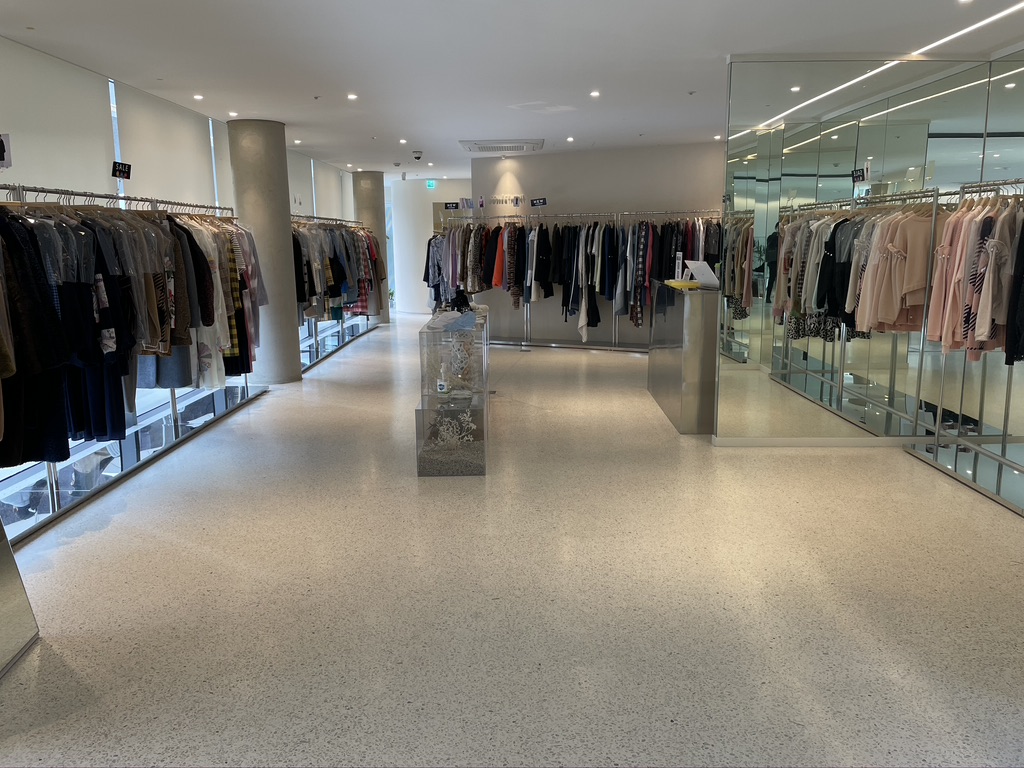 As inside the cafeteria, there are many tables and seats that are prepared for visitors. All spots in this cafeteria are perfect to take some photos as they have their own special and unique vibes.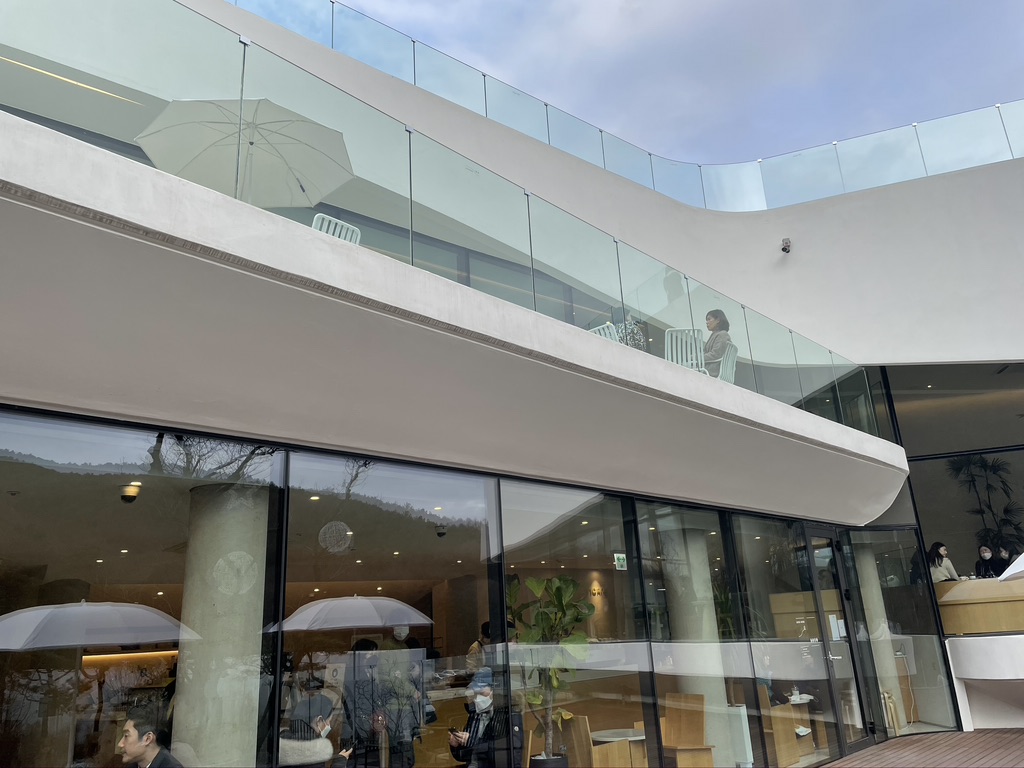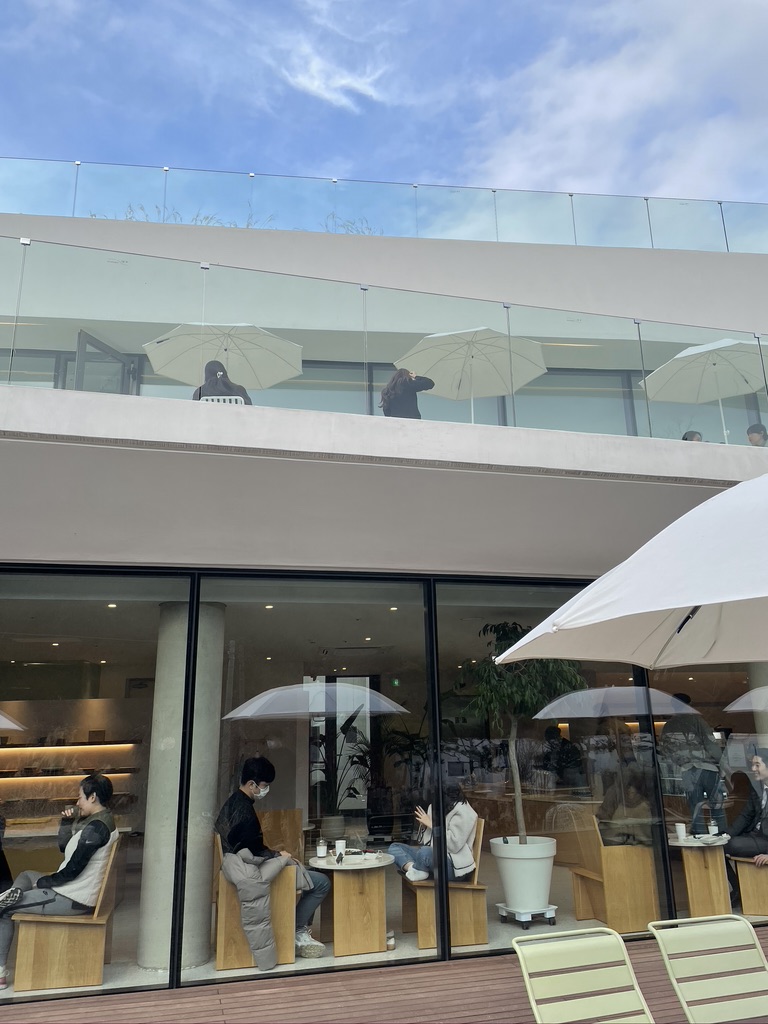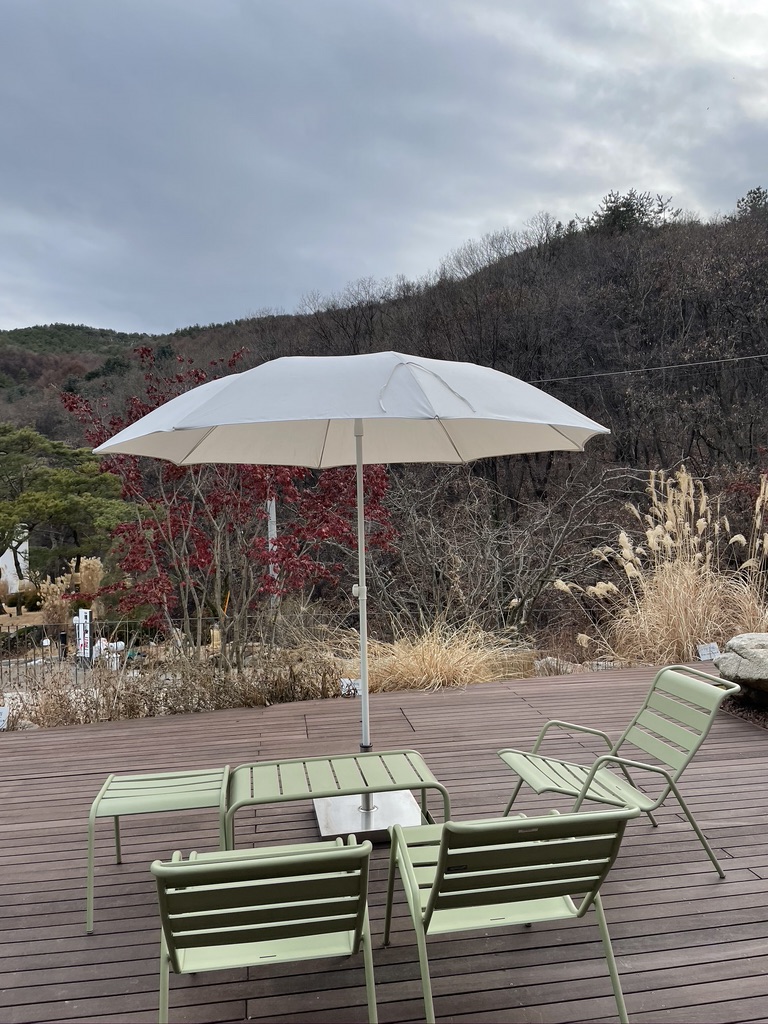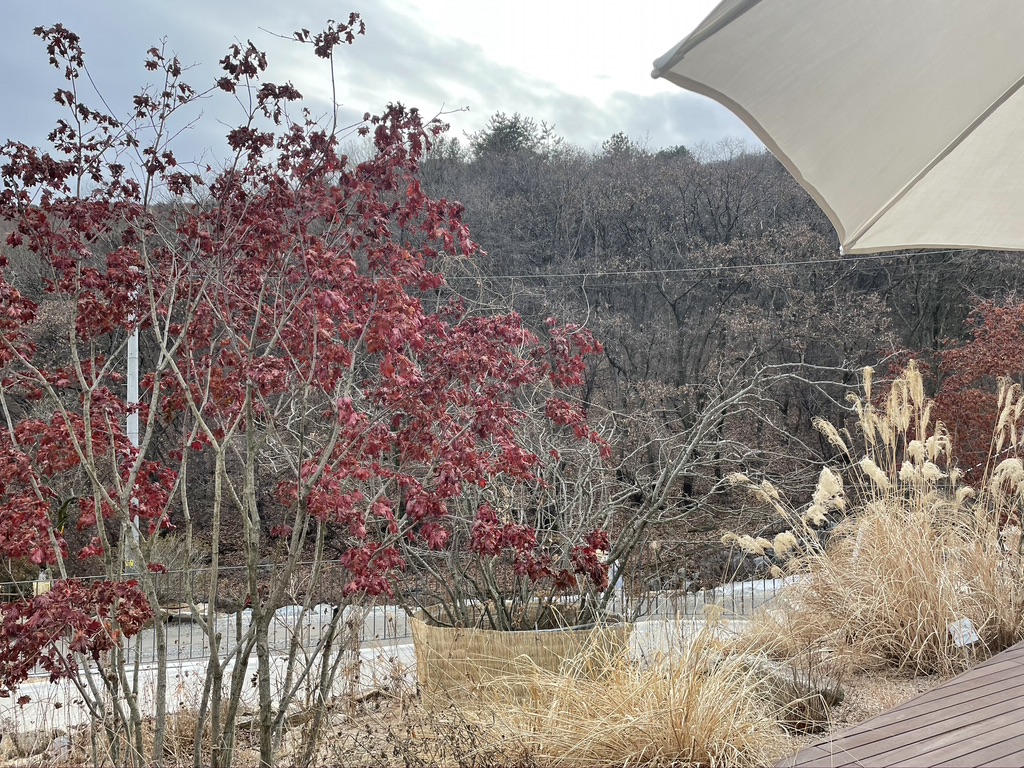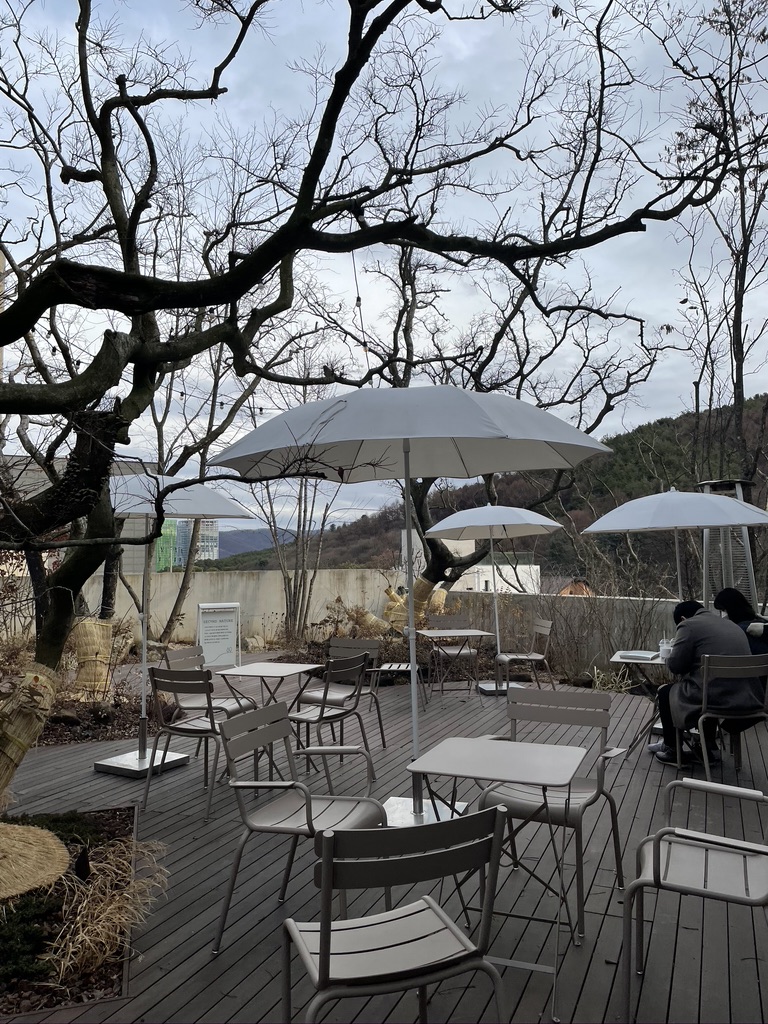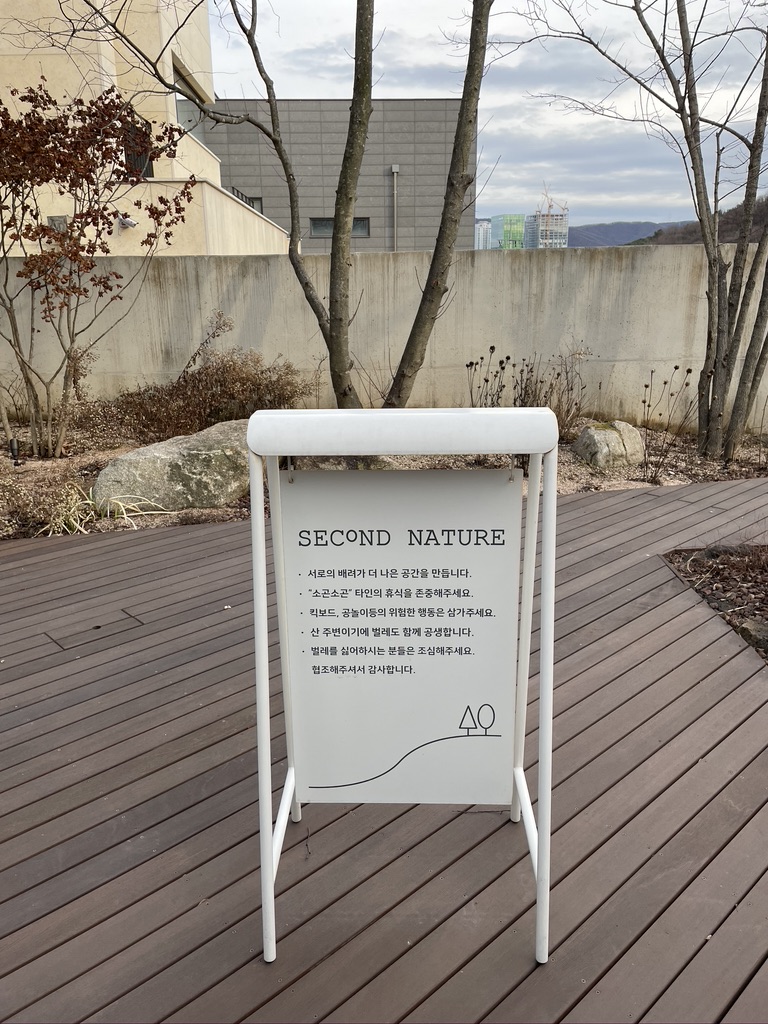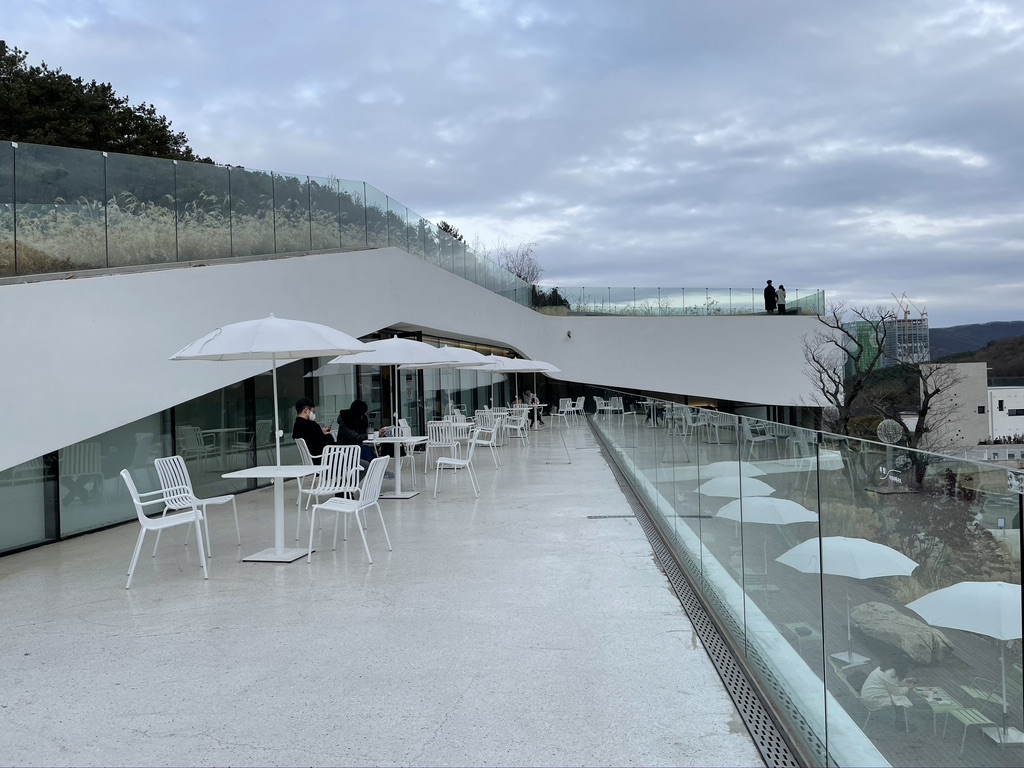 There is a roof garden on the top of the cafeteria building. You may walk up the roof garden and enjoy a stunning view on the top of the building. The cafeteria is surrounded by a mountain so you can enjoy a fresh air and see a wonderful view outside the cafeteria.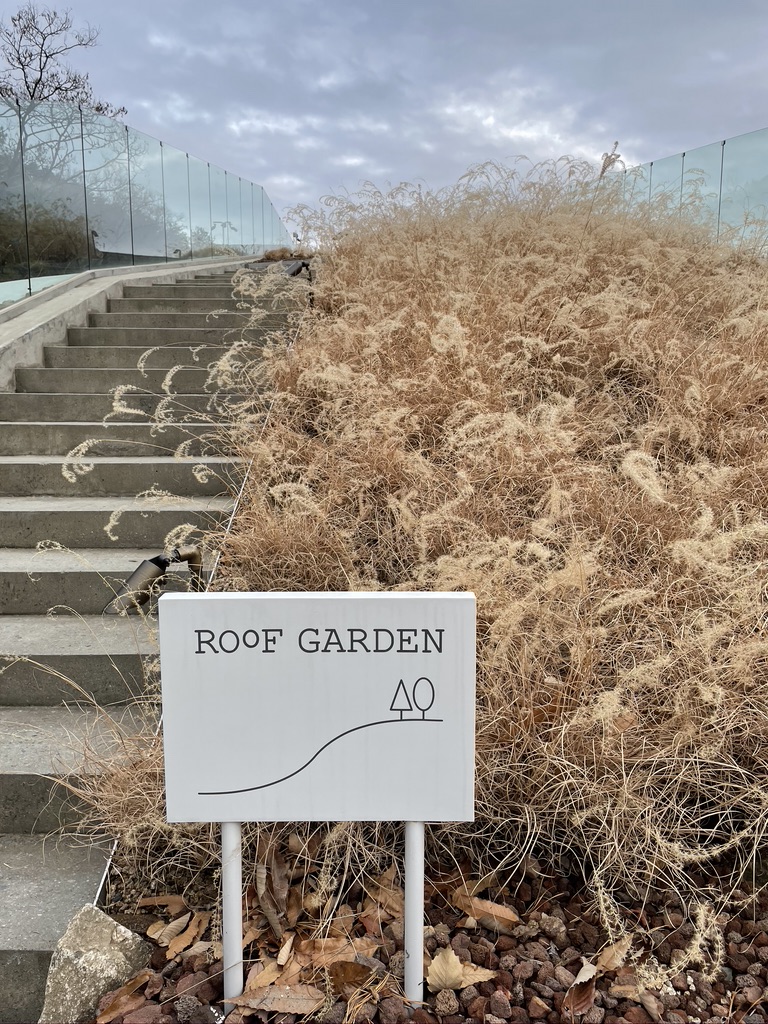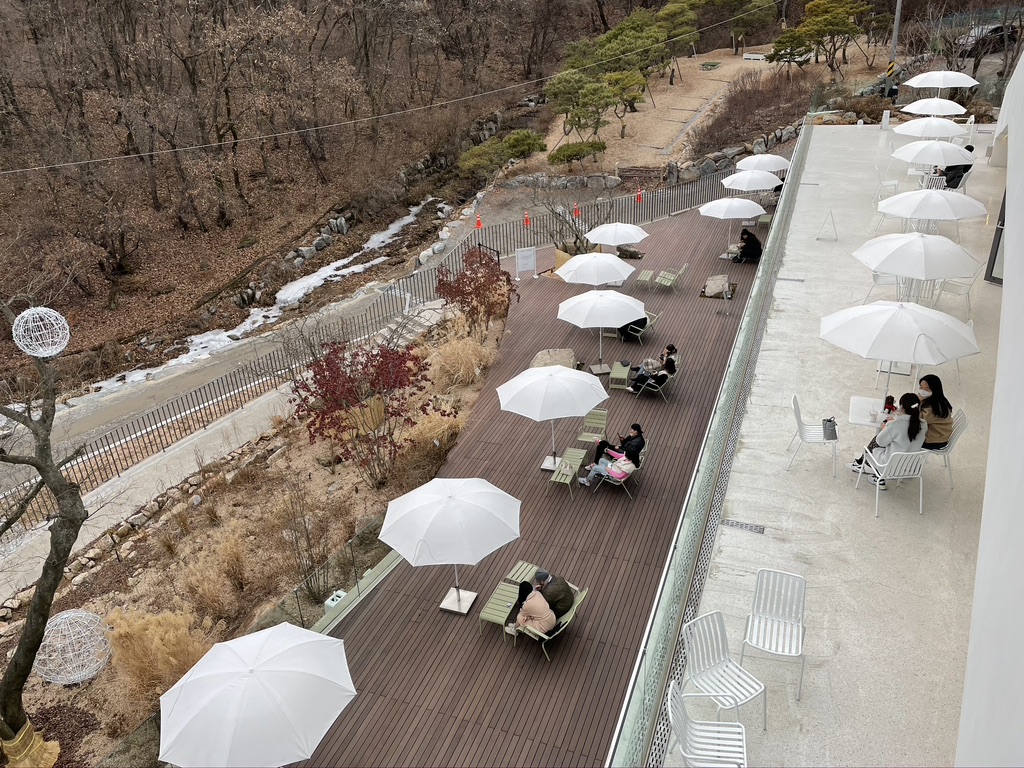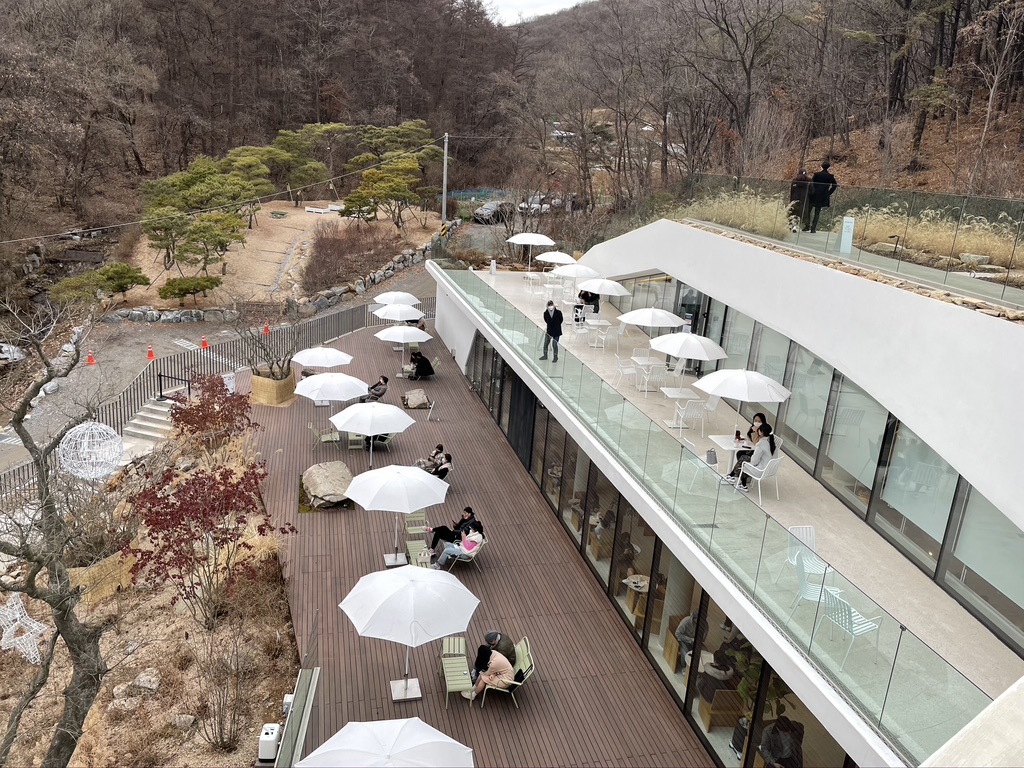 This is another photo spot on the roof garden in this cafeteria. You may feel the seasonal changes at this spot.

Besides the apparel store on the second floor, they have a space selling some adorable items on the first floor. They are selling some bags, plates and dishes, cups and umbrellas. If you are looking for any souvenirs, this may be a perfect place for you to find adorable items.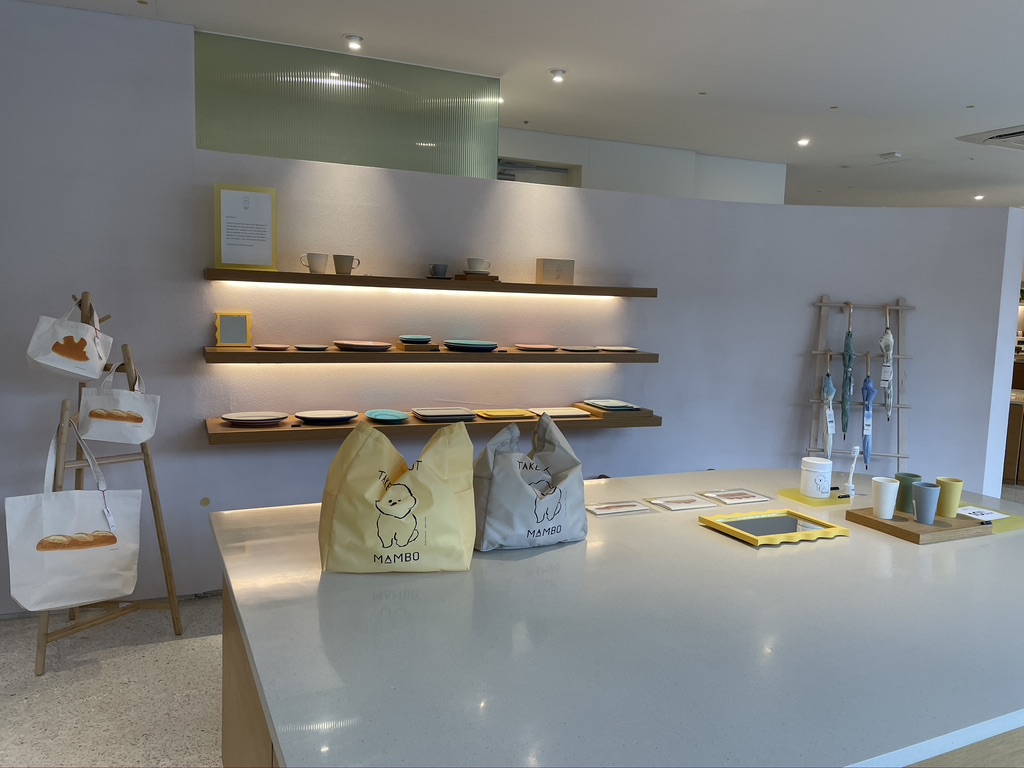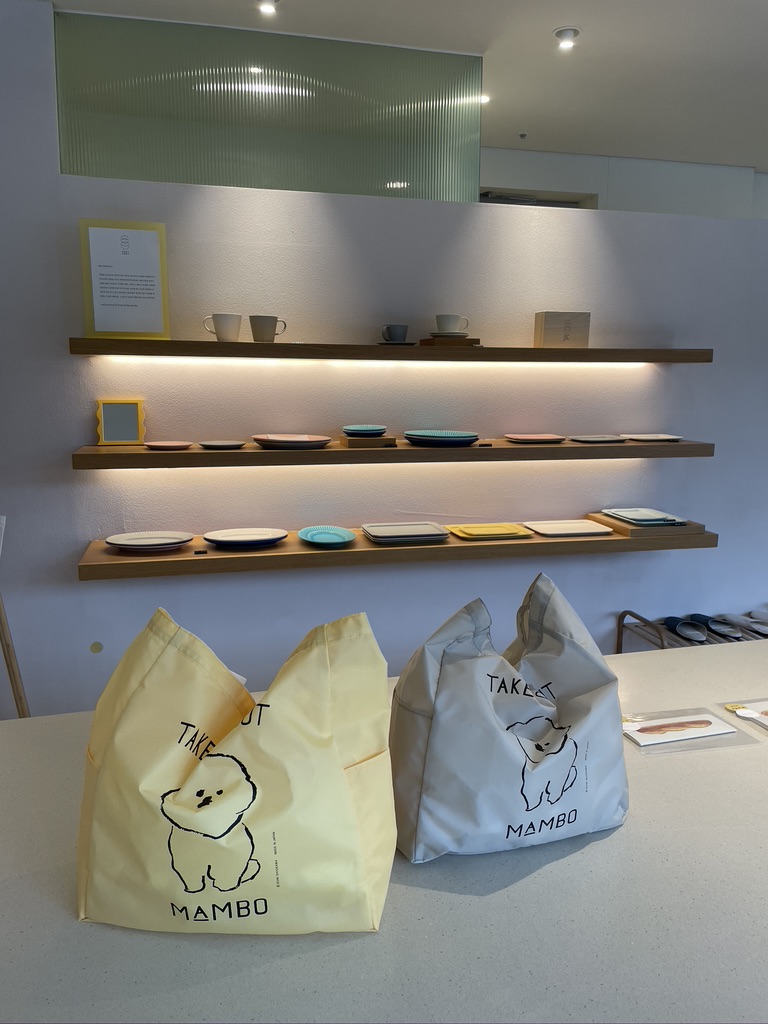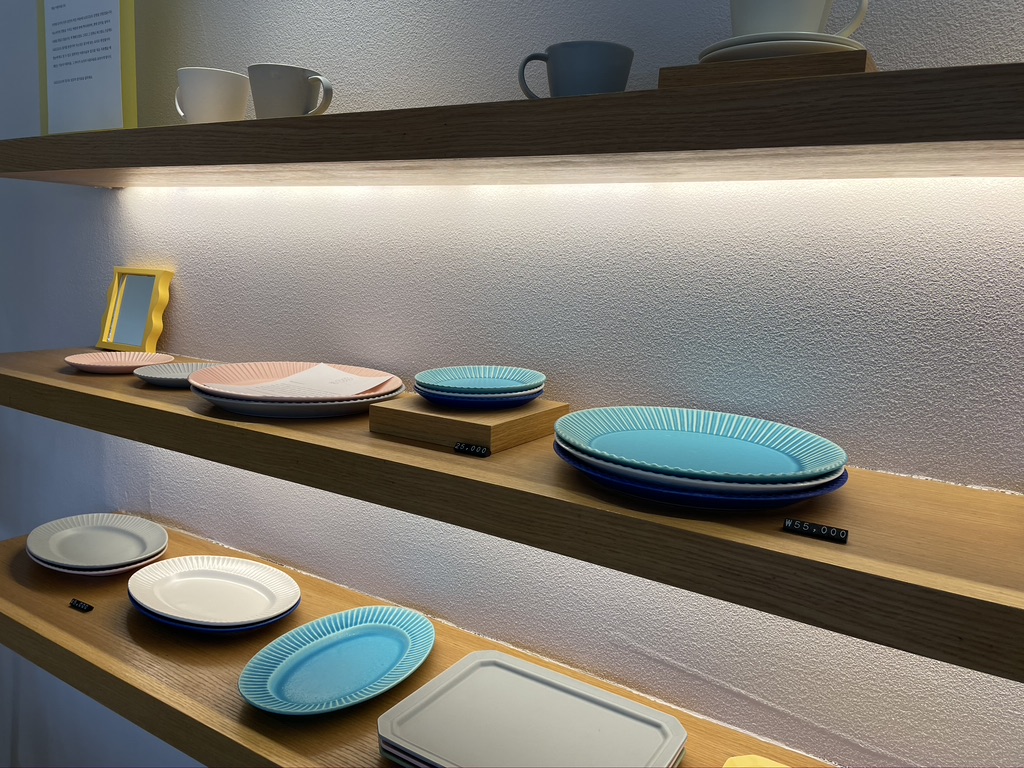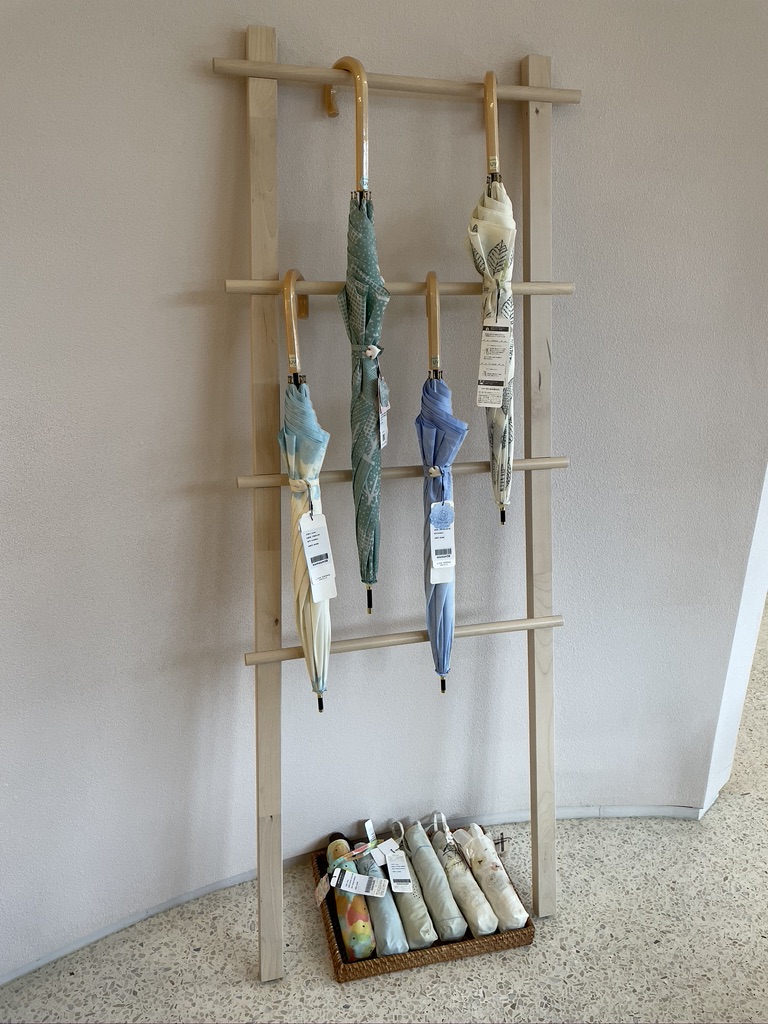 There is a large car parking spaces in the cafeteria building so you may take your car to get this unique "Cafe Moani".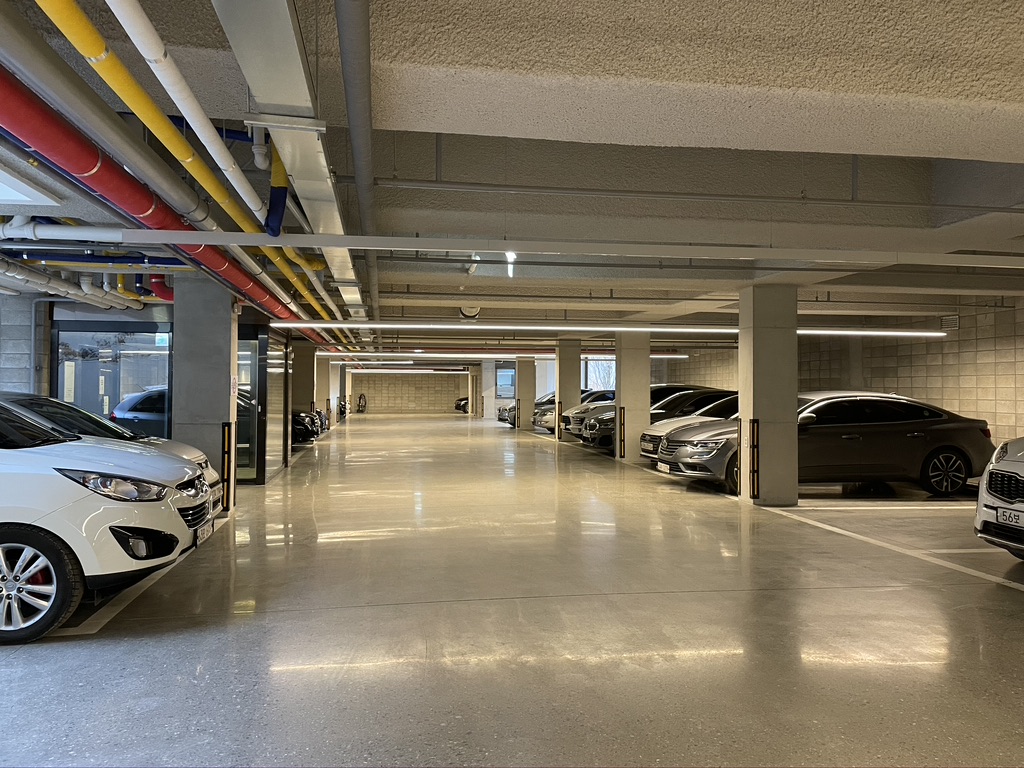 ---
You may also like other Ella's Pick -
[FOOD: Restaurants, Korean dishes, Cafes] - Cafe "Radar" in Seongsu-dong, KOREA
[FOOD: Restaurants, Korean dishes, Cafes] - Bakery Cafe "Day under the tree" in Gapyeong, KOREA
[FOOD: Restaurants, Korean dishes, Cafes] - Cafe "House Plant" in Hanam, Korea
[TRAVEL: Tour sites, Travel info, Hotels] - Seoul Wave Art Center - A Floating Exhibition Venue on Han River
[FOOD: Restaurants, Korean dishes, Cafes] - Cafe "For a day" - Enjoy the breathtaking view of Hanriver in Paldang, Namyangju
[TRAVEL: Tour sites, Travel info, Hotels] - Insadong - Experience the tradition of Korea in Seoul
[FOOD: Restaurants, Korean dishes, Cafes] - Cafe Cha (ㅊa) - Special Milk Tea and Scone Cafe in Seoul, KOREA
[TRAVEL: Tour sites, Travel info, Hotels] - Cheonggyecheon - Modern Public Stream in Seoul, KOREA