Bakery Cafe "Day under the tree" in Gapyeong, KOREA
We have previously shown a glamping resort and today we are going to show you one of the bakery cafes in Gapyeong, Korea.
The name of cafeteria is "Day under the tree (나무아래오후N)" which is in Gapyeong and nearly located to the "Garden of Morning Calm (아침고요수목원)" where many tourists visit when they go to Gapyeong.
When you go into this cafeteria, you will find bamboos standing right beside the window. These bamboos are giving us a feeling of refreshing and relaxing.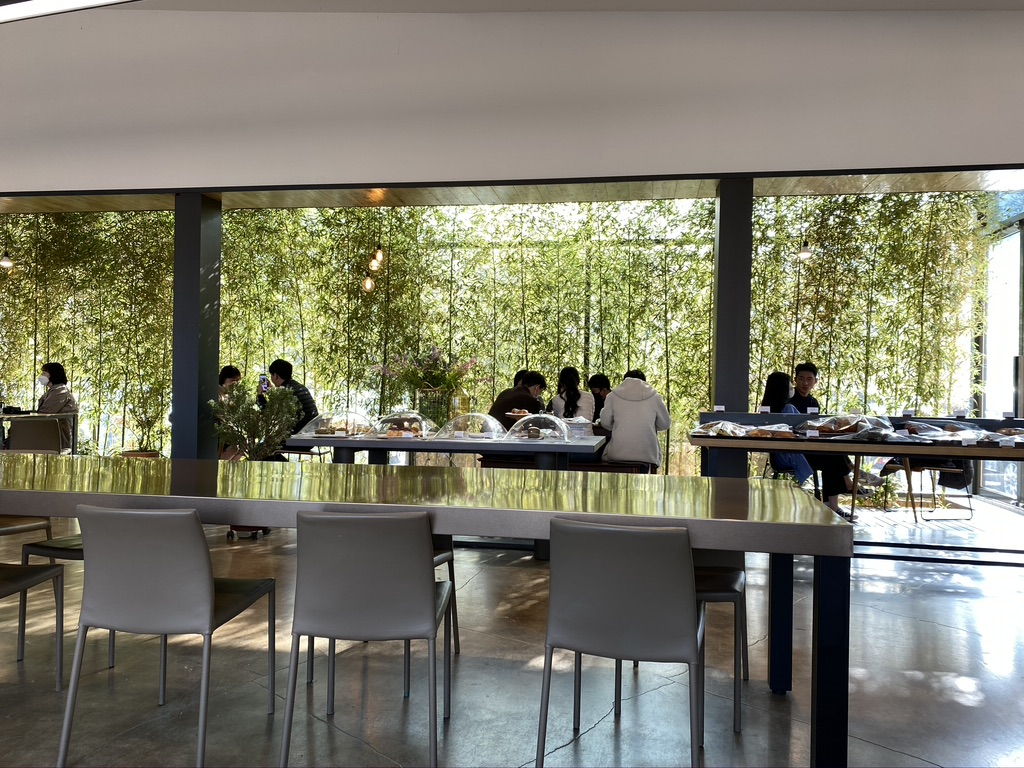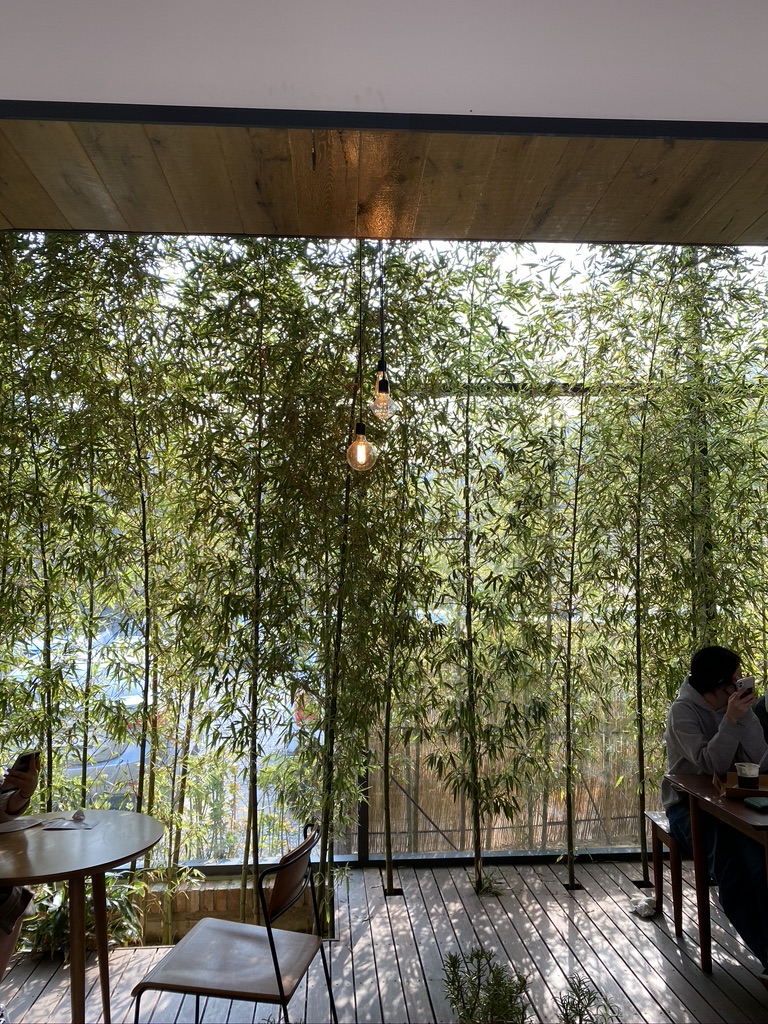 You can find various kinds of bakery menus in this cafeteria. Although, some of the bakery menus were sold out, newly baked breads were served to this bakery area so you can try all of them if you wait for awhile.
As other cafeterias, there are coffee menus of Espresso, Americano, Cafe Latte, Flat White and several latte menus of Peppermint Mojito Latte, Salted Cream Caramel Latte and Vanilla Bean Latte. There are 3 different kinds of hand drip coffee as well.
Additionally, non-coffee menus are there for you. Yuzu&Lemon Ade, Hibiscus&Orange Ade, Daily Cold Pressed Juice, Avocado Banana Smoothie and Malcha Latte are available at this cafeteria.
You can also find Premium Milk Icecream and Affogato menu and several types of tea menus such as Jasmine Silver Tip, Meadow (Chamomile Blend), Rose City Genmacha, Yuzu Lemon Peppermint Tea are also available here.
There are brunch menus of Classic Lasagna, Pesto Focaccia Pizza, Gorgonzola Pizza and Ciabatta Sandwich at the cafe "Day under the tree".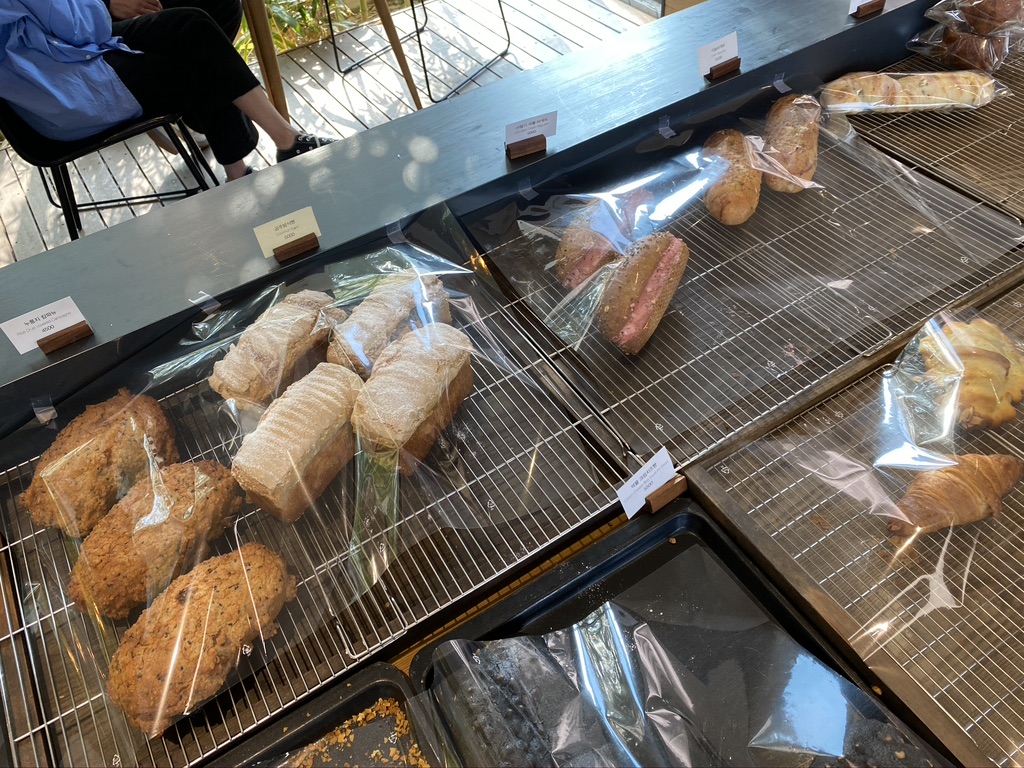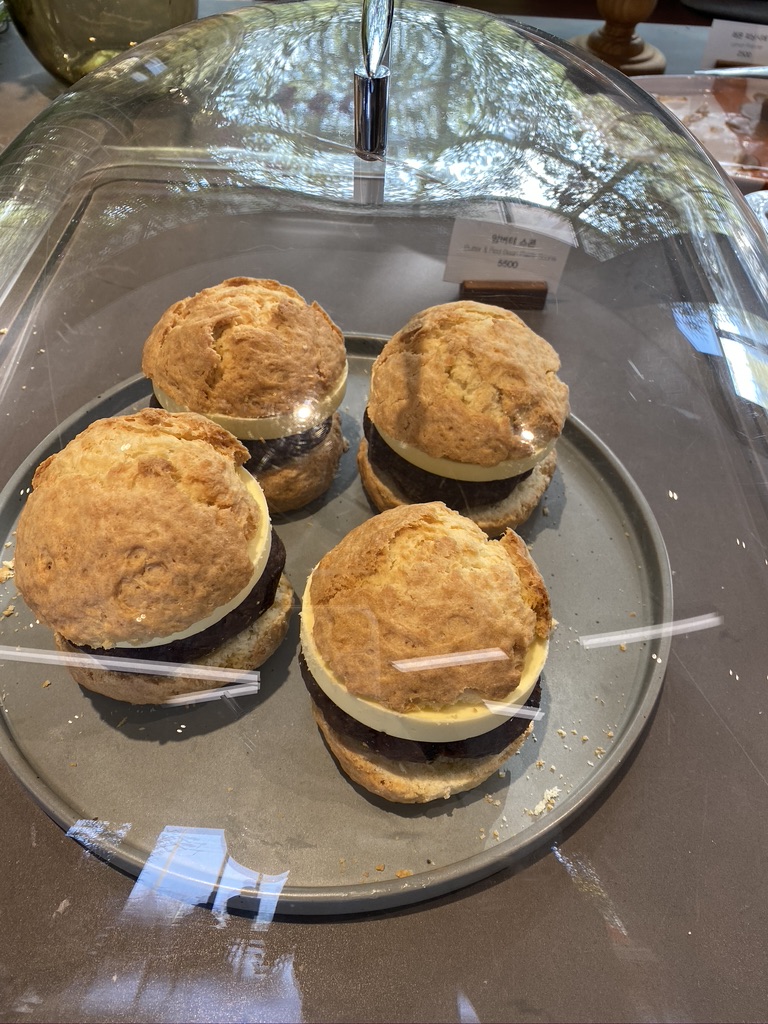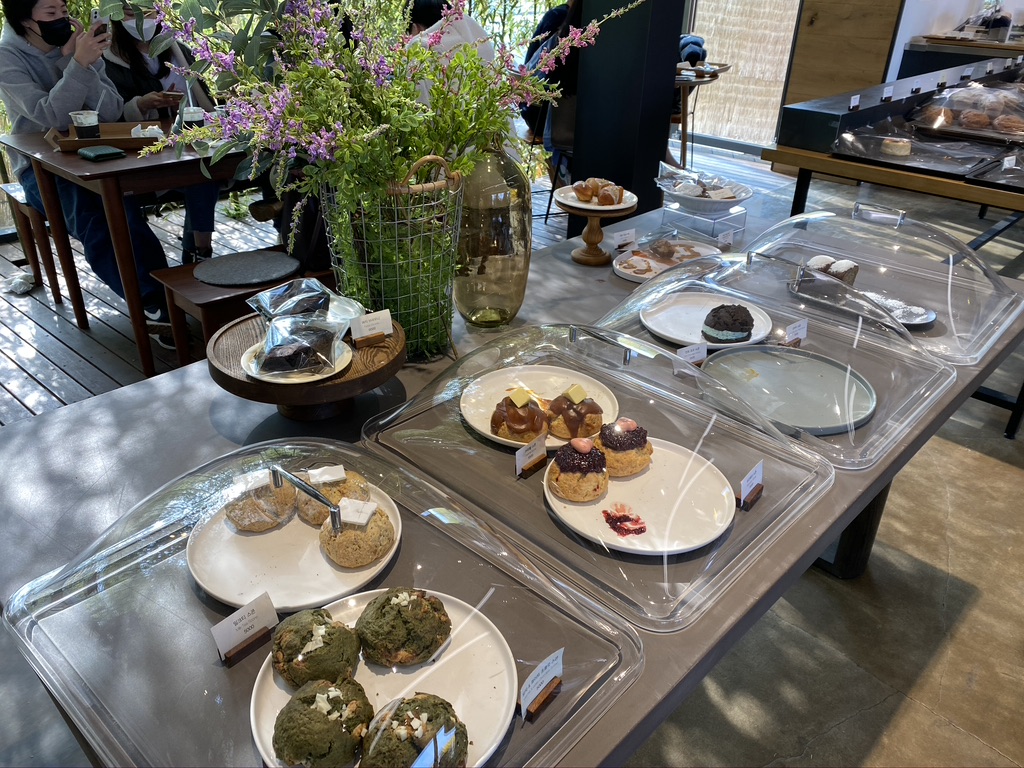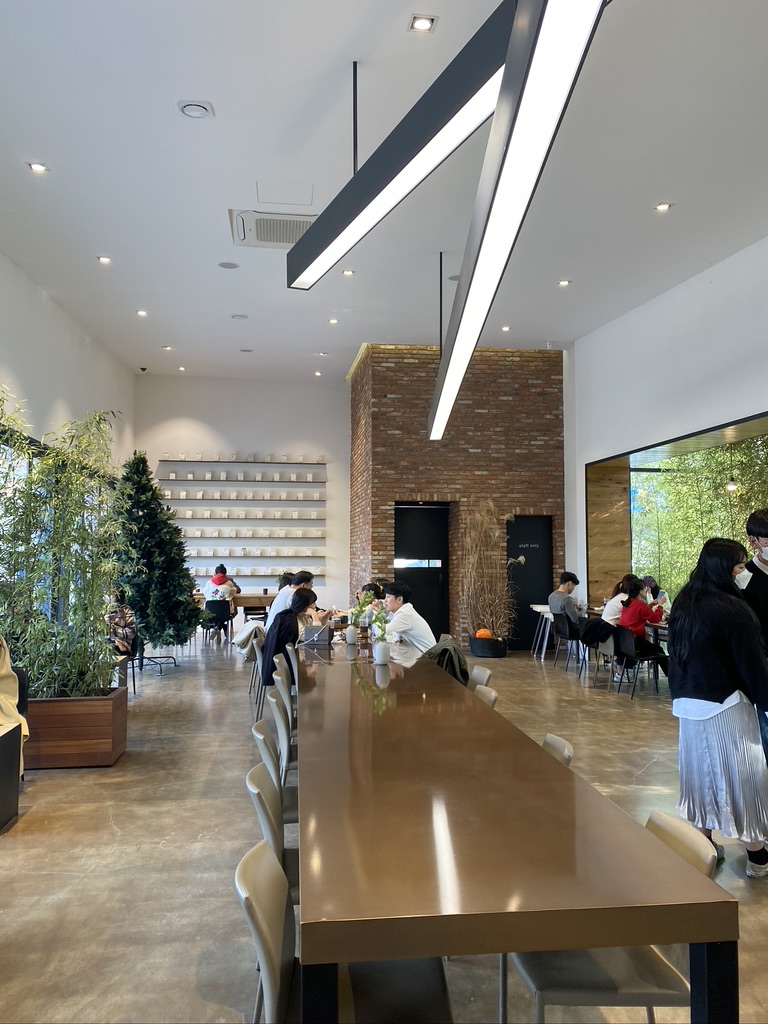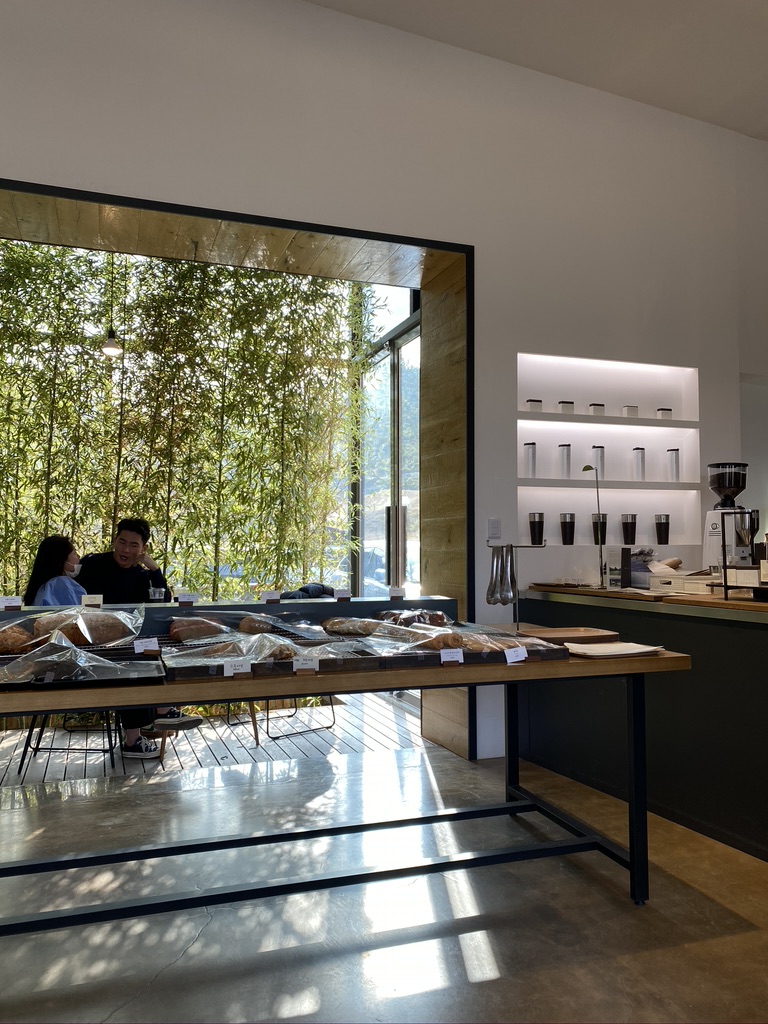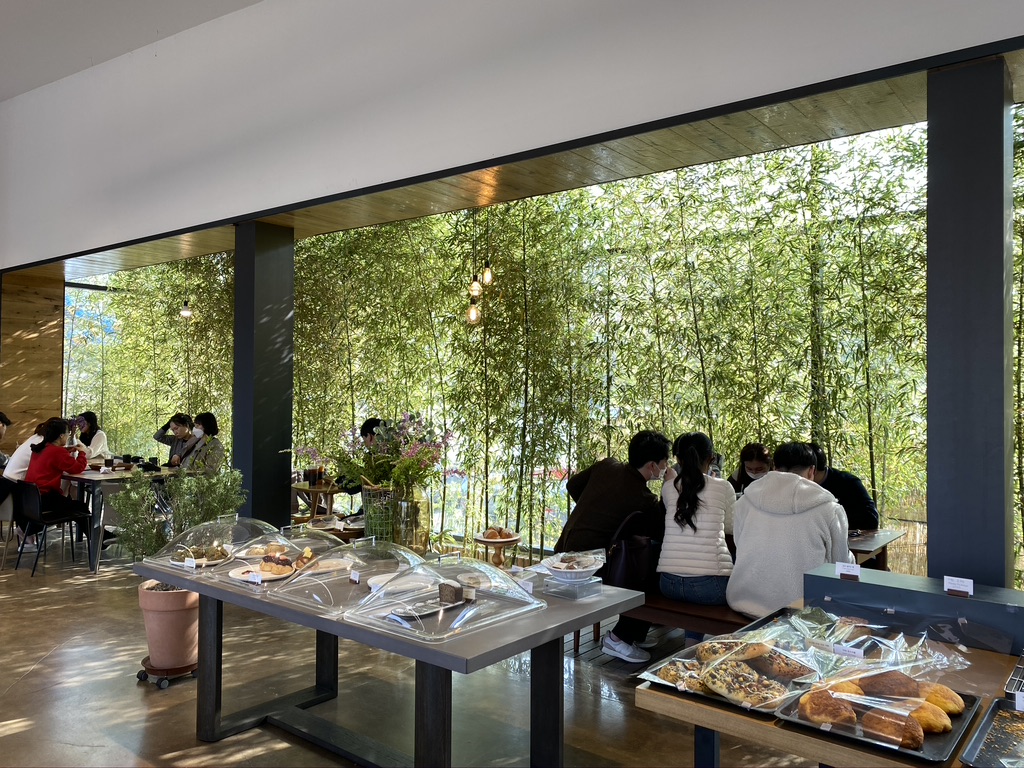 As other cafeterias in Korea, you may receive an alarm bell when you order drinks or desserts at this cafeteria. When an alarm bell rings, you may go to the counter to receive your drinks or desserts.
As the cafeteria is surrounded with bamboos, you may feel very cozy and relaxed so here is a perfect place for you to enjoy coffee (or other drinks) and various kinds of bakery menus.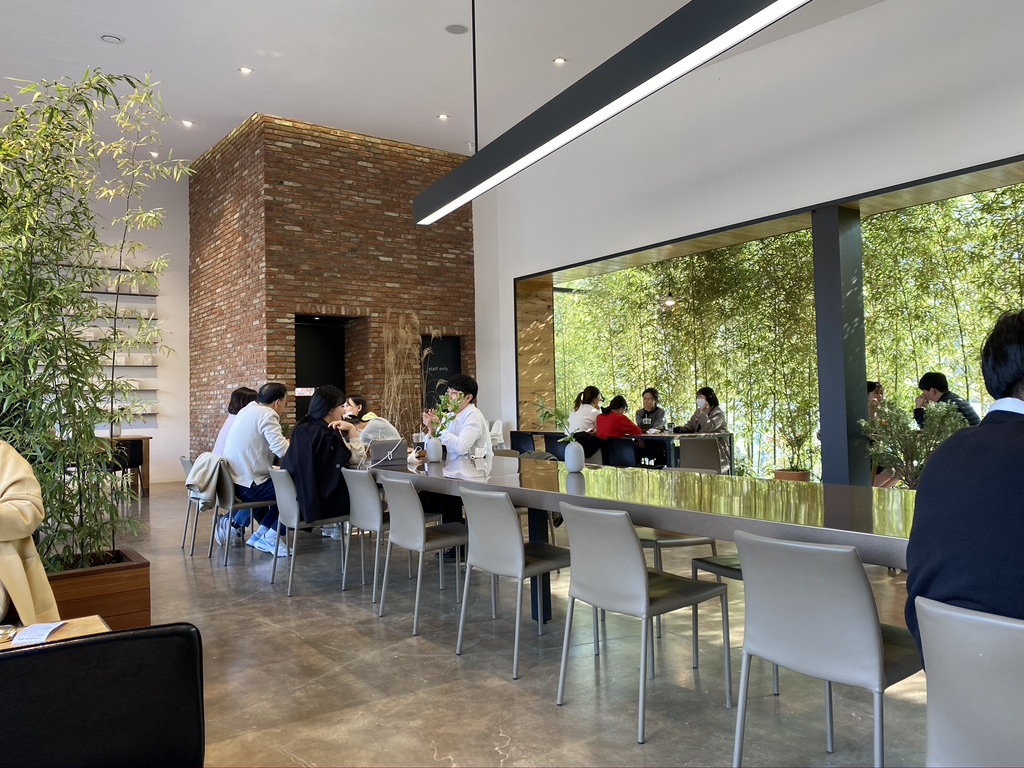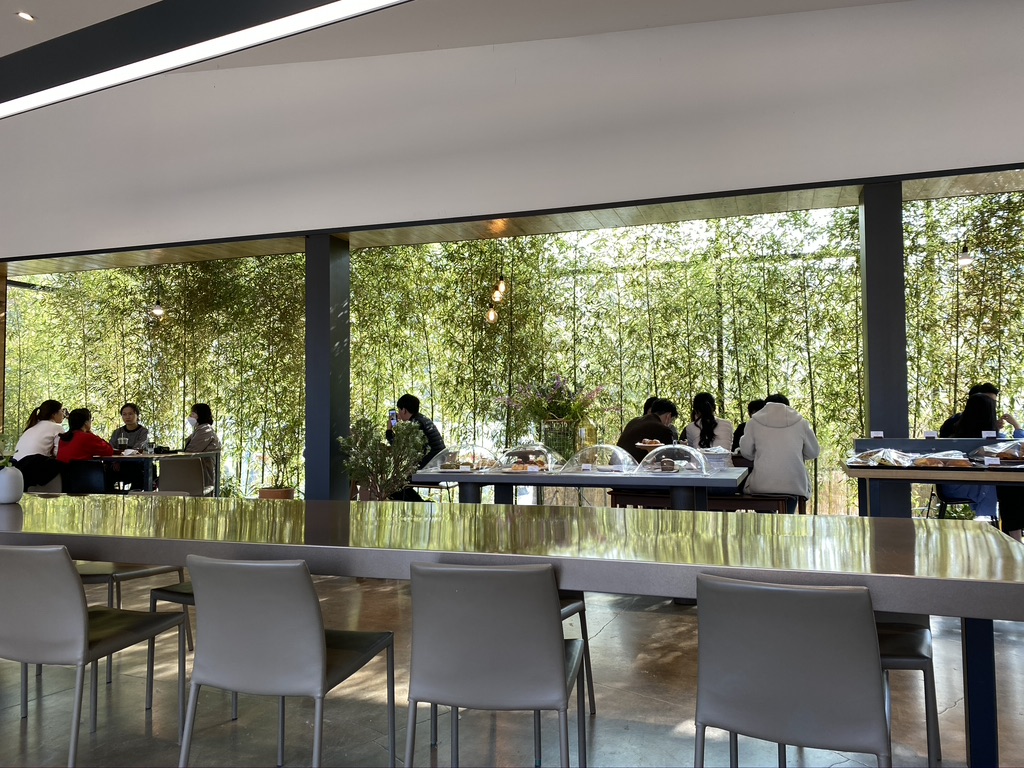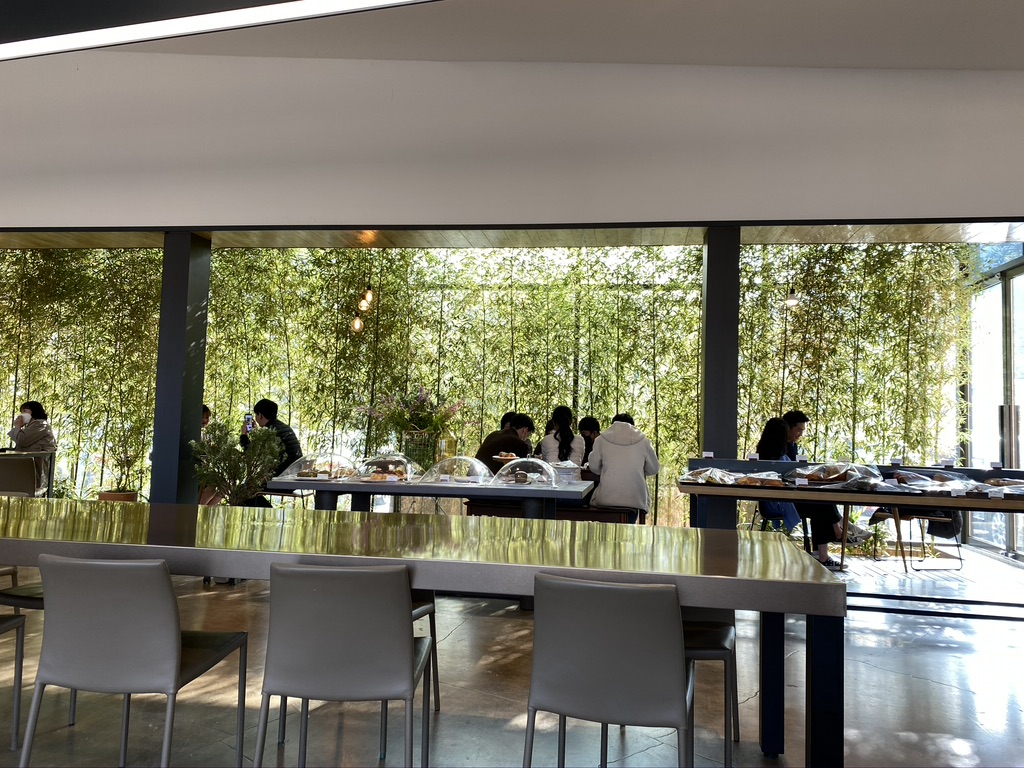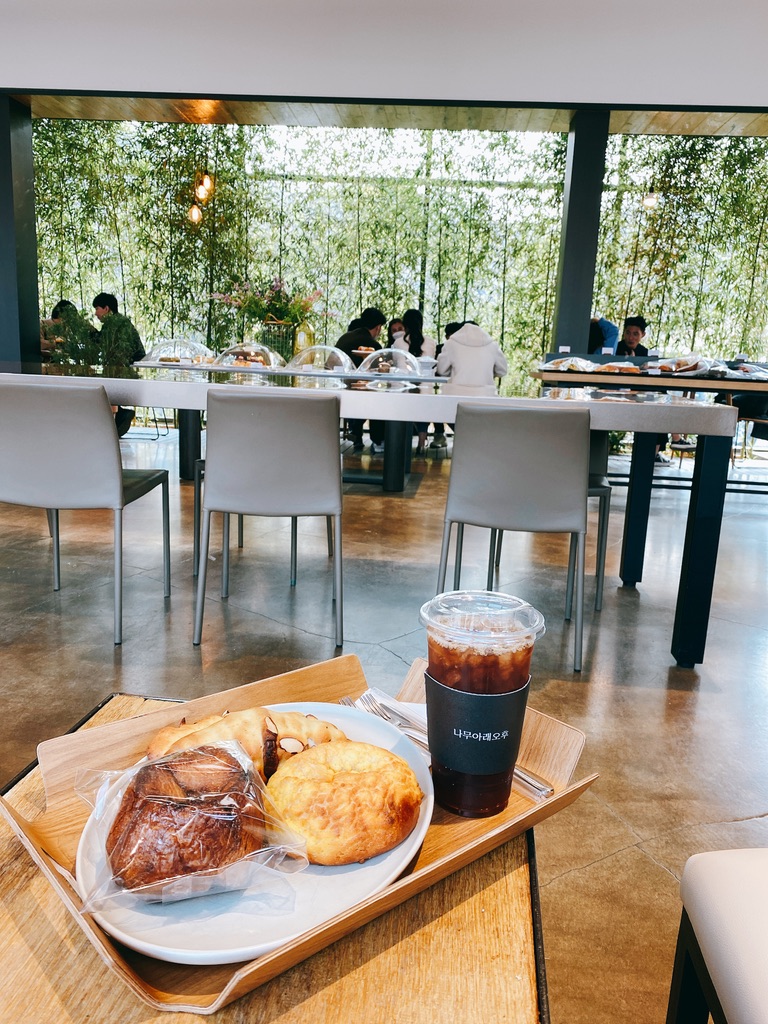 If you prefer to sit outside, there are some tables and chairs outside the cafeteria so you may choose your favorite place to enjoy your drinks and desserts.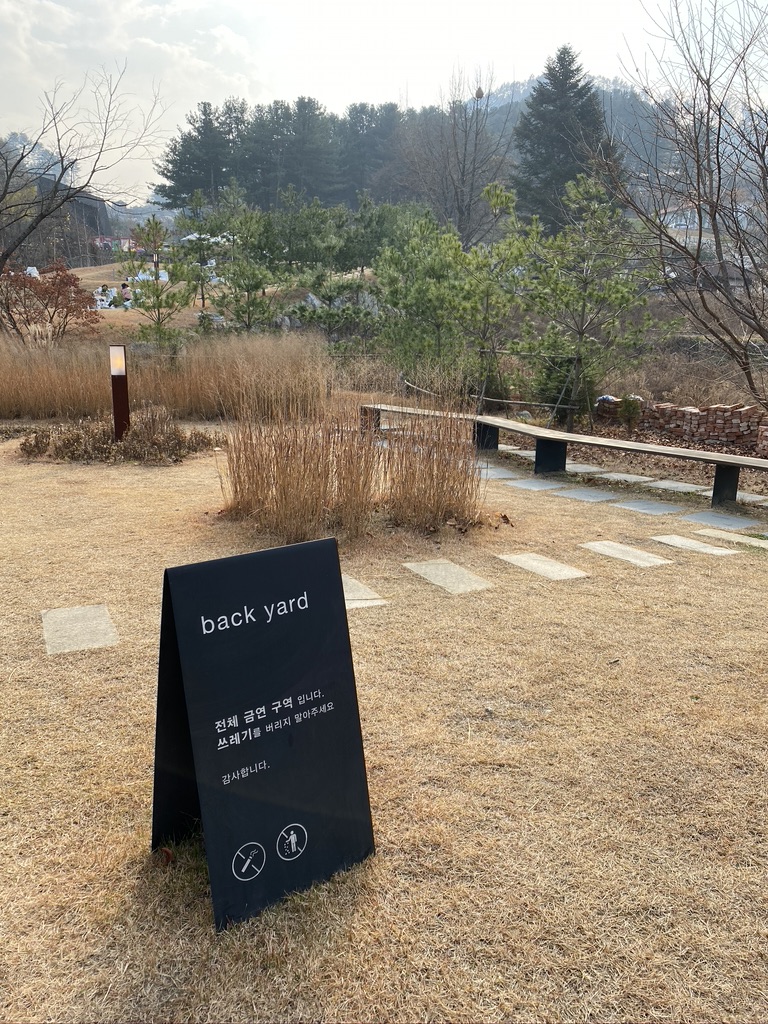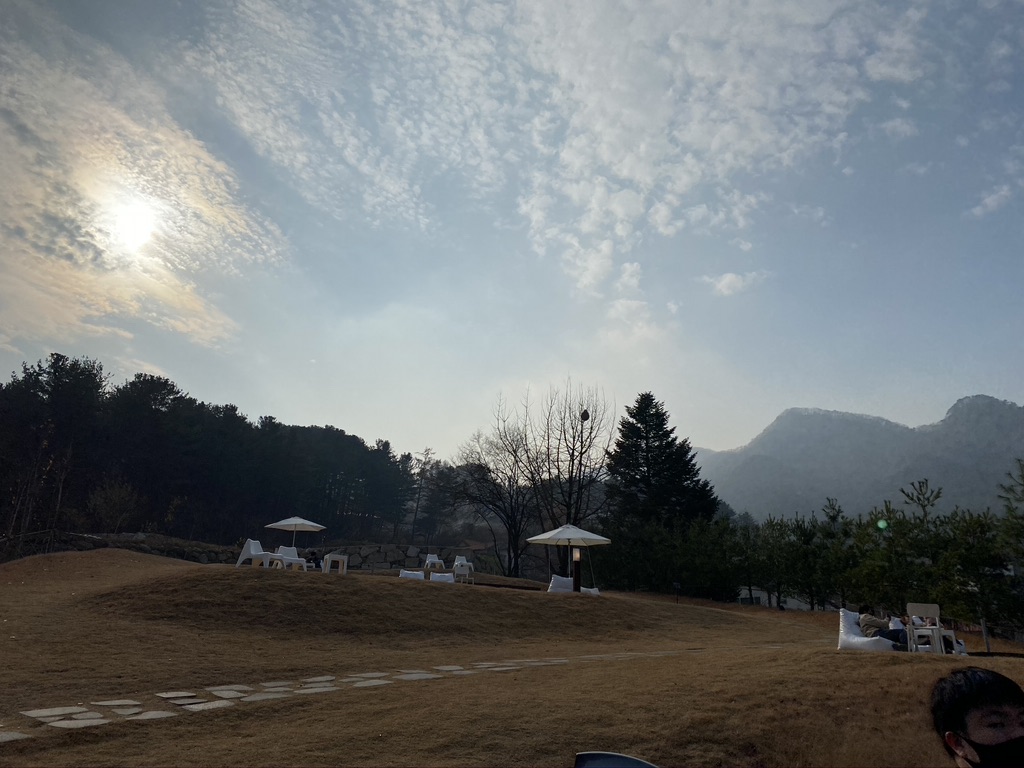 As there is a large parking lot at this cafeteria, you may drive to Gapyeong and get to this great bakery cafeteria and enjoy coffee and bakery menus here.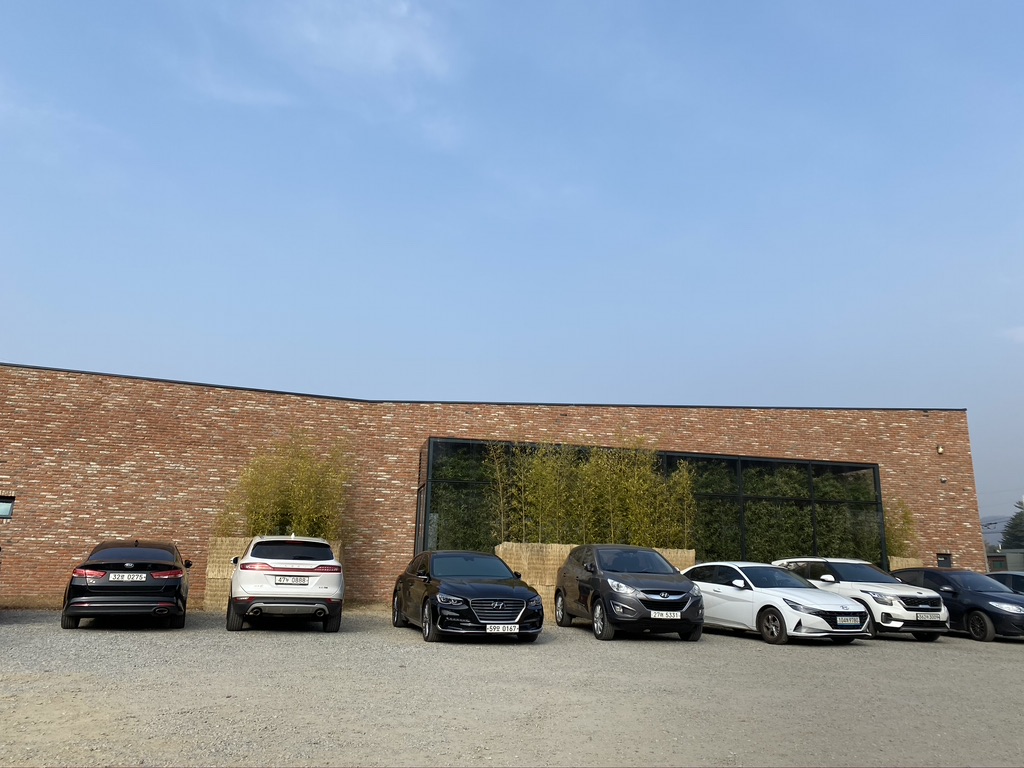 ---
You may also like other Ella's Pick -
[TRAVEL: Tour sites, Travel info, Hotels] - Glamtree - A glamping resort in Gapyeong, KOREA
[FOOD: Restaurants, Korean dishes, Cafes] - Cafe "House Plant" in Hanam, Korea
[TRAVEL: Tour sites, Travel info, Hotels] - Hyundai Premium Outlet Space1 - Newly opened in Namyangju
[TRAVEL: Tour sites, Travel info, Hotels] - Gyeongpo Lake in Gangneung, Gangwondo, KOREA
[FOOD: Restaurants, Korean dishes, Cafes] - Farm11 - A bakery cafe & stay in Yangyang, Gangwondo, KOREA
[FOOD: Restaurants, Korean dishes, Cafes] - Chungchosoo Mulhoe (Cold and Spicy Raw Fish Soup) in Sokcho, Gangwondo, KOREA
[TRAVEL: Tour sites, Travel info, Hotels] - Gangmun beach - A beautiful beach in Gangneung, Gangwondo, KOREA