Cafe "For a day" - Enjoy the breathtaking view of Hanriver in Paldang, Namyangju
We have previously shown several cafeterias in Namyangju and today here is another Ella's Pick - Cafe "For a day (포러데이 in Korean)".
You can definitely enjoy the breathtaking view of Han river at this cafeteria.
There are several seats outside the cafeteria so you may enjoy the breeze and nature at Cafe "For a day". Not only the outside but also the inside seats are available so you may choose your favorite seats.
If it too hot or cold, you may prefer the seats inside but outside seats are more preferable during the spring and autumn season in Korea.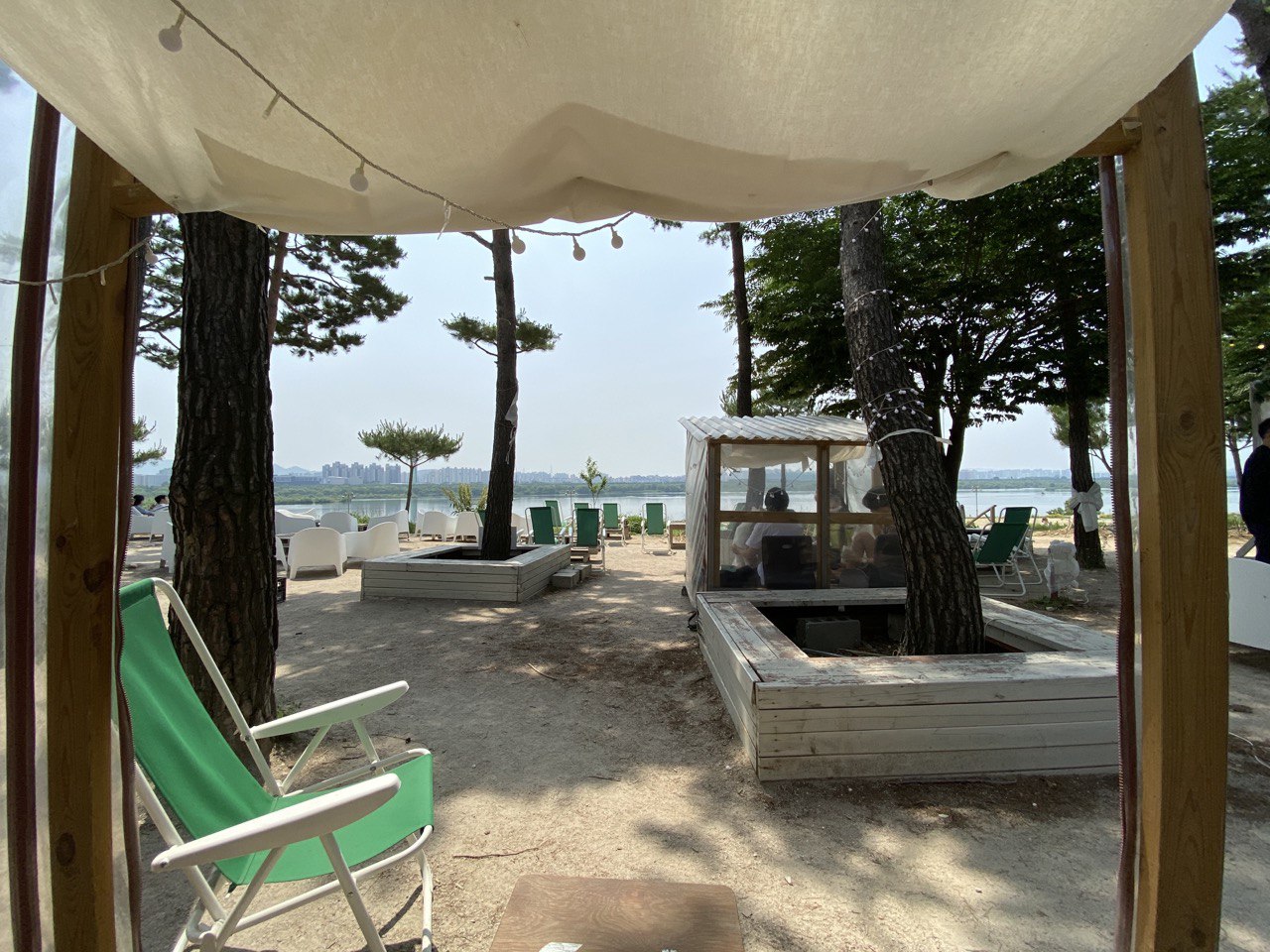 There are coffee and non-coffee menus at the cafeteria. Americano, Flat White, Cafe Latte, Dry Cappuccino and Cream Mocha are the coffee menus and Greek Yogurt, Grapefruit Ade, Smoothie, Grapefruit Juice and several kinds of tea and milk tea menus are also available as non-coffee menus here. There are alcoholic drinks such as Gangseo Mild Ale, Tsingtao, Hogarden Rosee, Taiwan Mango Beer and House Wine as well.
Additionally, there are dessert menus of Hongkong Waffle, Pancakes, Tarts and Cakes.
You can find coffee, grapefruit ade and Hongkong waffle which is one of the signature menu in this cafe from the photo below.
Look at this huge Hongkong waffle!!! This is amazing and definitely enjoyable with its great taste.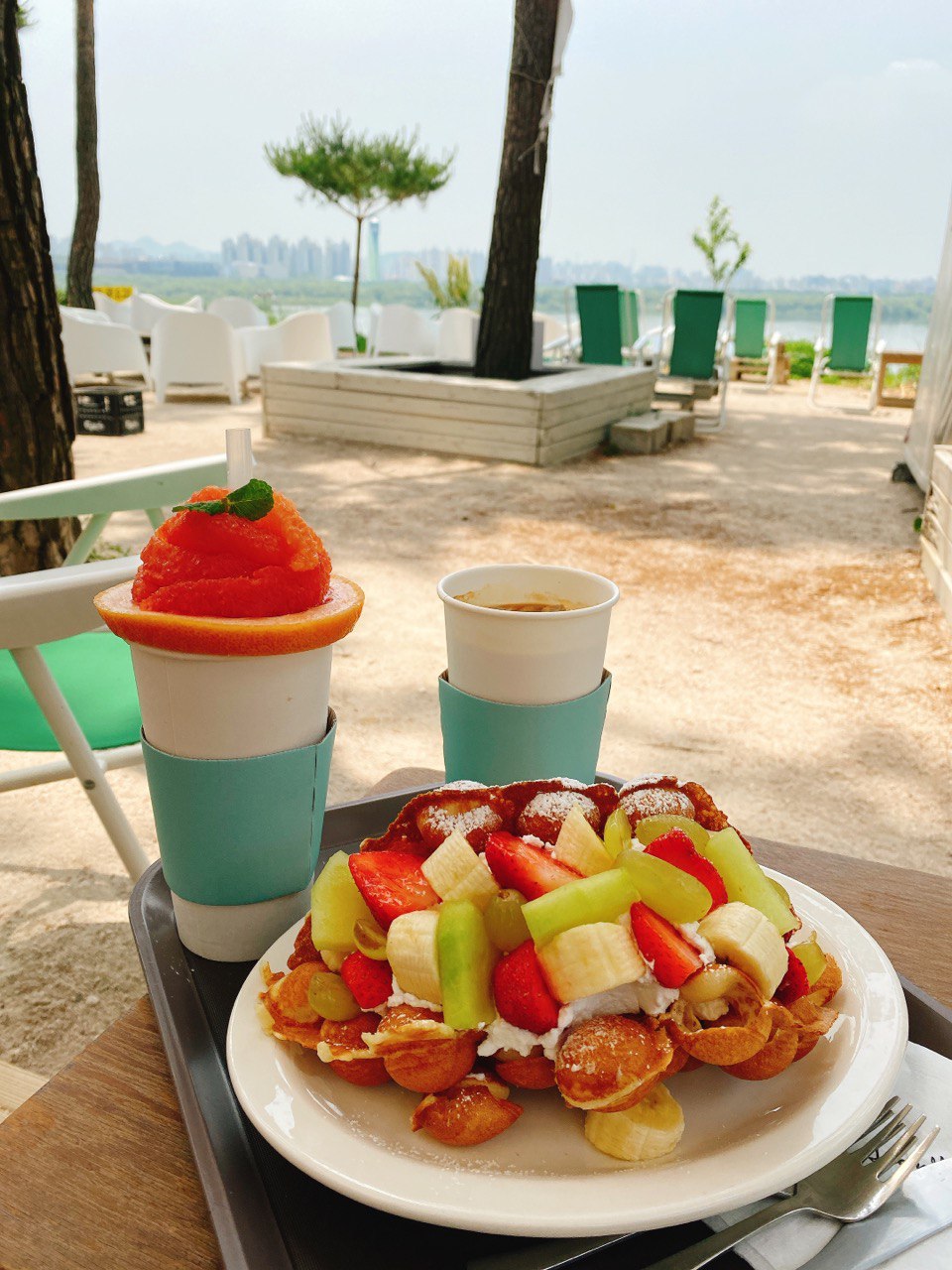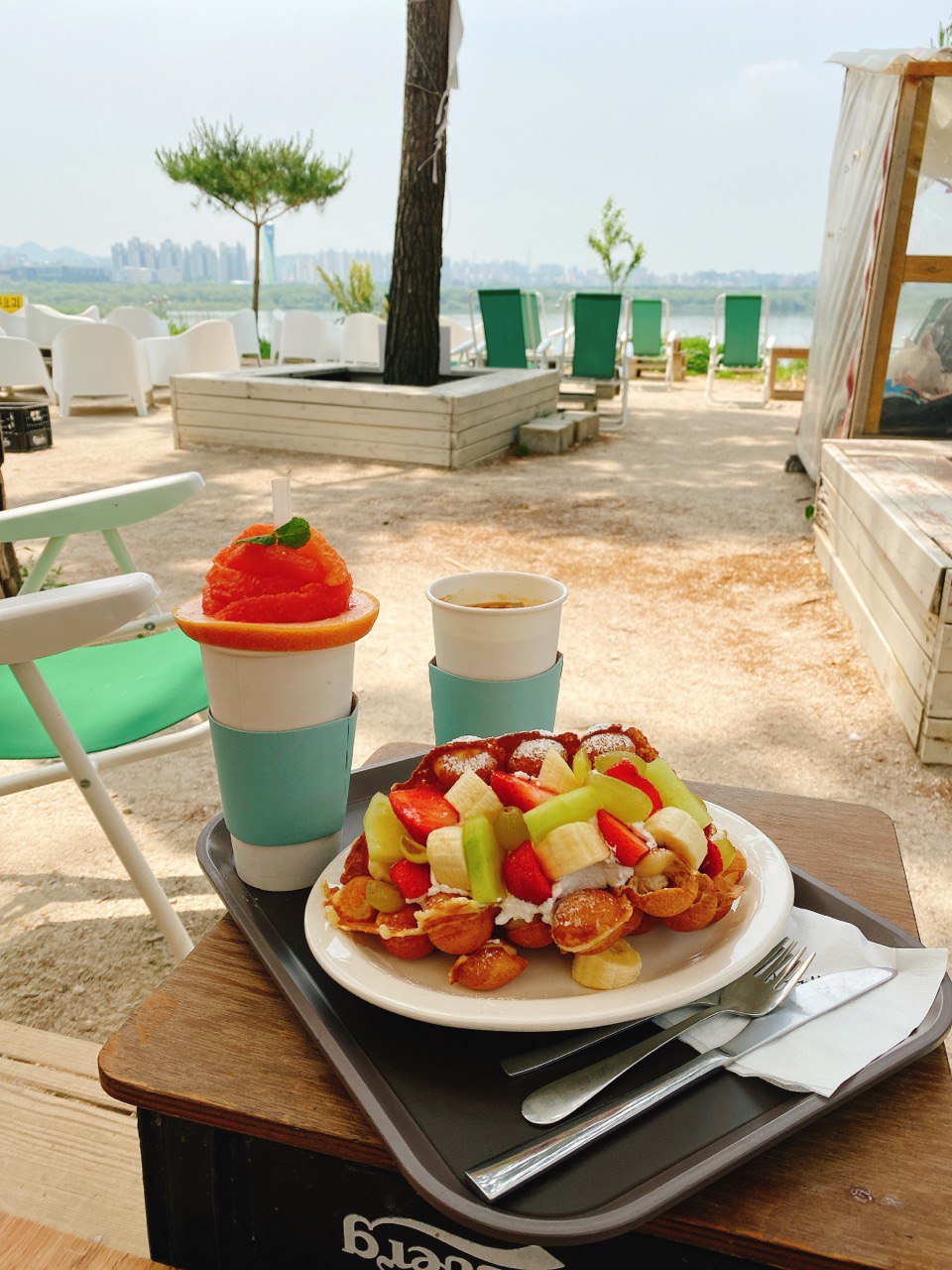 As Paldang Namyangju is a perfect place to enjoy the breathtaking view of Hangang, there are a lot of cafeterias for people to visit. Cafe "For a day' is one of these cafeterias so you may visit here and enjoy the wonderful view and the scenery.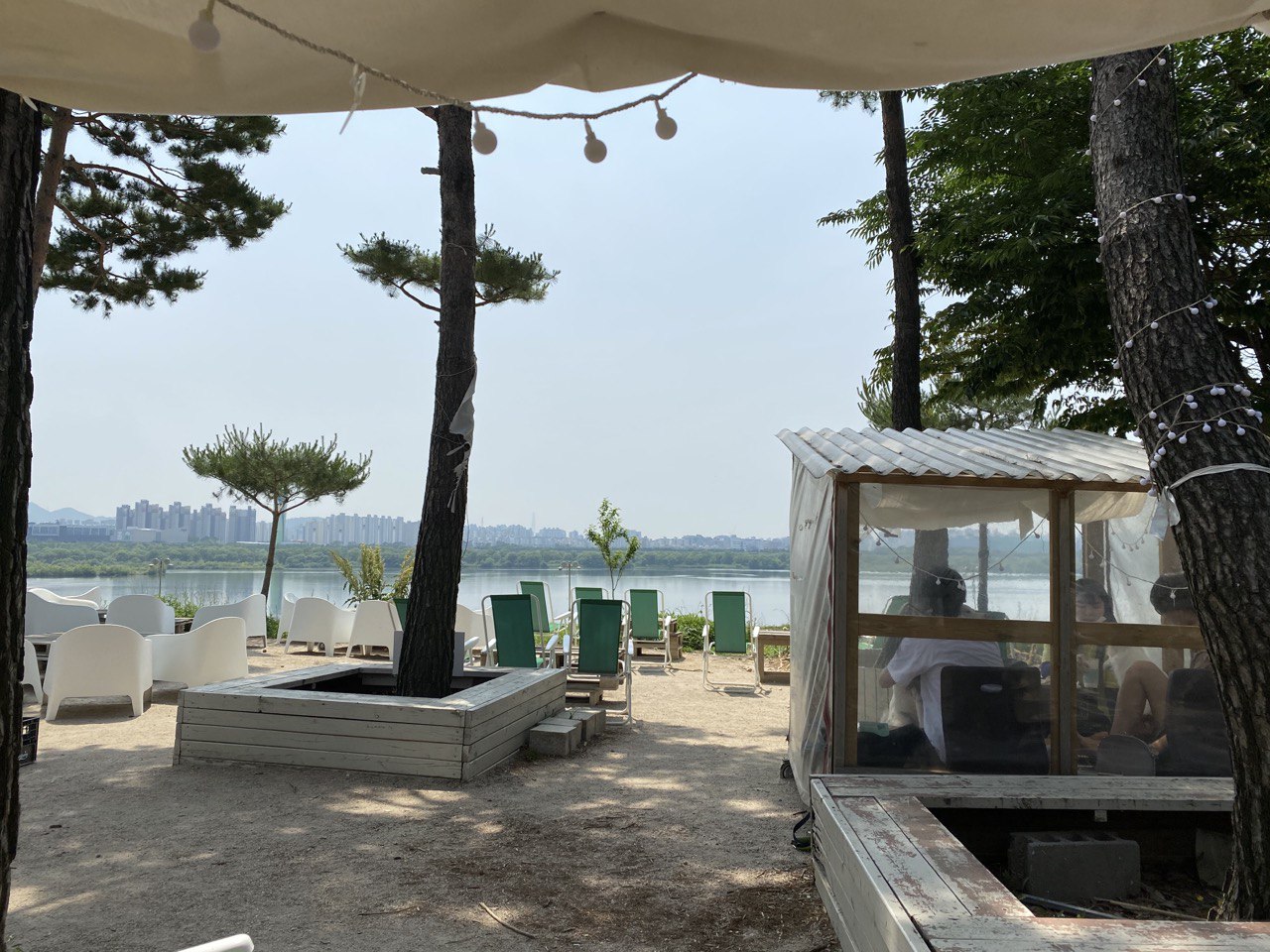 ---
You may also like other Ella's Pick -
[FOOD: Restaurants, Korean dishes, Cafes] - Gaeseongjip in Namyangju Korea - Mandu Guk (Korean Dumpling Soup)
[FOOD: Restaurants, Korean dishes, Cafes] - Birugae - A huge botanical cafe in Namyangju, Korea
[FOOD: Restaurants, Korean dishes, Cafes] - Bakery Theater - A bakery cafe with wonderful Han river view
[TRAVEL: Tour sites, Travel info, Hotels] - Ongojae - Pizza and pasta restaurant at traditional Korean-style house in Paldang Namyangju
[FOOD: Restaurants, Korean dishes, Cafes] - 9 Block - A fabulous cafe to enjoy Hanriver view