Cafe "House Plant" in Hanam, Korea
Today, we are going to show you one of the famous cafeterias in Hanam, Gyeonggido Korea. It is a cafe "House Plant (하우스플랜트 in Korean)", which has a retro vibes serving with roasting coffee and various bakery menus.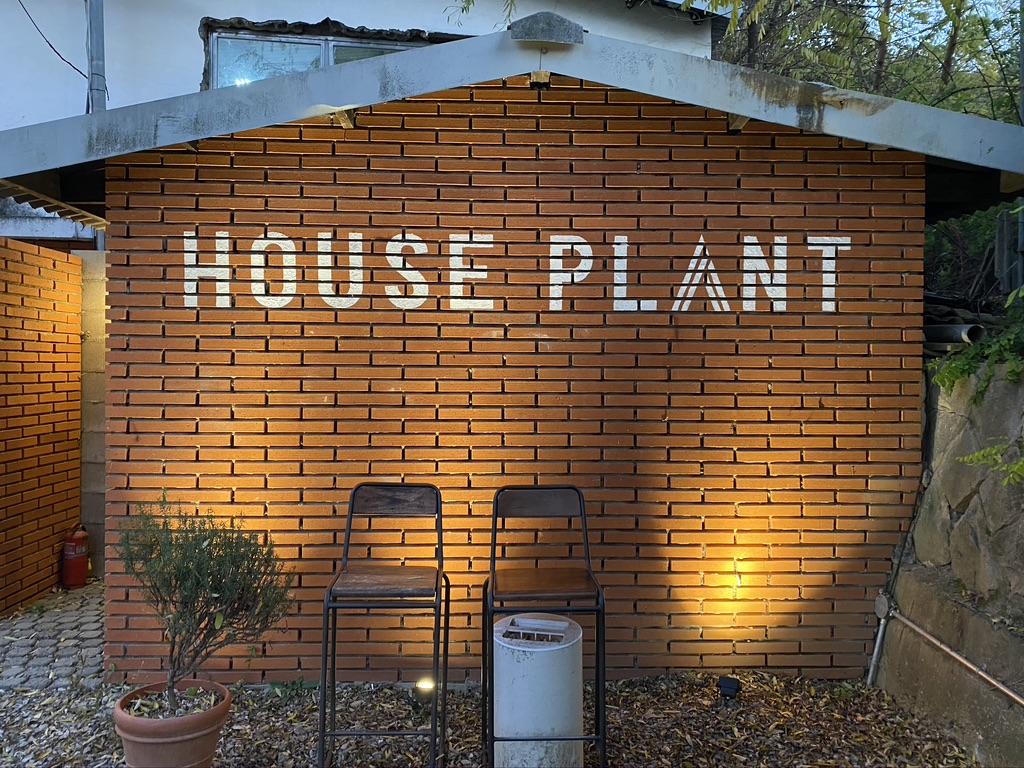 Here is a famous photo spot at the cafe "House Plant". Most of the visitors stand here and take a photo with this background. This spot has retro vibes of buildings with a red brick background, which is a perfect photo spot for visitors.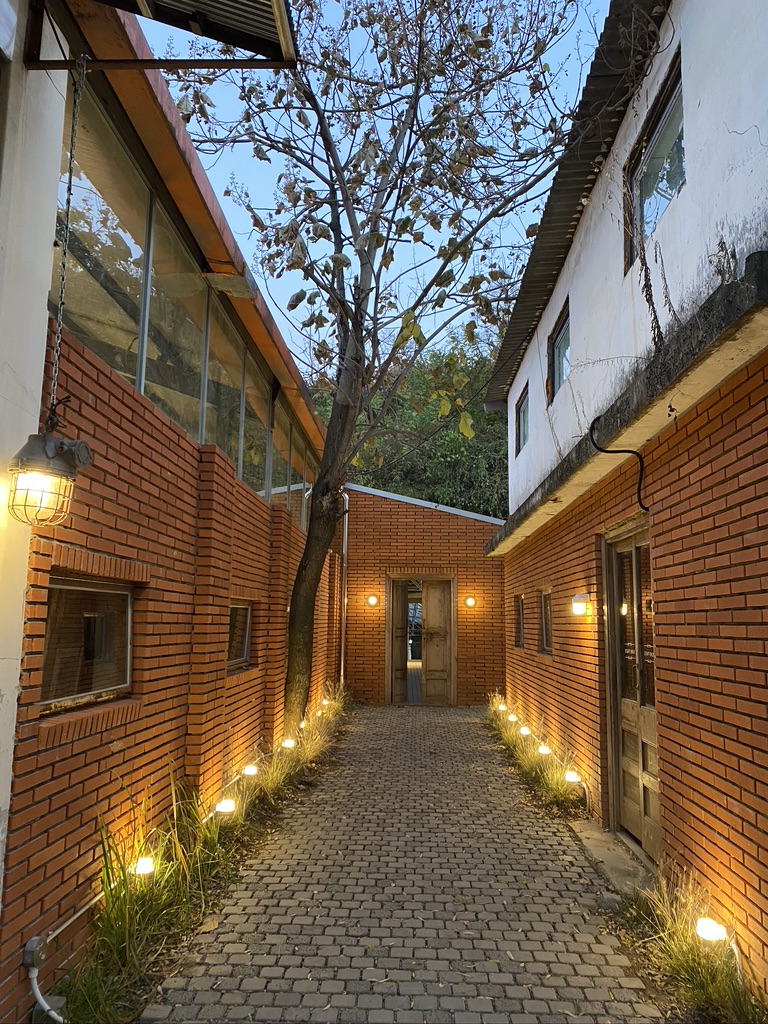 You can feel the industrial vintage vibes inside the cafeteria. There are various bakery menus such as scones, red bean bread, mocha bread, salt butter bread, ciabatta, alcong (beans and red beans) and dalcong (sweet cream cheese) bread.
There are sample tasting plates for each bread so that you can try all kinds of bread and choose the bread that you will buy.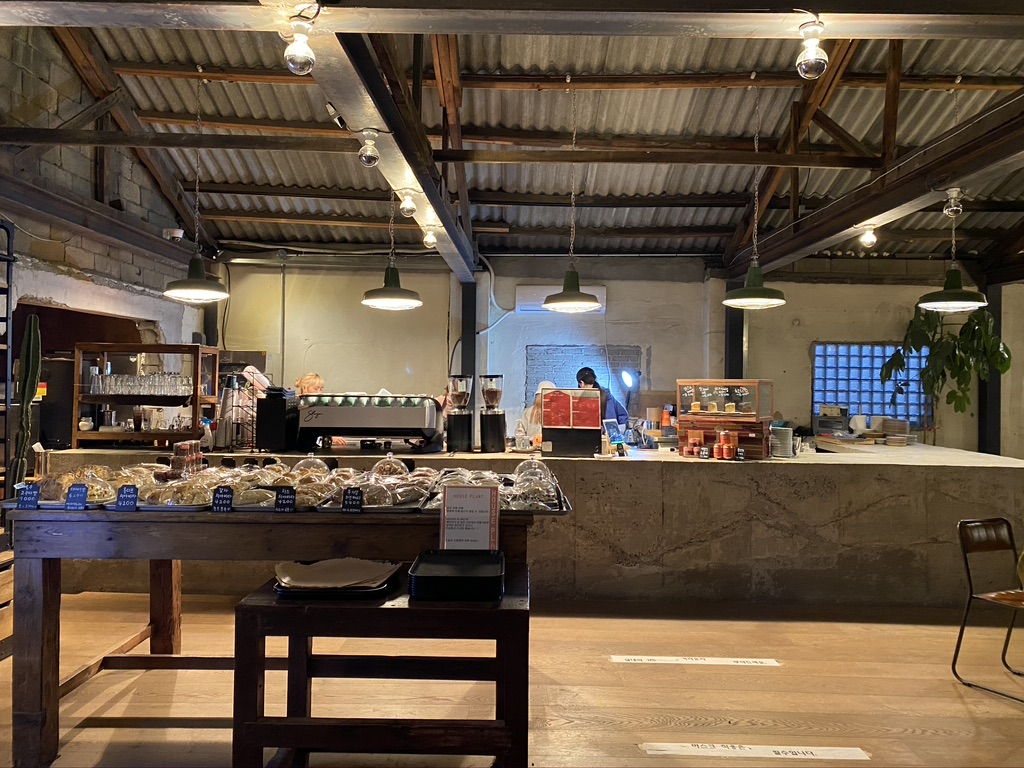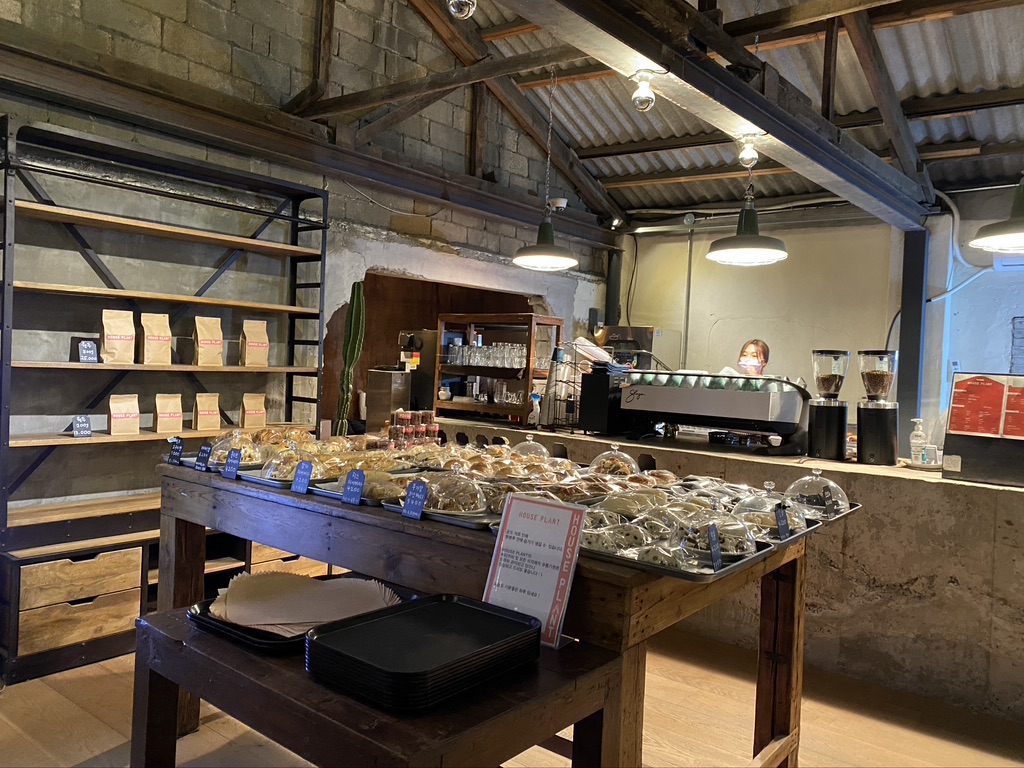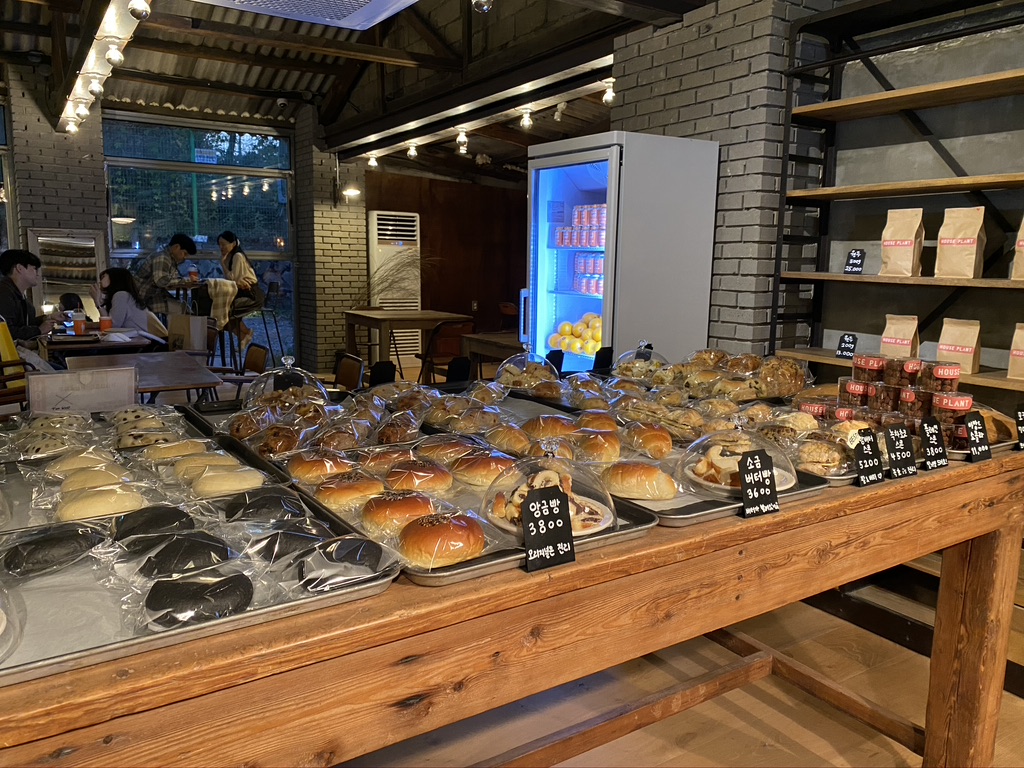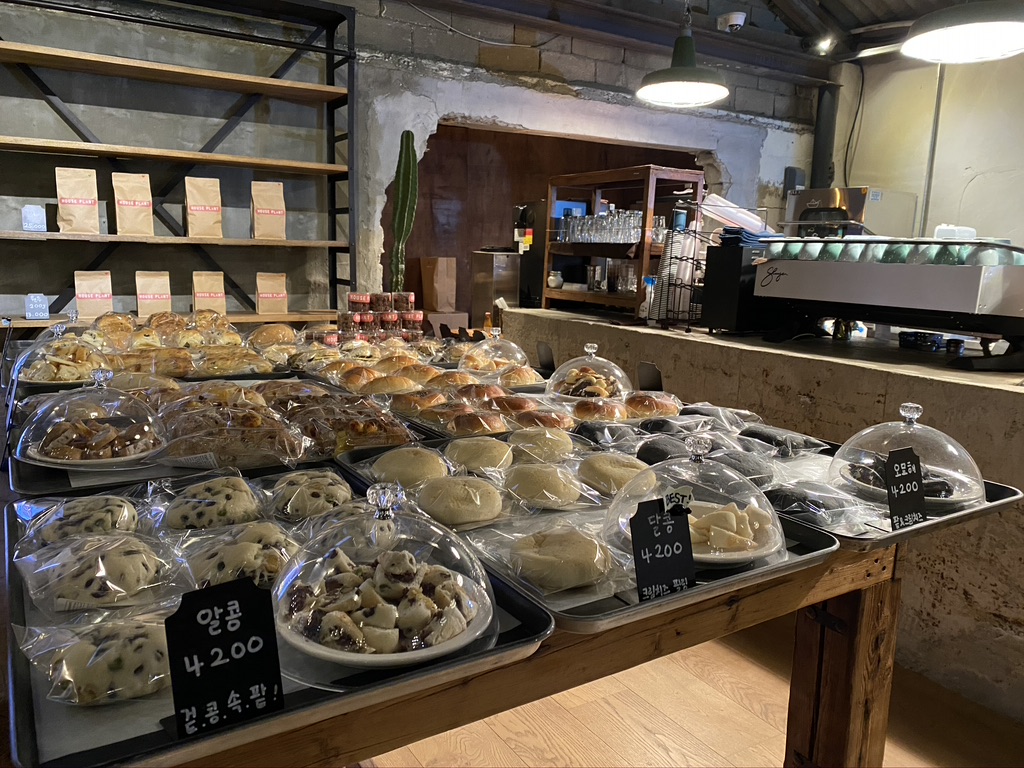 There are various cakes as well (Carrot, Earl grey, Chiffon, and Chocolate Mousse cakes) so you may choose your favorite one.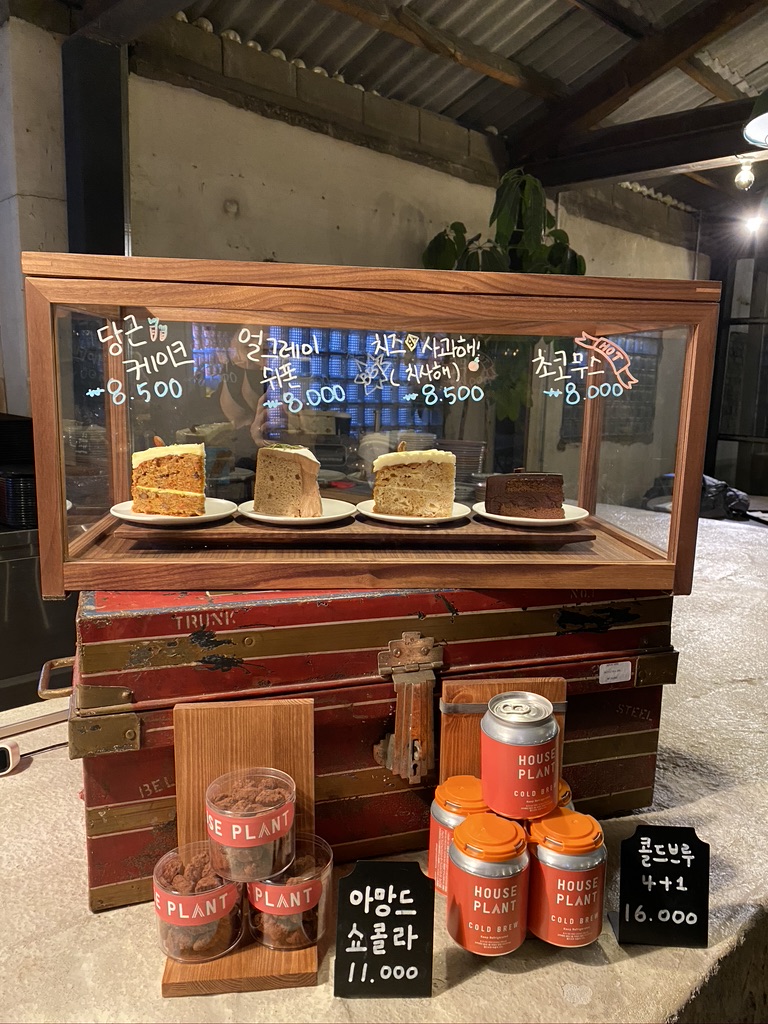 You can also find signature, coffee, beverage and tea menus at the cafe "House Plant". Bomb Bee is a signature menu which is an iced latte with fruitful flavor using some flowers. Cream Hot Chocolate is another signature menu which is a hot chocolate with cream cheese and salty dark chocolate.
Coffee menus of Americano, Espresso, Colombia (Decaffeine), Cappuccino, Flat White, Cafe Latte, Vanilla Latte, Maple Latte, Vanilla Mocha and Einspanner are also available at the cafe "House Plant".
There are beverage menus of Chocolate, Sweet Potato Latte, Fruit Juice and Lemon Ade. You can also find various tea menus of Milk Tea, Blueberry Rooibos Tea and Peppermint Rooibos Tea at the cafeteria.
You can also buy coffee beans at the cafeteria.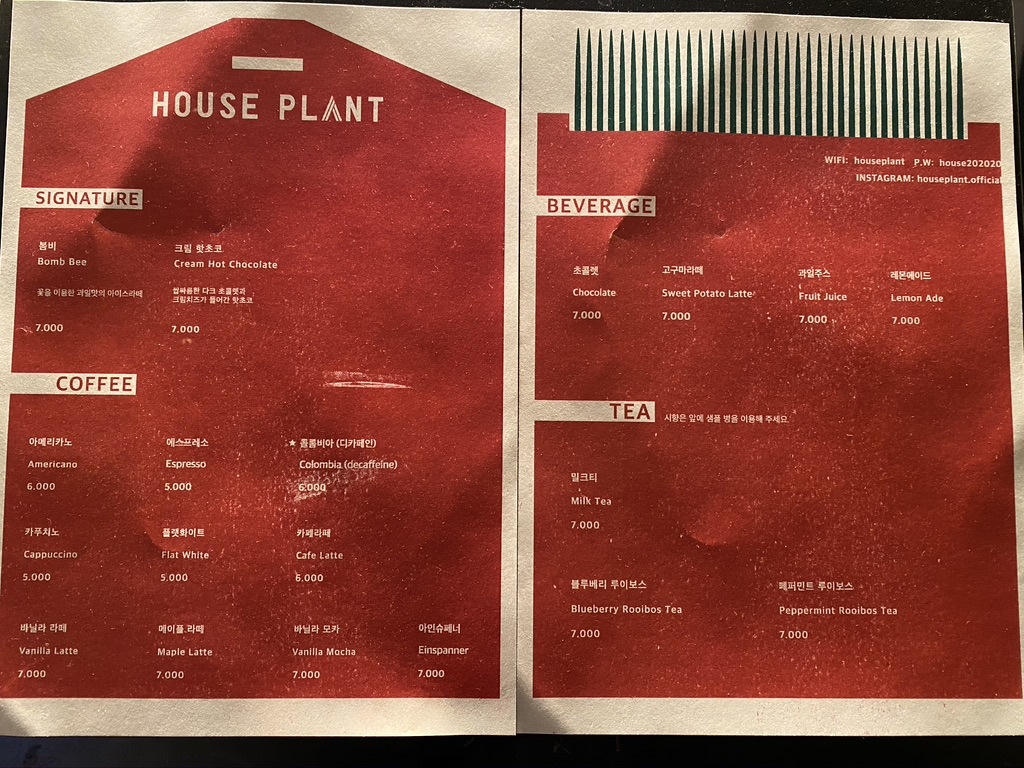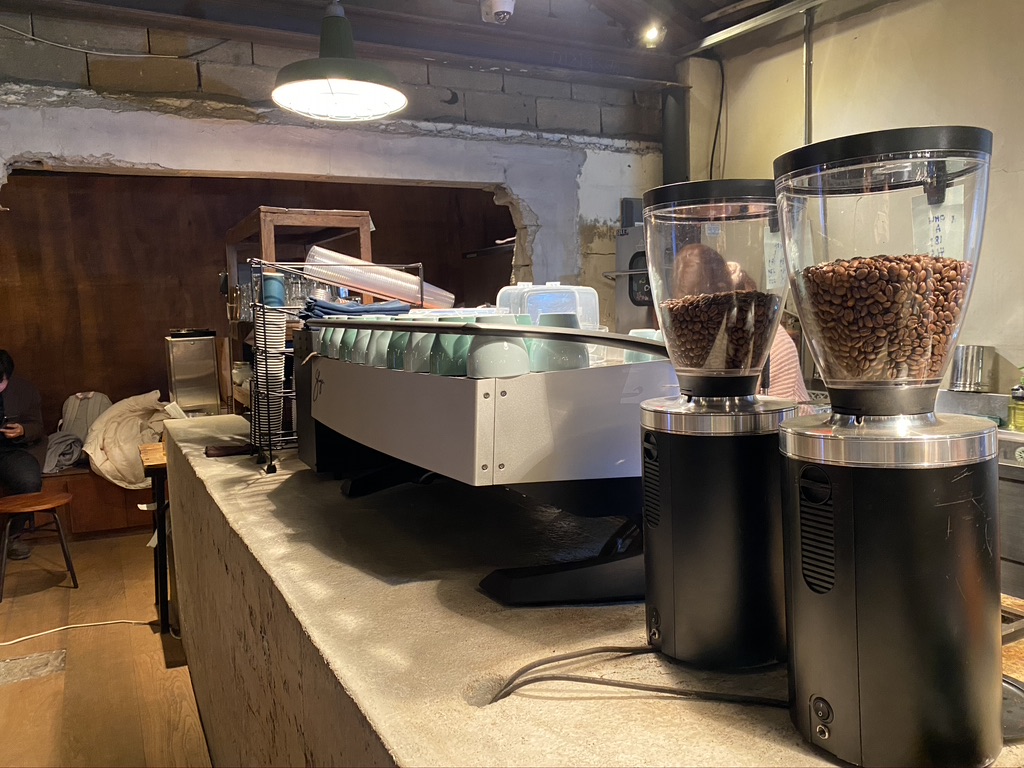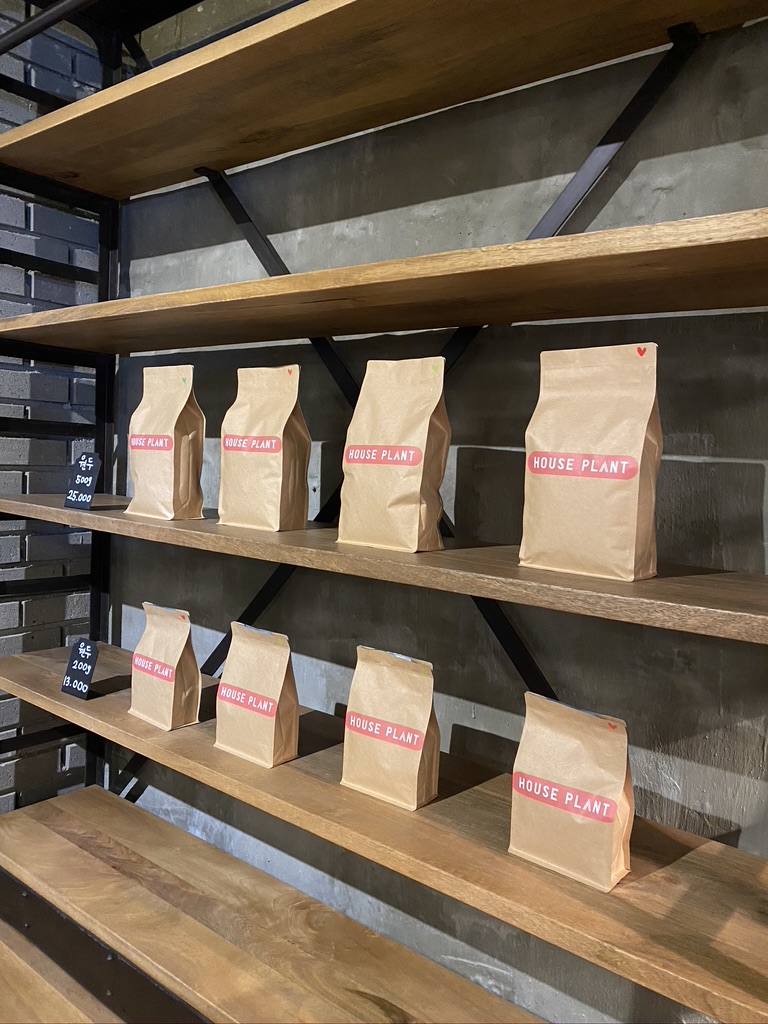 You can enjoy coffee or other drinks and some bread in the cafeteria but there are some tables and seats outside the cafeteria as well. If you prefer to eat or drink outside, you can find some seats outside the cafeteria. We recommend you to visit here and enjoy the autumn breeze before winter comes in Korea. Otherwise, you may enjoy the seats outside the cafeteria in spring next year.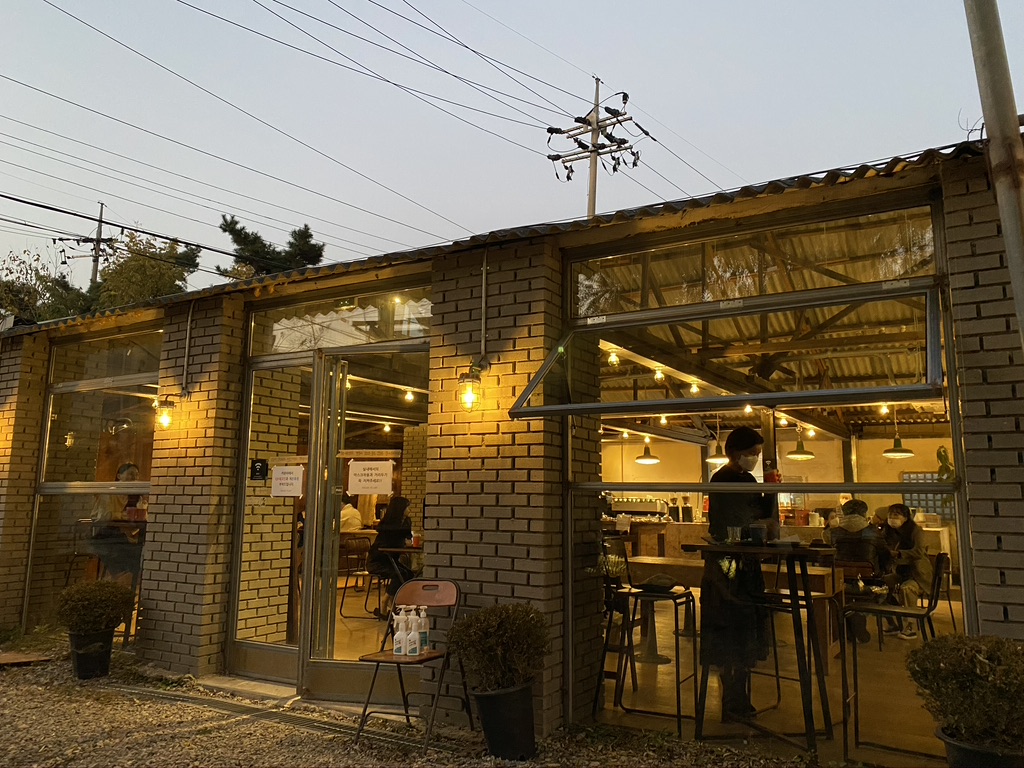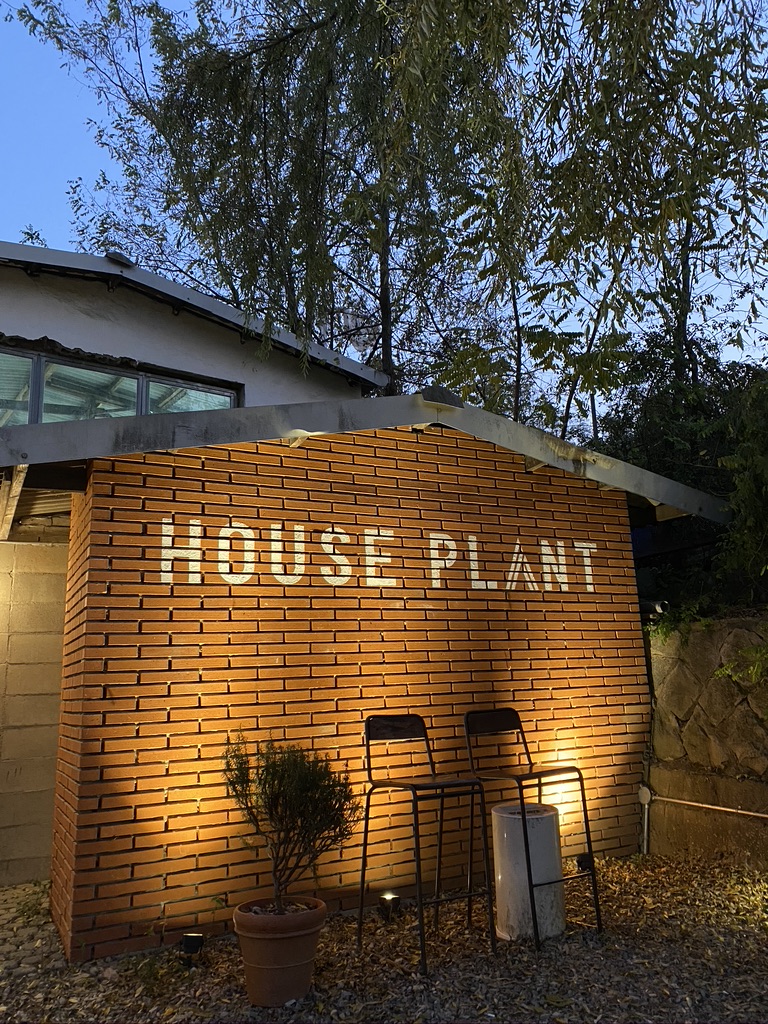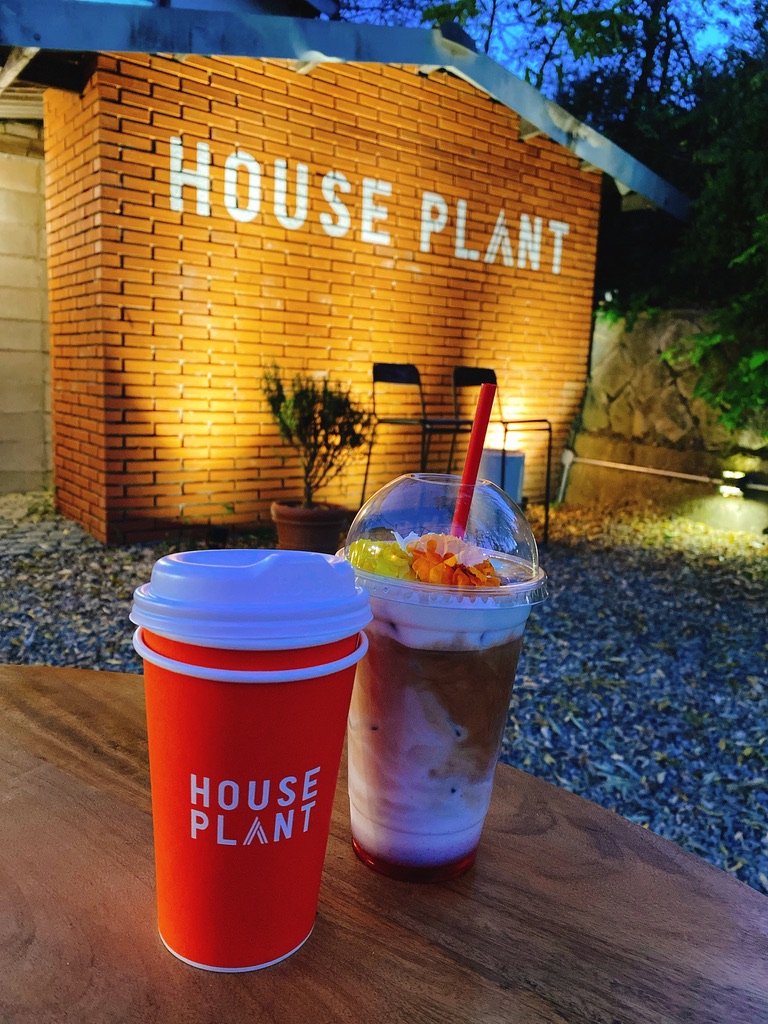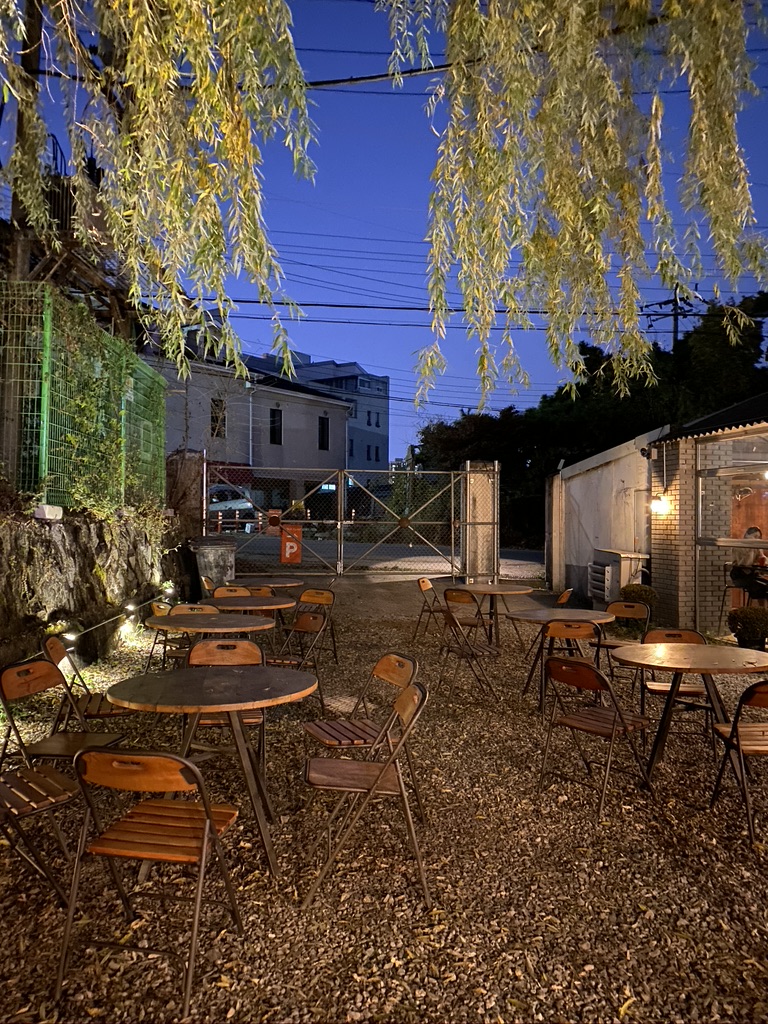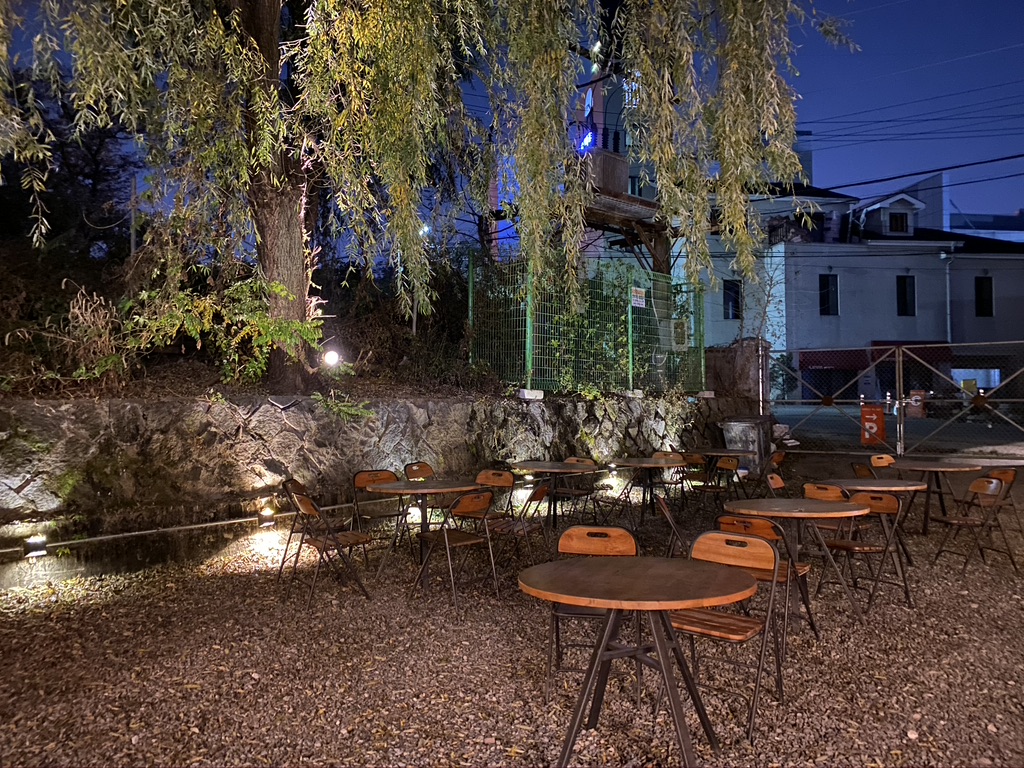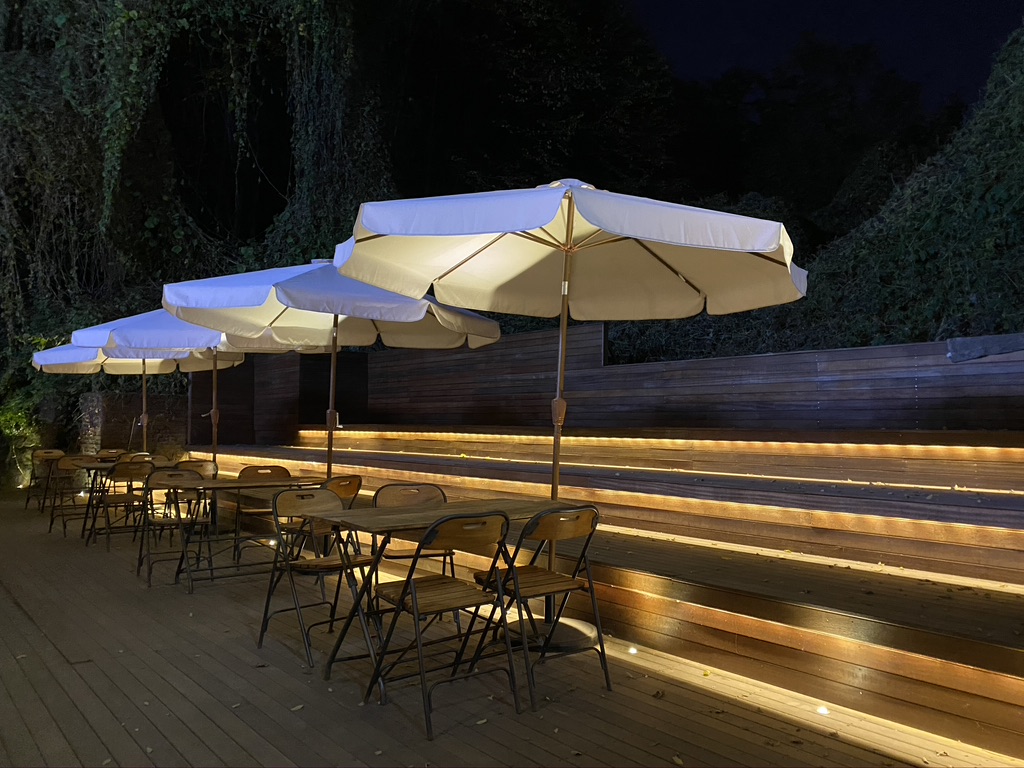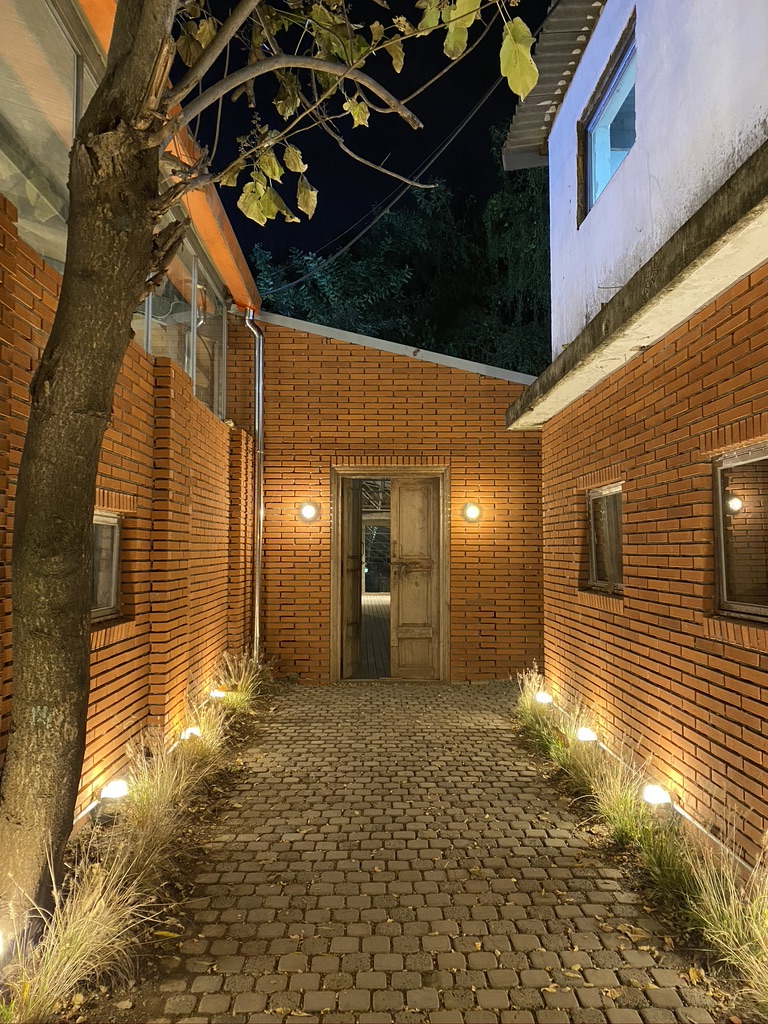 Another unique point of the cafe "House Plant" is that you can find lots of wooden furniture with retro vibes here. There are chairs, tables, closets and some vintage items in this cafeteria. You may have a look at those furniture and vintage items before or after enjoying coffee at the cafe "House Plant" in Hanam.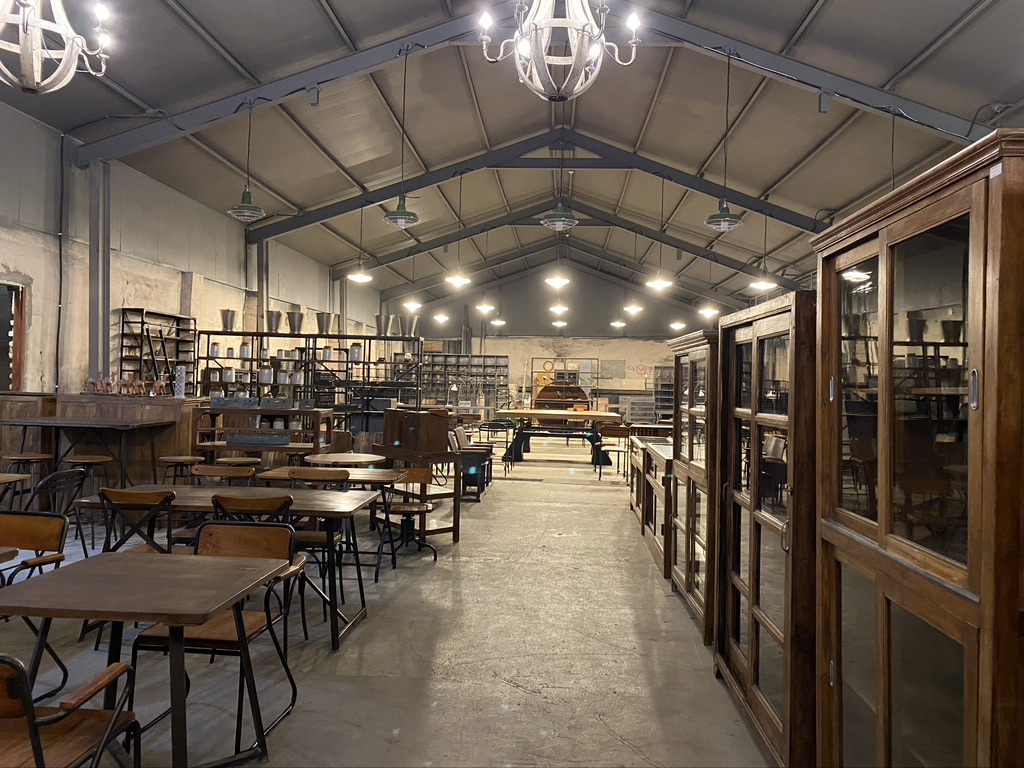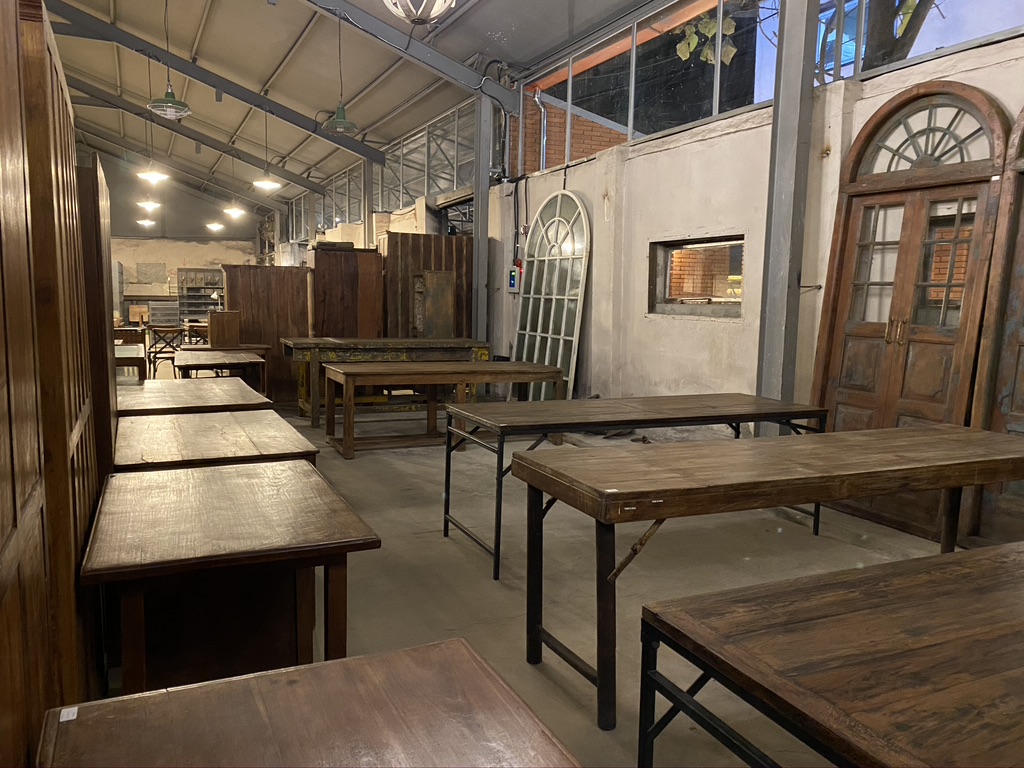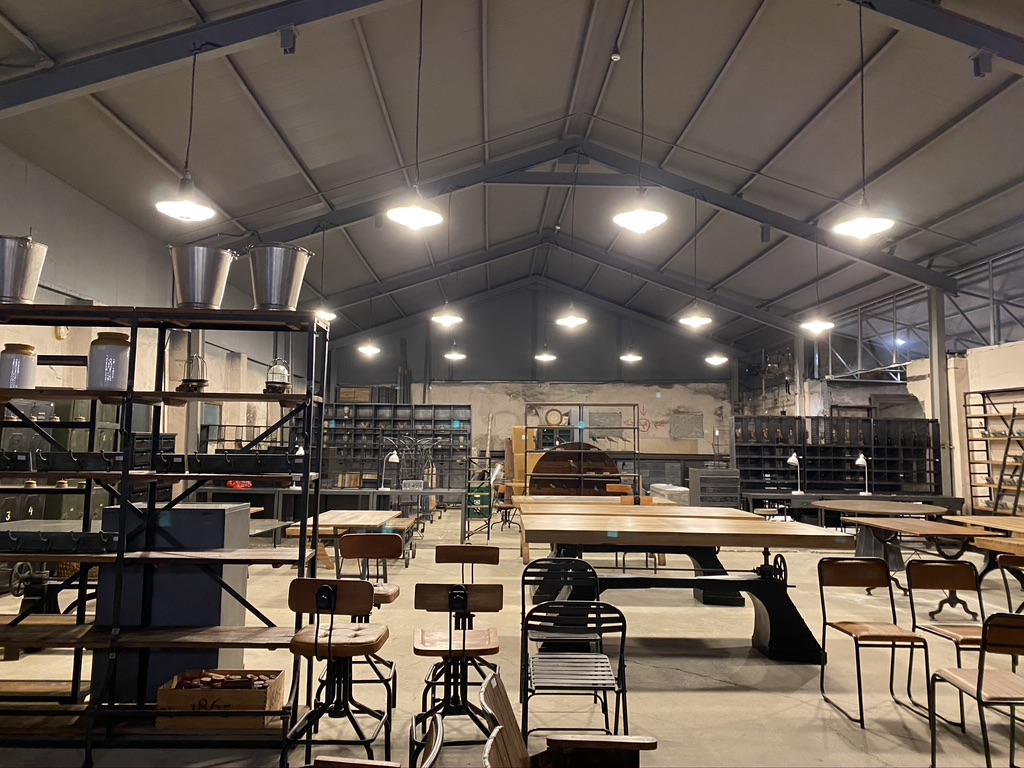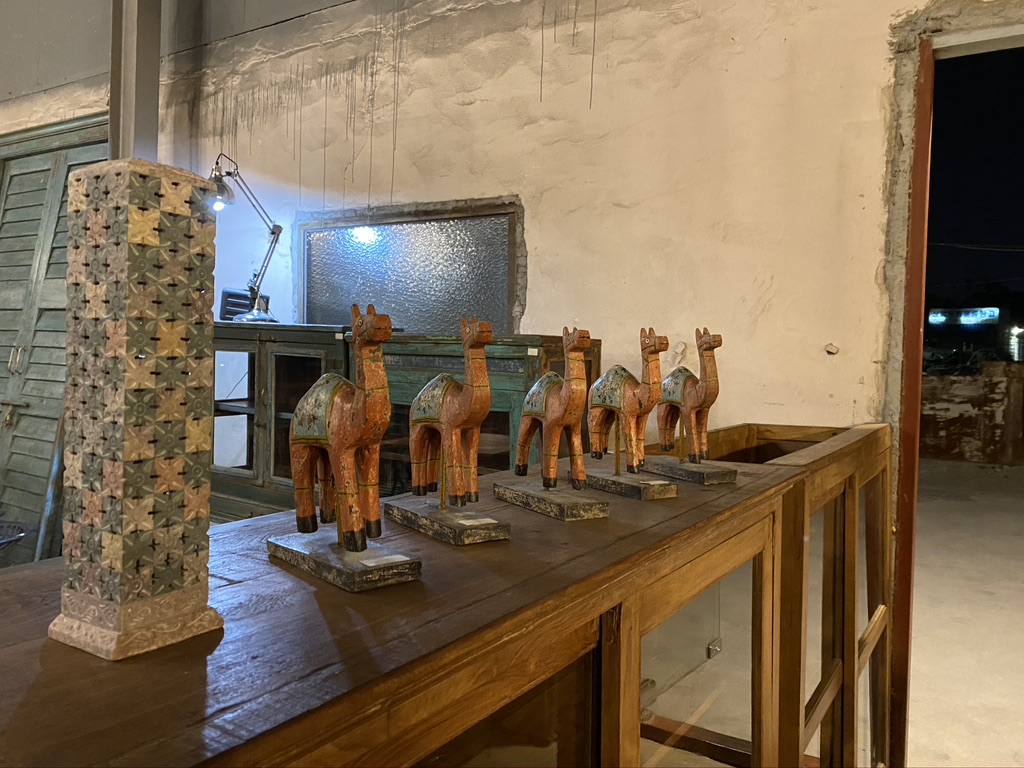 ---
You may also like other Ella's Pick -
[TRAVEL: Tour sites, Travel info, Hotels] - Hyundai Premium Outlet Space1 - Newly opened in Namyangju
[TRAVEL: Tour sites, Travel info, Hotels] - Seoul Wave Art Center - A Floating Exhibition Venue on Han River
[FOOD: Restaurants, Korean dishes, Cafes] - Cafe Knotted Seoul - Donut cafe newly opened in Jamsil
[FOOD: Restaurants, Korean dishes, Cafes] - 55℃ Coffee Roasters - A beautiful cafeteria in Bundang, Korea
[FOOD: Restaurants, Korean dishes, Cafes] - Green Flag Coffee - An Unique Cafe at Baegun Lake in Uiwang, Korea
[TRAVEL: Tour sites, Travel info, Hotels] - Starfield Shopping Mall in Hanam Korea
[FOOD: Restaurants, Korean dishes, Cafes] - Bakery Theater - A bakery cafe with wonderful Han river view
[TRAVEL: Tour sites, Travel info, Hotels] - Ongojae - Pizza and pasta restaurant at traditional Korean-style house in Paldang Namyangju