Cafe Cha (ㅊa) - Special Milk Tea and Scone Cafe in Seoul, KOREA
We will show you an unique cafeteria in Seoul, Korea. The name of cafeteria is "Cafe Cha (ㅊa is a brand name & 카페 차 in Korean)".
---
Cafe Cha is introduced by Lee Young Ja in the Korean Entertainment Show and gained more popularity with its special milk tea and scone. Lee Young Ja is famous for introducing famous restaurants or special food and Cafe Cha was also one of her best pick.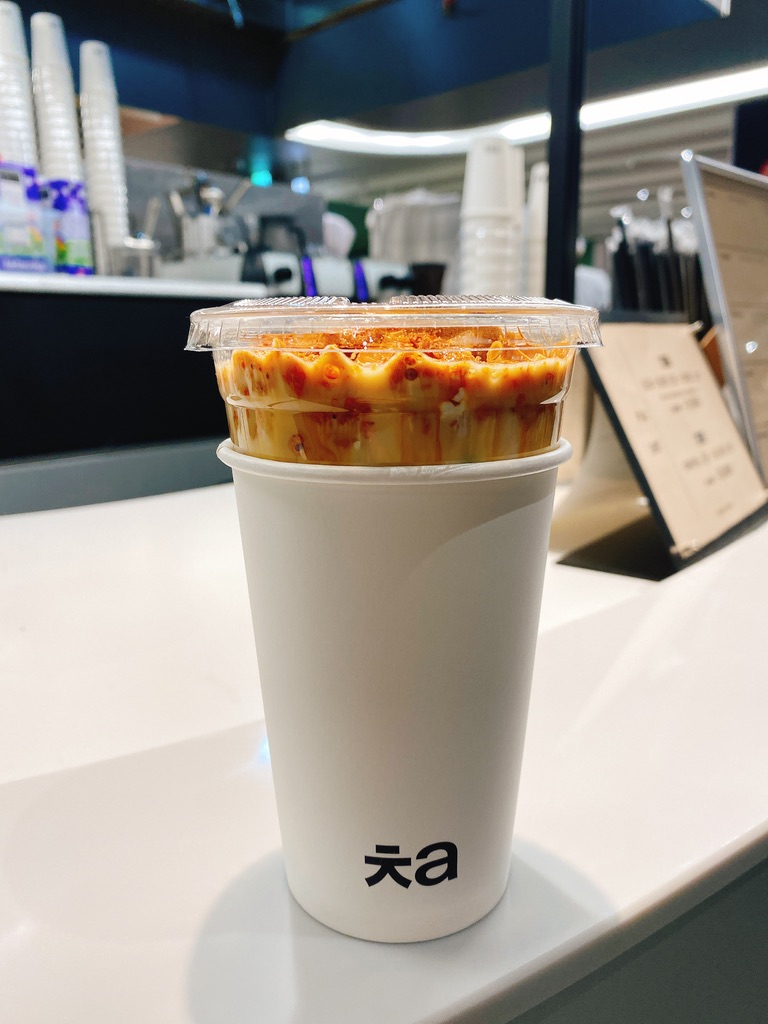 There are branches of Cafe Cha in Ikseon-dong, Seongsu and Seongnam. Recently, there is a pop-up store of Cafe Cha in Galleria Gwanggyo as well.
Cafe Cha in Ikseon-dong is built as Hanok-style (Korean Traditional House) cafe so this is a best place for you to visit and experience Hanok.
There are branches of Cafe Cha in Seongsu and Seongnam so you can visit other branches depending on where you are traveling or staying in Korea.
There are milk tea, coffee and tea menus in Cafe Cha. There are Dalgona Milk Tea, Dalgona Coffee, Dalgona Malcha, Americano, Cafe Latte, Cafe Mocha, Assam Milk Tea, Oryong Milt Tea, Hwacha Milk Tea, Assam Tea, Oryong Tea, Hwa Tea and Plum Ade.
Also, you can find Dalgona Scones, Makgeoli Sulbbang and Jochung Caramel and these are enjoyable with drink menus.
The signature menu at Cafe Cha is Dalgona Milk Tea and you can experience special taste of milk tea here. This is a milk tea that you cannot find in other cafeterias. Dalgona Scones are also famous at Cafe Cha. This will be a perfect dessert for you when you visit Cafe Cha.
Dalgona is a sugar candy which is a traditional street food. Dalgona Milk Tea is a milk tea with this sugar candy and you will definitely love the taste of its special milk tea.
We strongly recommend you to visit Cafe Cha to experience Dalgona Milk Tea and Dalgona Scone as this could be also an opportunity to try Dalgona which is a traditional street food in Korea.
---
You may also like other Ella's Pick -
[TRAVEL: Tour sites, Travel info, Hotels] - Cheonggyecheon - Modern Public Stream in Seoul, KOREA
[FOOD: Restaurants, Korean dishes, Cafes] - Mokmyeoksangbang - Michelin Guide Bibimbap Restaurant in Seoul
[TRAVEL: Tour sites, Travel info, Hotels] - Surfyy Beach in Yangyang Gangwondo, Korea
[FOOD: Restaurants, Korean dishes, Cafes] - Cafe Knotted Seoul - Donut cafe newly opened in Jamsil