Yangpyeong Starbucks - The largest Starbucks store in Korea
The largest Starbucks store opened in Yangpyeong on July 24th, 2020 to celebrate its 21st anniversary in South Korea.
The Starbucks building is a 3 stories building and over 1,203 square meters (about 13,000 square feet). More than 260 customers are allowed in this large building.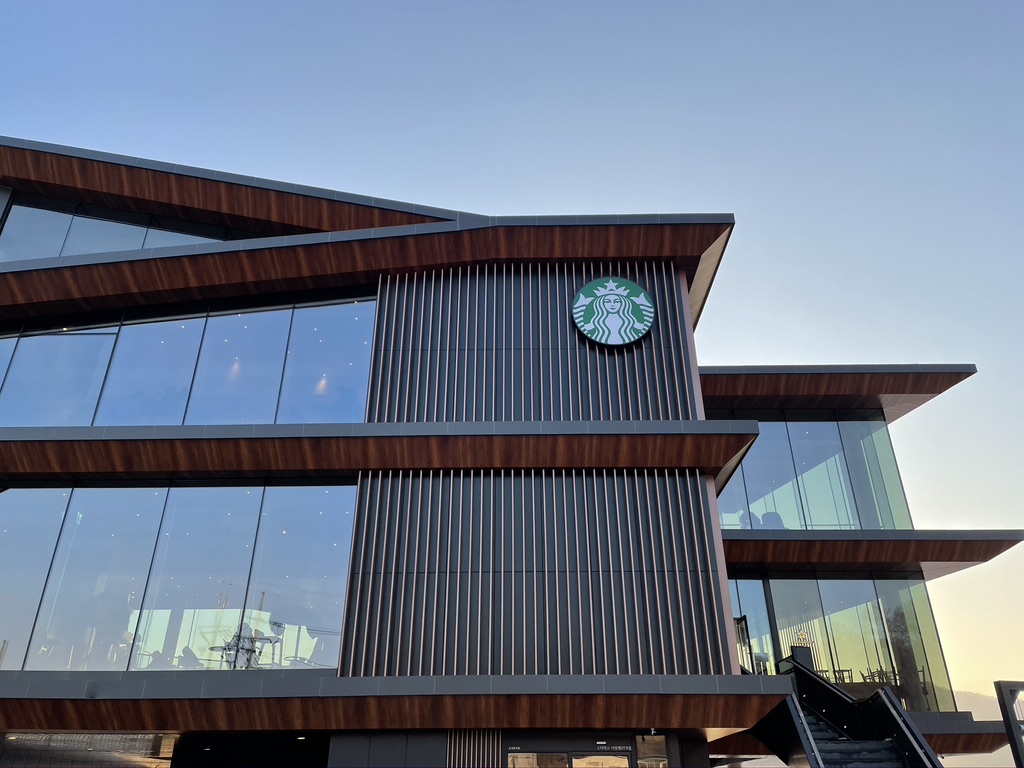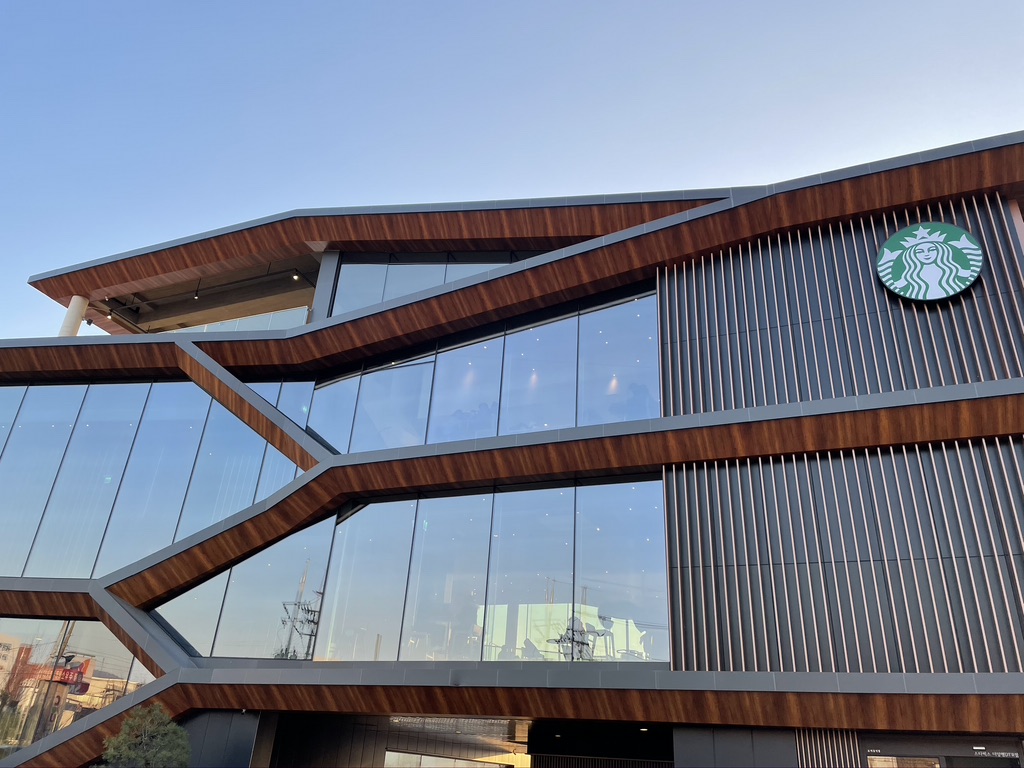 The Starbucks store in Yangpyeong has a Reserve Coffee Bar, Teavana Bar and Drive-Thru Area. Visitors can enjoy a premium coffee of freshly roasted single-origin coffees and tea here and also order drinks from their car by passing the Drive-Thru Area at Starbucks Yangpyeong.
Visitors can choose to either enjoy their drinks in the store or outside the store (rooftop area) as there are several seats available outside the Starbucks store as well. There will be several cultural or performance programs at this rooftop area.
As there is a large window (glass wall), customers can enjoy a stunning Namhan River view at this Starbucks store in Yangpyeong.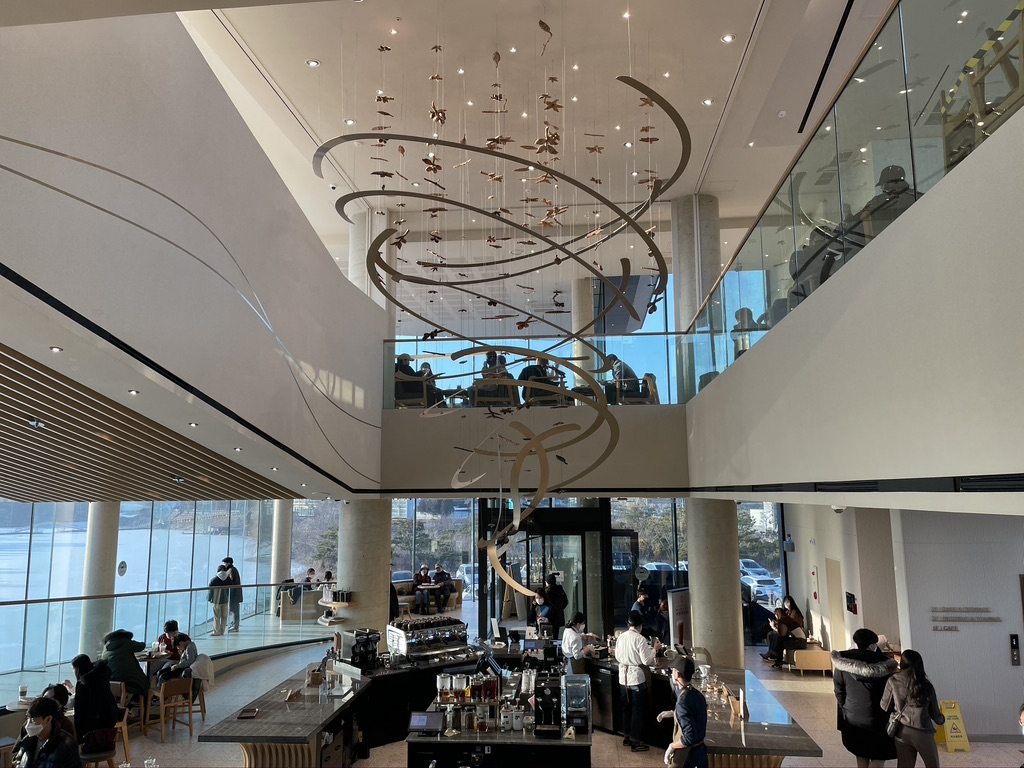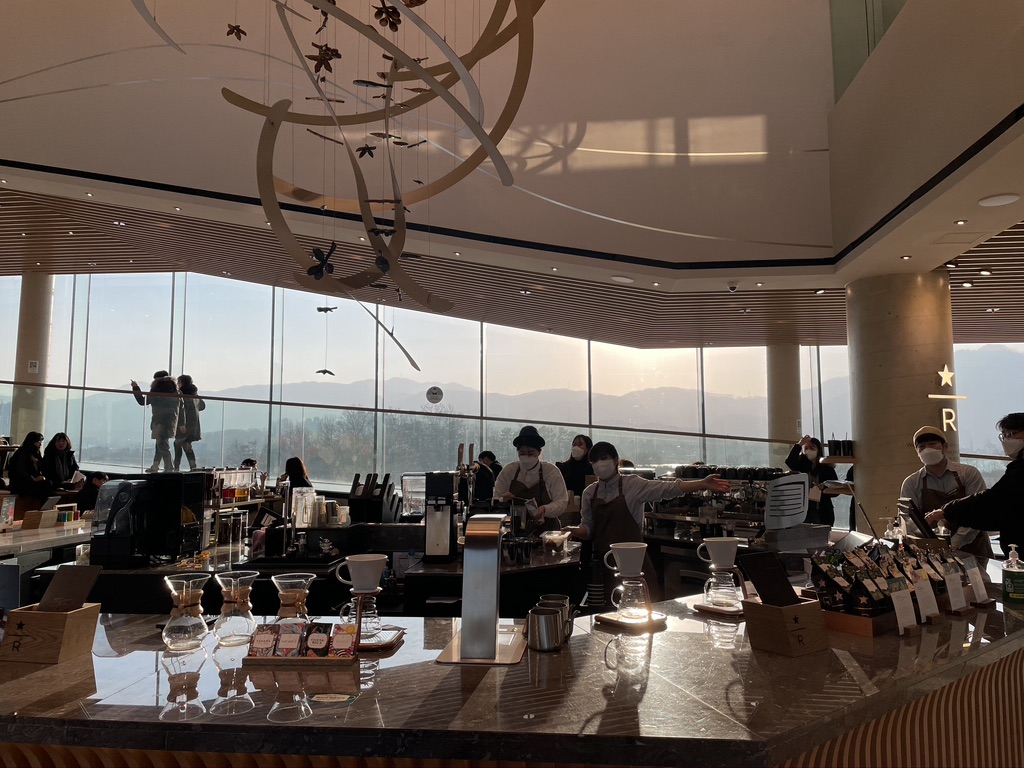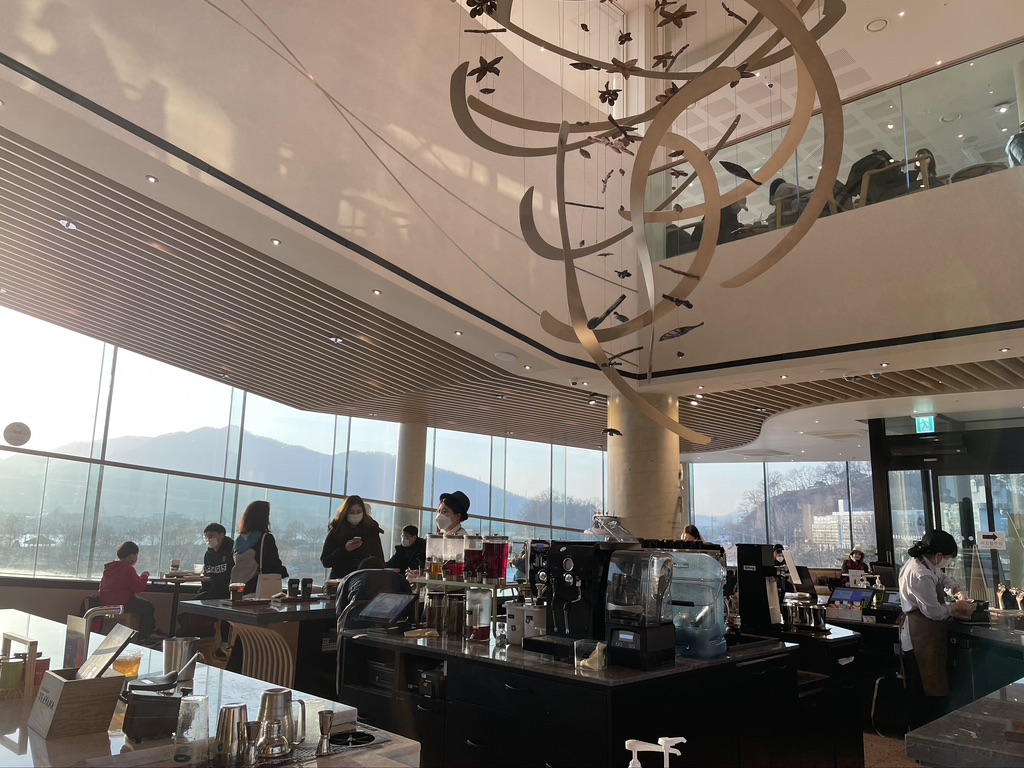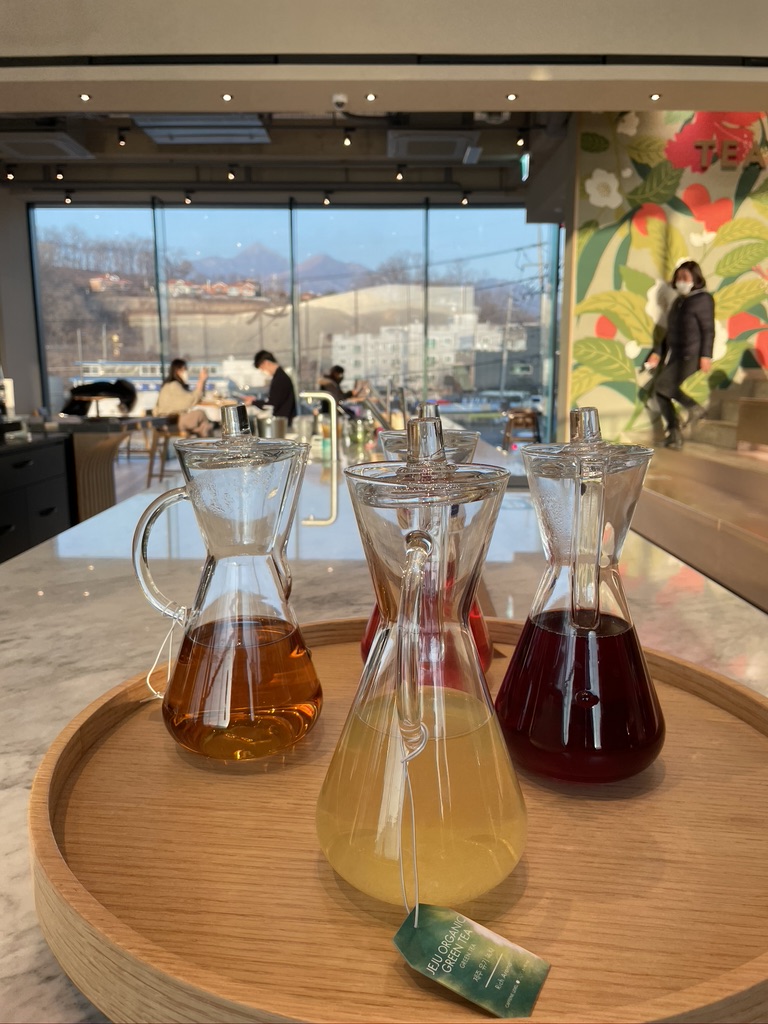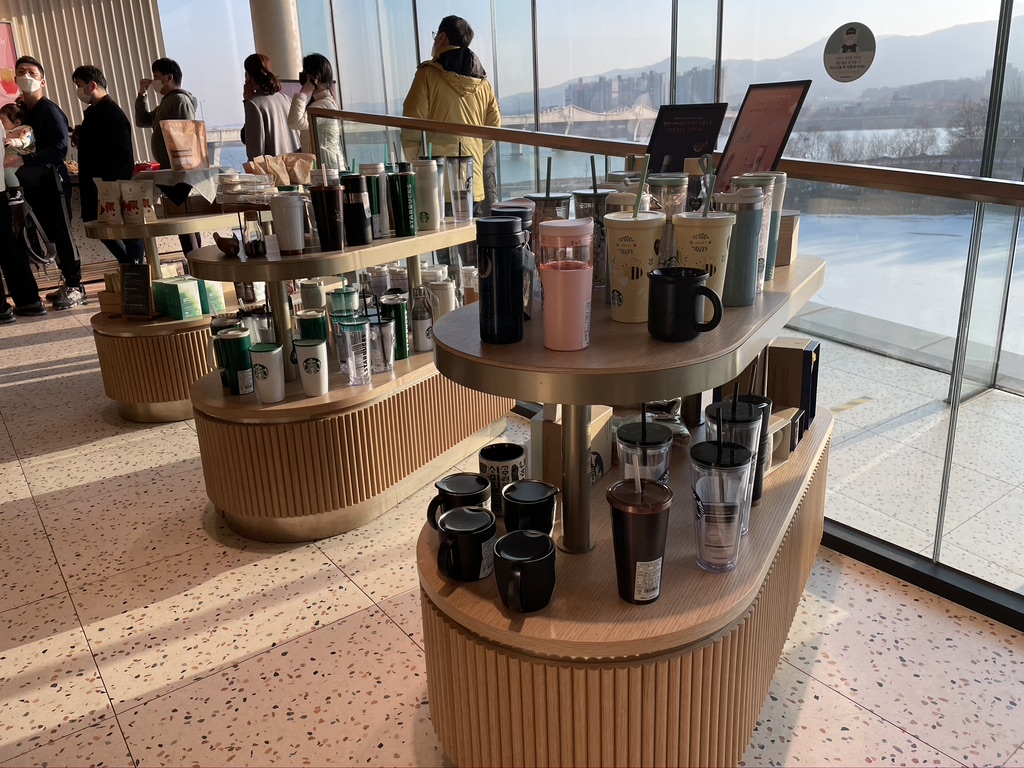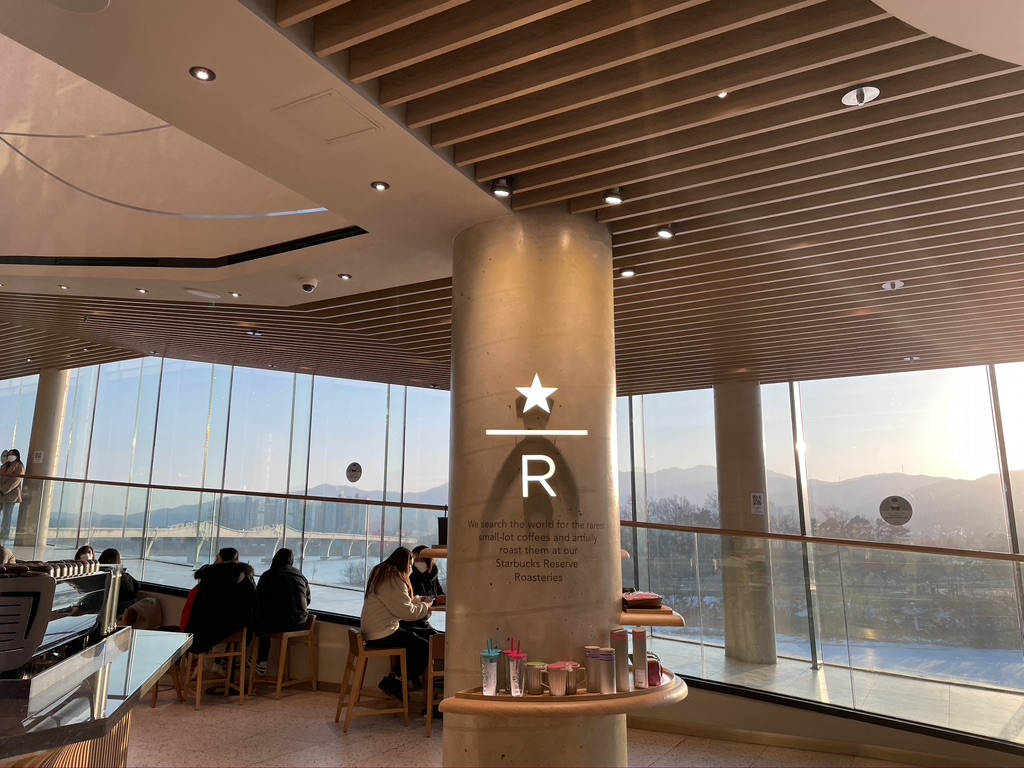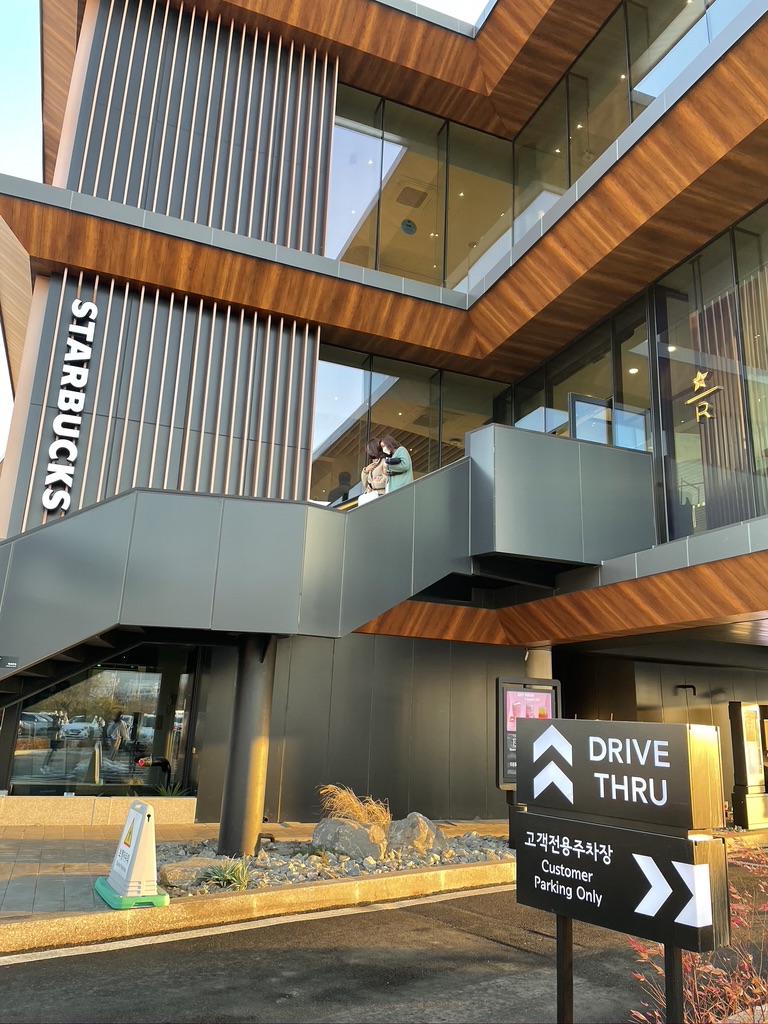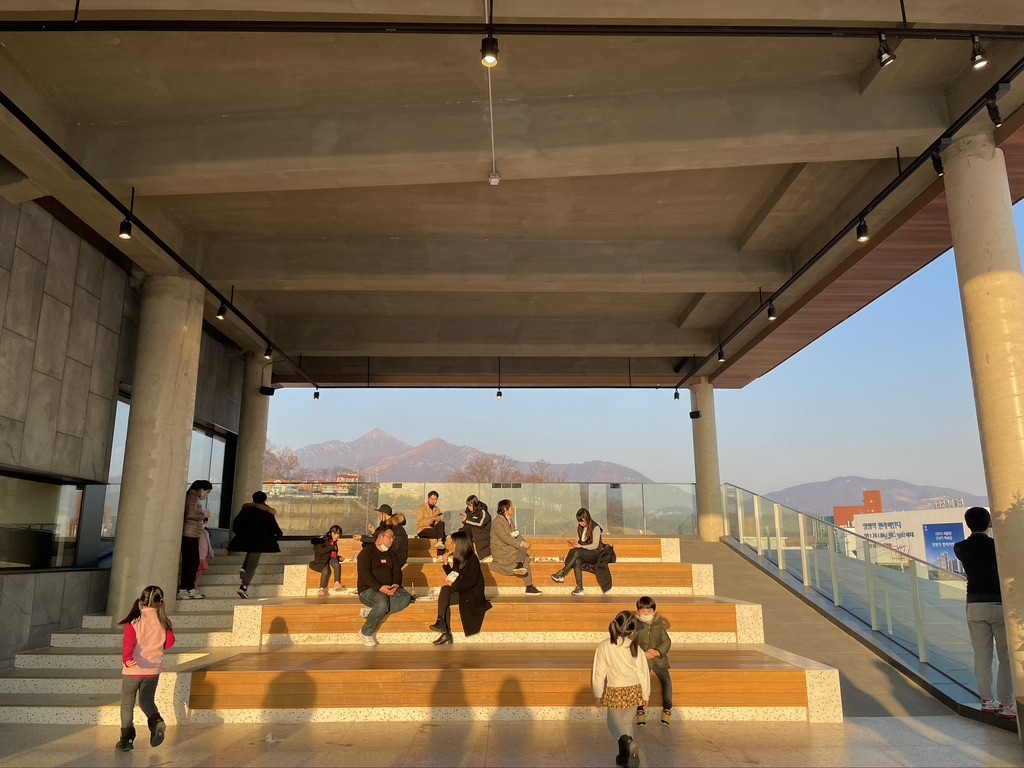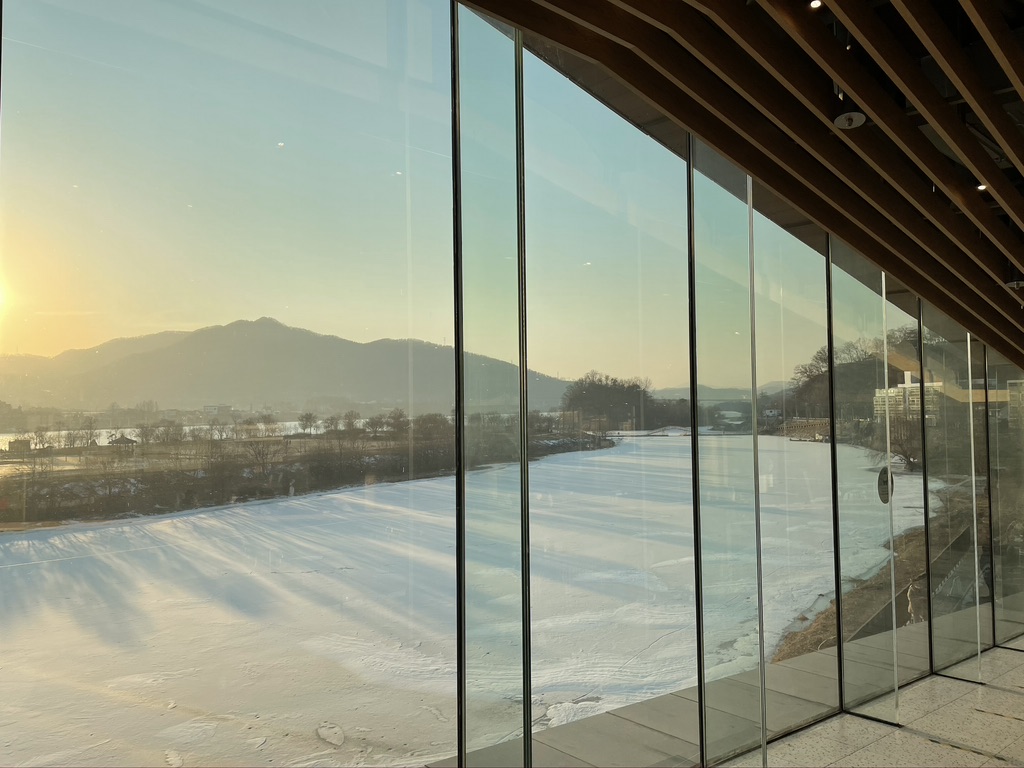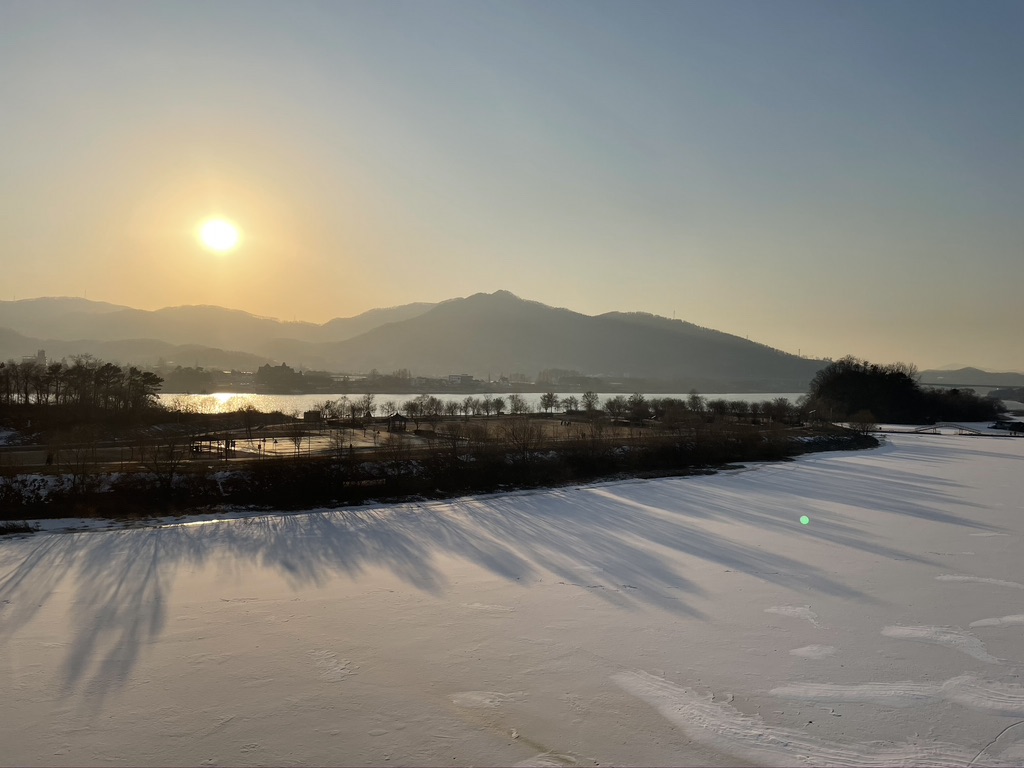 There are various kinds of bakery menus at Starbucks Yangpyeong. There are 19 kinds of bread at the Starbucks store in Yangpyeong. Starbucks Yangpyeong is the first store to bake bread inside the store in Korea. Therefore, visitors prefer to order breads when they visit the Starbucks Yangpyeong.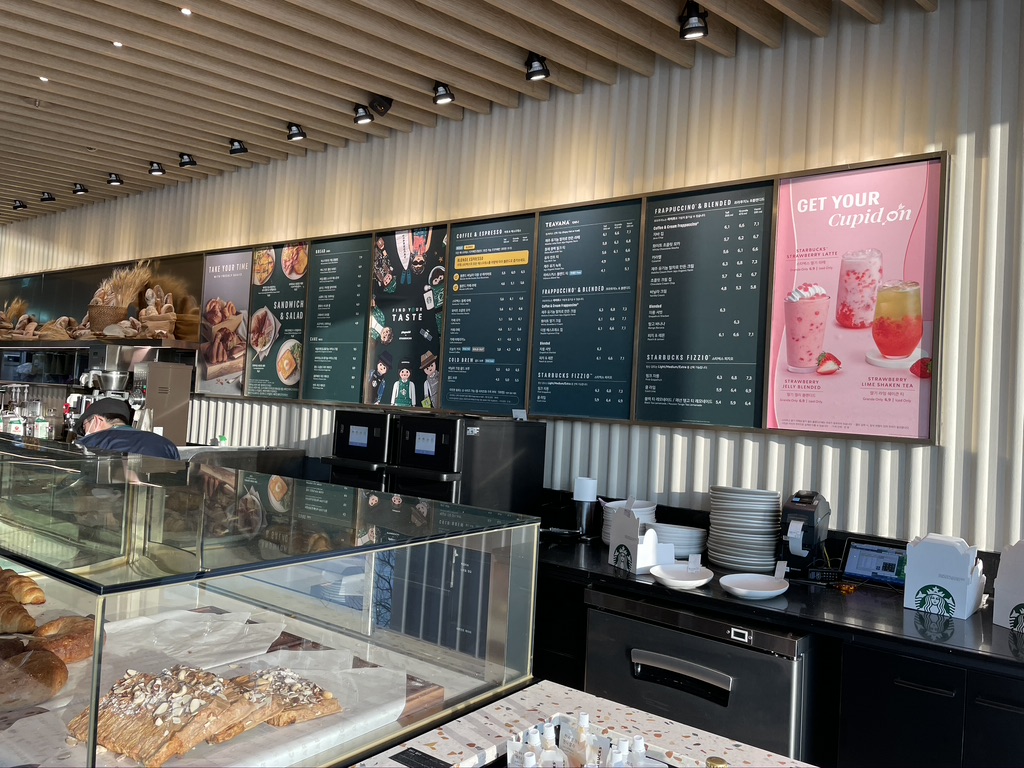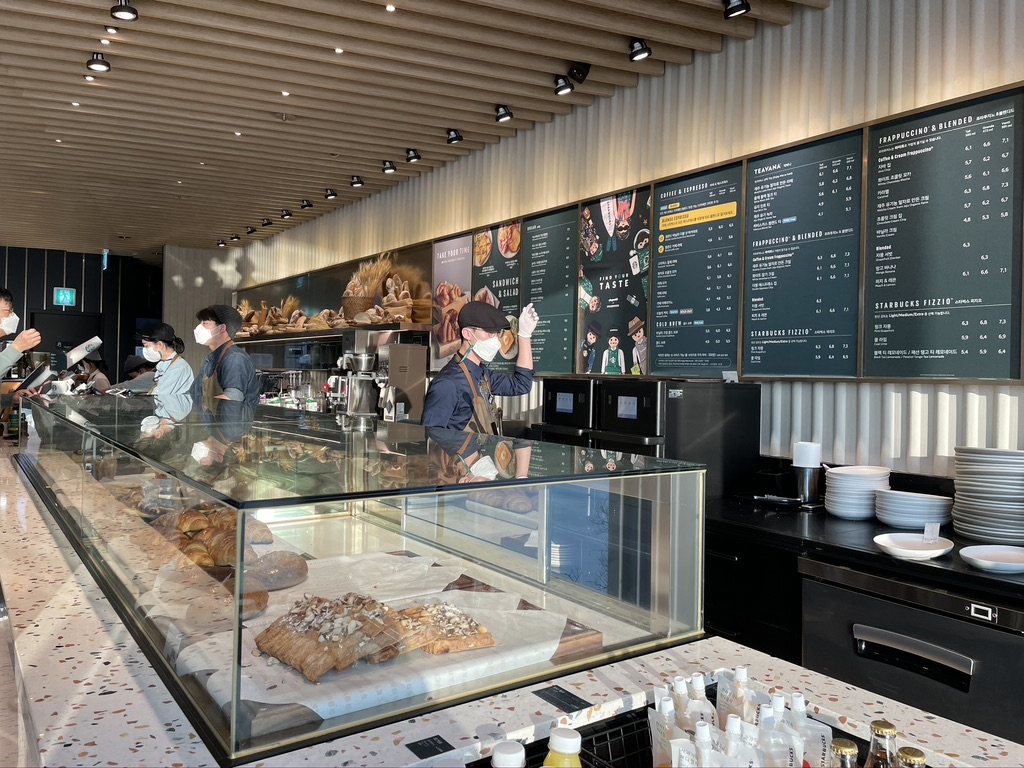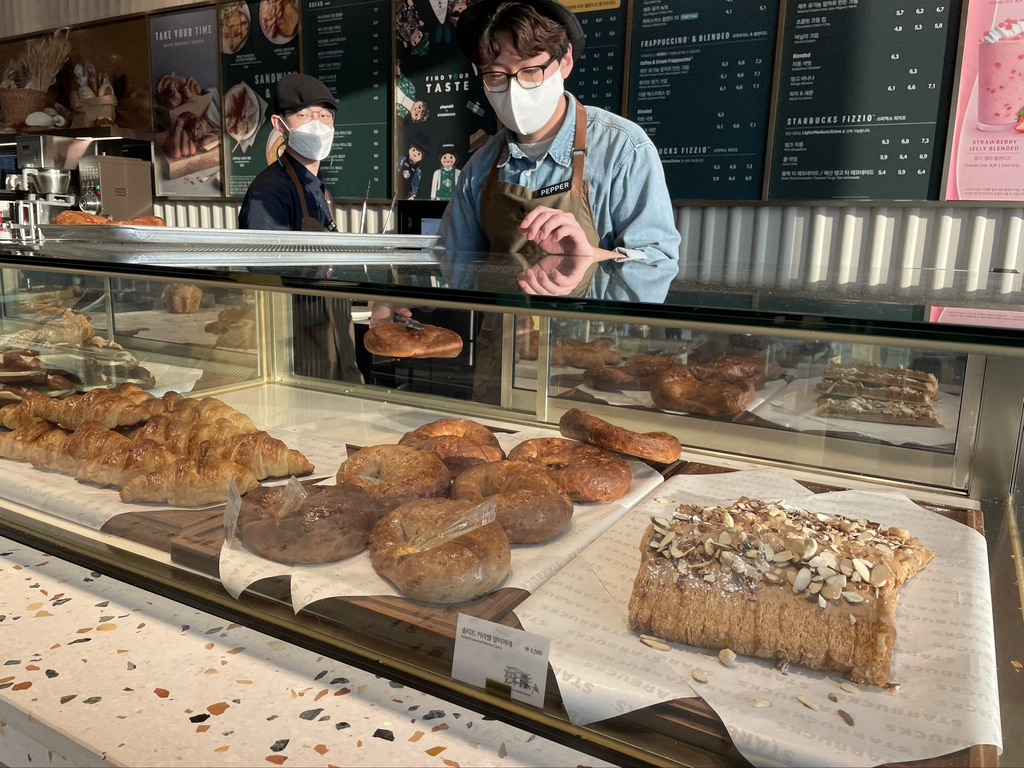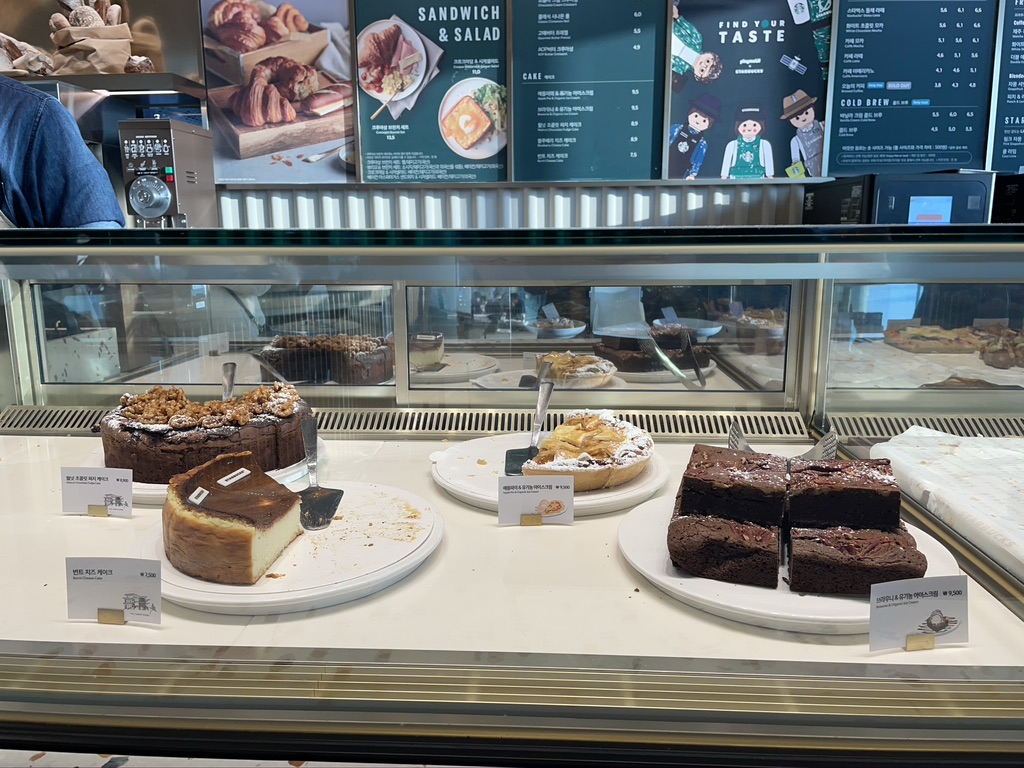 As Yangpyeong is one of the popular travel destinations in Korea, you may visit Yangpyeong and this largest Starbucks store in Korea as well. The Starbucks Yangpyeong is not very far from Yangsuri Dumulmeori (refer to our previous posting for details) so you may visit here when you travel Dumulmeori.
---
You may also like other Ella's Pick -
[TRAVEL: Tour sites, Travel info, Hotels] - Yangsuri Dumulmeori in Yangpyeong, KOREA
[FOOD: Restaurants, Korean dishes, Cafes] - Cafe Moani in Bundang, KOREA
[TRAVEL: Tour sites, Travel info, Hotels] - Hanwha Resort Seorak Sorano - A resort near Seorak Mountain
[TRAVEL: Tour sites, Travel info, Hotels] - Nodeul Island - An artificial island in Han River
[TRAVEL: Tour sites, Travel info, Hotels] - Traditional Local Markets in Korea
[TRAVEL: Tour sites, Travel info, Hotels] - Shinsegae Department Store in Korea