Cafe Knotted - Newly Opened in Jamsil last Thursday (September 17th)
"Cafe Knotted (카페 노티드 in Korean)" is a famous donut cafe in Korea. There are many stores of Cafe Knotted in Seoul such as in Cheongdam, Anguk, Jamsil, Hannam, Seorae and also in Galleria Department Store in Apgujeong. Cafe Knotted is also in Galleria Gwanggyo in Suwon.
Today, we are going to show you a new store of Cafe Knotted opened in Jamsil. It is located in Songridan-gil in Jamsil where you can find many cafeterias and restaurants.
As Cafe Knotted is already a famous donut brand in Korea, you should wait in a long line to buy donuts. Although Cafe Knotted in Jamsil opened last week, we had to wait for about 30 minutes to buy donuts.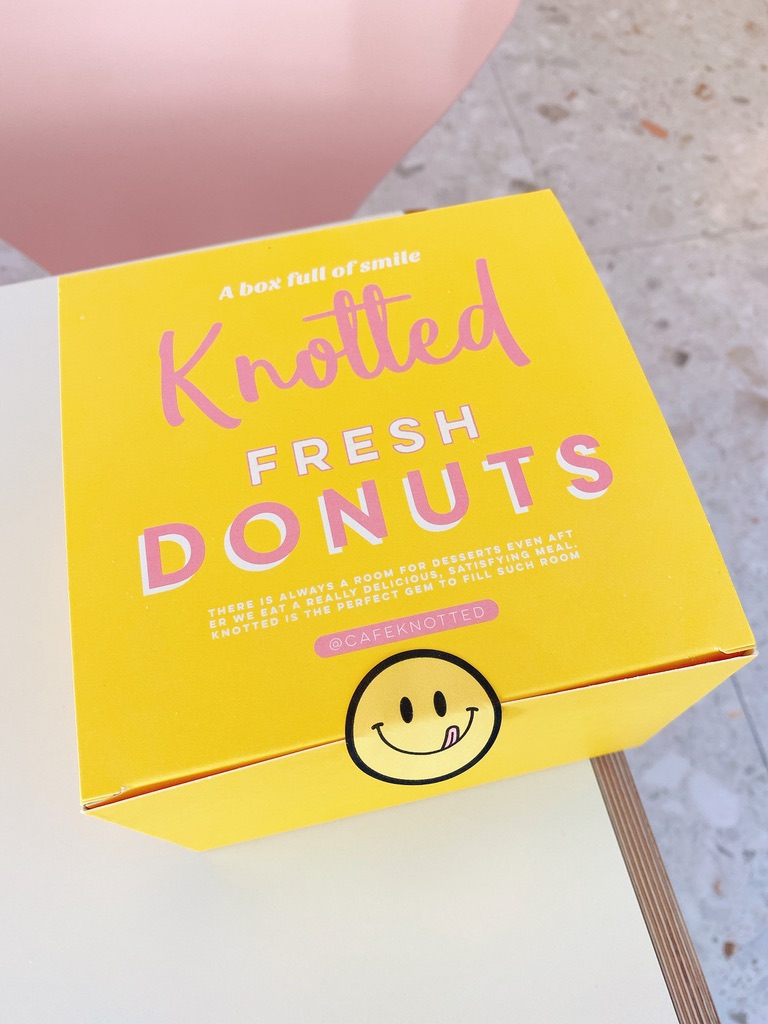 After waiting in a long line and get into a cafe, you can find a various kinds of yummy donuts. You can find not only donuts but also some cakes and other kinds of bread such as croffle, baguette, scone and bun.
However, most people buy donuts as Cafe Knotted is famous for donuts.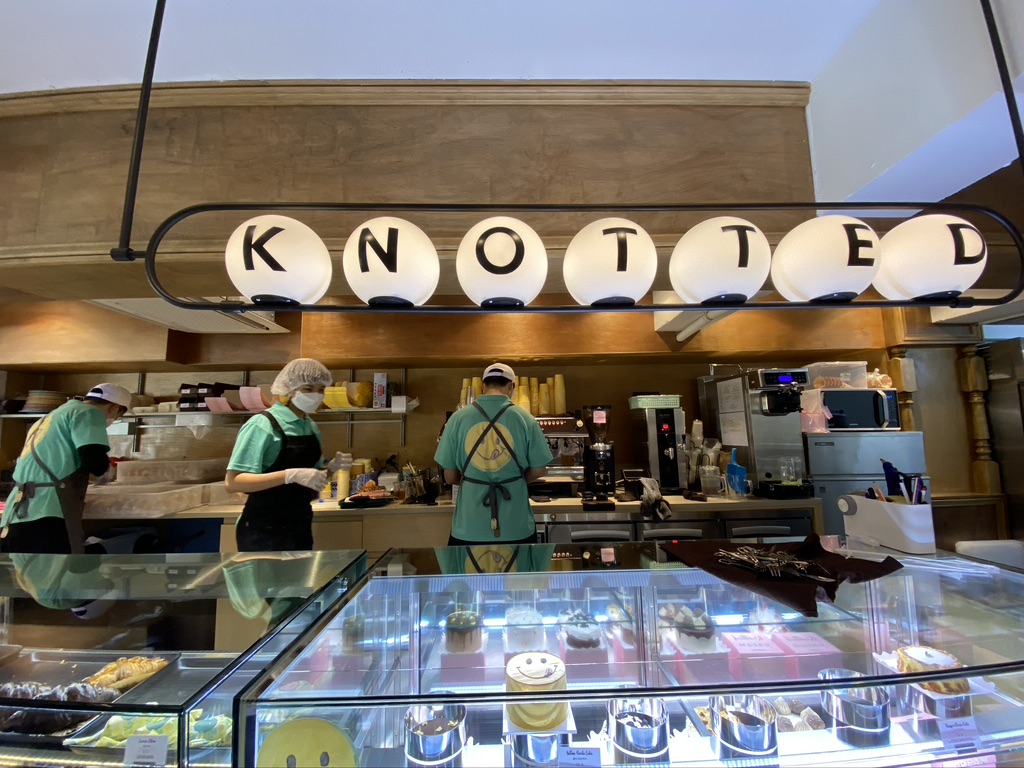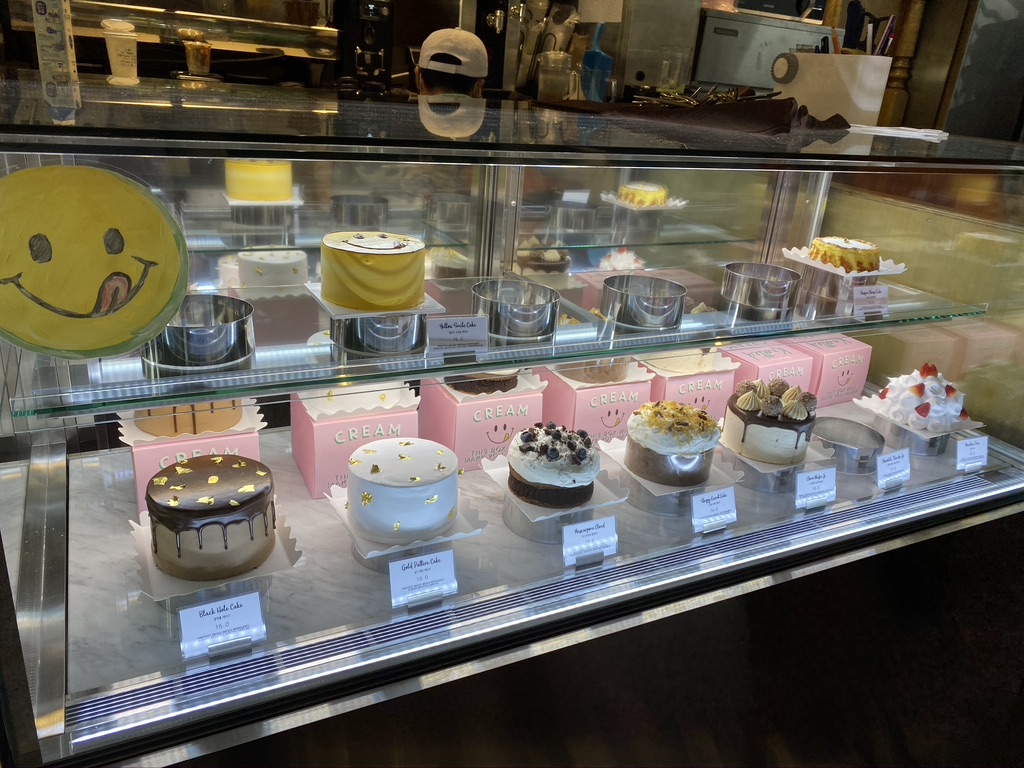 There are various kinds of donuts - Milk Cream, Vanilla, Choco Pudding, Earlgrey, Rasberry, Kaya Butter, Lemon Sugar and Nuttella Donuts. The price of these donuts are from 3,000 - 3,500 KRW.
There are also coffee, non-coffee, tea, ice cream, juice and ade menus so you can also buy some drinks with your favorite donuts here.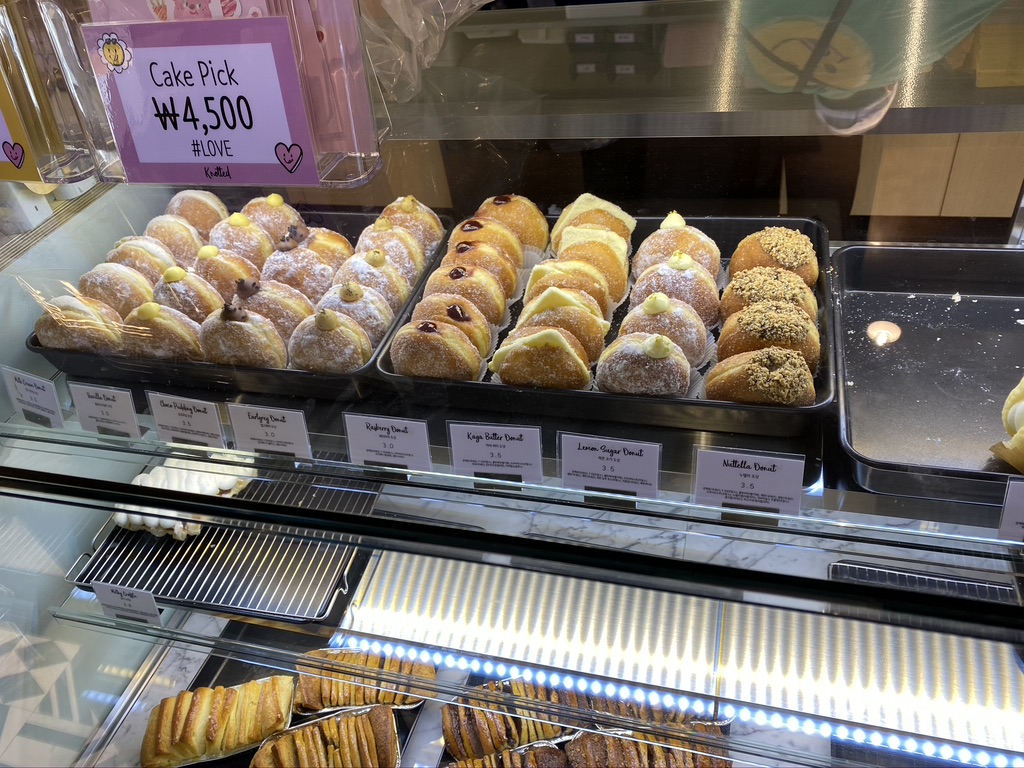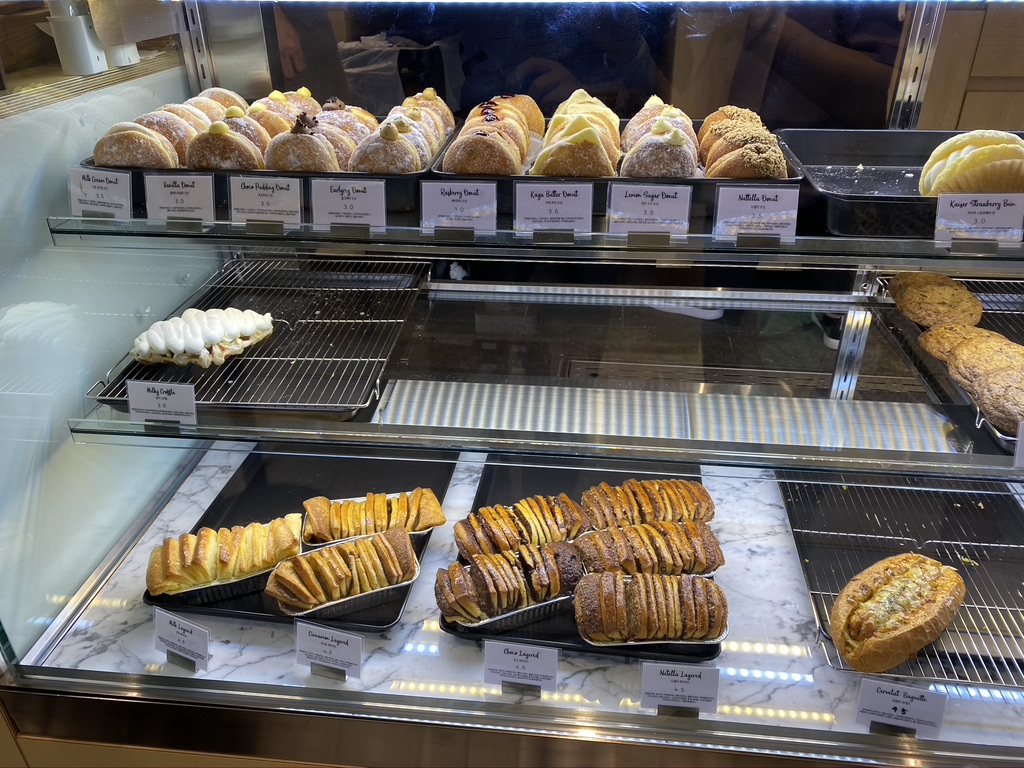 You can find some seats in cafeteria but you cannot find many people seated due to the situation of Coronavirus. Most of the people buy donuts and take them home.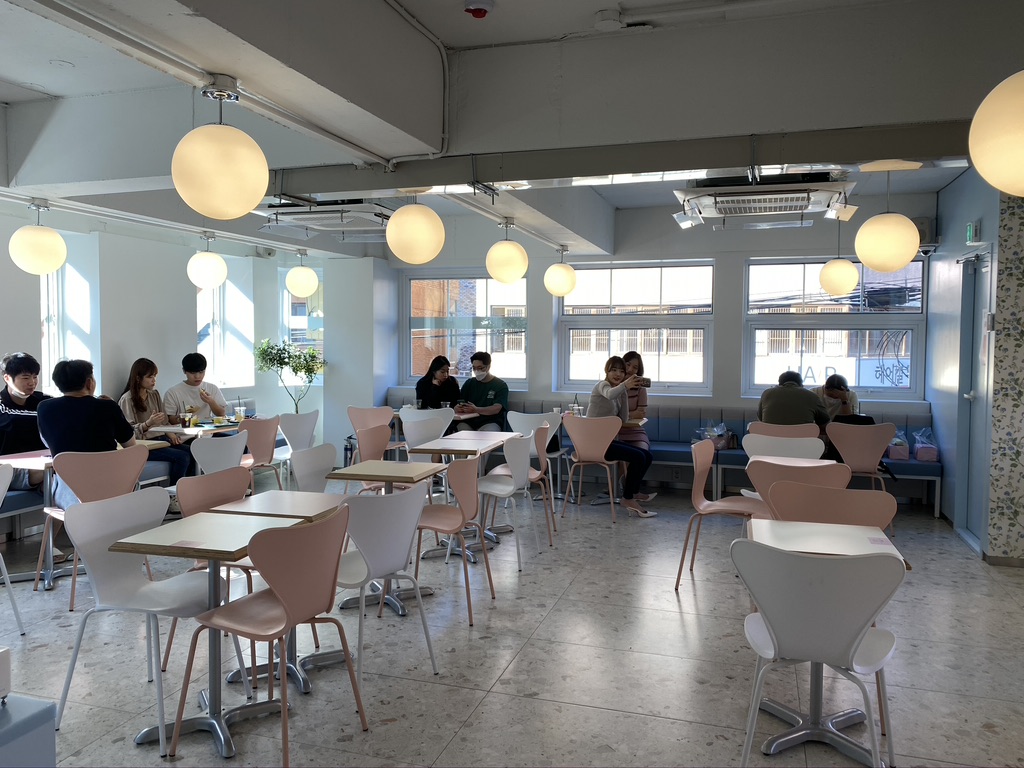 If you choose 5~6 donuts, you can get donuts inside this cute yellow box. If you buy 3~4 donuts, you may get them in a pink box. You can also buy just 1~2 donuts and you will get them in a cute cup.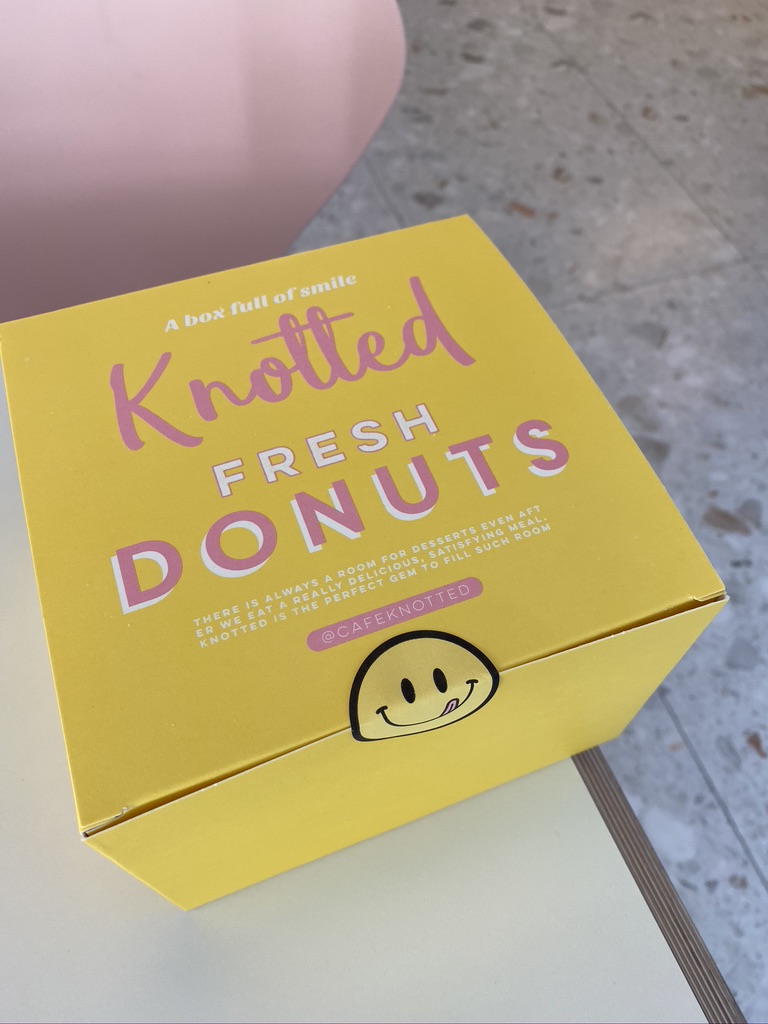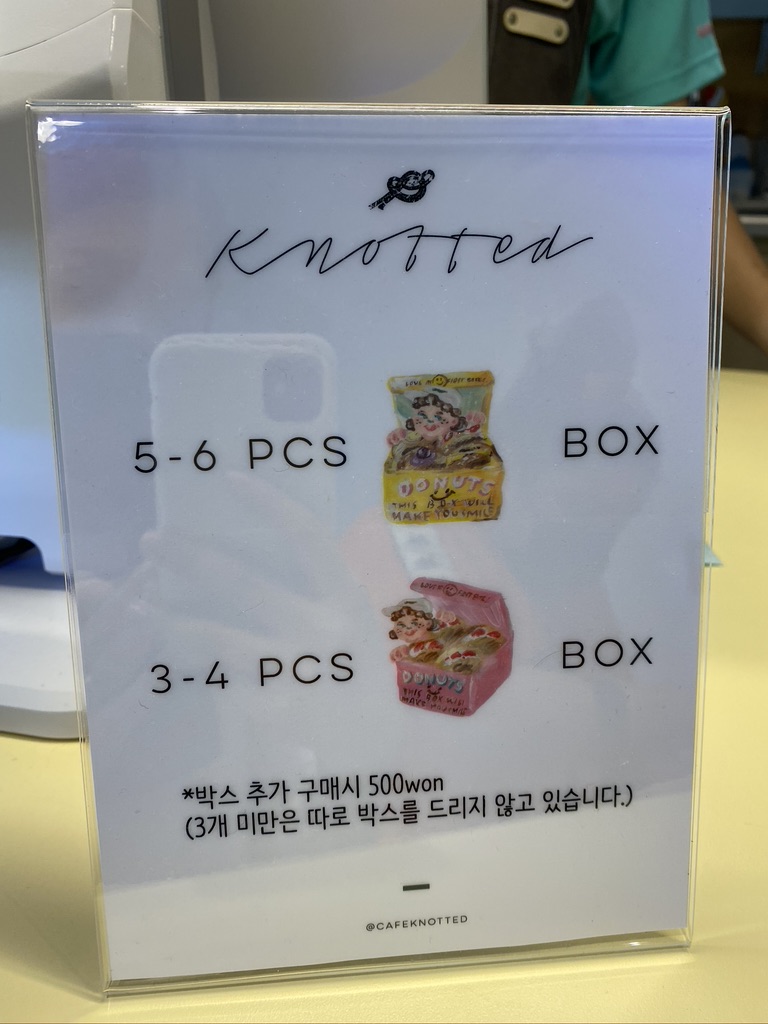 Donuts that you can see in the photo below are Milk Cream, Nuttella, Vanilla, Kaya Butter, Rasberry and Choco Pudding donuts.
The most popular donut in Cafe Knotted is a "Milk Cream Donut (우유 생크림 도넛 in Korean)" so you should try this for sure.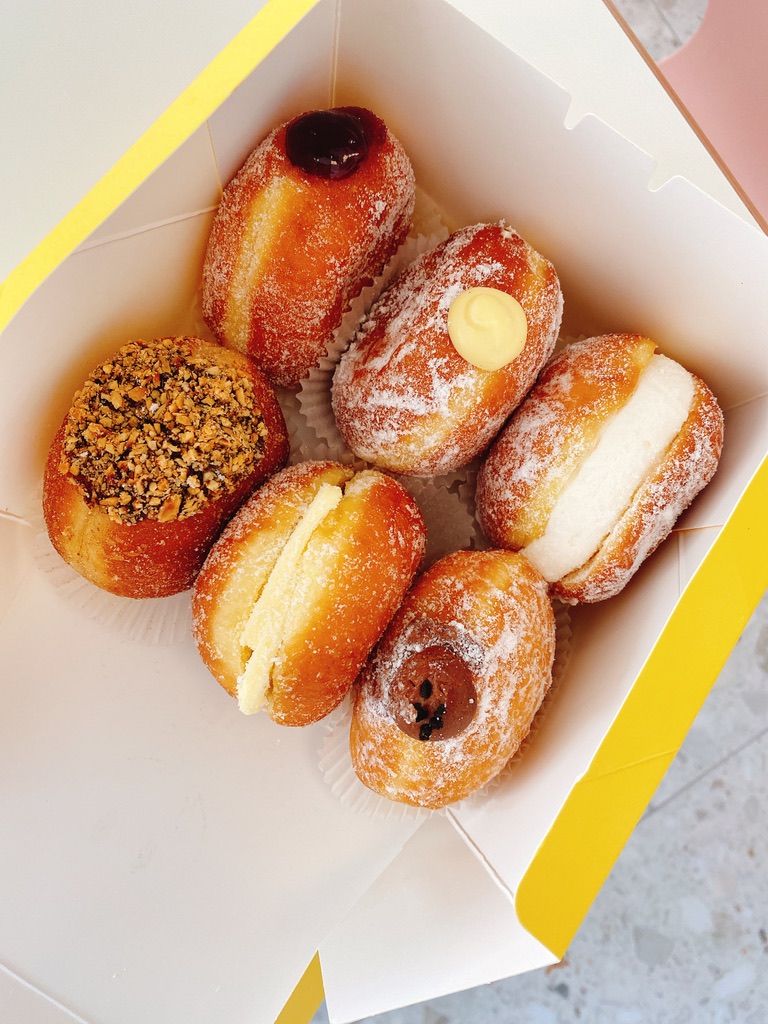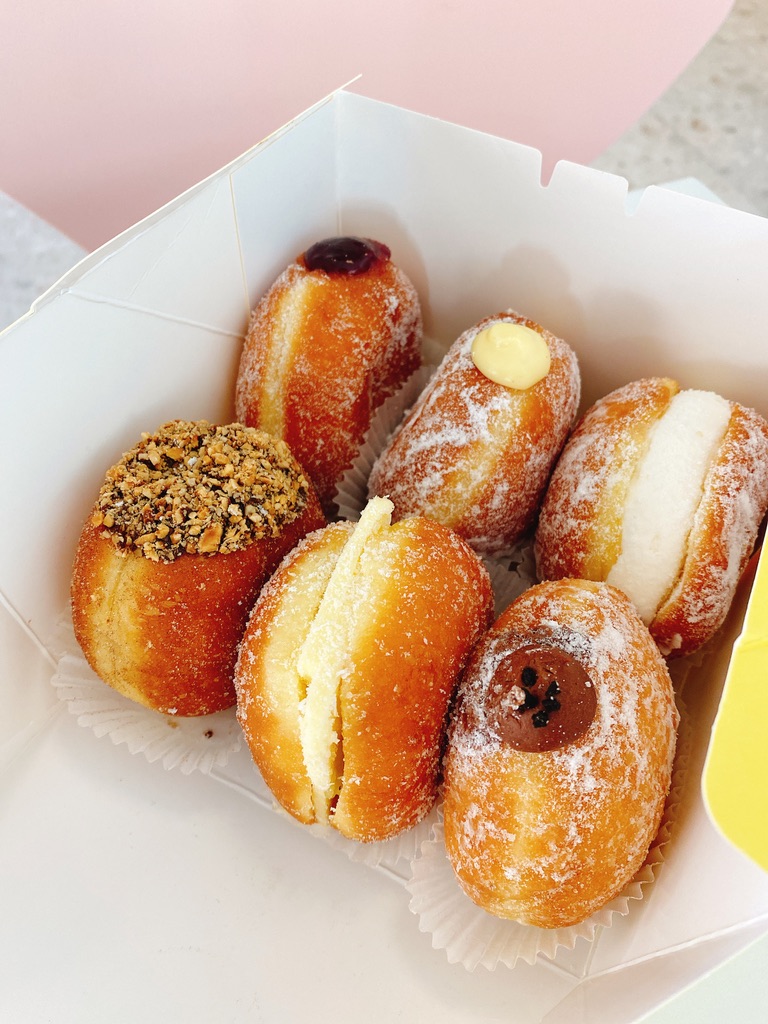 There is an area for washing hands and a place where you can find a wet tissue, napkins, water and adorable smile stickers.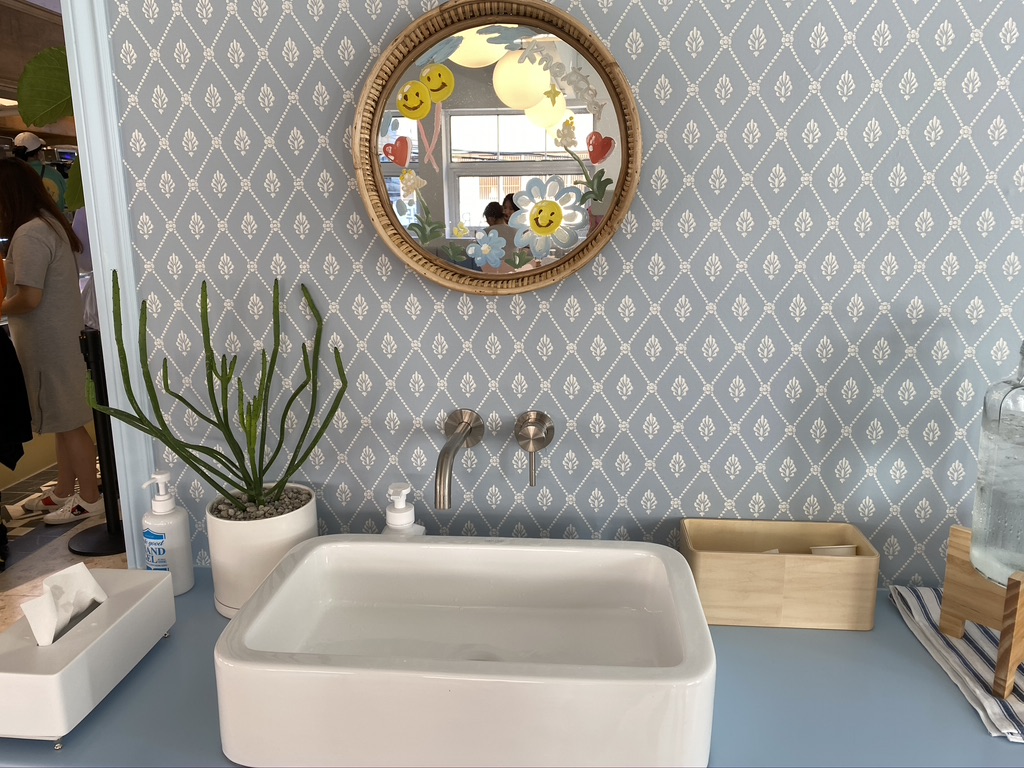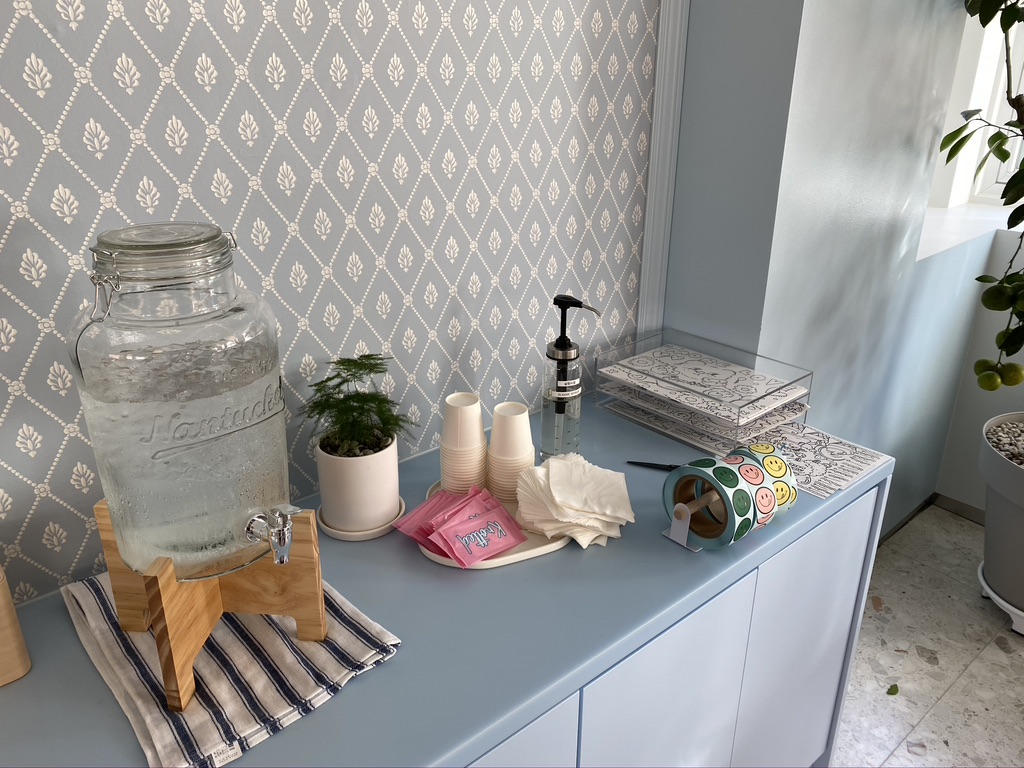 You can also buy these cute smile balloons which can be a souvenir for you. These balloons are 2,500 KRW.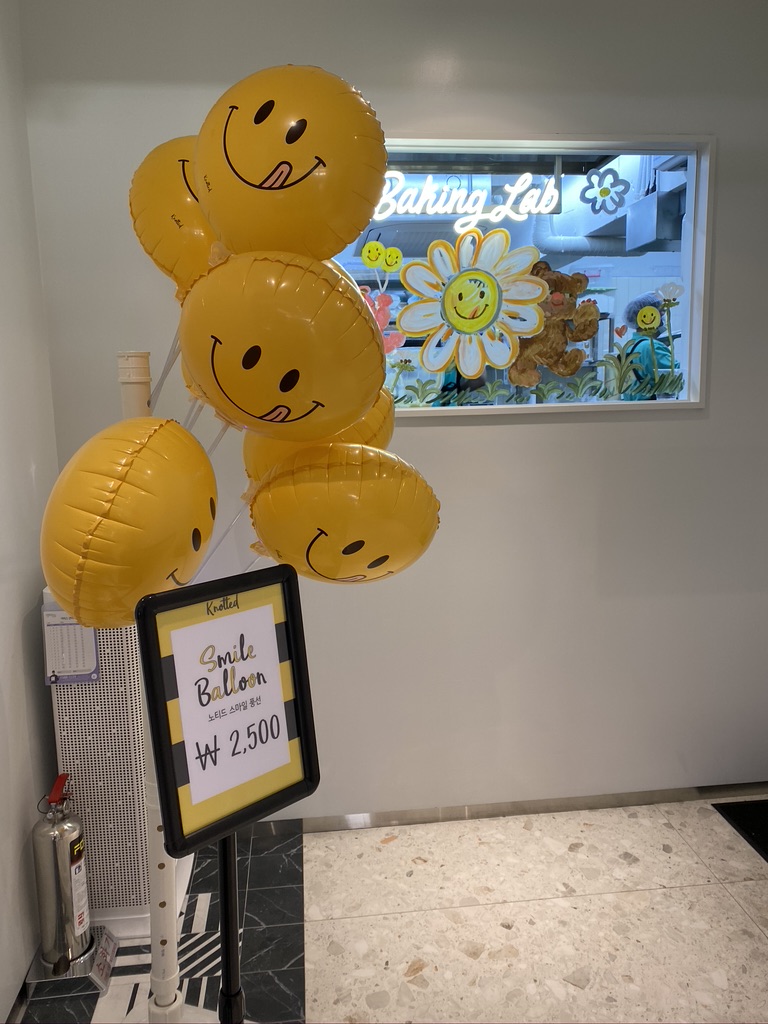 As Cafe Knotted is one of the well-known cafeterias for donuts in Seoul, you may visit here to enjoy yummy donuts. As we mentioned before, you can find several Cafe Knotted stores in Seoul so we recommend you to visit one and try an unique taste of each donut.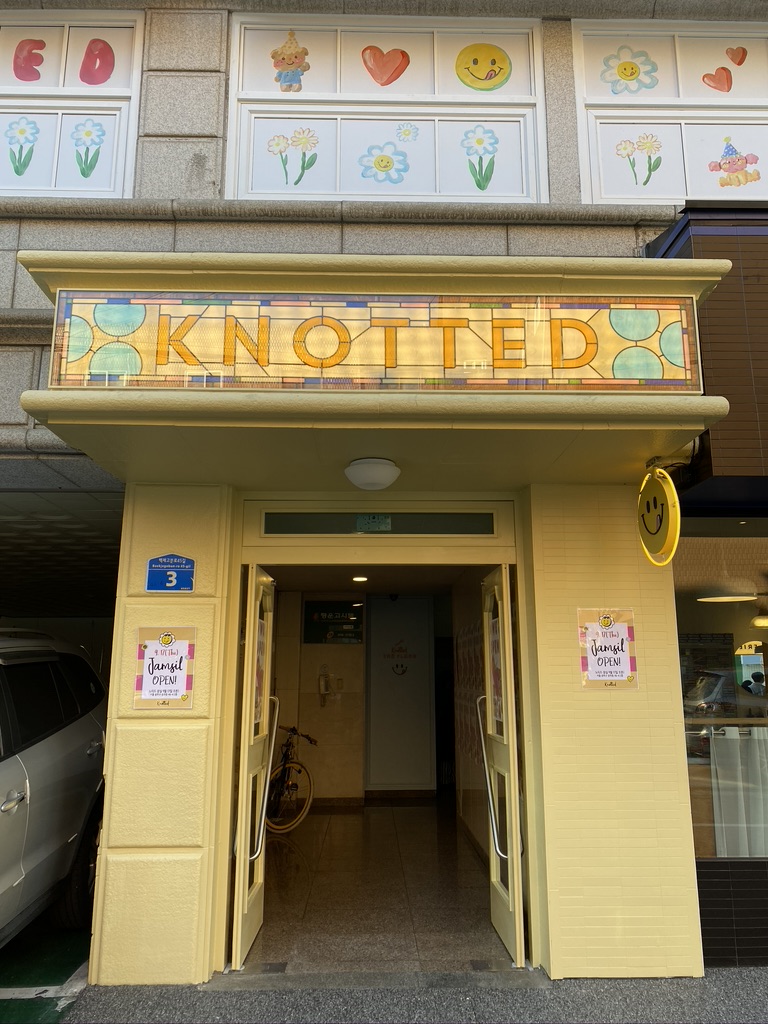 ---
You may also like other Ella's Pick -
[FOOD: Restaurants, Korean dishes, Cafes] - Famous Chicken Brands (Franchise) in Korea
[FOOD: Restaurants, Korean dishes, Cafes] - Negi Sukiyaki at Andaz Hotel in Gangnam, Korea
[TRAVEL: Tour sites, Travel info, Hotels] - Olympic Park Seoul - A Large Park in Sonpa-gu, Seoul KOREA
[FOOD: Restaurants, Korean dishes, Cafes] - Myungrang Hot dog - Unique Korean-style hot dogs