Starfield - A grand shopping mall under the Shinsegae Group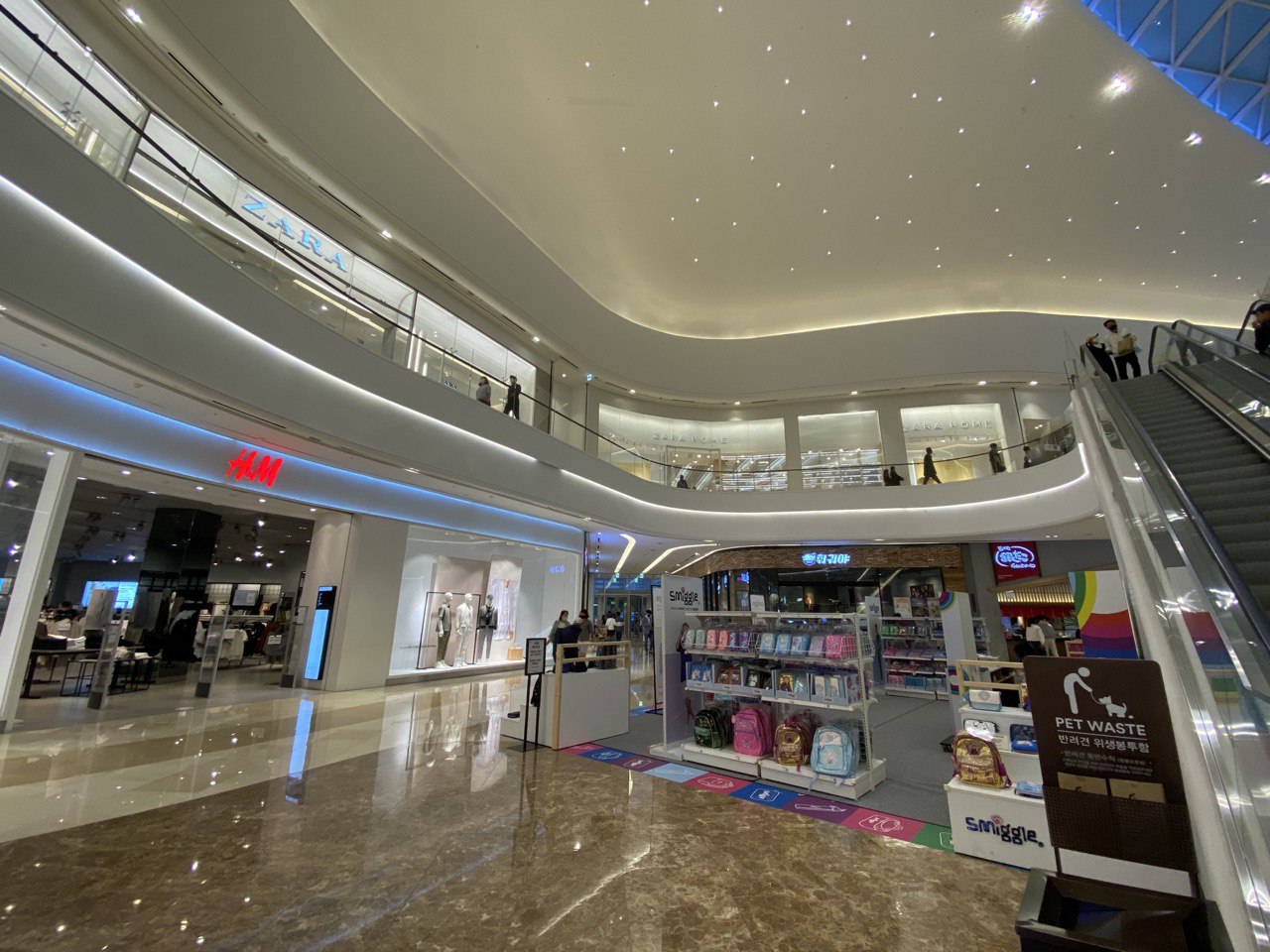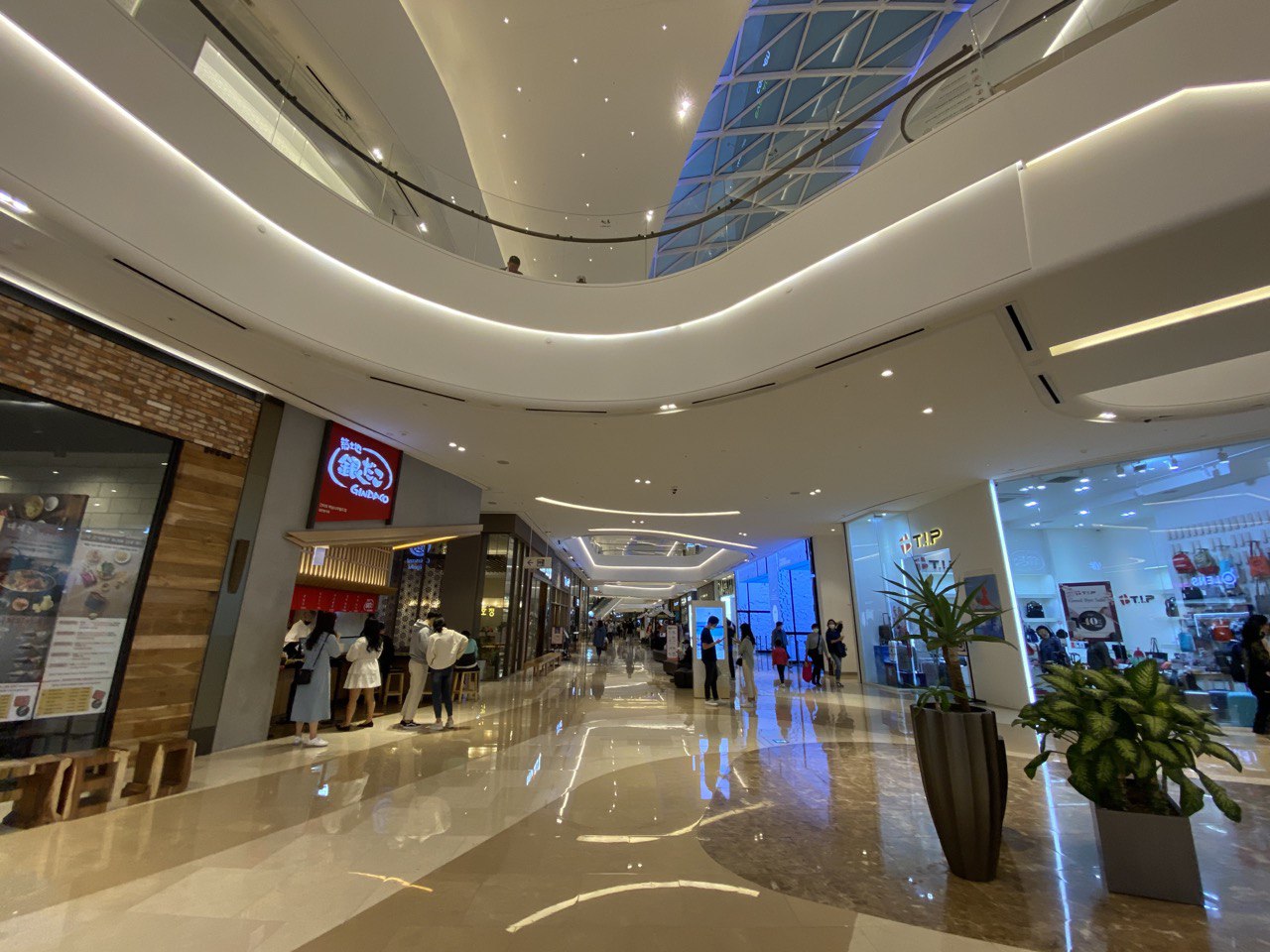 Starfield (스타필드 in Korean) is a multi-complex shopping mall under Shinsegae Group in Korea. Starfield is located in Hanam, Goyang and Coex mall. Starfield City is a lifestyle mall located in Wirye, Bucheon and Myeongji.
The photos in this posting are "Starfield Hanam". Starfield Hanam is a great place for shopping, leisure and healing so it is called "Shopping Theme Park". As there are various stores for shopping, restaurants for special food, places for leisure and spaces to relax, many people visit Starfield Hanam as "One-day trip" with their family or friends.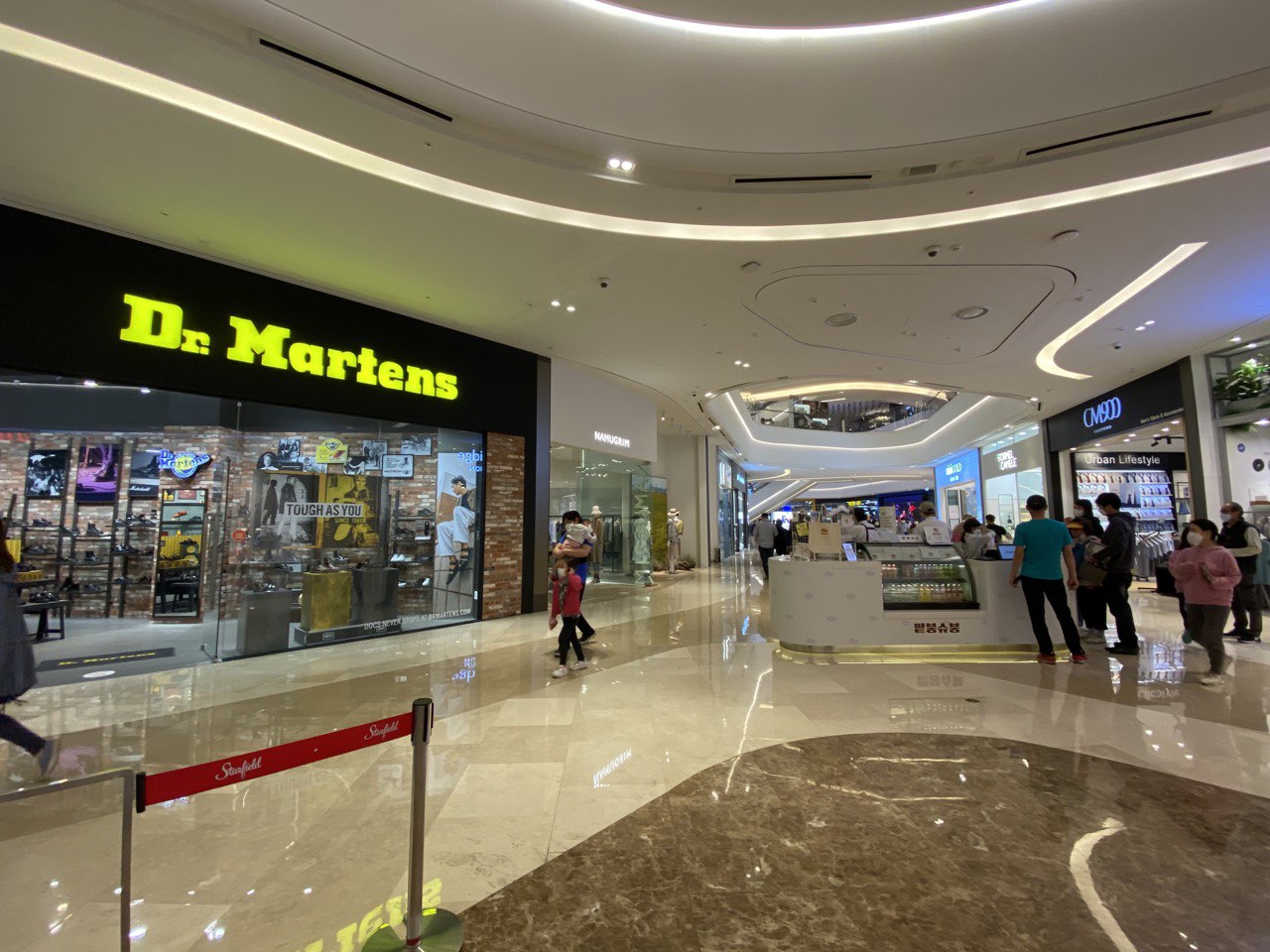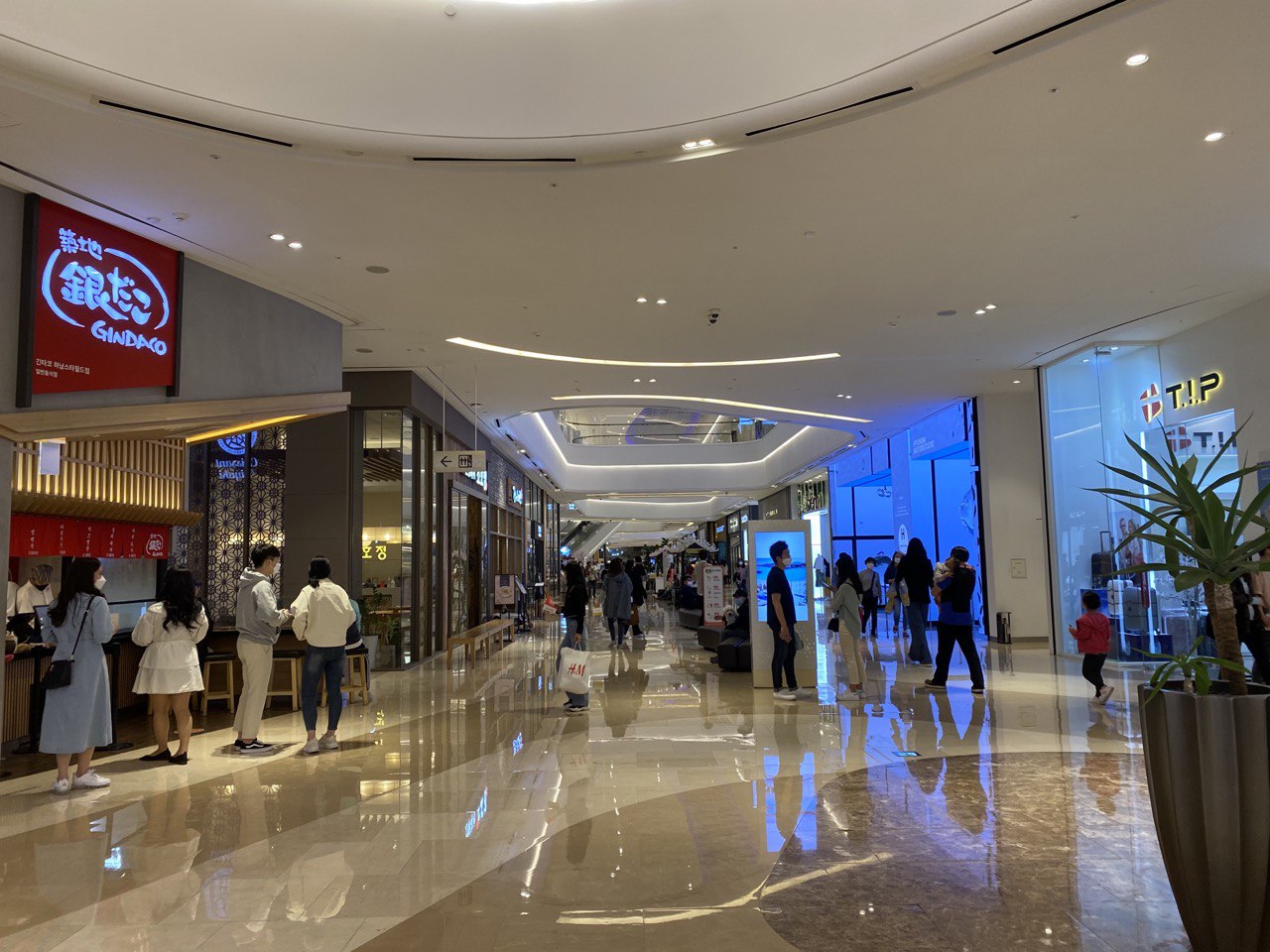 It takes about 30 minutes from Gangnam by car and provides a wide parking spaces as 6,200 cars are allowed for parking.
There are fashion/apparel, beauty, lifestyle and home furnishing stores in the shopping mall. Also, there are Shinsegae department store, E-mart Traders, PK Market, Electro Mart, Toy Kingdom and Mollys Petshop in Starfield Hanam.
There are lots of luxurious brands such as Louis Vuitton, Gucci, Prada, Golden Goose and others on the second floor of the shopping mall. There are also space for cars such as BMW and Mini, Genesis and Hyundai Motors in Starfield Hanam.
For people who visit Starfield for leisure and entertainment, there are Aquafield which is a water amusement park and hot spa, Sportsmaster which is a sports theme park for activities such as climbing and basketball, Megabox for movies, Playtime which is a play ground for kids and YP Books which is a space to find and buy books.
There are a lot of restuarants and cafeterias as well. Gourmet Street is on the first floor and you can find the restaurants and cafeterias both inside and outside the shopping mall. There are Napoleon Bakery, Starbucks, Patgodang, Gongcha, Vecchia e Nuovo, Pyeong-yang Meon Ok, Kyoto Katsugyu, Sohojung, On the Border, Devils Door, Mijin and so on.
Eatopia which is a food court is located on the third floor. There are various kinds of cuisine, restaurants and cafeteria at Eatopia as well. There are Little Saigon, All That Meat, Lee's Roll, Gatten Express, Yukkal, Cheungkee Myeonga, Paul Bassett, The Alley and so on.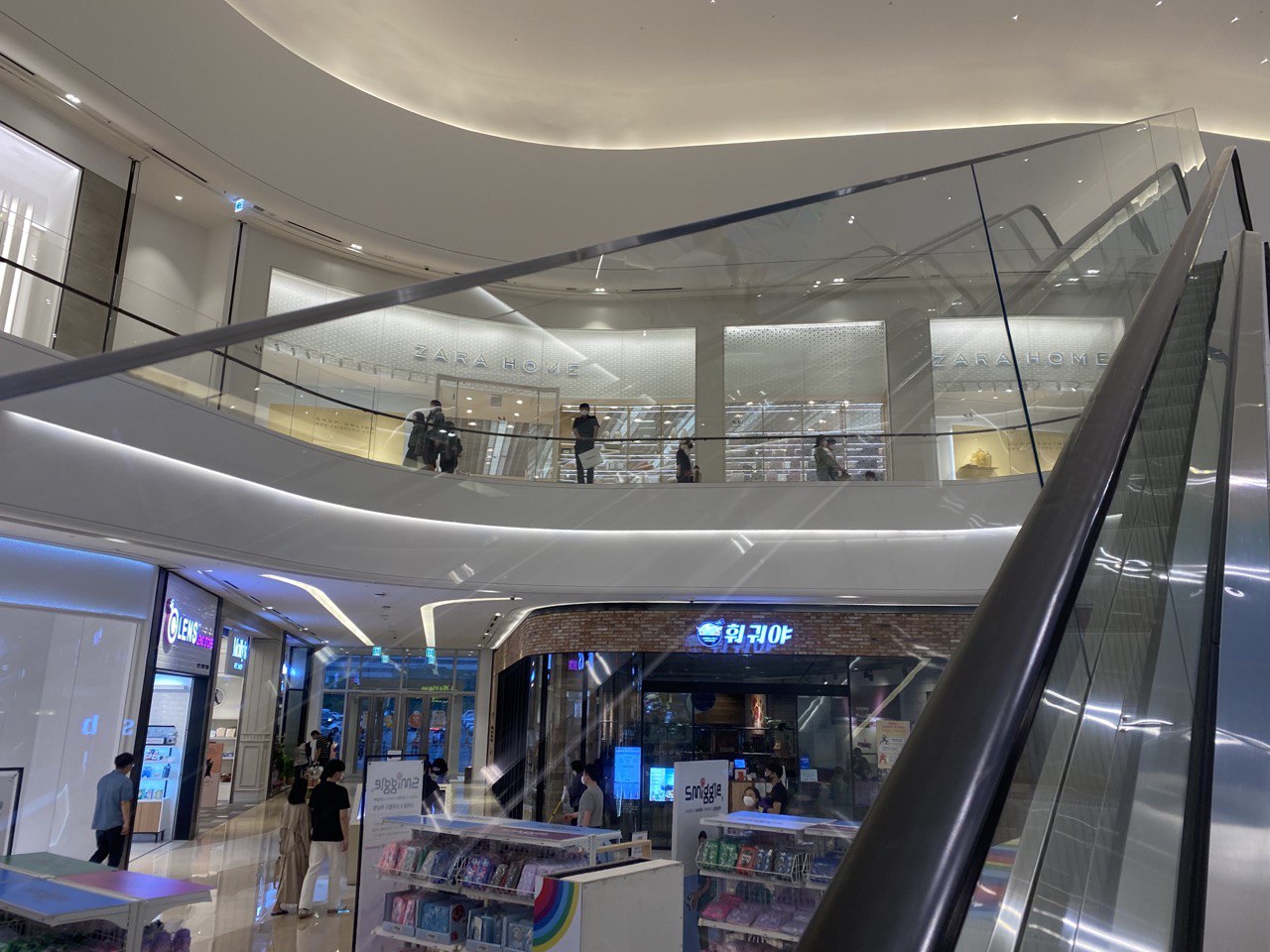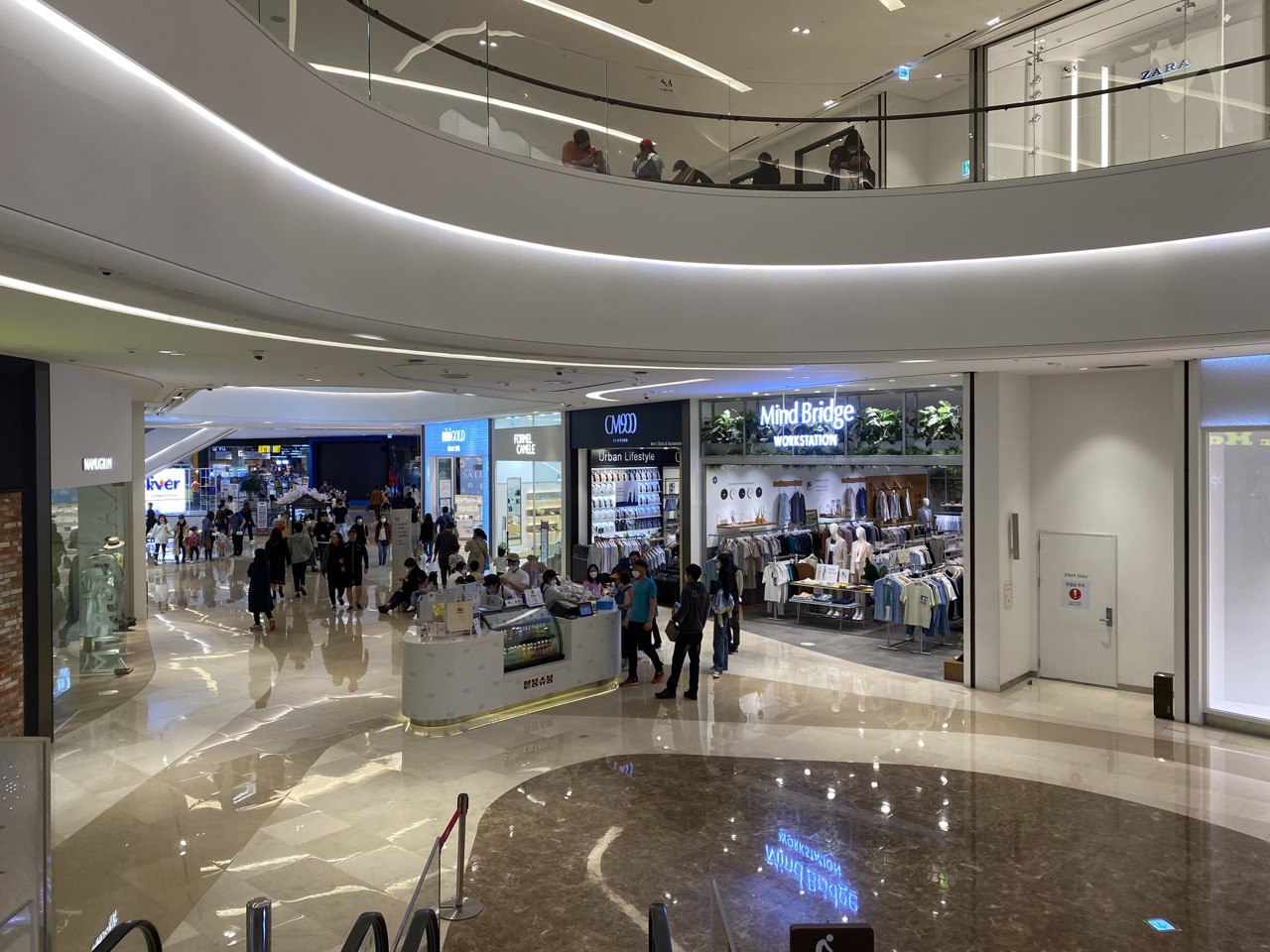 You can also visit Starfield Hanam with your pets (dogs or cats) as pets are allowed in this shopping mall. As explained above, there are various kinds of shops and places to enjoy in this shopping mall. This is a great place to spend your time while you are traveling in Korea.
[TRAVEL: Tour sites, Travel info, Hotels] - Gourmet 494 in Nine One Hannam - Galleria Lifestyle Shopping Mall
[TRAVEL: Tour sites, Travel info, Hotels] - Samyang Daegwallyeong Farm in Pyeongchang, Gangwon-do - Sheep and Cow Experience
[TRAVEL: Tour sites, Travel info, Hotels] - Ongojae - Pizza and pasta restaurant at traditional Korean-style house in Paldang Namyangju