Chungchosoo Mulhoe (Spicy Raw Fish Soup) in Sokcho, Gangwondo, KOREA
We have introduced some beaches and cafeterias in Gangwondo on our previous postings (You can refer to our link below for previous postings). Today, we are going to show you one of the famous dishes in Sokcho, Gangwondo, Korea.
---
It is "Mulhoe (물회 in Korean)". Mulhoe is a cold and spicy raw fish soup served with a side of cold noodles and is one of the local Sokcho specialty dishes.
As mentioned, Mulhoe is a famous local food in Sokcho so there are many Mulhoe restaurants and today we are going to show you one of them. It is "Chungchosoo Mulhoe (청초수물회 in Korean)" where you can enjoy the best Mulhoe in Sokcho.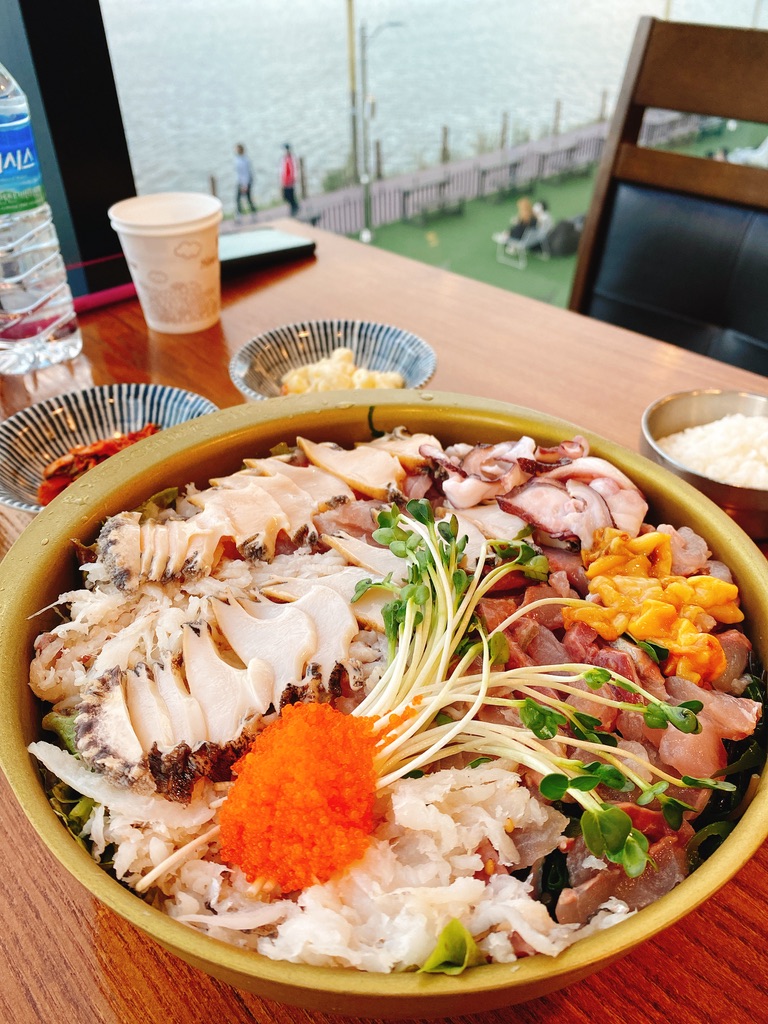 At Chungchosoo Mulhoe, you can find menus of Haejeon Mulhoe for 2 persons and 1 person. Also you can find other menus of Seonggeal Bibimbap, General Mulhoe, Seob Guk and Ojingeo Sundae.
As the signature menu here is Mulhoe, most of the people who visit Chungchosoo Mulhoe order Haejeon Mulhoe.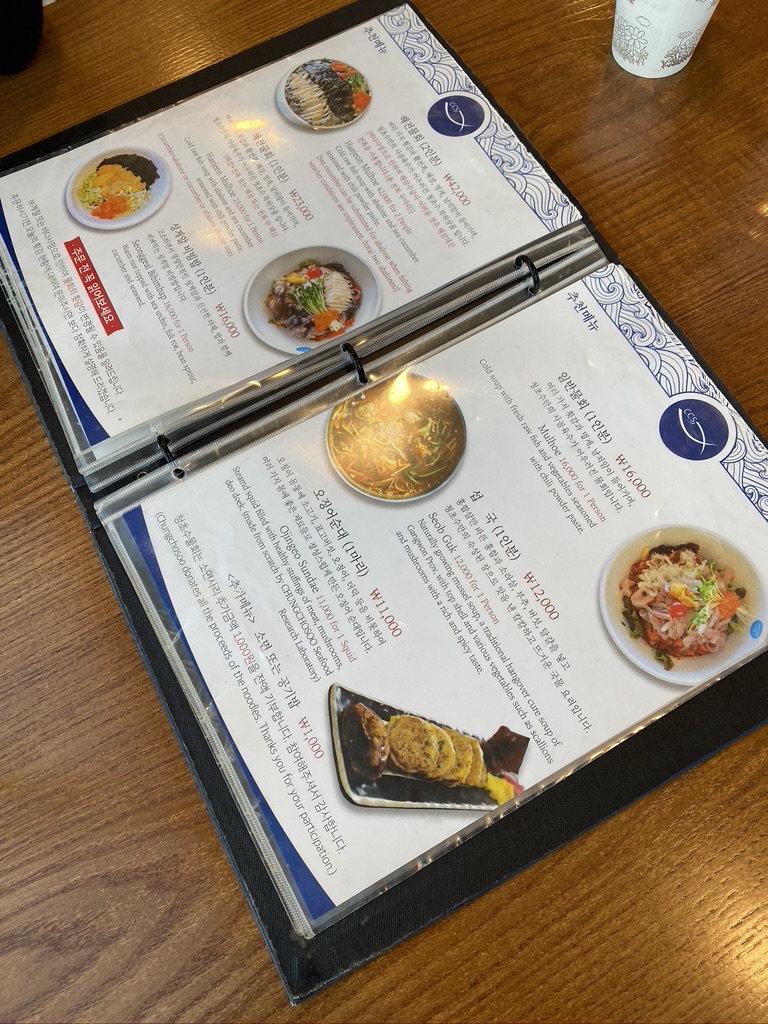 You can enjoy very fresh raw seafood, chewy noodles and vegetables such as lettuce, cabbage and seaweed. It is served with cold soup and gochujang (Korean red chilli paste) so it is a great meal during summer time.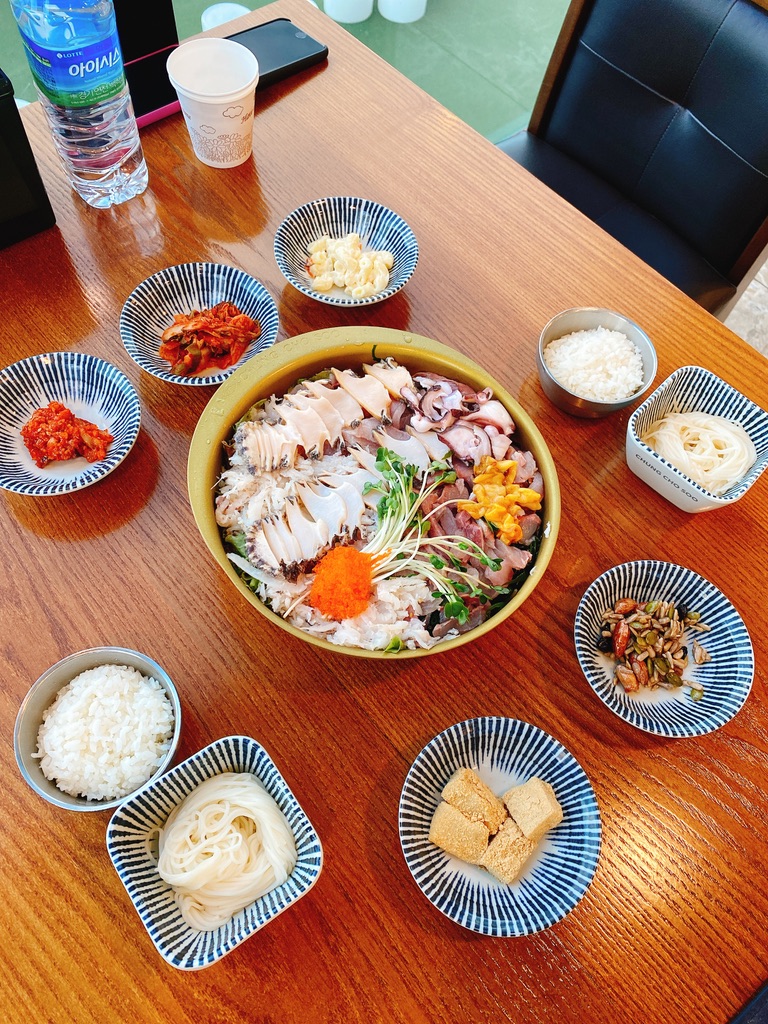 We strongly recommend you to visit Chungchosoo Mulhoe in Sokcho as the high quality of Mulhoe is served to visitors. Moreover, you can enjoy a beautiful and breathtaking beach view while eating Mulhoe.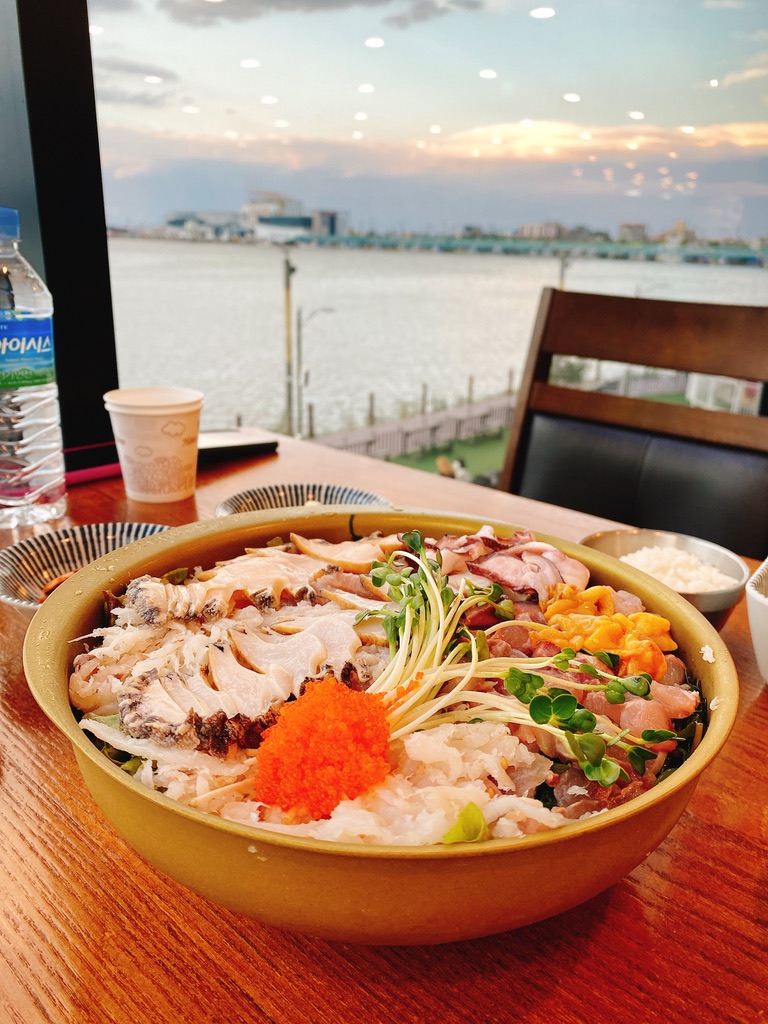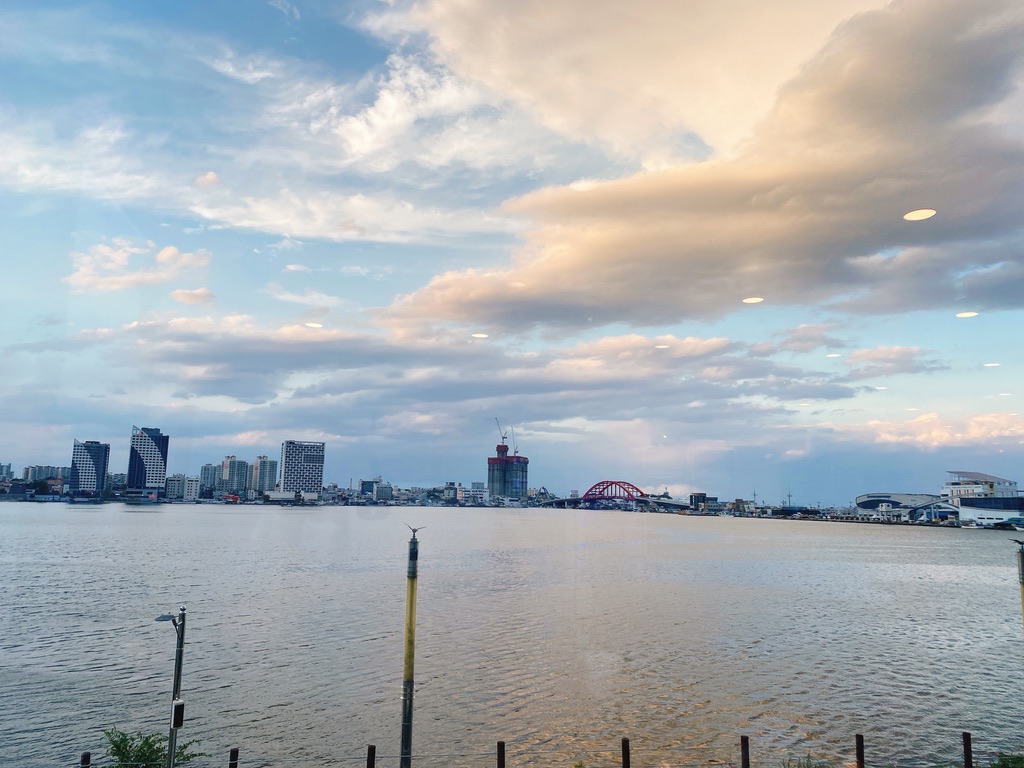 ---
You may also like other Ella's Pick -
[TRAVEL: Tour sites, Travel info, Hotels] - Gangmun beach - A beautiful beach in Gangneung, Gangwondo, KOREA
[FOOD: Restaurants, Korean dishes, Cafes] - Soon Tofu Gelato - Experience a special gelato in Gangneung, KOREA
[FOOD: Restaurants, Korean dishes, Cafes] - Cafe Pharmasea in Yangyang Gangwondo, Korea - Handmade Burgers and Tacos
[TRAVEL: Tour sites, Travel info, Hotels] - Surfyy Beach in Yangyang Gangwondo, Korea
[FOOD: Restaurants, Korean dishes, Cafes] - Terarosa Coffee - A great place for you to enjoy coffee in Gangneung