Bakery Theater: A place to enjoy wonderful Northern Han river view with a cup of coffee and healthy bread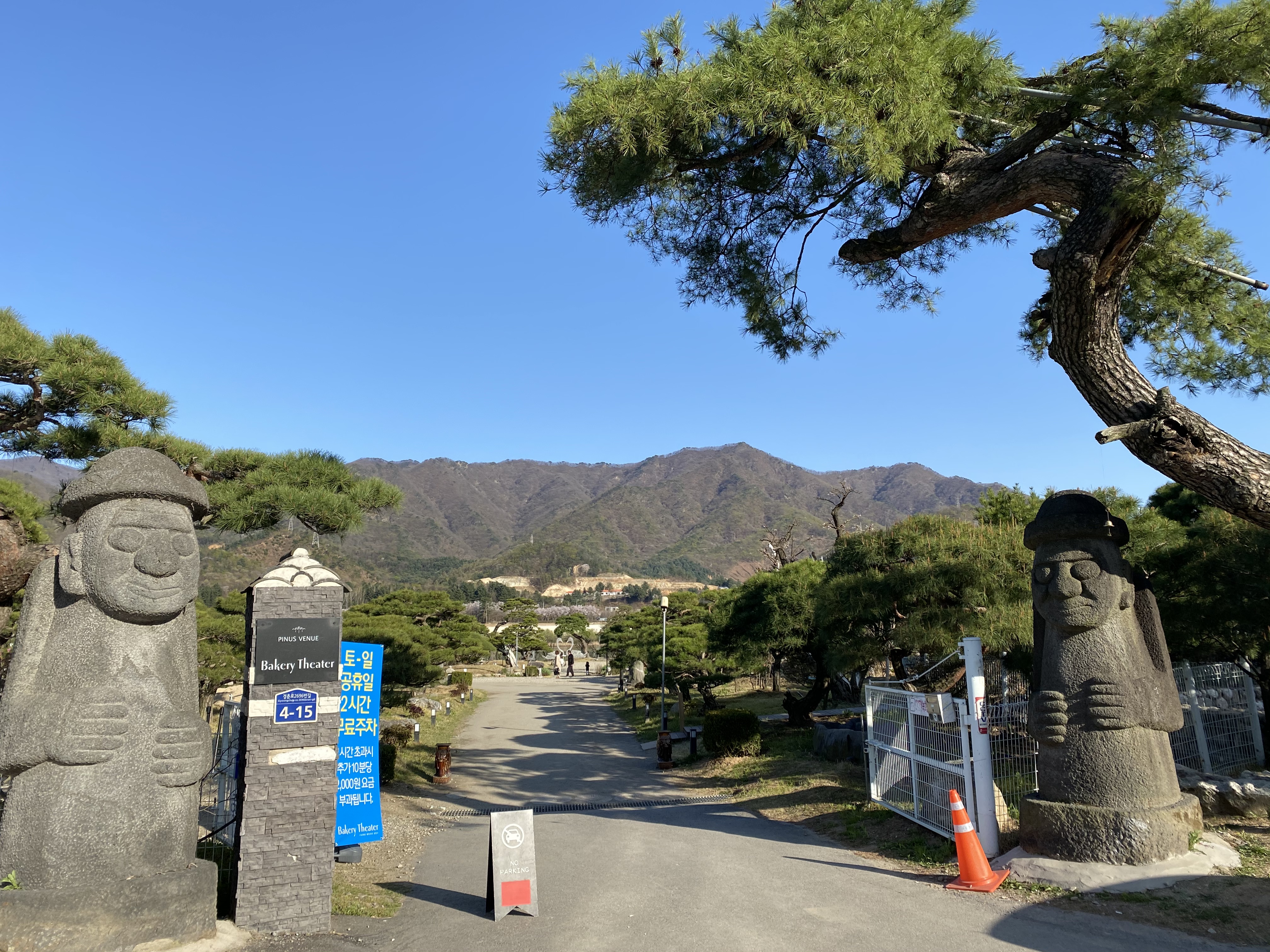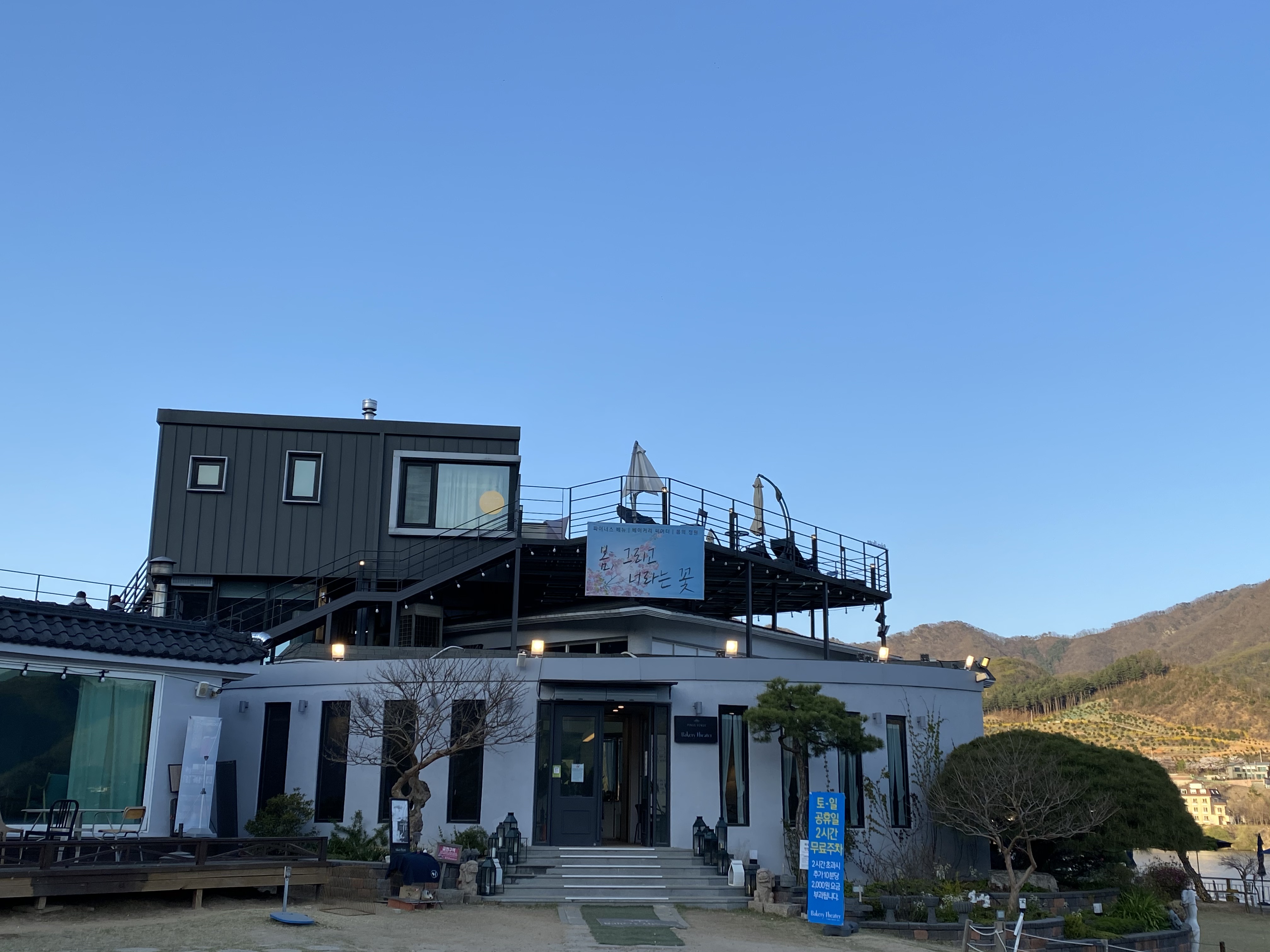 I have shown you a nice cafe and restaurant in Namyangju and here is another awesome bakery cafe in Namyangju. The name of cafeteria is "Bakery Theater (베이커리 씨어터 in Korean)".
You can enjoy a beautiful Northern Han river view both inside and outside the cafeteria. Inside the cafeteria, you can enjoy a nice view as there is a large window so if you feel a bit freezing or too hot outside you can stay inside the cafe and enjoy the view with a cup of coffee and bread. Also, there is a large garden outside the cafeteria so you can enjoy a nice Northern Han river view with its breeze.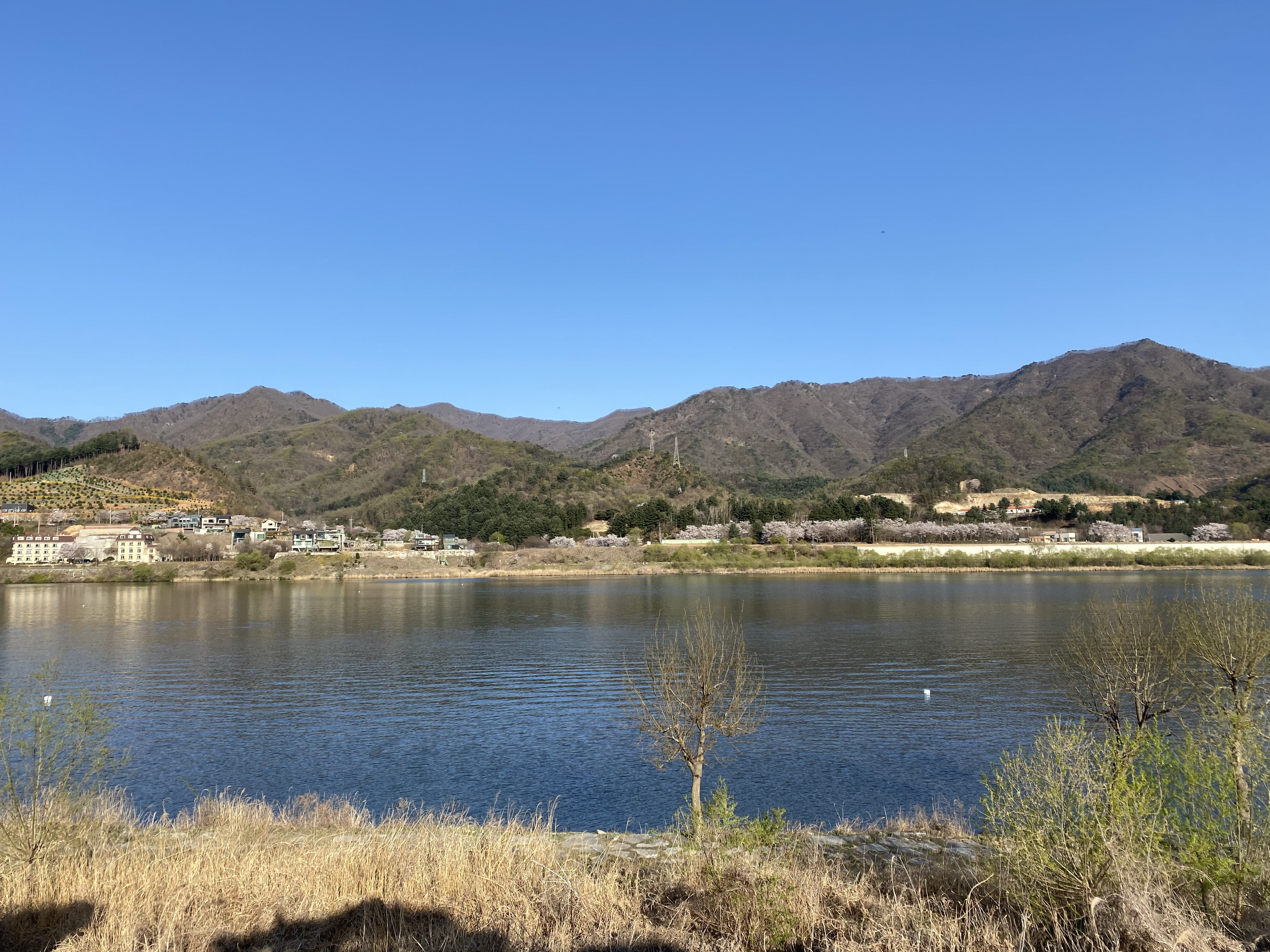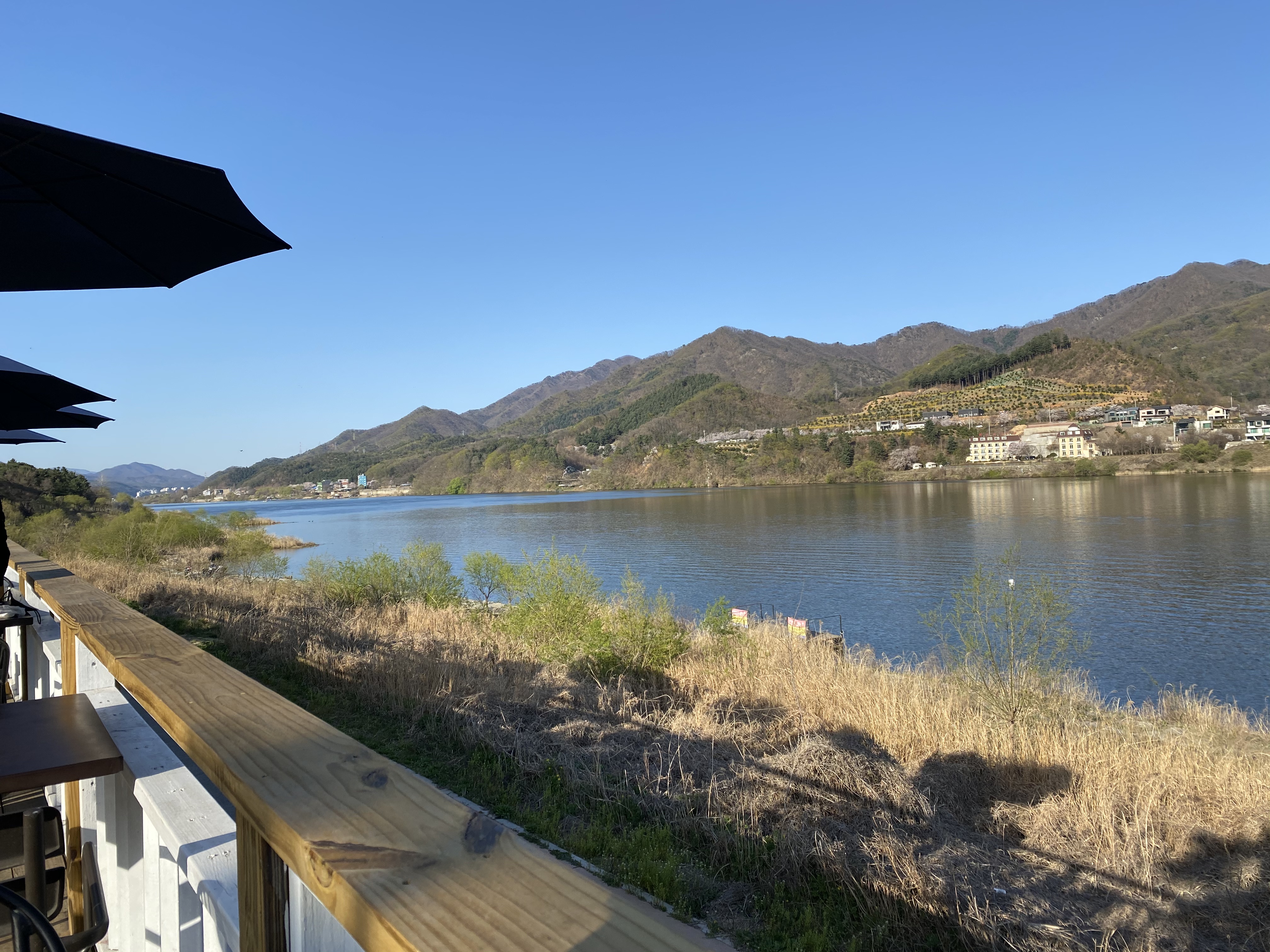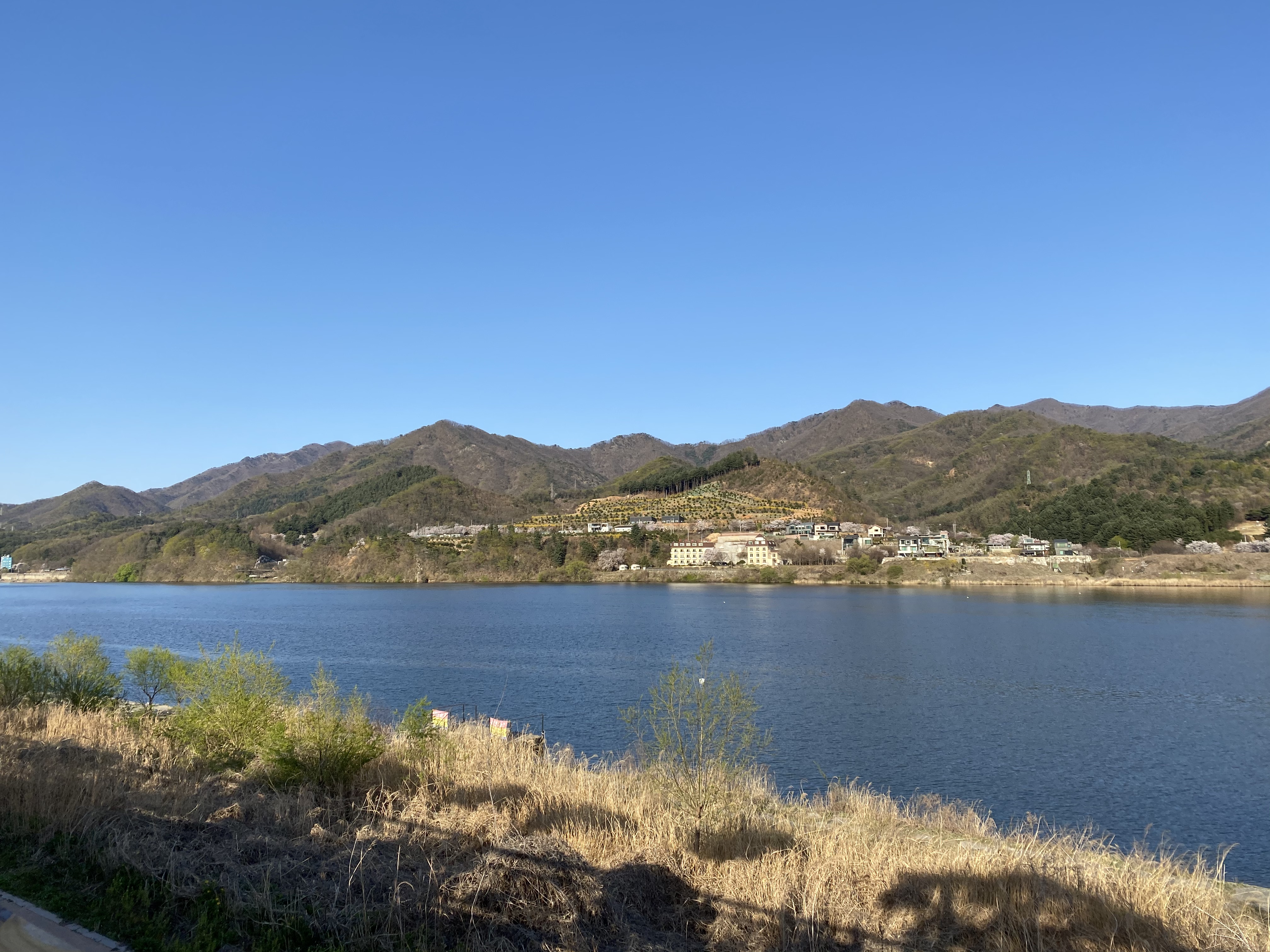 As it is a bakery cafe, you can enjoy various kinds of bread with a cup of coffee. There are also other drink menu such as tea, ade, smoothie and juice so you can choose other drinks if you want.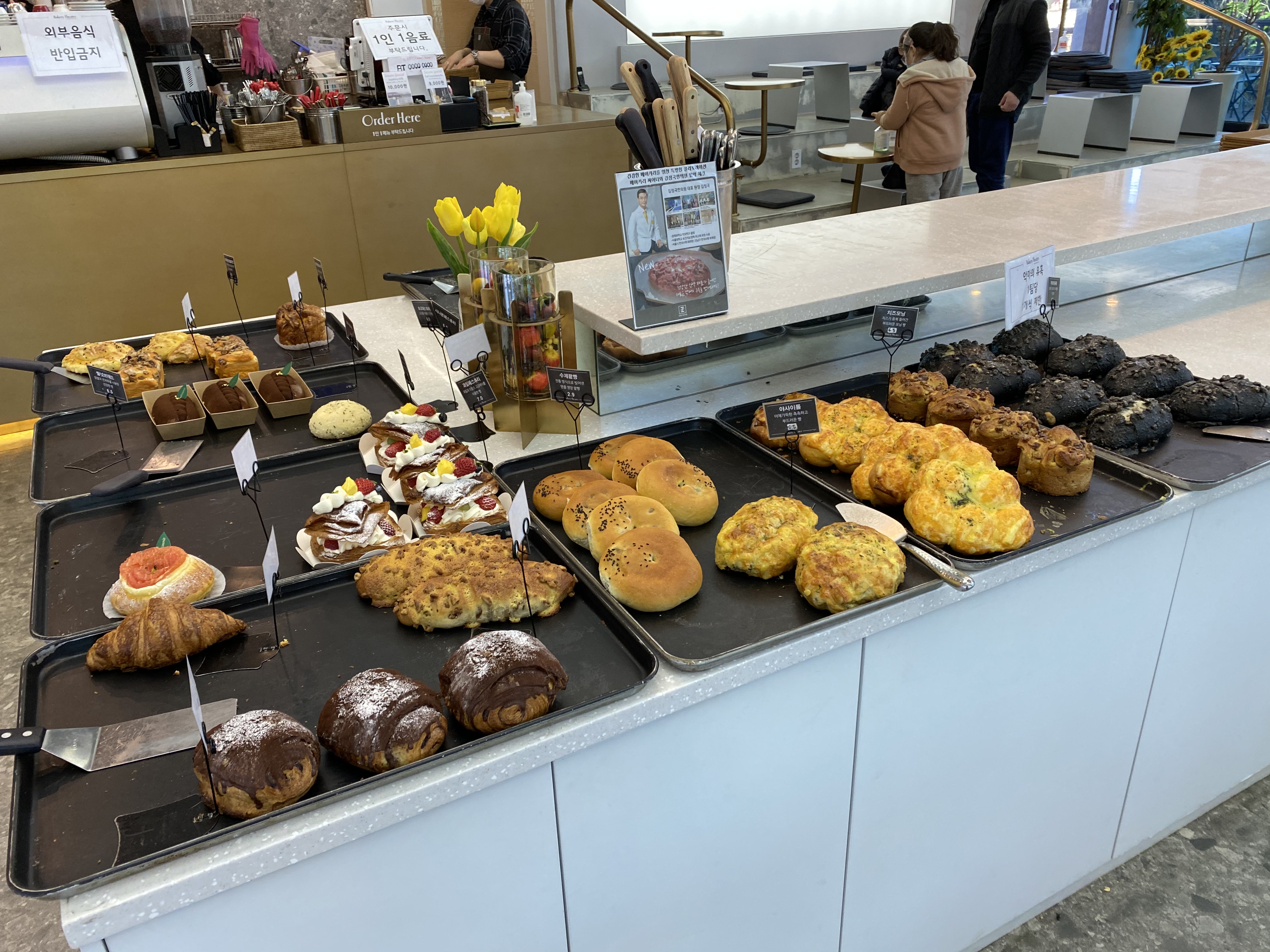 There is a signature bread menu called "Temptation of Devil (악마의 유혹 in Korean)" so I tried it with milk tea. It is made of glutinous rice and cream cheese. In this cafe, they do not put chemical additives when baking bread so it has healthy taste.
This is the table located very close to Han river. There are several seats that are located near to Han river so you may enjoy a beatiful Han river view with fresh air.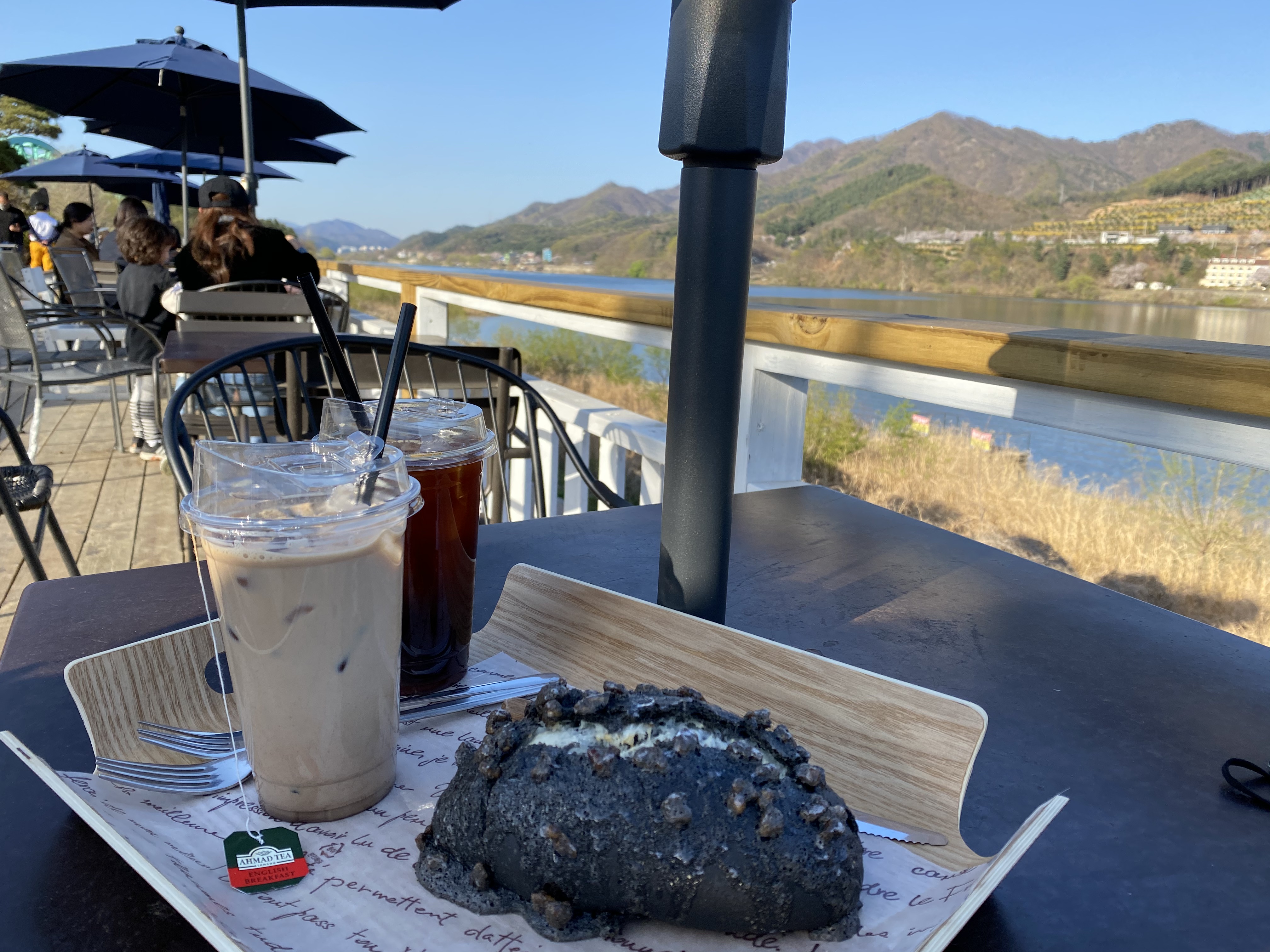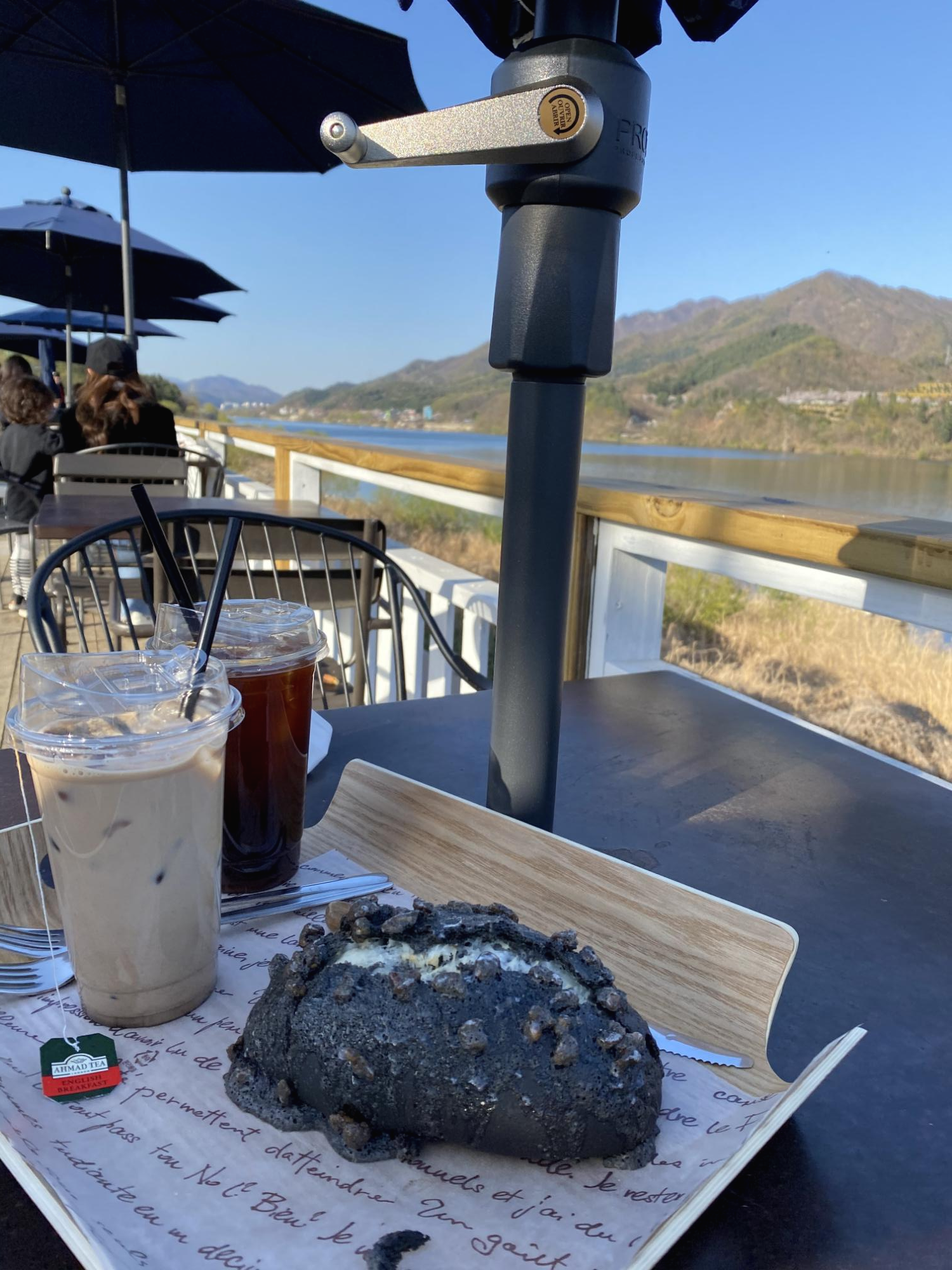 You can also enjoy a wide view of the garden and Han river at the rooftop of this cafeteria. You may have your own time relaxing here with green trees, colorful flowers, clear sky and awesome Han river.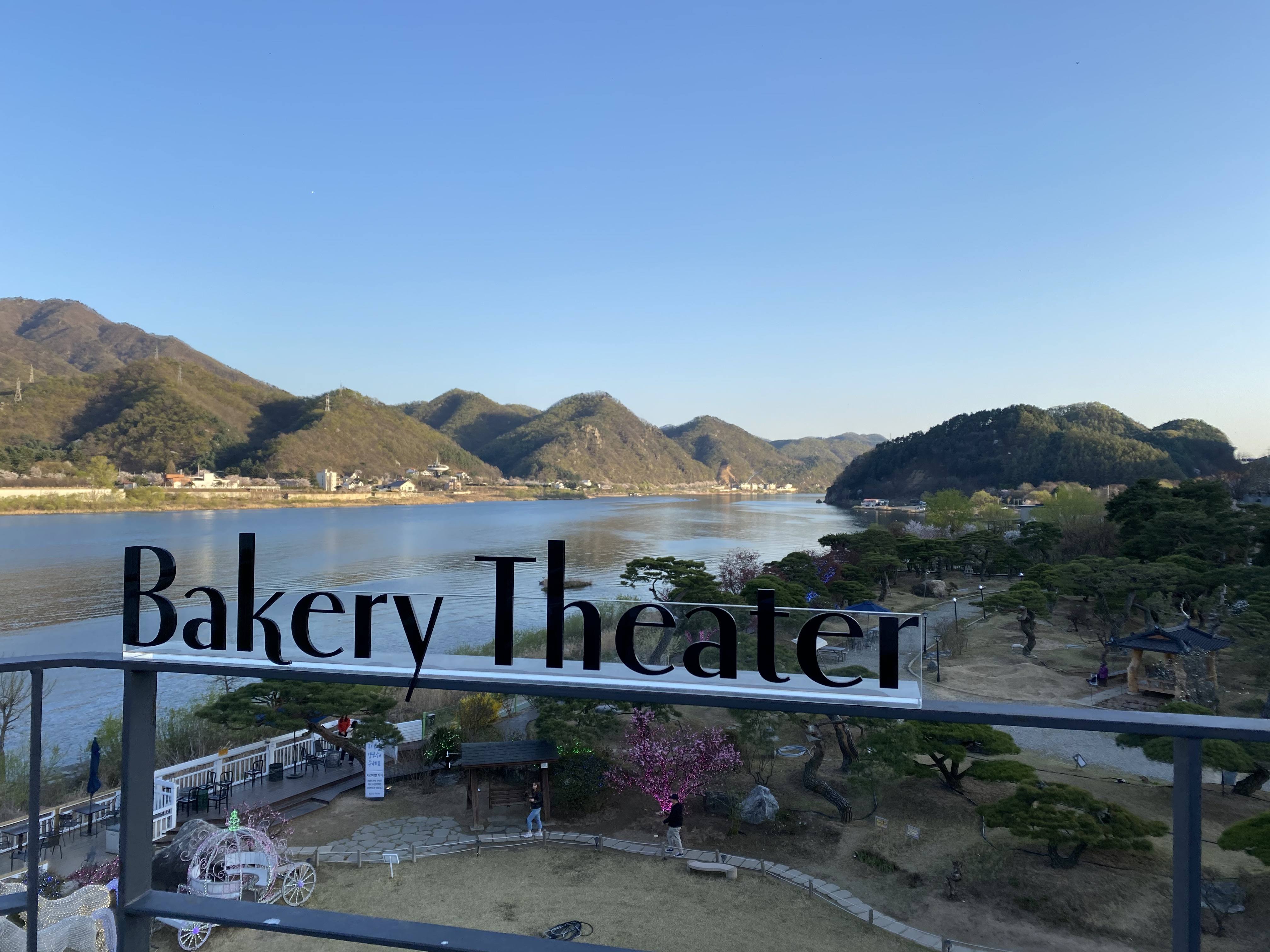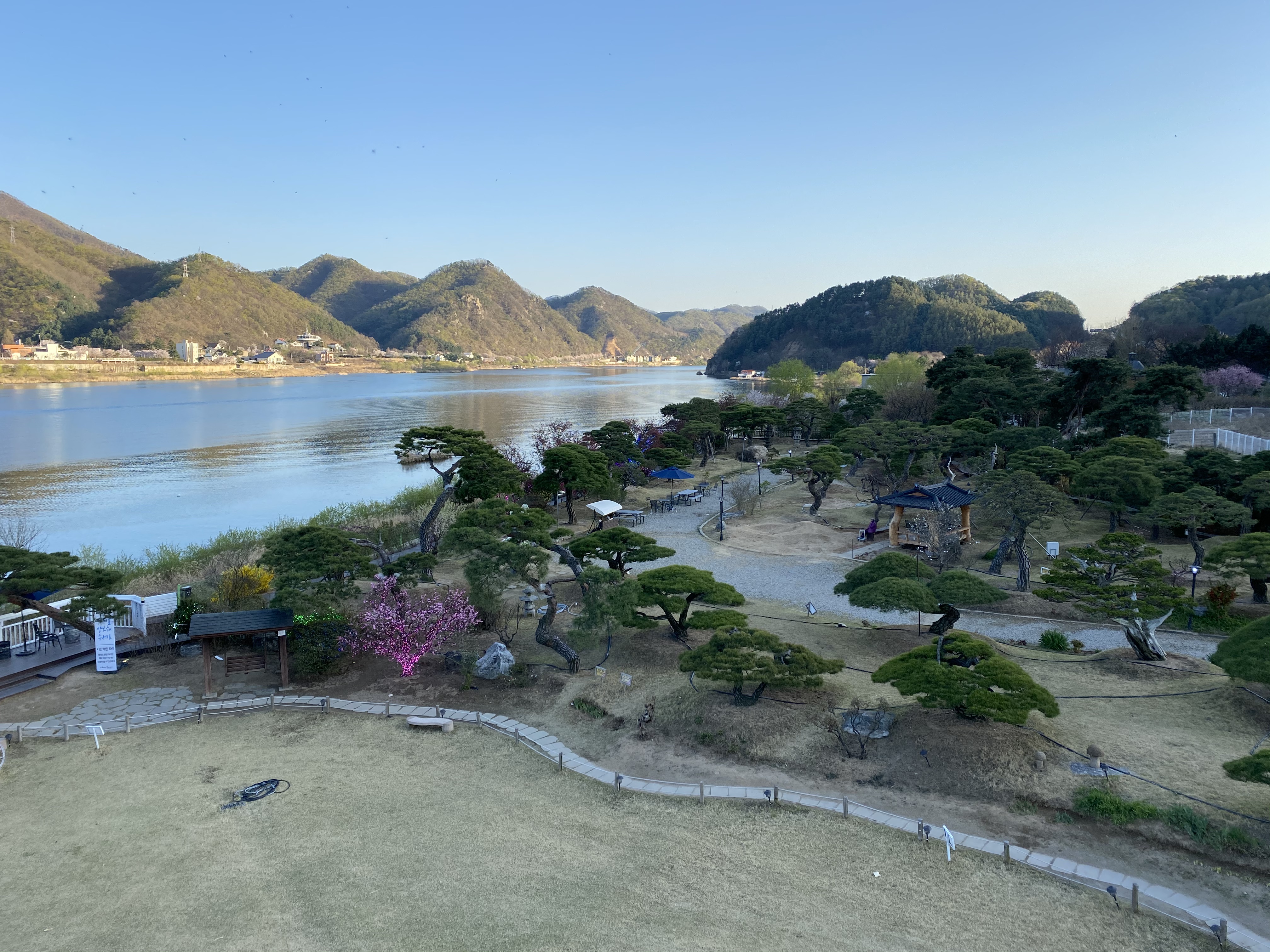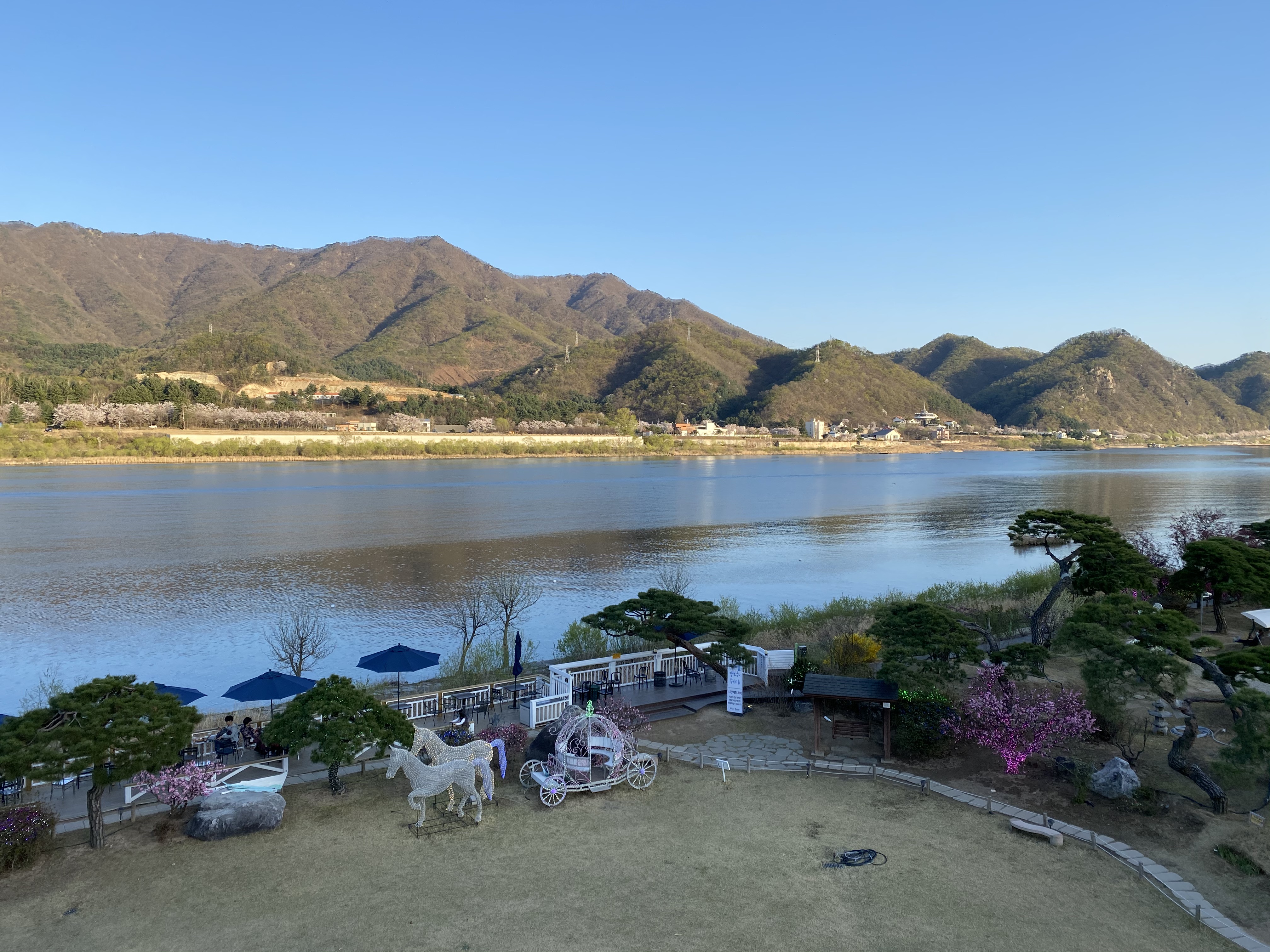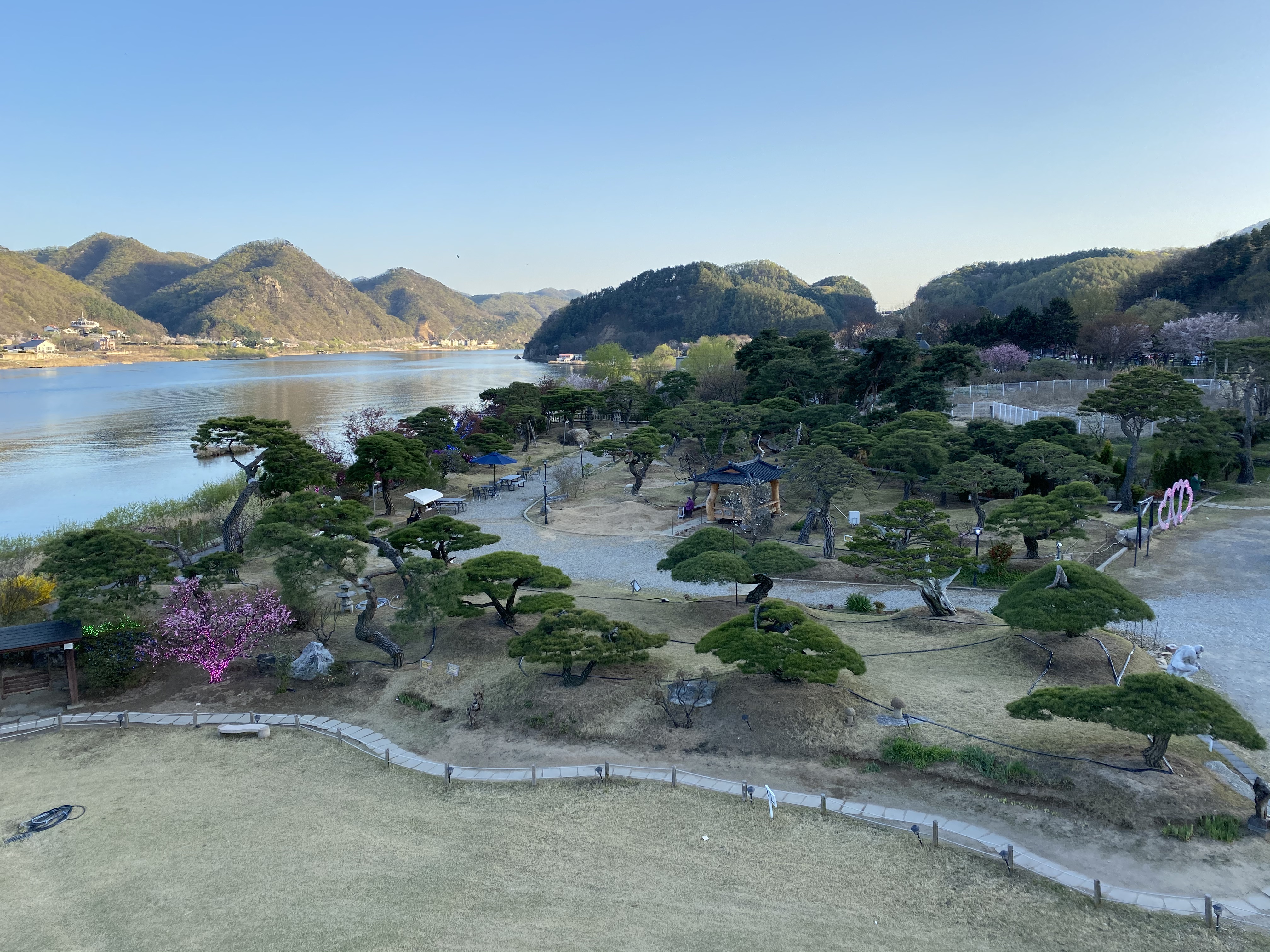 If you would like to spend some time walking around, this is the perfect place to walk and enjoy a fresh air. The garden is very large so you can walk around and have a look at those trees, flowers and some monuments there.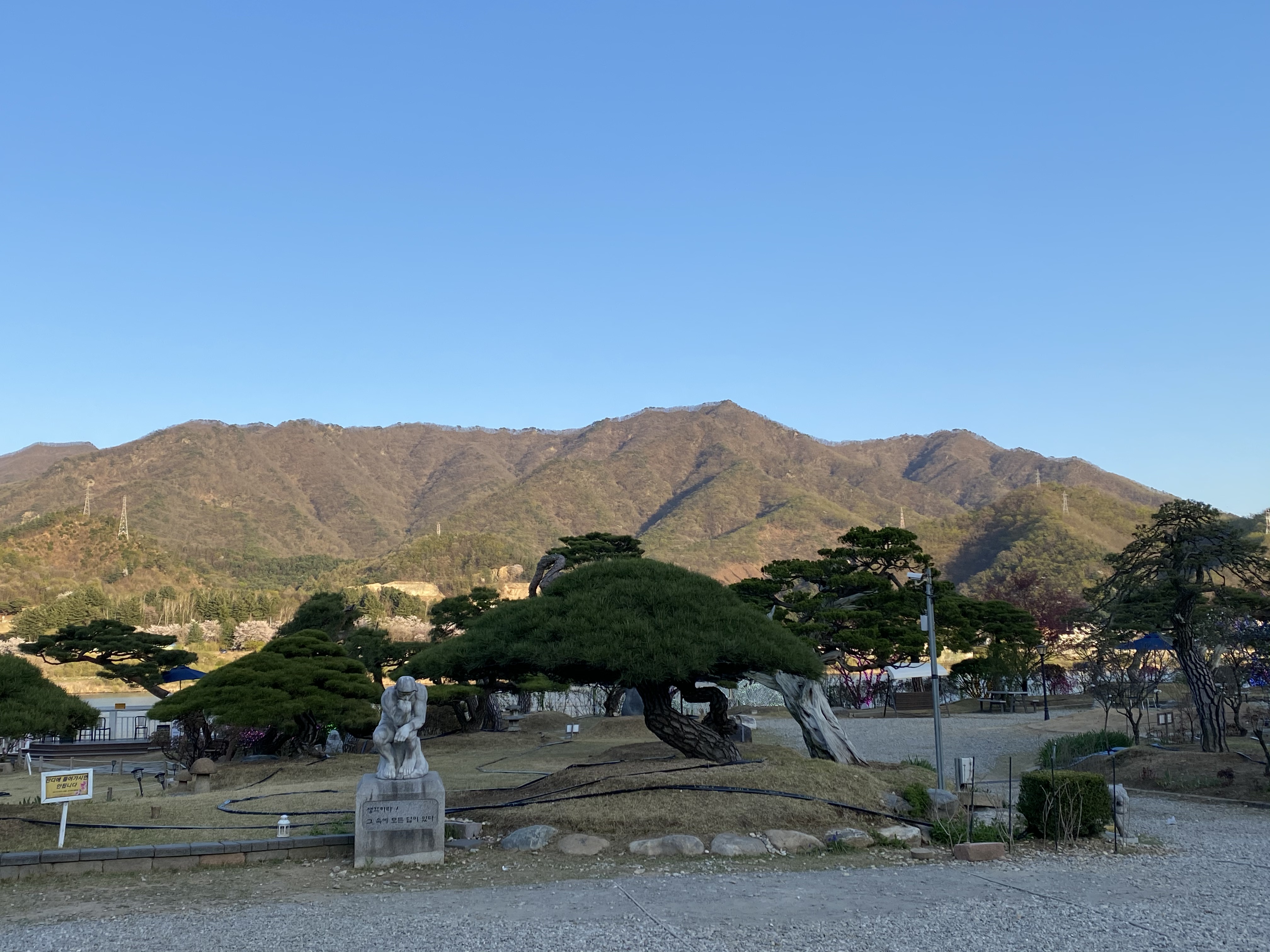 [TRAVEL: Tour sites, Travel info, Hotels] - Ongojae - Pizza and pasta restaurant at traditional Korean-style house in Paldang Namyangju
[FOOD: Restaurants, Korean dishes, Cafes] - 9 Block: A fabulous cafe to enjoy Hanriver view