55℃ Coffee Roasters - A nice cafe in Bunsang Sungnam, Korea
Today, we are going to show you another beautiful cafeteria which is located in Bundang Sungnam, Korea. There are huge spaces for car parking so you may visit here while enjoying driving in Korea.
55℃ Coffee Roasters is surrounded by a wonderful natural landscape as there are a lot of trees near to this cafeteria.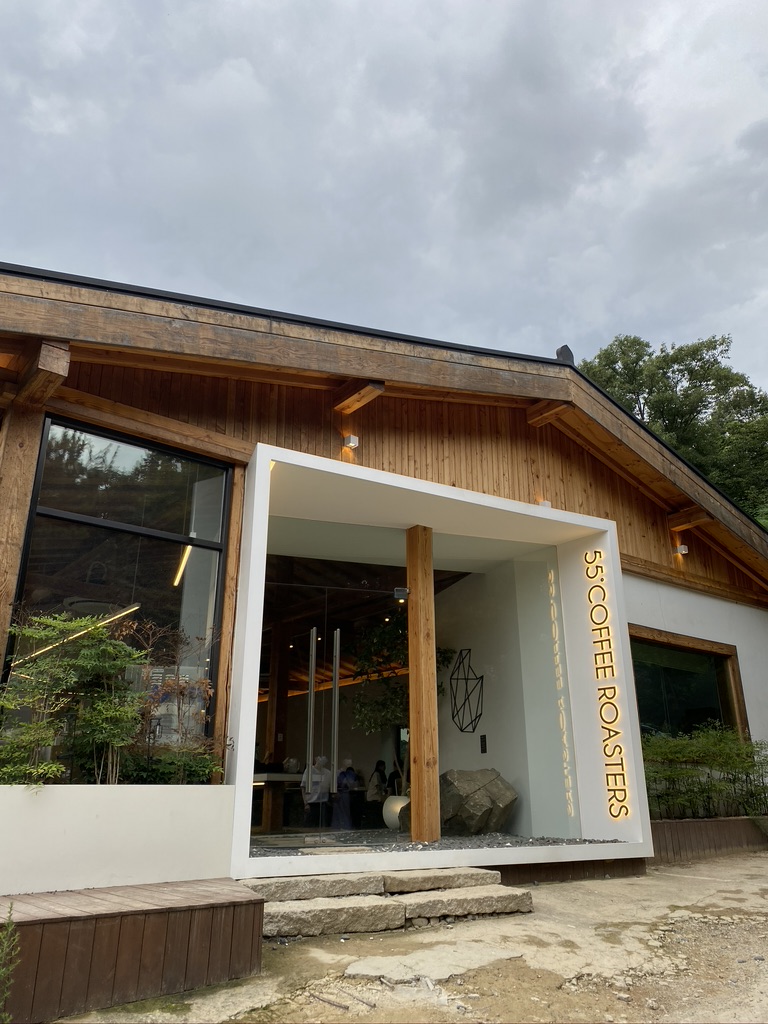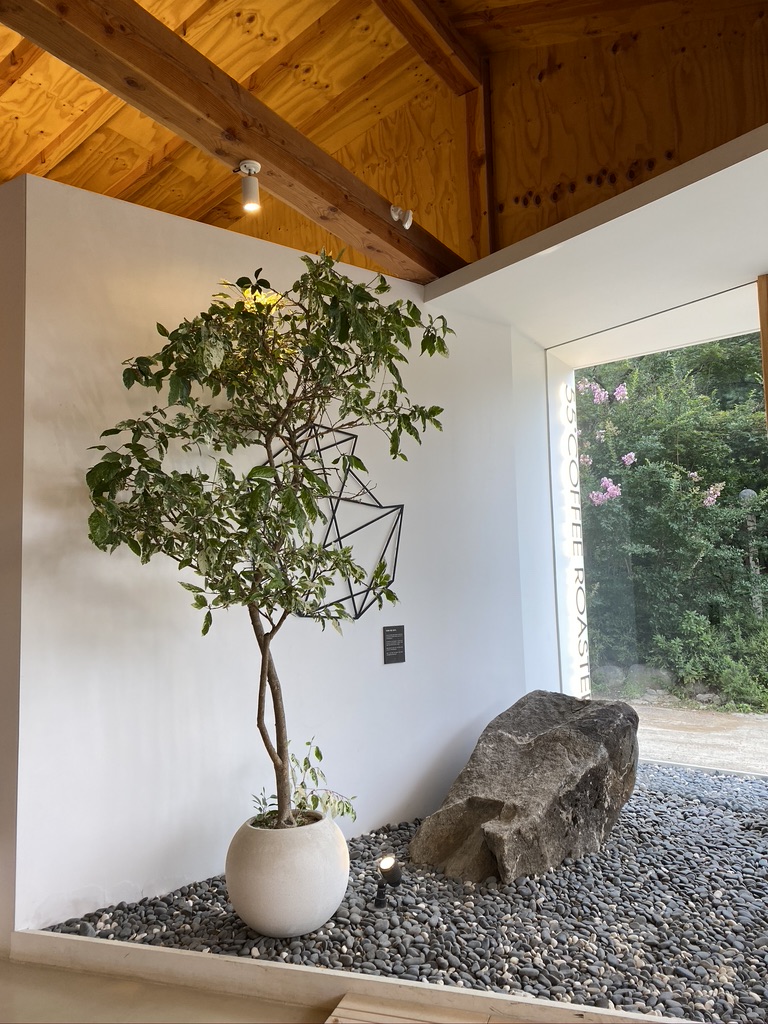 Inside the cafeteria, you can enjoy a wonderful forest view outside as this cafeteria has a wide window with whole glasses. Additionally, there are beautiful monuments of rock and trees inside the cafeteria so you can enjoy this wonderful surroundings in the cafeteria.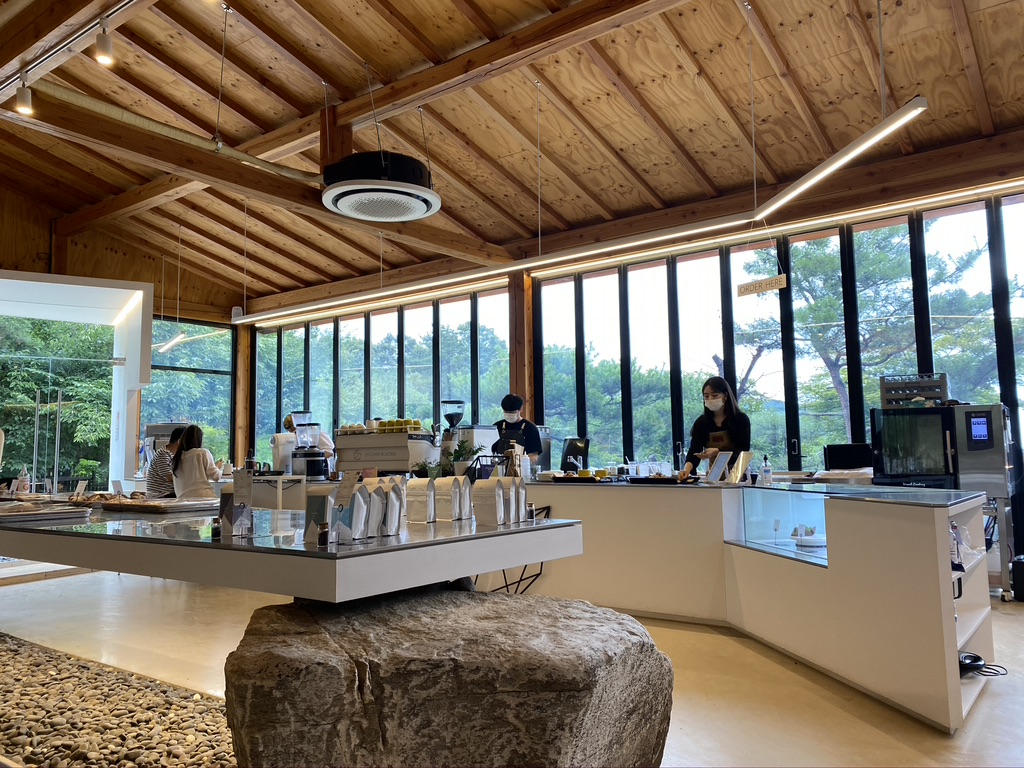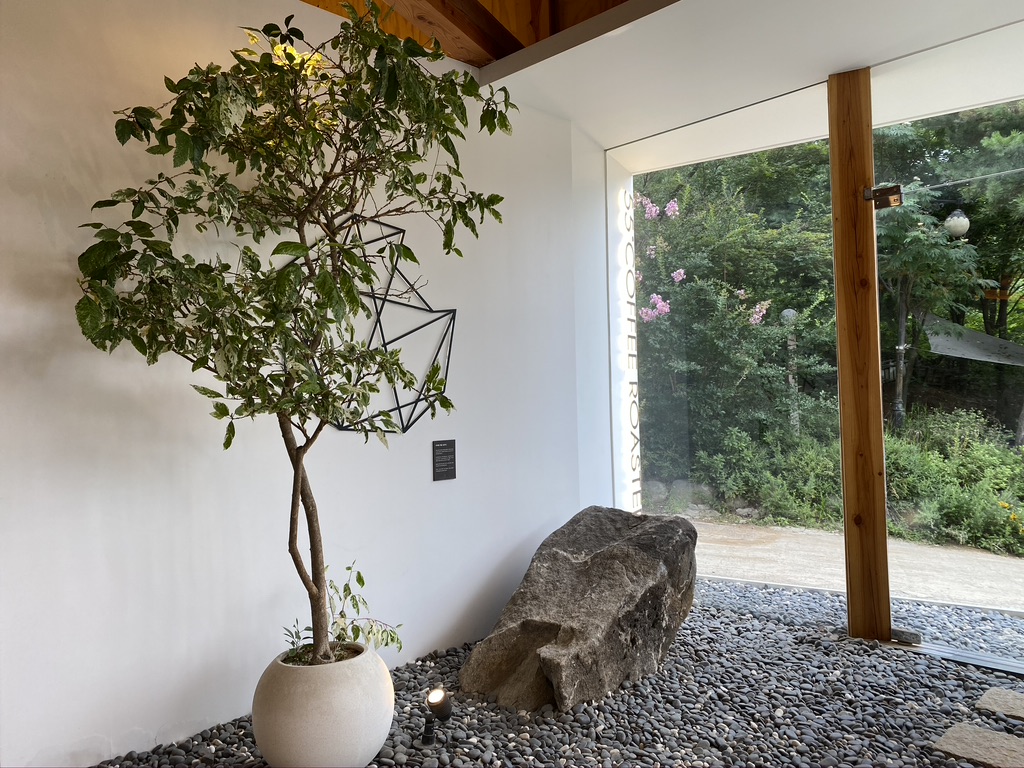 There are espresso coffee menus which are espresso, americano, cafe latte, hand-made vanilla bean latte and flat white. Also, there are brewing coffee menu - Colombia Excelso Ep Decaffein Mountain Water Process, Guatemala Huehuetenango Waykan Washed, Honduras El Paraiso Auction #4 Los Cedros, Colombia Mesa Alta Anaerobic Natural, 33˚Blend and 44˚Blend.
You can also find signature menu of Banana cream and Ssuk cream drinks that are only available in ice drinks. In addition, you can find general drink menus that are pink lemonade, strawberry ade, strawberry milk and chocolate milk. Tea menus are also available as there are chamomile, earl grey, rooibos orange, rooibos apple lemon and omija tea.
There are also various types of bread such as croissant menus so you can enjoy sweet dessert with a cup of brewed coffee here.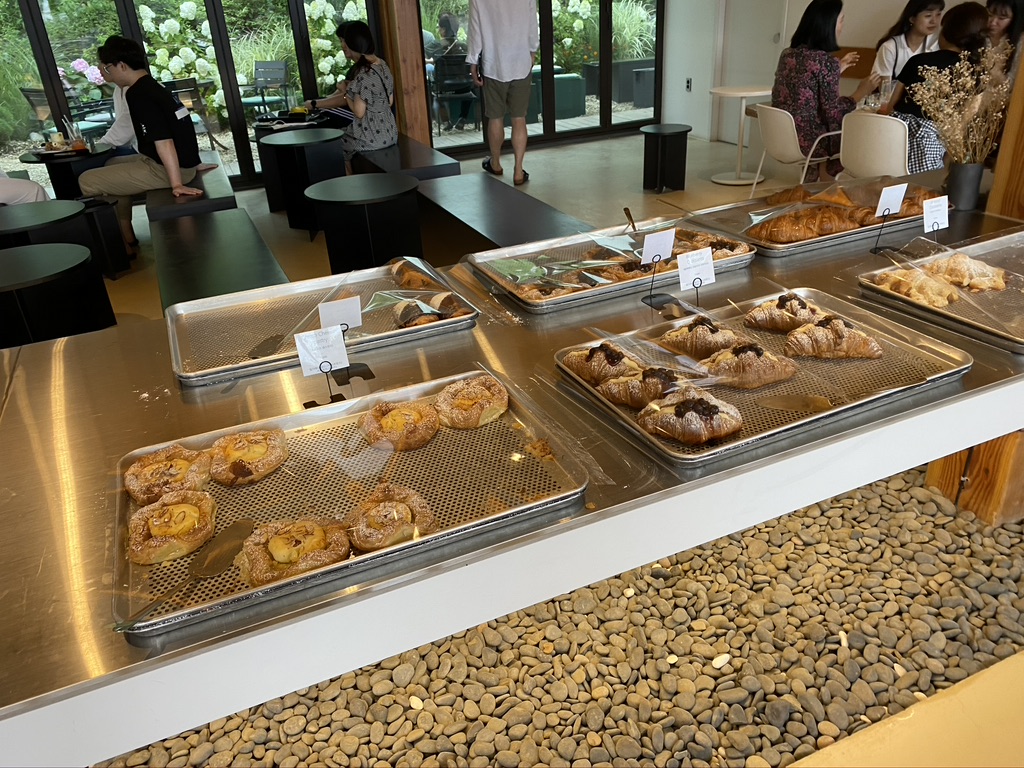 You can find coffee brewing machine and facilities inside the cafeteria and this makes us curious about different kinds of coffee here. Also, you can find and buy various kinds of coffee beans here. If you choose and buy coffee beans, you can get a cup of coffee with the coffee beans that you selected.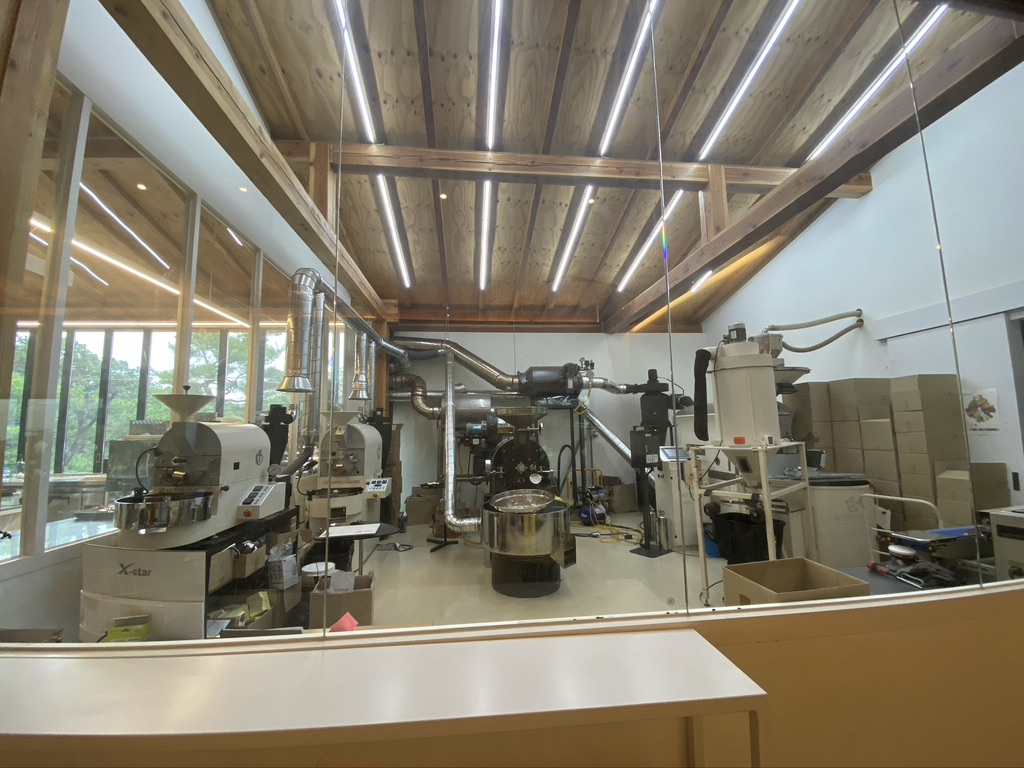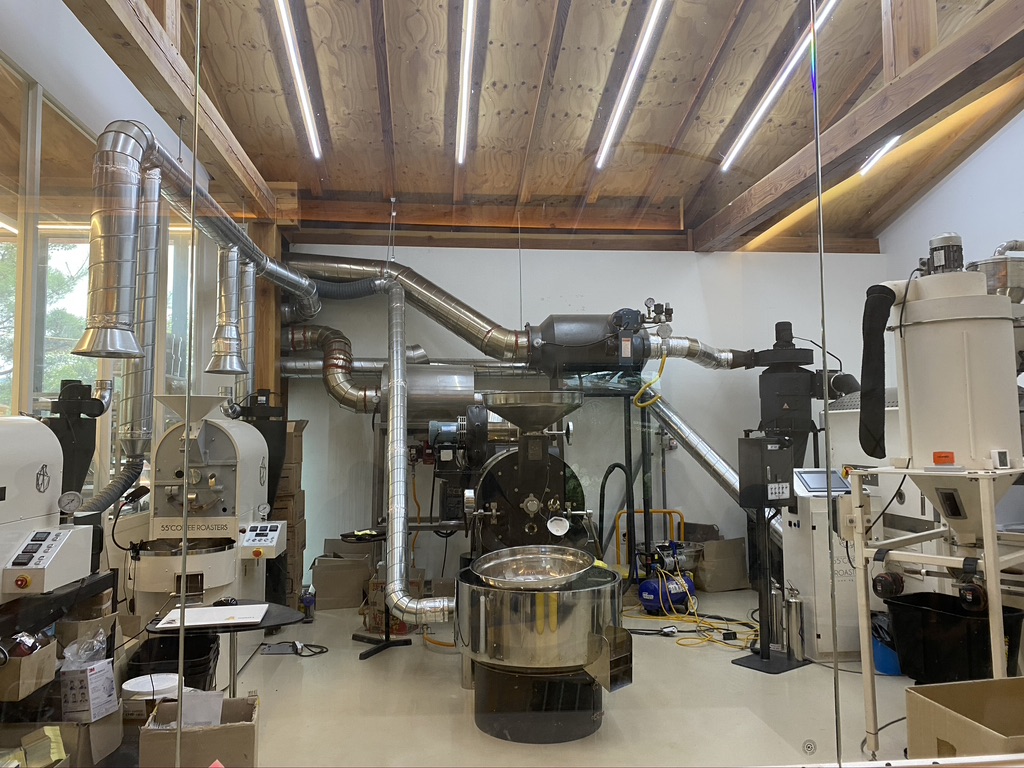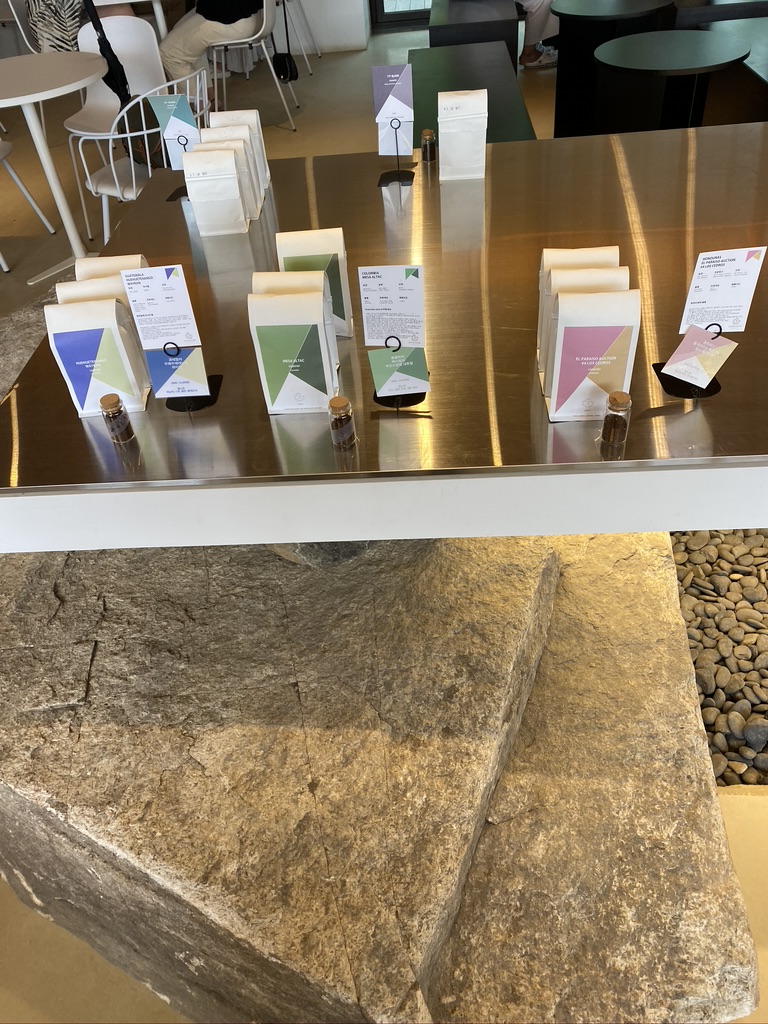 Ella's pick for drinks here were brewing coffee of Colombia Mesa Alta and pink lemonade. The taste of brewing coffee was terrific and the color of pink lemonade was wonderful.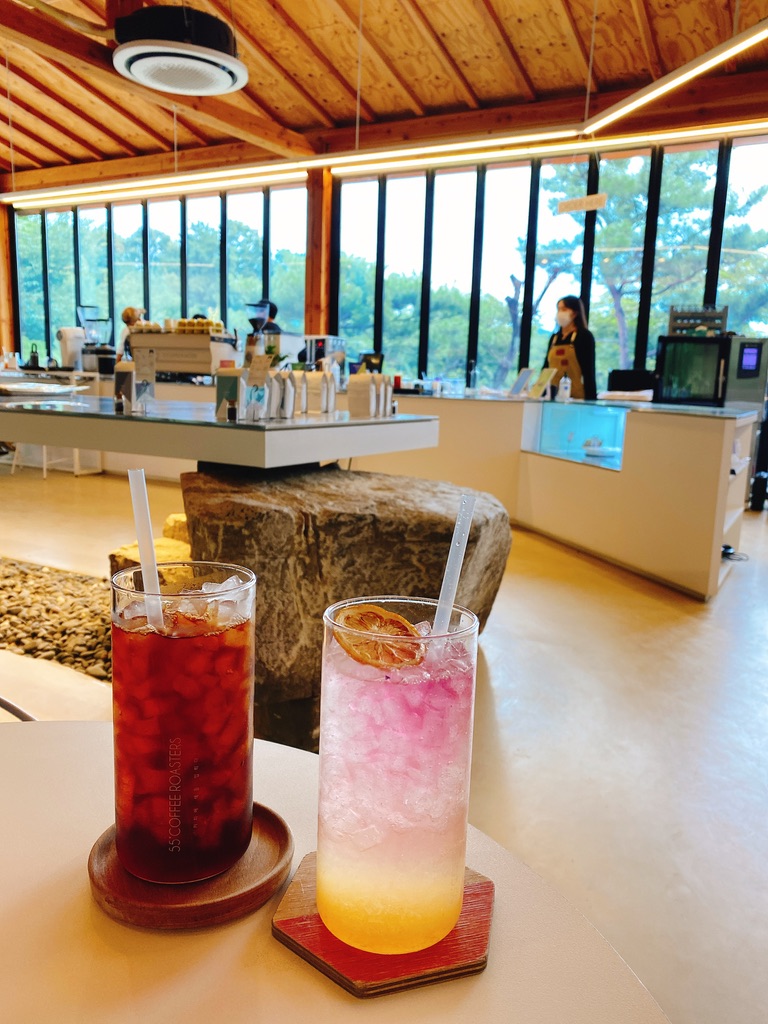 As Bundang is not very far from Seoul, you may enjoy a special brewing coffee and other drinks with a wonderful forest view outside. There are several seats available outside as well so you can take a seat outside if you would like to enjoy a wonderful breeze and fresh air.