Cafe Pharmasea in Yangyang, Gangwondo, Korea - Handmade Burgers and Tacos
We introduced Surfyy Beach, a beach for surfers in Yangyang, on our previous posting (You can refer to a link below for the previous posting about Surfyy Beach).
So we are going to introduce one of the cafeterias which is located near Surfyy Beach. The name of cafeteria is "Cafe Pharmasea (카페 파마씨 in Korean)" and it is 10 minutes drive from Surfyy Beach.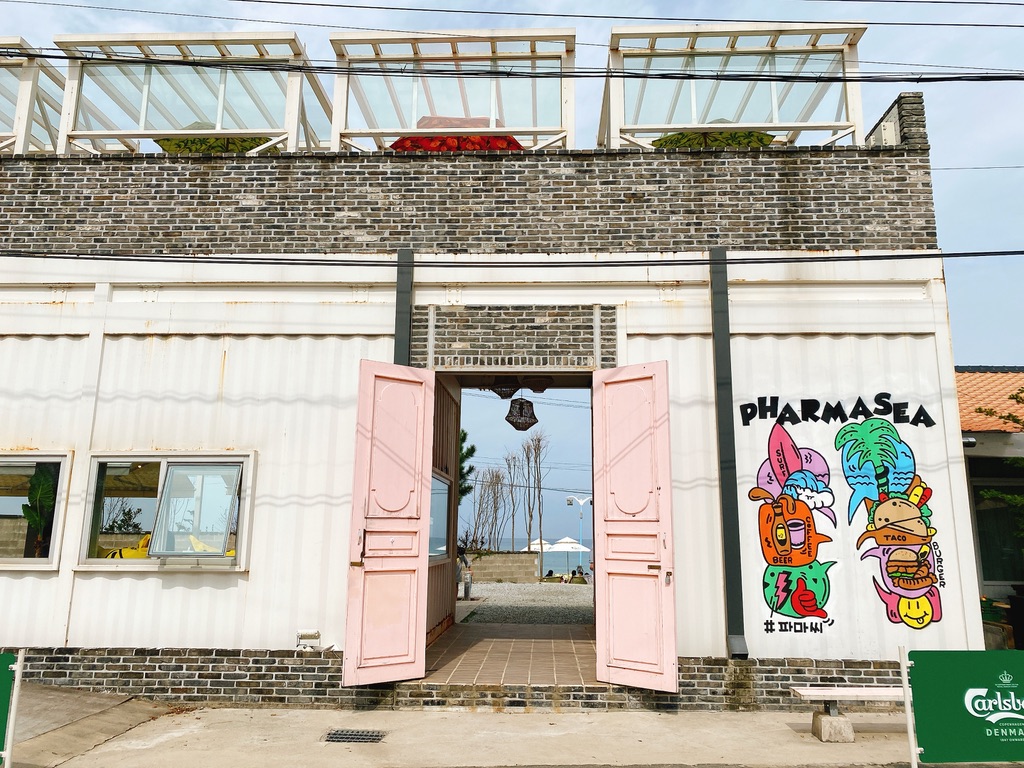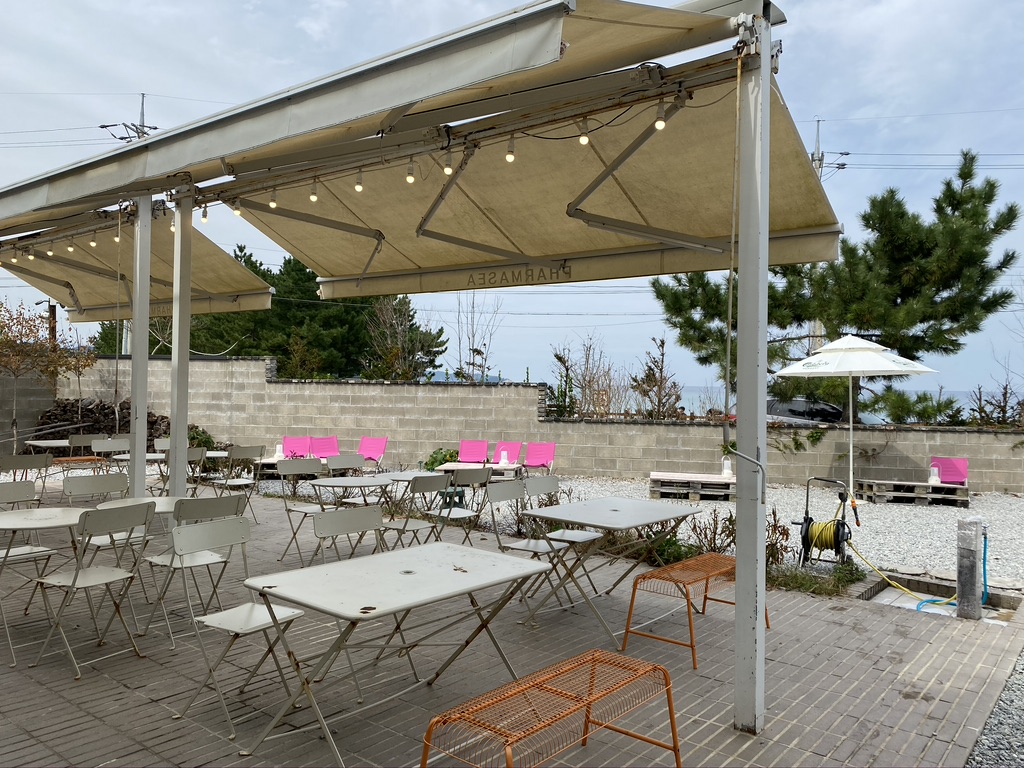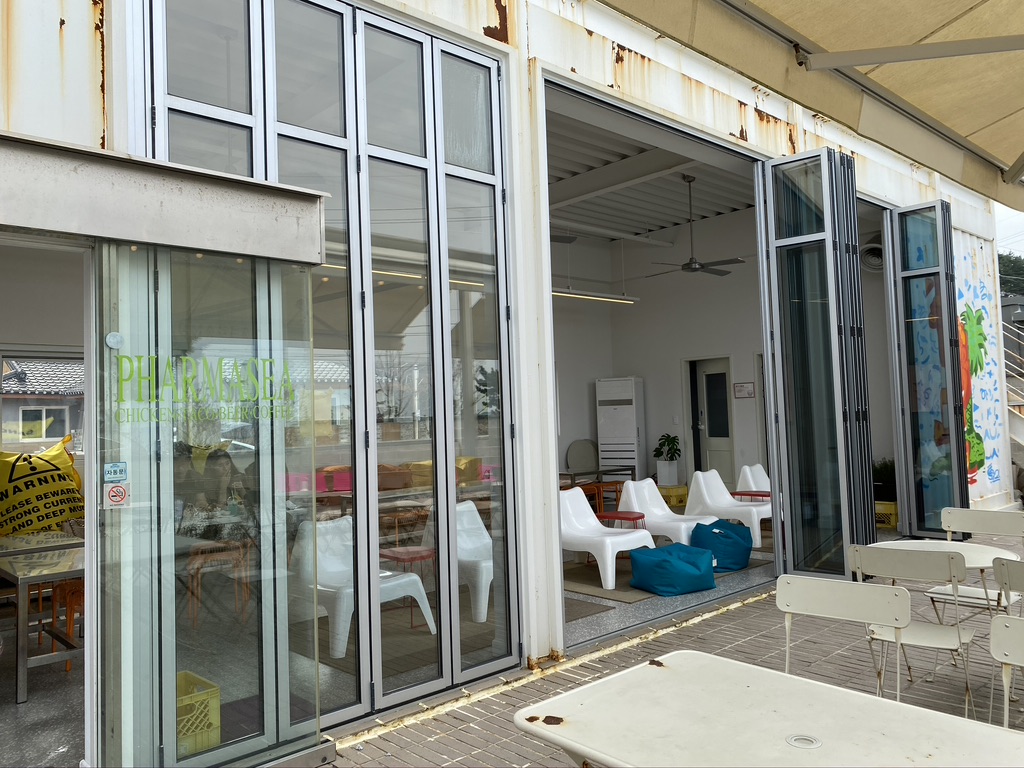 You can find a menu inside the cafeteria. There are special pack menus for several people - Emergency Chicken Pack, Chicken Family Pack and Shrimp Taco Chicken Pack. The price of special pack menus are from 28,000 - 42,000 KRW.
Also, there are taco menus of Shrimp, Beef and Surf & Turf (Shrimp & Beef). The price of taco menus are 12,000 -13,000 KRW.
Burger menus are famous here as all of them are handmade burgers. There are Chef's Signature, Chilli Cheese, Bacon Double Cheese and Waffle Chicken Burgers. The price of burger menus are 8,000 - 9,000 KRW.
You can also find beef hotdog menu which is called Philly Cheese Steak and it is 9,000 KRW. Snack menus such as Cheese Nacho, Animal Style Potato and Californian Potato are also available and these are from 9,000 to 12,000 KRW.
Side menus of French Fries, Coleslaw and Chilli Con Carne are also on the menu.
Not only the food menus but also drink menus are available at Cafe Pharmasea. You can find coffee menus of Americano, Cafe Latte, Vanilla Latte, Condensed Milk and Cafe Mocha. There are non-coffee menus as well (Choco Milk, Raspberry Milk and Pharmasea Slush). Ade menus of Raspberry, Passion Fruit and Lime Mint and a tea menu of Cream Earl Grey are also available at Pharmasea Cafe.
You may also look for beer menus here and there are several kinds of both draft beer and bottle beer. Draft beer of Red Rock, Carlsberg, Porter and IPA are here and Bottle beer of Corona, Carlsberg, Blue Moon and Big wave are also available.
There are cocktail menus of Jameson Ginger Ale Barm, Jameson Ginger Ale Coke, Tequila Sunrise, Malibu Orange and Irish Coffee as well.
You can also find non-alcohol drinks of Cola, Zero Cola, Sprite, Cherry Coke and Mountain Dew.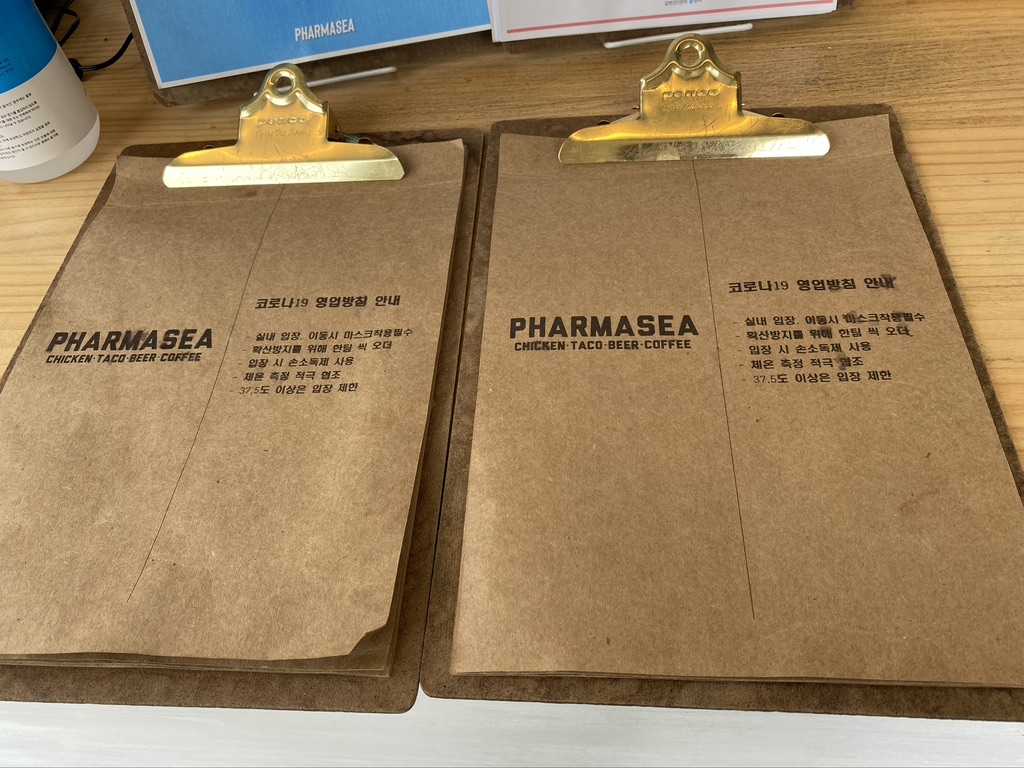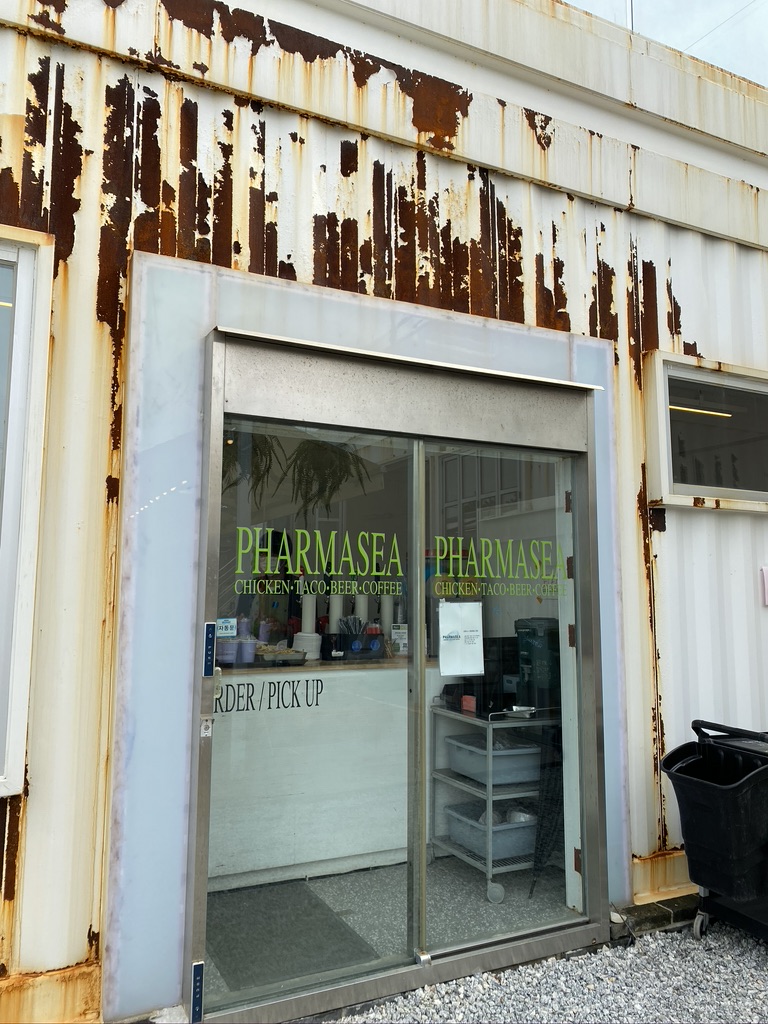 Cafe Pharmasea is so unique as you can find mouth-watering burgers, snacks and tacos with a beautiful beach view.
This pink entrance has become a famous photo spot for visitors.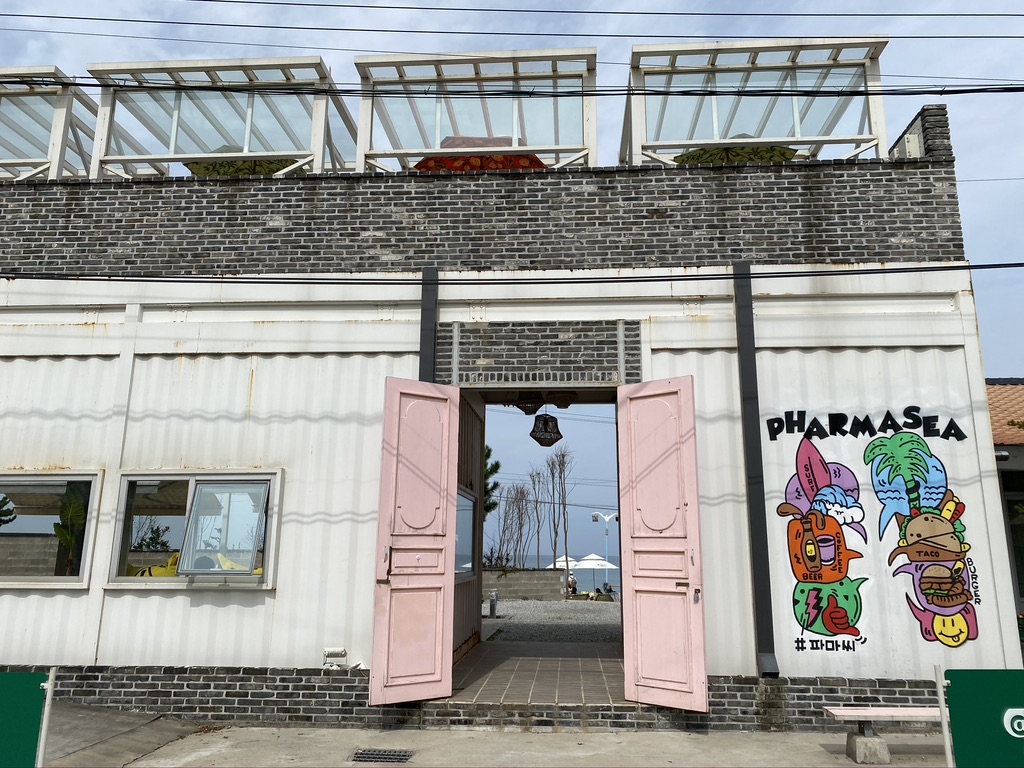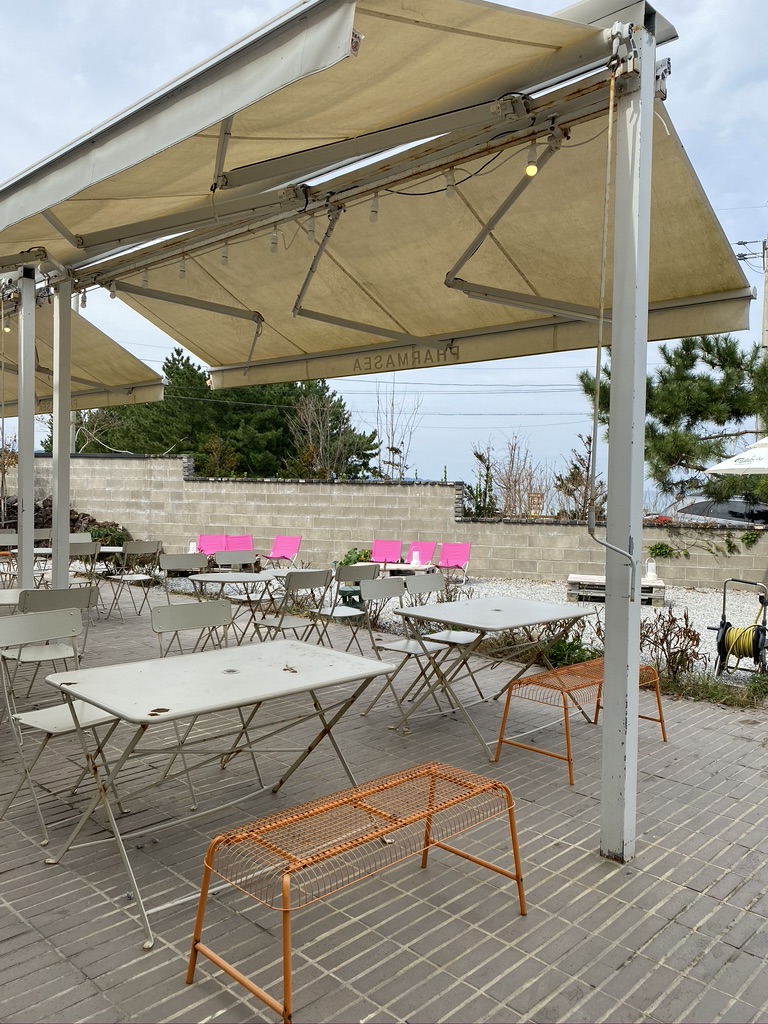 As there are several seats outside, you can visit the cafeteria with your pets or kids. It is a great place for pets and kids to stroll around and enjoy a wonderful view.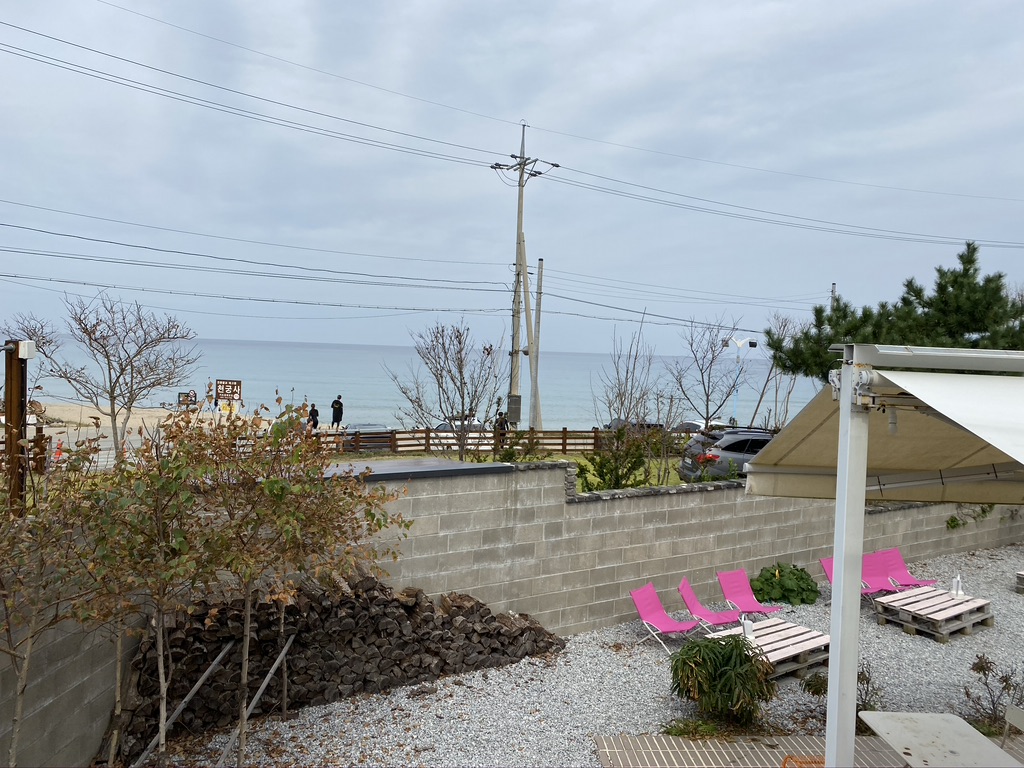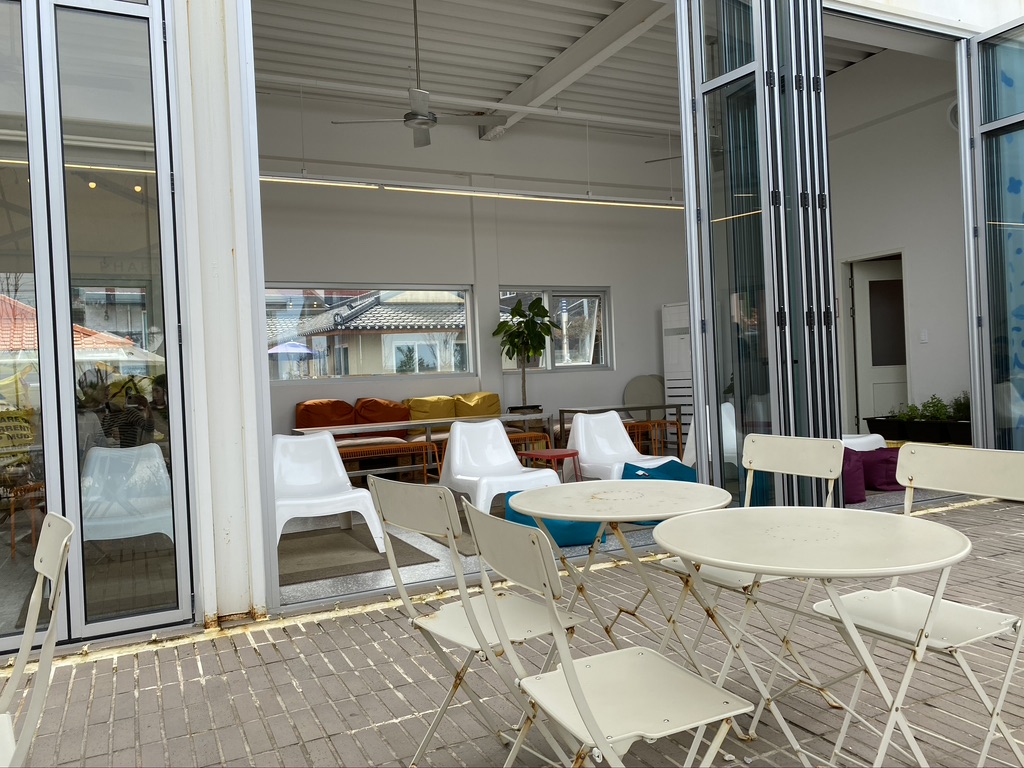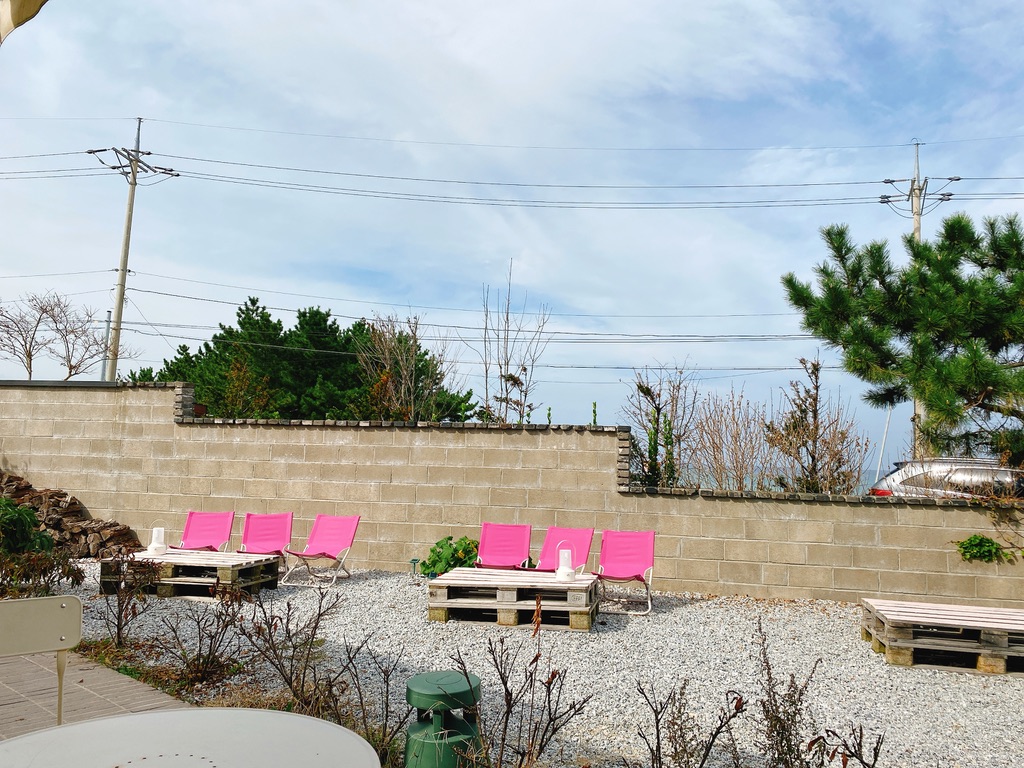 The second floor of cafe Pharmacy is an area for people without kids or pets. Probably, they do not allow pets or kids to go up the second floor due to safety reasons. You can enjoy more quiet atmosphere with a wider beach view on the second floor.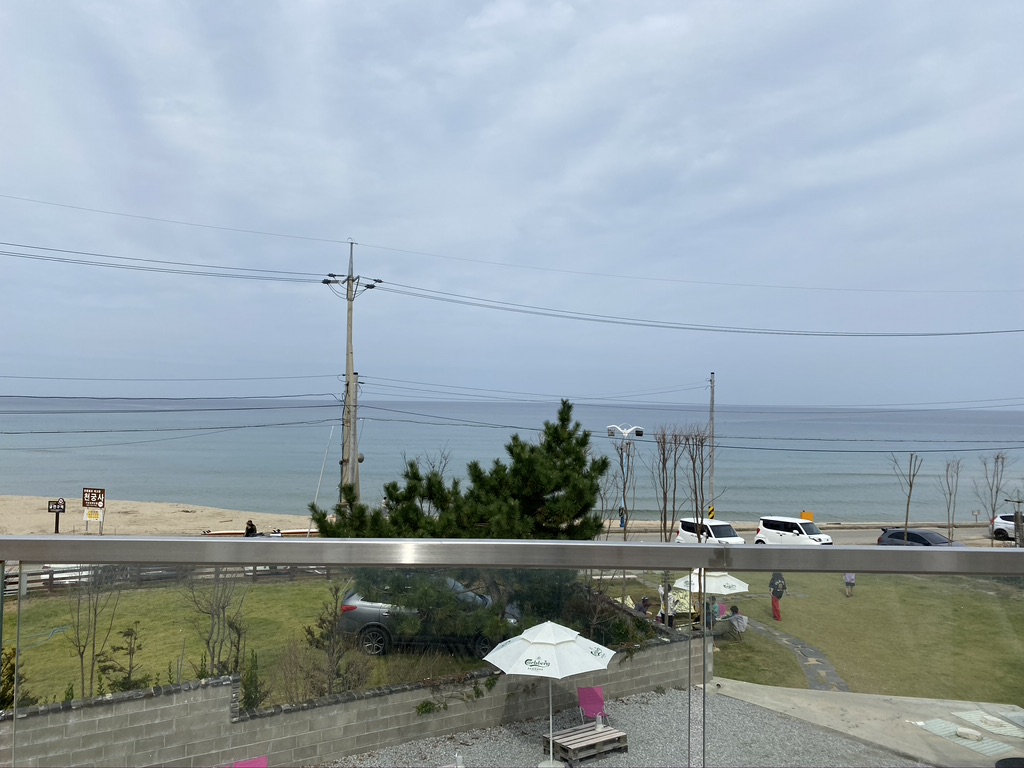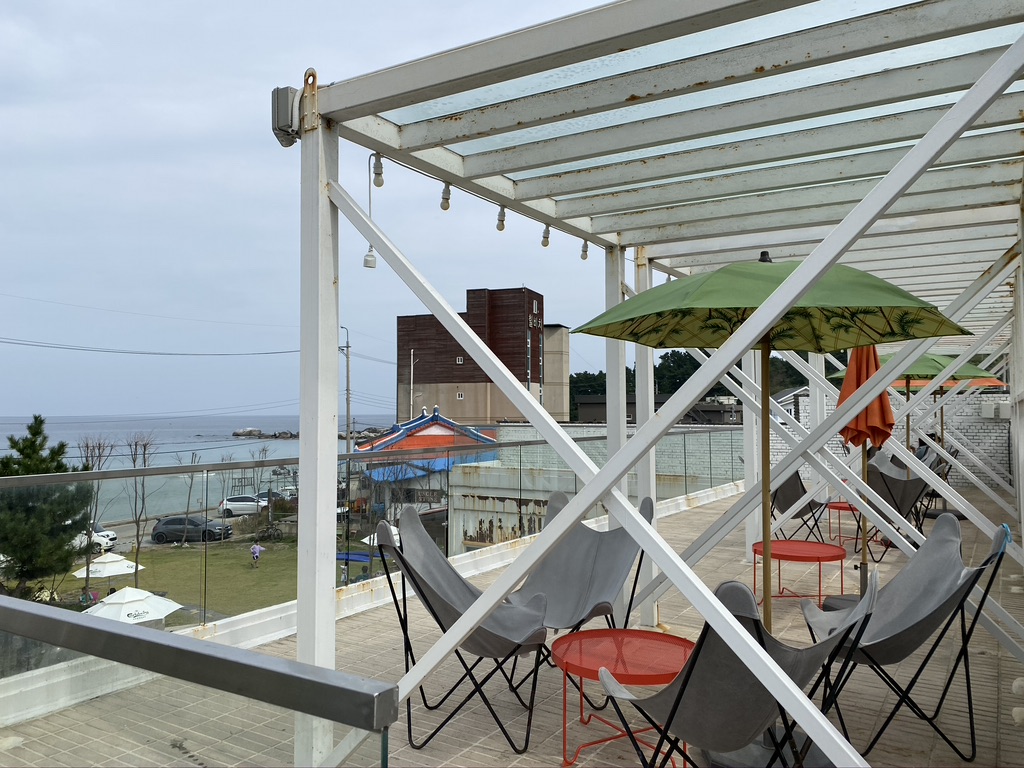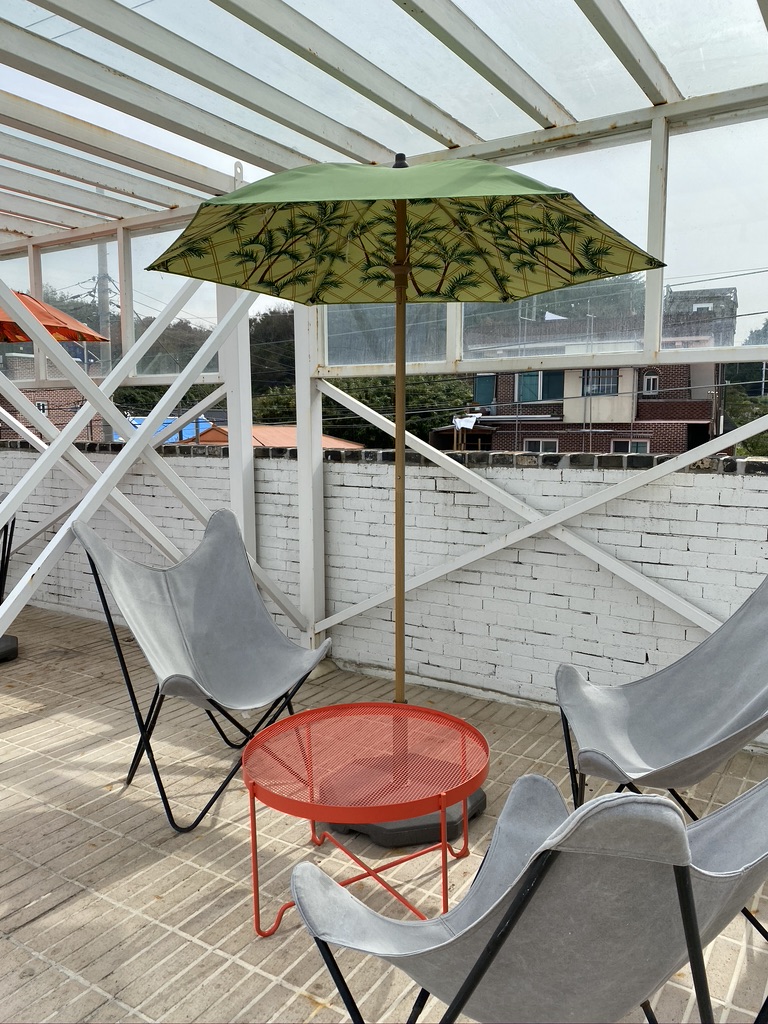 Here is a photo of a burger and nachos. These are bacon double cheese burger and cheese nacho. Both of them were certainly great.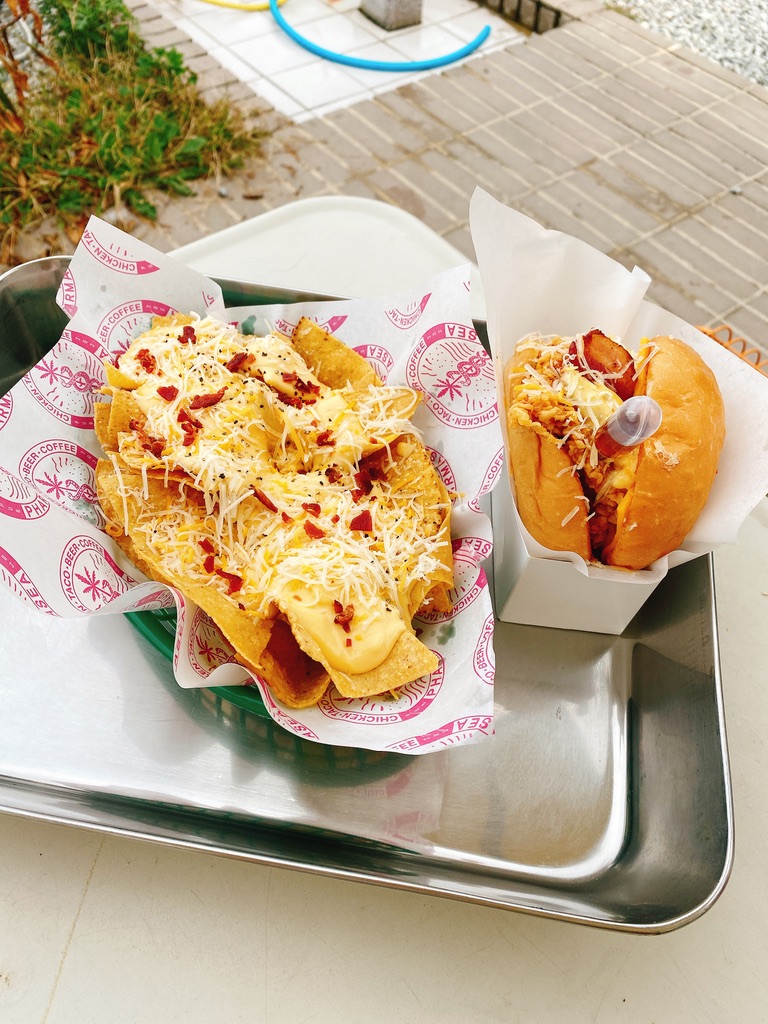 When you have a chance to visit Yangyang and Surfyy Beach, we recommend you to visit Cafe Pharmasea as well to enjoy a great food with a nice beach view.
---
You may also like other Ella's Pick -
[TRAVEL: Tour sites, Travel info, Hotels] - Surfyy Beach in Yangyang Gangwondo, Korea
[TRAVEL: Tour sites, Travel info, Hotels] - Signiel Seoul - A Luxury Landmark Hotel in Jamsil, Korea
[FOOD: Restaurants, Korean dishes, Cafes] - Terarosa Coffee - A great place for you to enjoy coffee in Gangneung
[TRAVEL: Tour sites, Travel info, Hotels] - Haeundae Somunnan Amso Galbijip - Beef ribs restaurant in Busan, Korea