Surfyy Beach in Yangyang Gangwondo, Korea
Let us show you one of the most beautiful beaches in Korea. It is "Surfyy Beach (서피비치 in Korean)" which is located in Yangyang Gangwondo, Korea.
Gangwondo is a famous place to travel around for Koreans as there are beaches, mountains and lots of travel spots and attractions in Gangwondo. Yangyang is one of the unique travel spots in Gangwondo as there is a beautiful beach called Surfyy Beach, a beach exclusively for surfers. Surfyy Beach is located in Hajodae beach, Yangyang.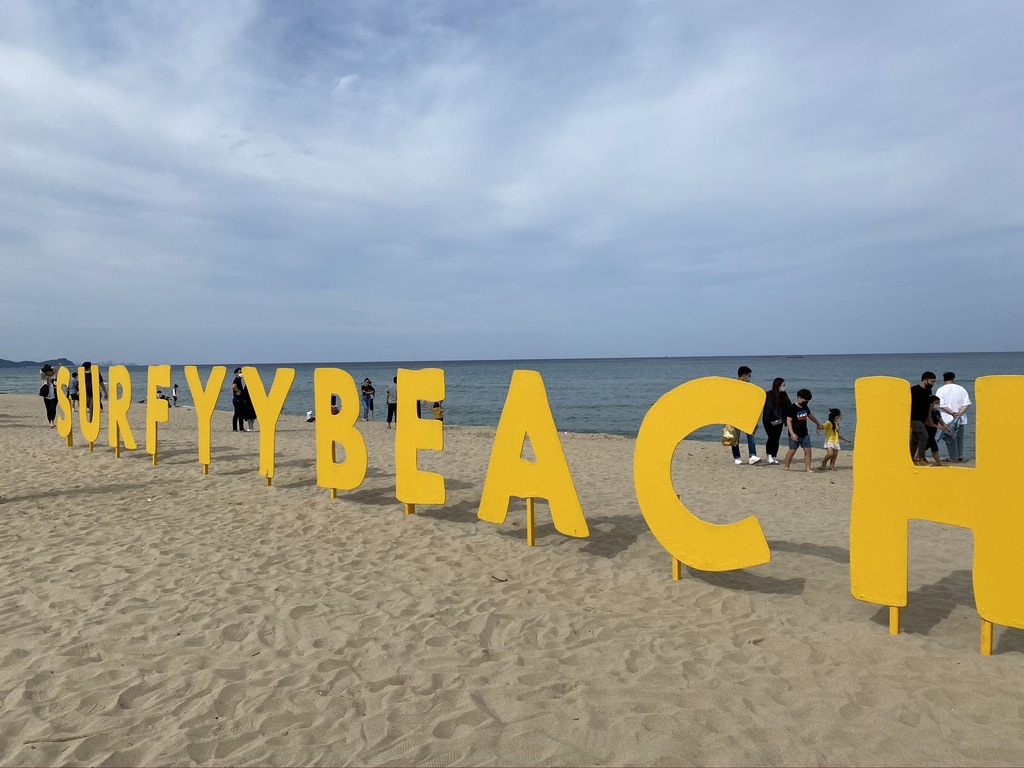 It takes about 2 hours by car or bus from Seoul. Surfyy Beach is a paradise for surfers as it is the first private beach for surfing. There are 3 zones in Surfyy Beach - Swimming zone, Beanbag zone and Hammock zone.
You can spend your time surfing, relaxing or enjoying the cool breeze at Surfyy Beach in Yangyang. There are surf board, gear and wet suits rental services, shower facilities and prviate lockers. Also, surf lessons are offered for people who are planning to learn surfing at Surfyy Beach.
There are parties on the beach at night and music performances during the summer season as well.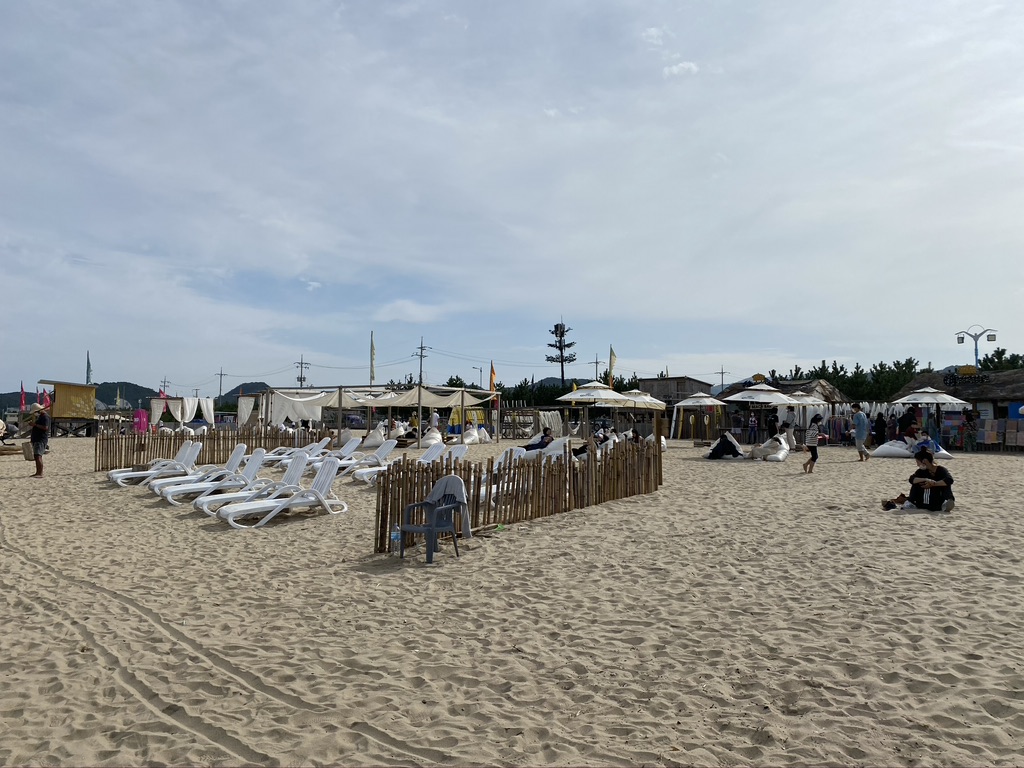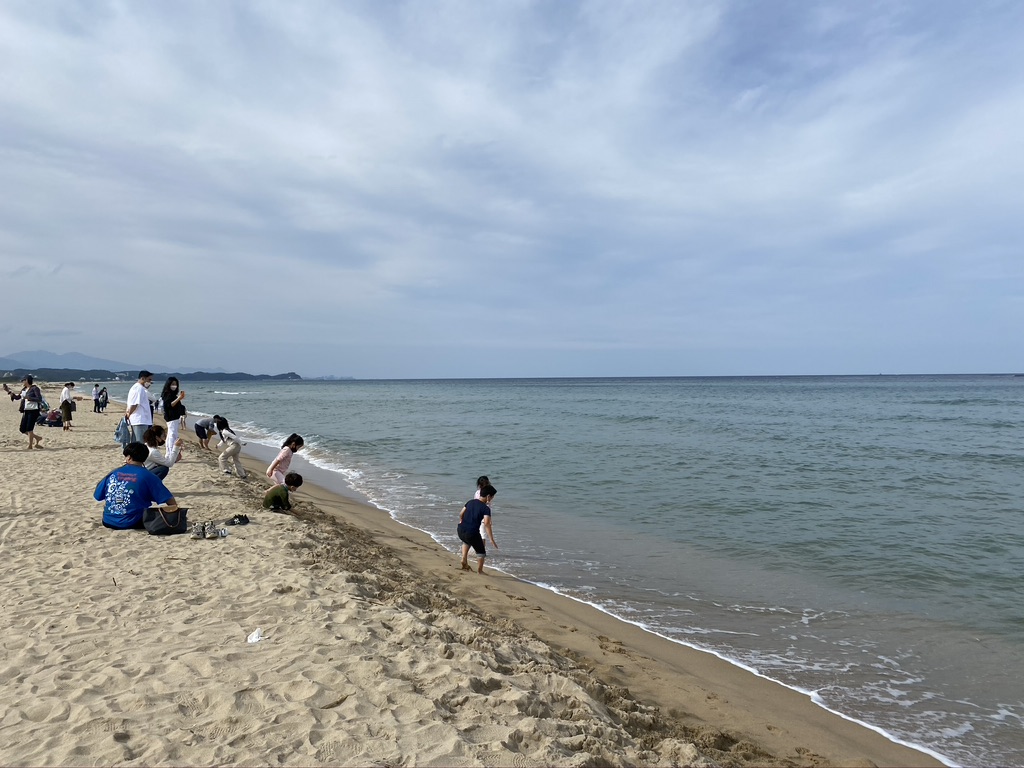 You can also enjoy the beach bar and cafe located right beside the Surfyy Beach. You can find both alcohol and non-alcohol menus (Coronas, coffee and other drinks) and food menus (burger and pizza) are also available here.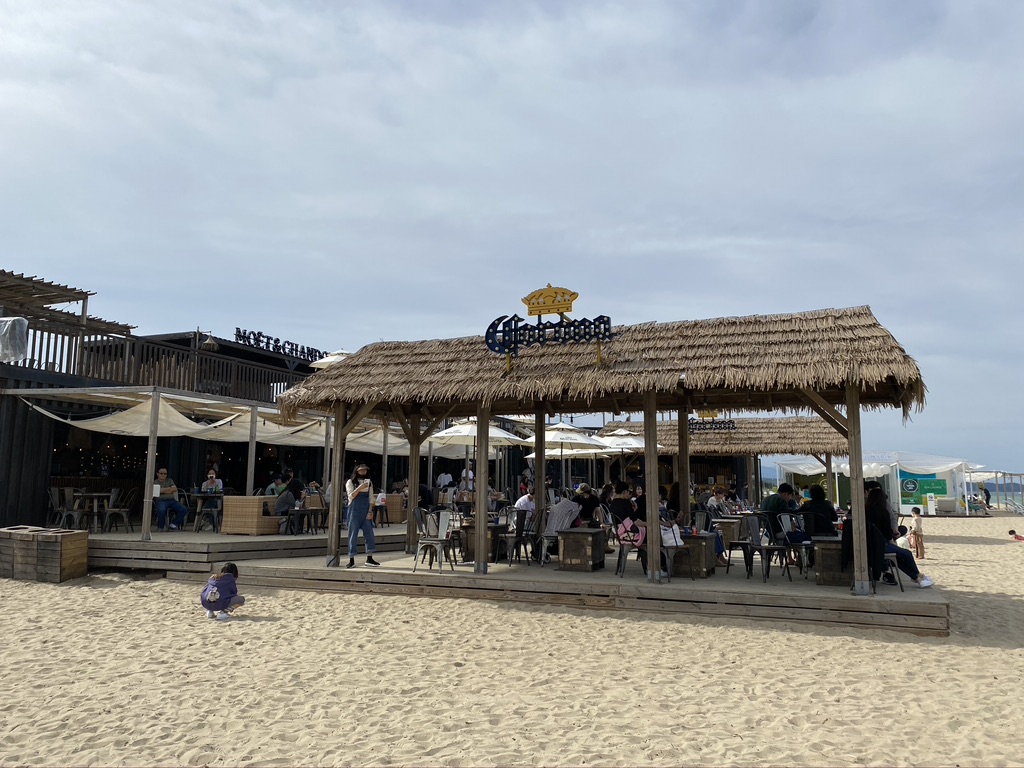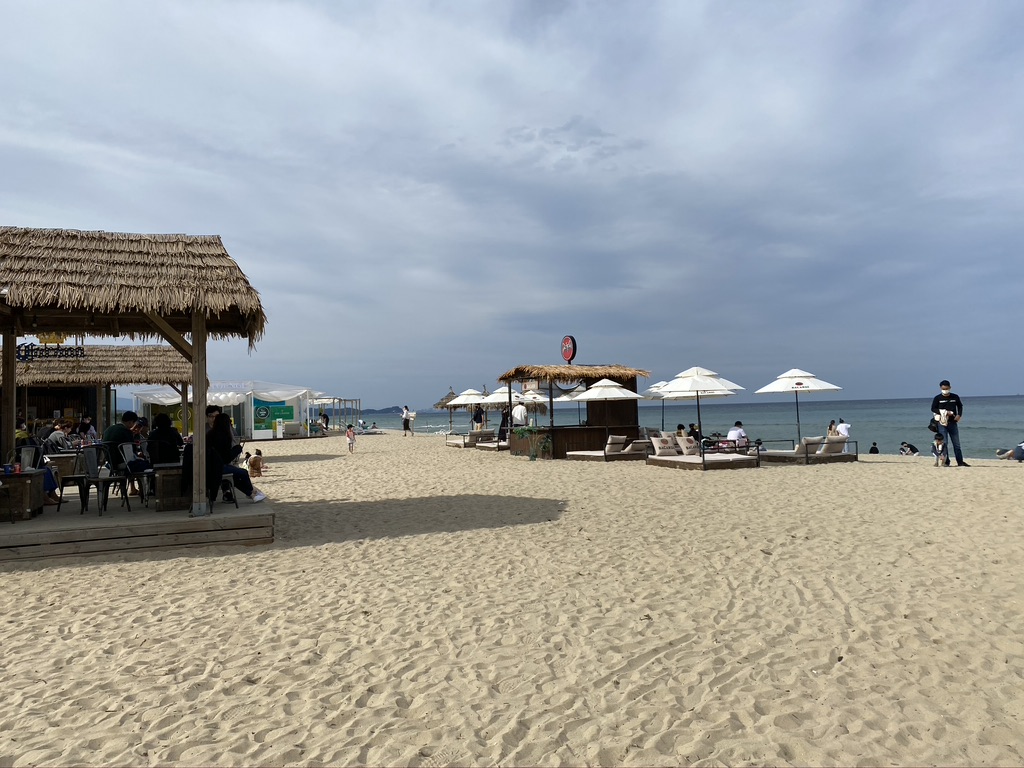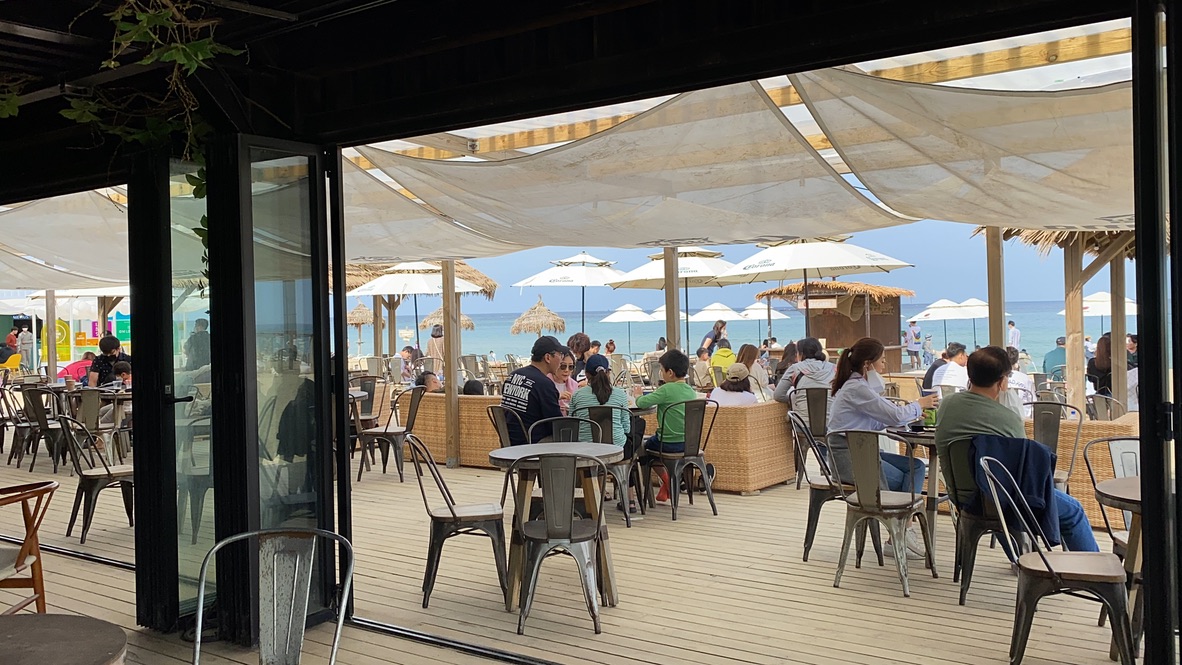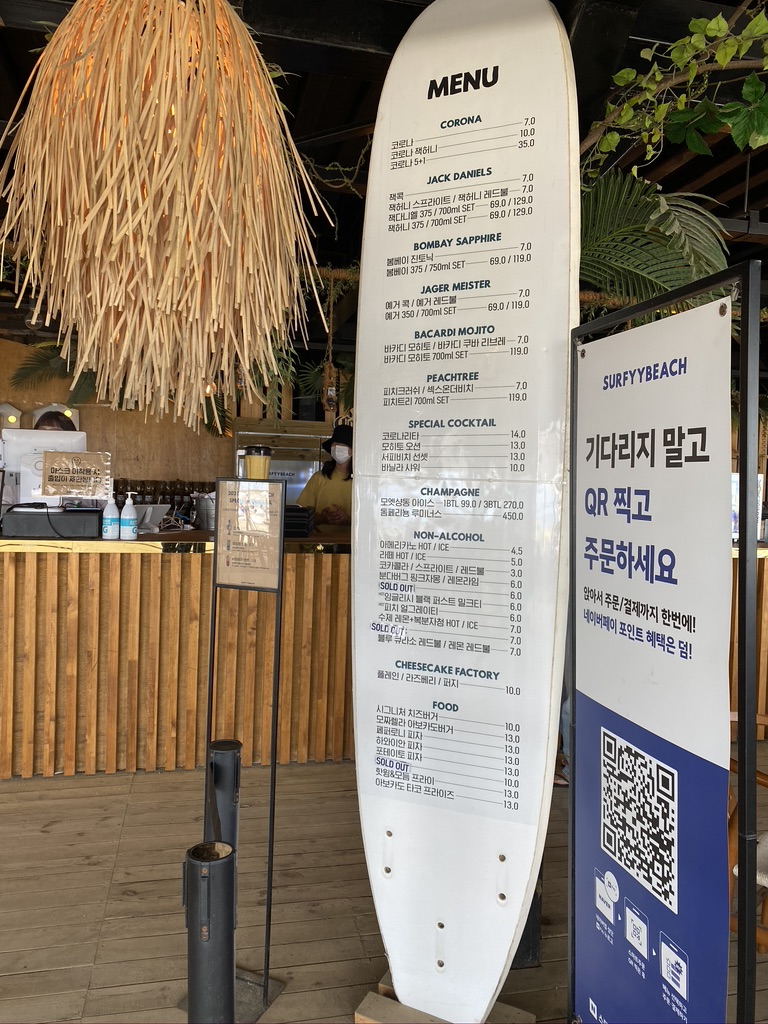 You can also find a small store selling t-shirts, pants, swim suits, bags and hats in the beach bar and cafe. This could be a perfect souvenir shop for you.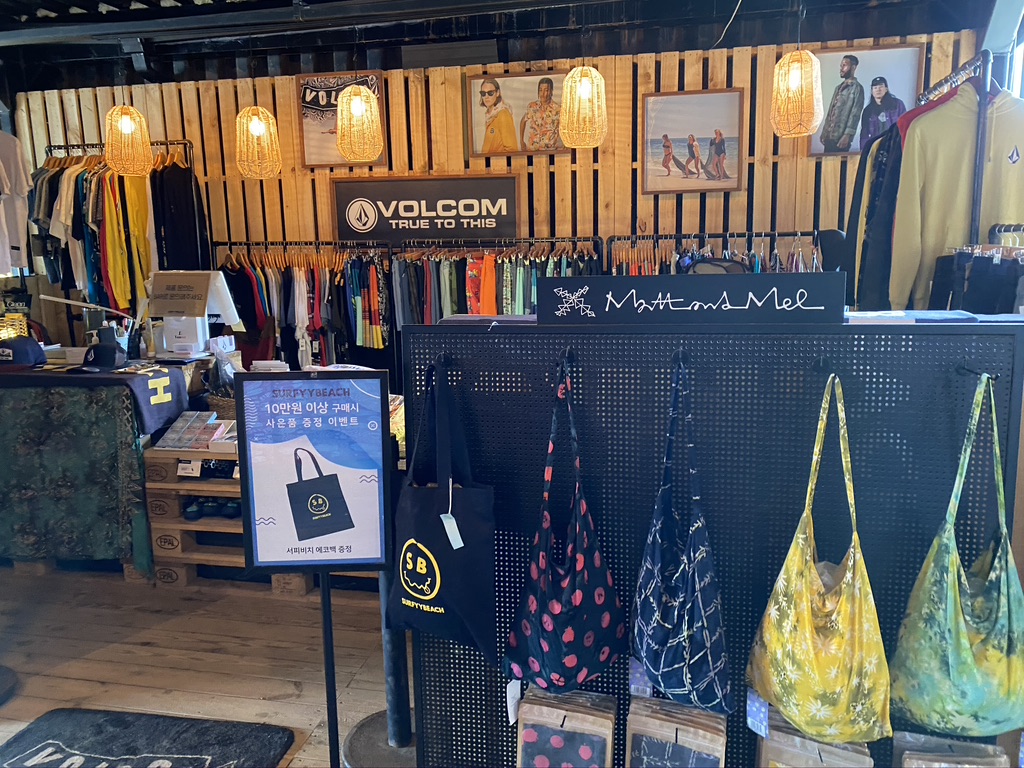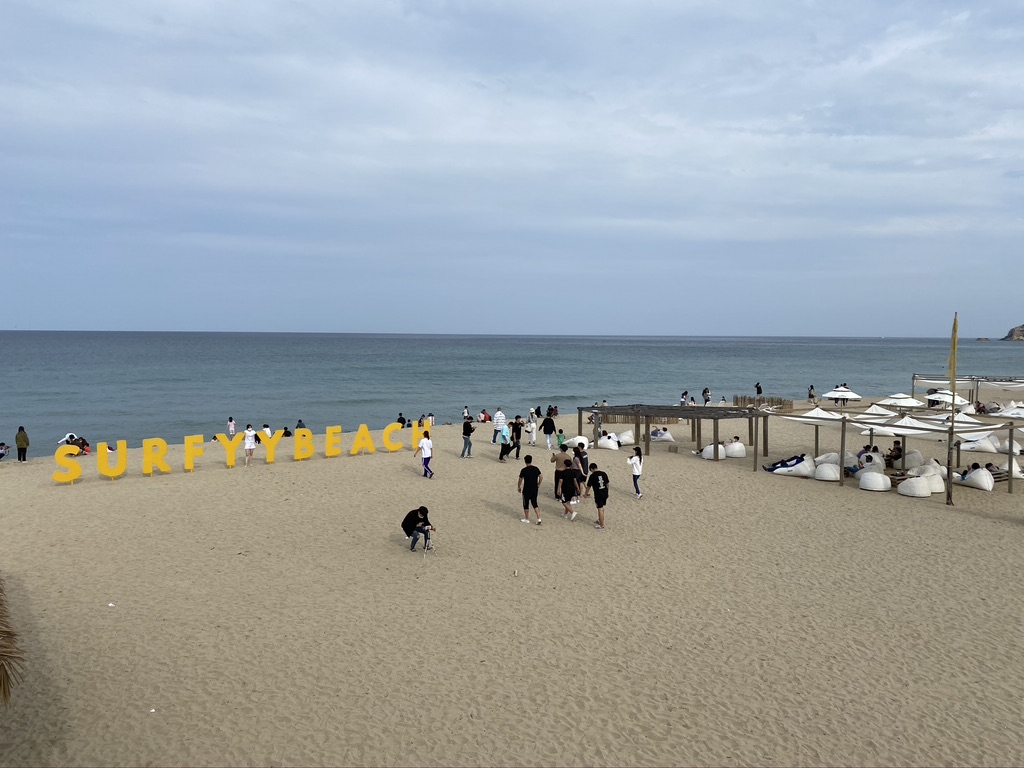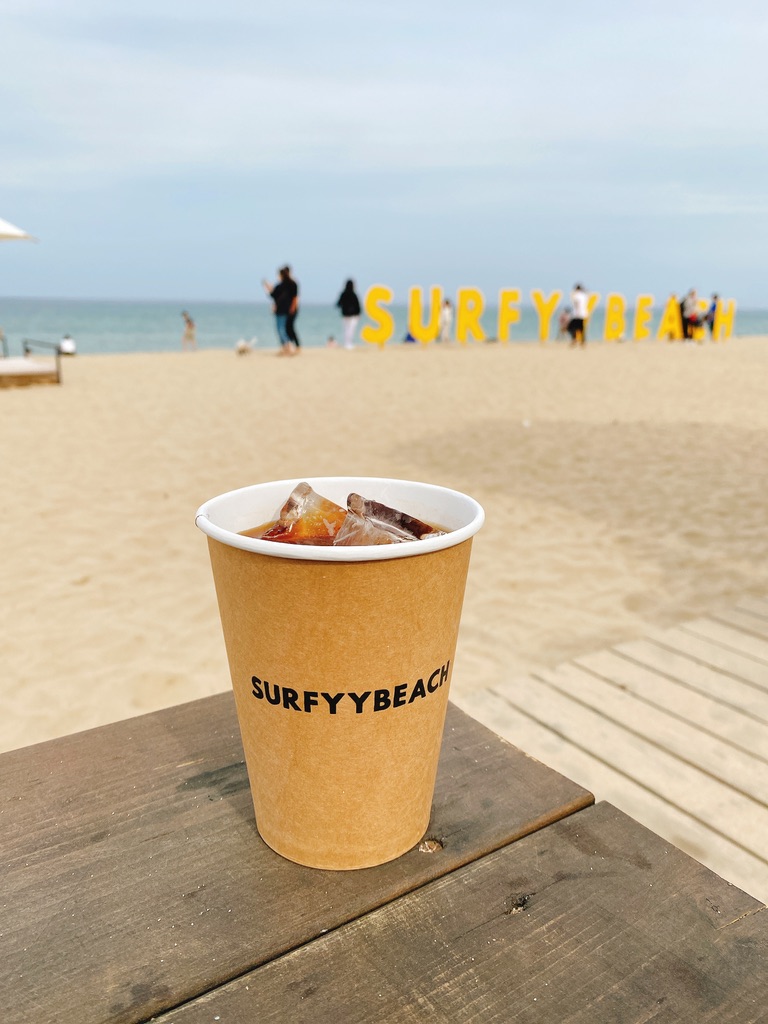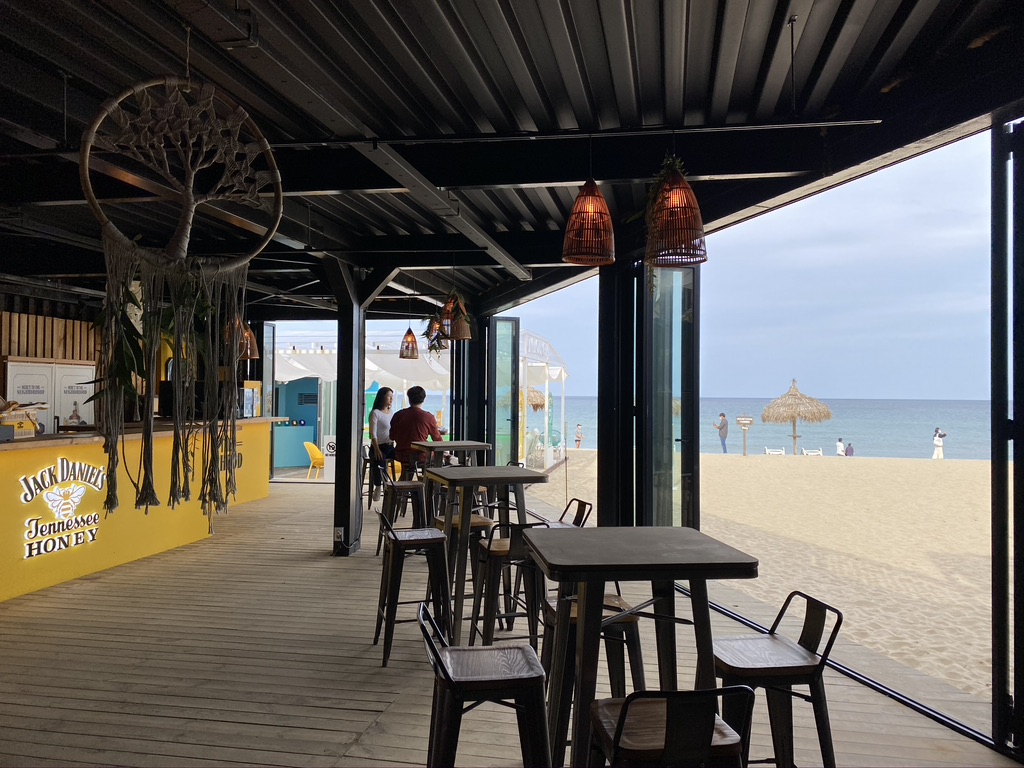 Surfyy beach is a perfect place to enjoy the white sands and crystal clear water in Korea. Also, people who enjoy a pool party will love this place as it is the hottest place to party in summer.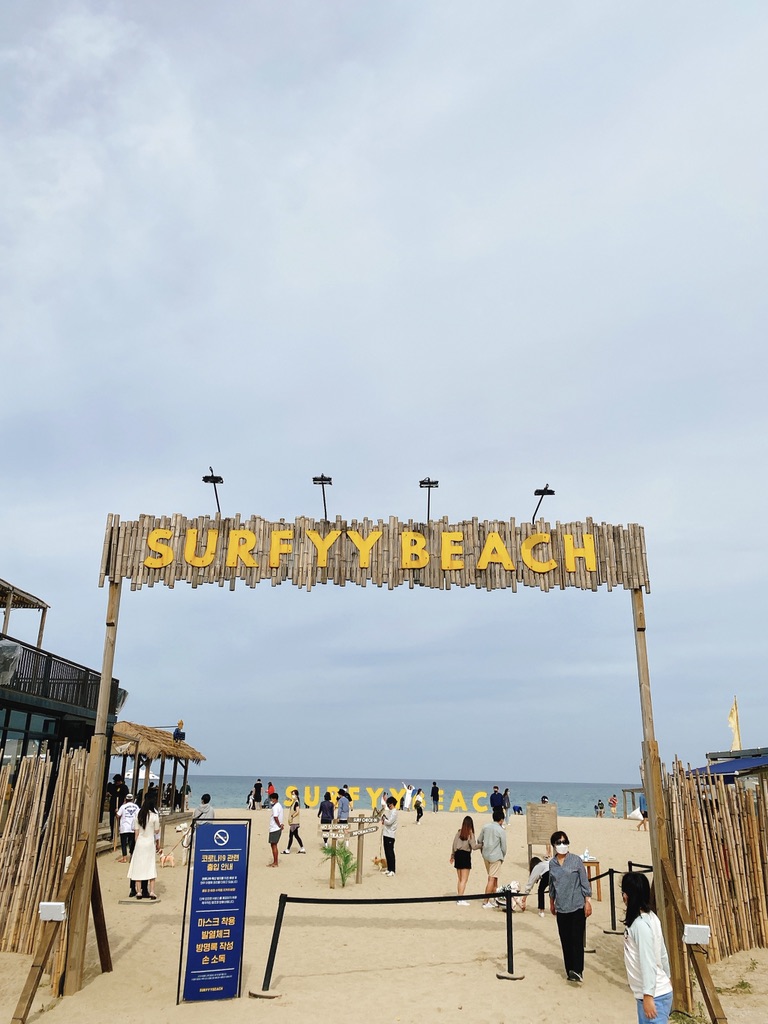 ---
You may also like other Ella's Pick -
[TRAVEL: Tour sites, Travel info, Hotels] - Lotte World Mall & Seokchon Lake in Jamsil, Korea - Places to visit when you stay in Signiel Seoul
[TRAVEL: Tour sites, Travel info, Hotels] - Signiel Seoul - A Luxury Landmark Hotel in Jamsil, Korea
[TRAVEL: Tour sites, Travel info, Hotels] - Yeoju Premium Outlets - First Premium Outlet in Korea
[FOOD: Restaurants, Korean dishes, Cafes] - Cafe Knotted Seoul - Donut cafe newly opened in Jamsil