Hangang Museum - Art Gallery Cafe in Namyangju
Ella's Pick of today is "Hangang Museum (한강뮤지엄 in Korean)", which is an art gallery cafe with a beautiful Han River view in Namyangju.
We have previously shown several cafeterias in Namyangju as there are a lot of unique and fancy coffee shops with beautiful surroundings and environments in Namyangju (You can refer to below for more information of cafeterias in Namyangju).
Hangang Museum is one of those cafes and this cafe is a bit more unique than other cafeterias as you can find a lot of art work in this cafeteria.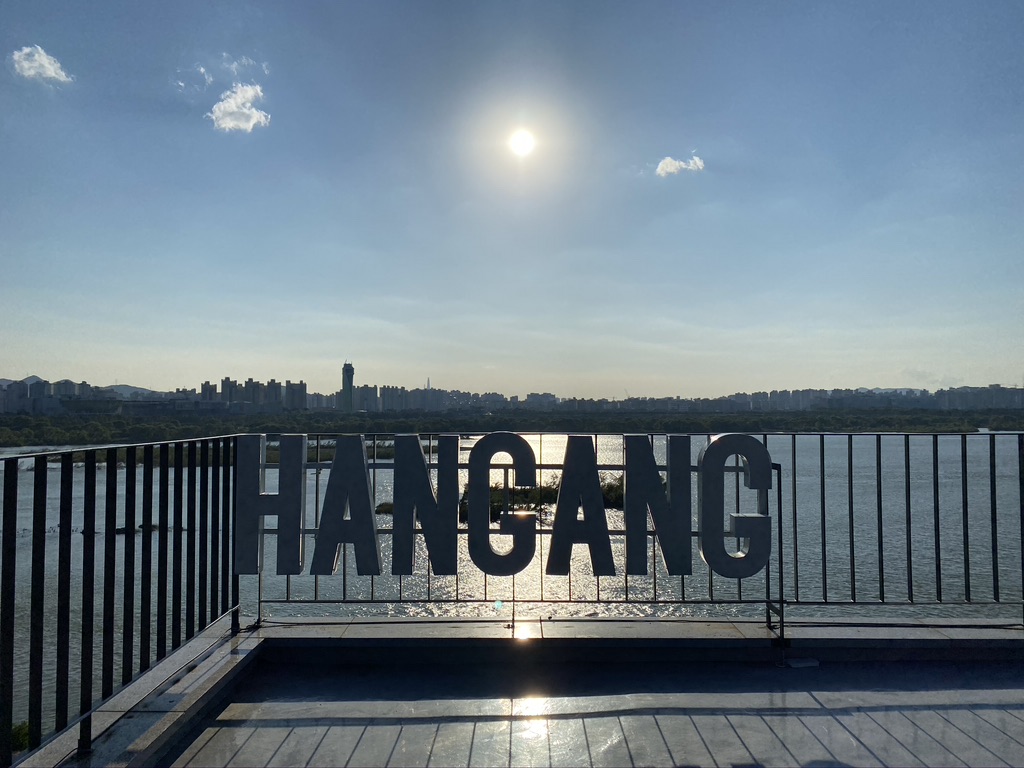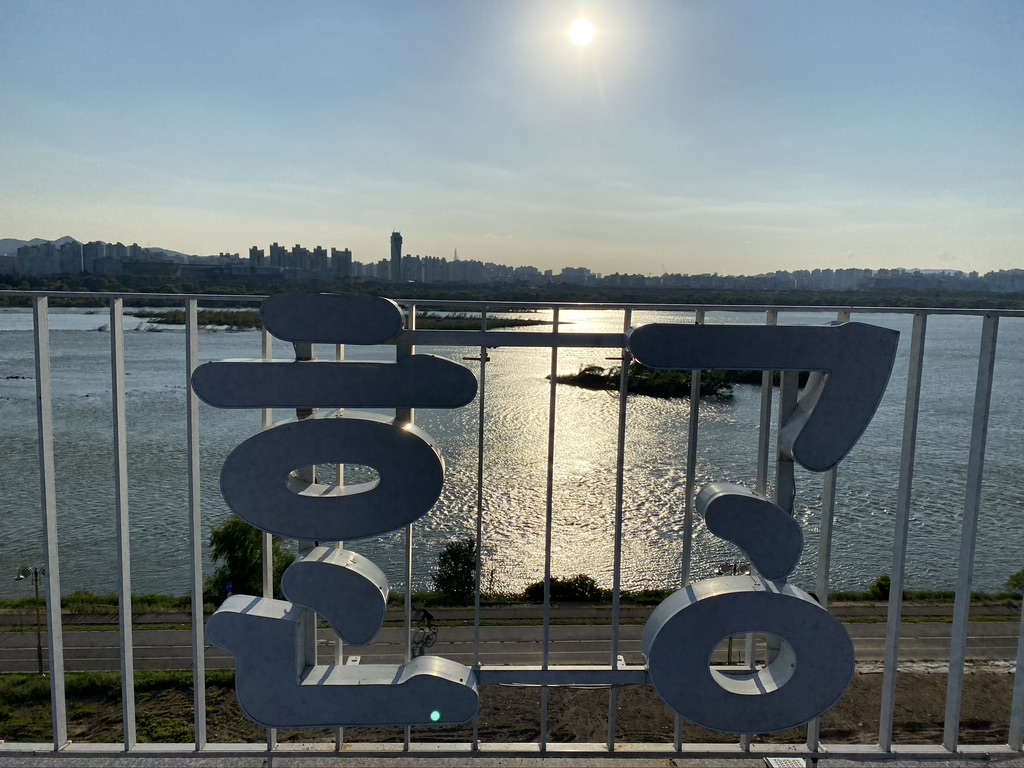 There is an entrance fee at Hangang Museum.
Fees during the daytime is 10,000 KRW (complimentary drinks are included in this fee). Fees during night time is 8,000 KRW and this is applied when you get here after 8 p.m. When you are in group of more than 20 persons, the entrance fee is also 8,000 KRW.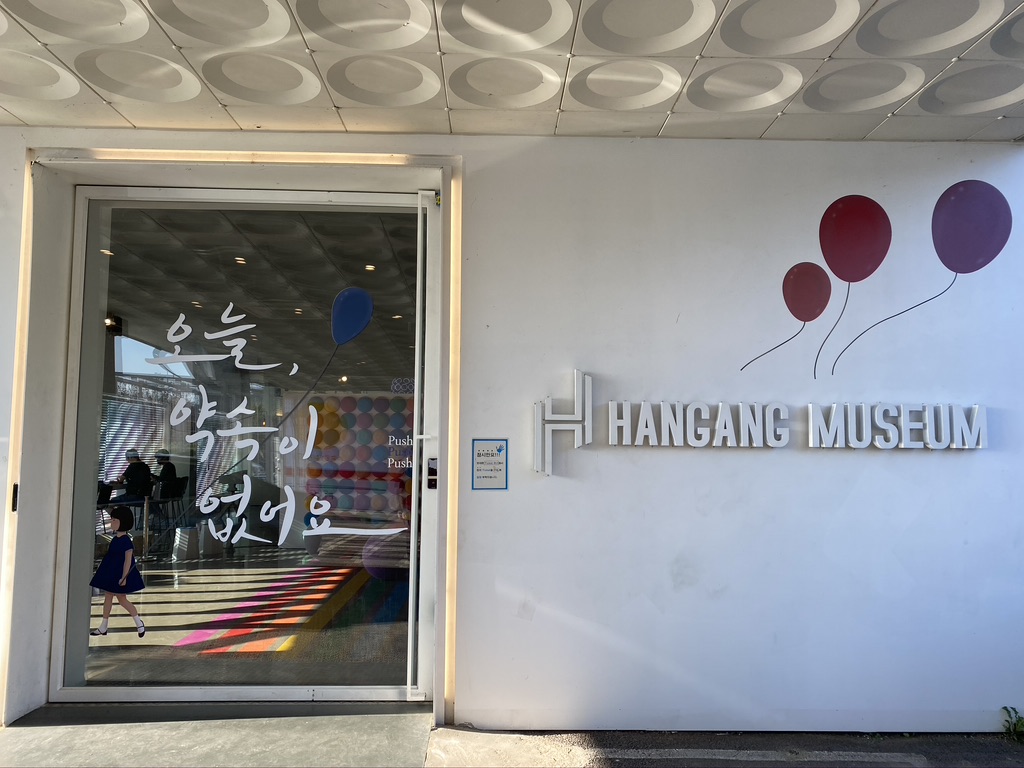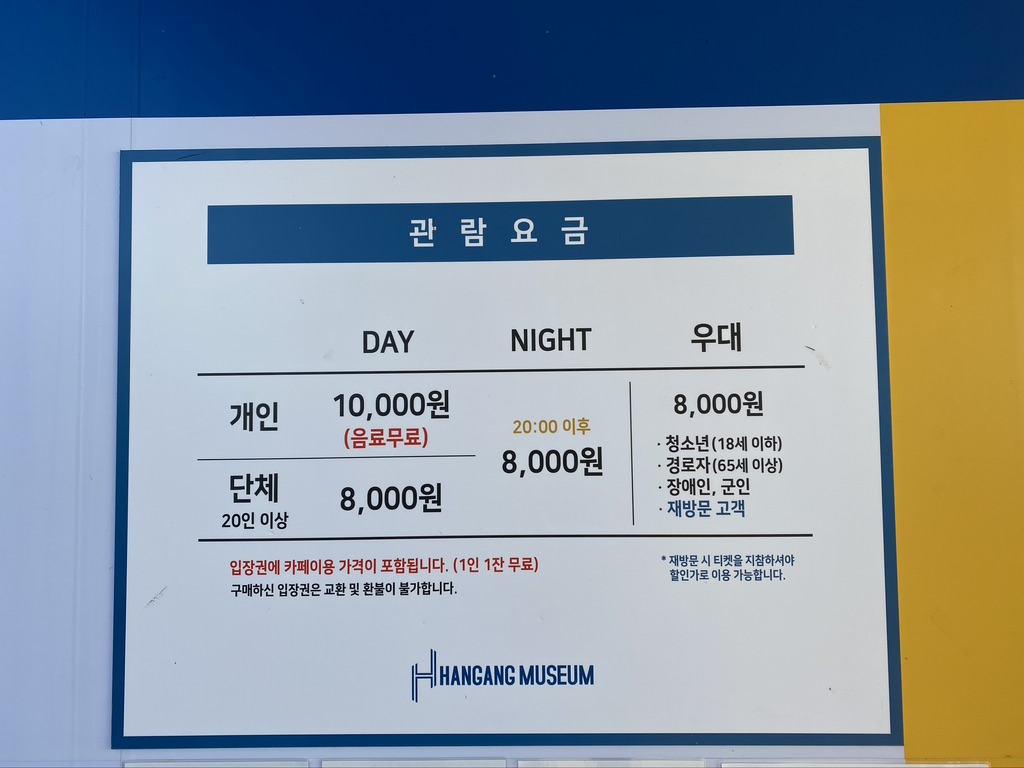 The building of Hangang Museum is quite large and there are floors from 1 to 3. There is a museum on the 1st floor and you can find lots of art work here. You can see more art work on the 2nd floor and there is a cafeteria for you to get some drinks. Also, there is an art shop on the 2nd floor. On the 3rd floor, there is a lounge where people can sit and enjoy drinks inside the cafeteria with a wonderful Han River view.
You can go upstairs from the 3rd floor to get to the rooftop. You can enjoy a Han River and mountain view outside the cafeteria.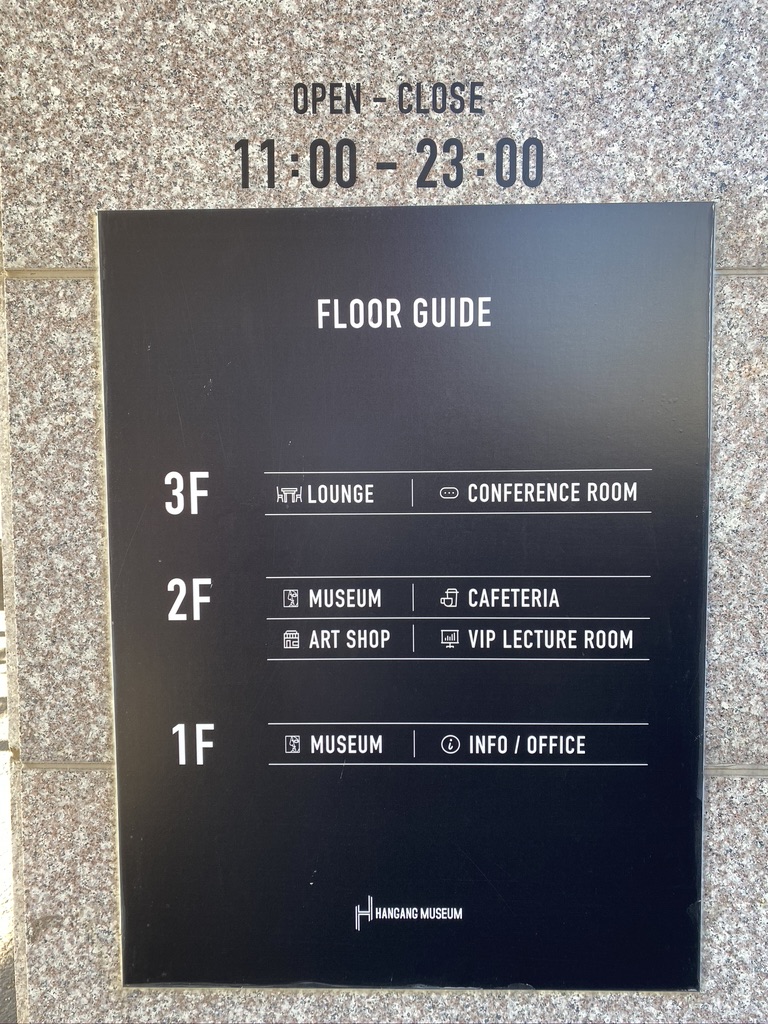 As you can see from the photos below, there are various kinds of art work on the 1st floor and 2nd floor and you will definitely enjoy and spend a relaxing time by seeing those art work.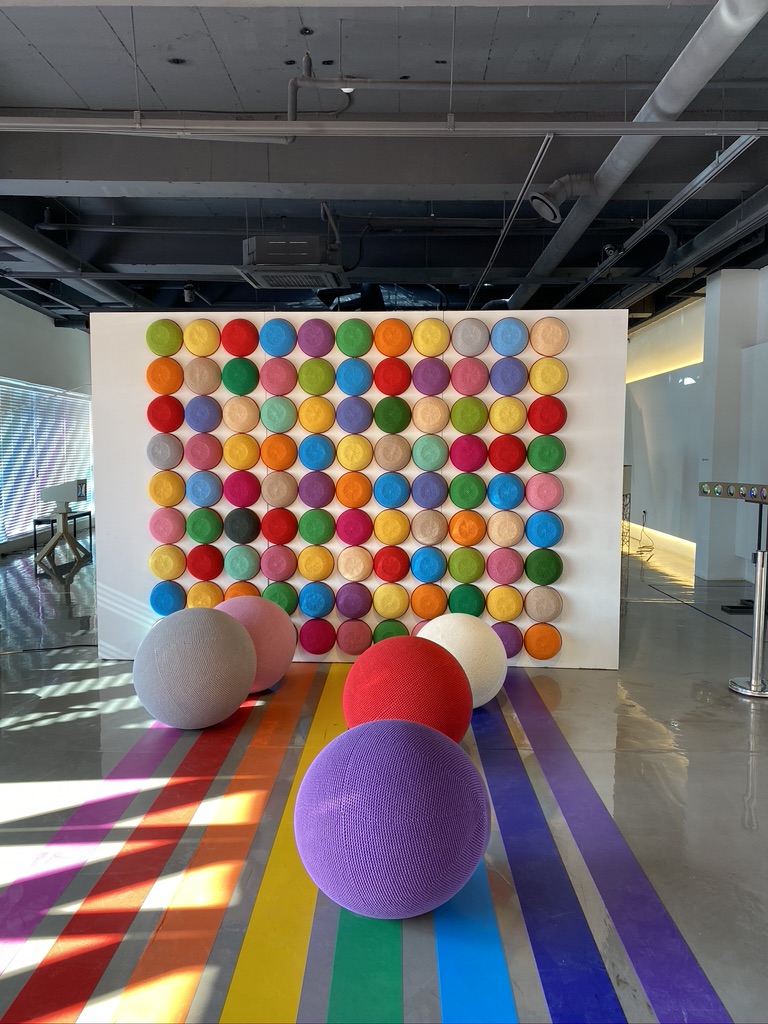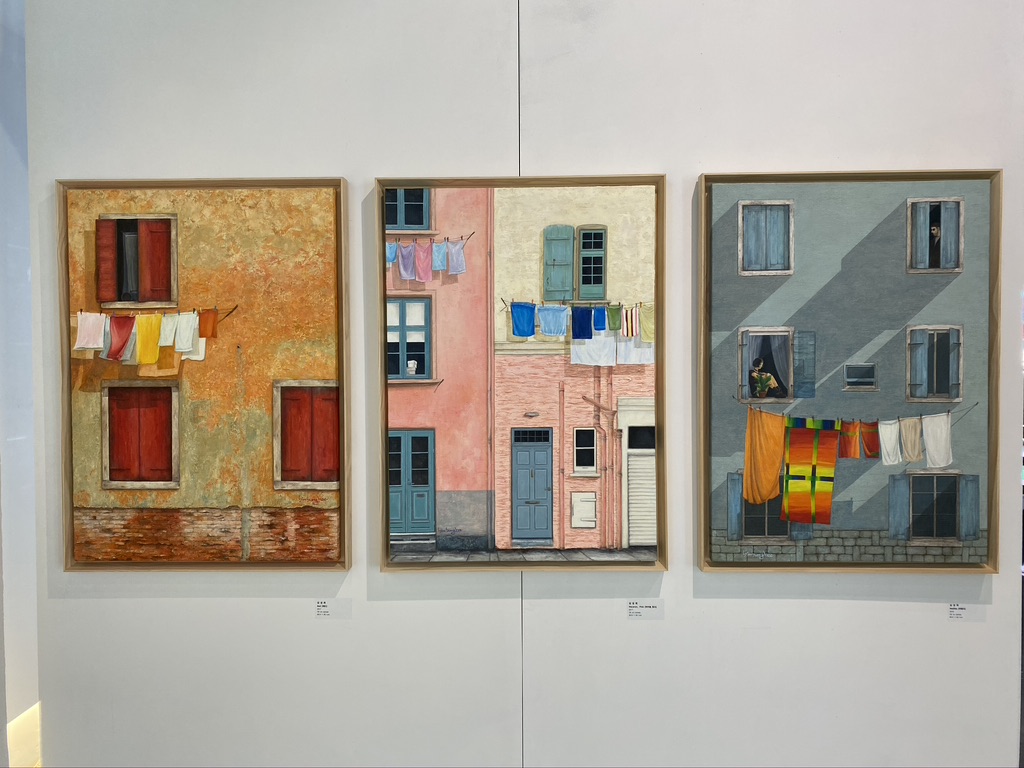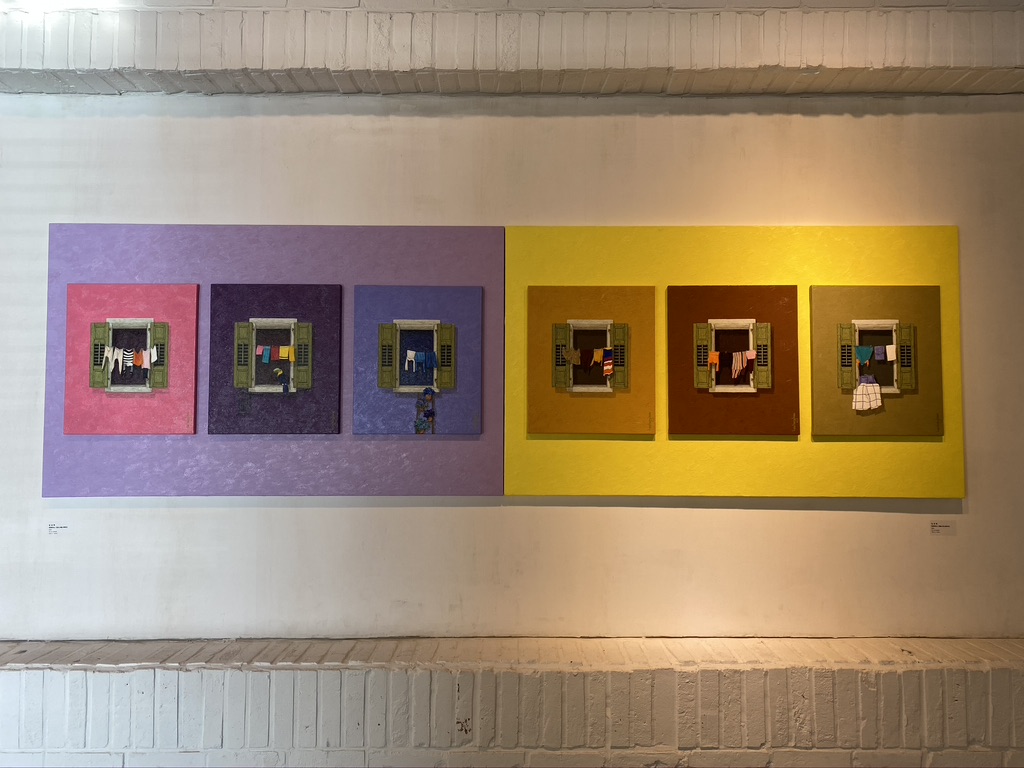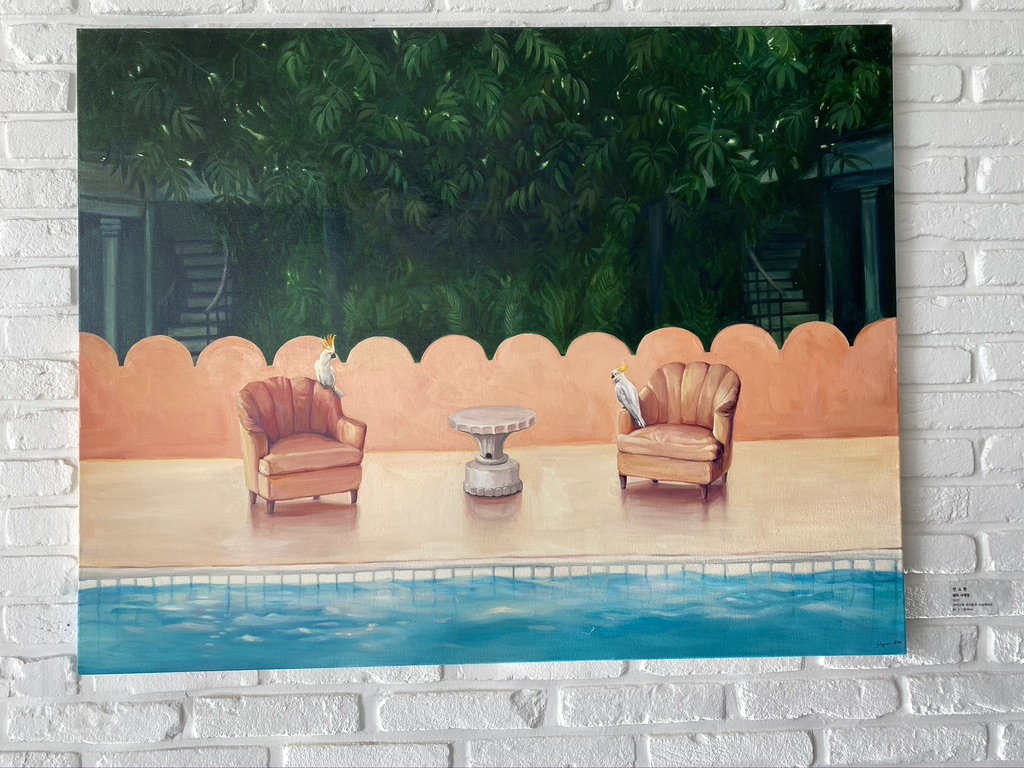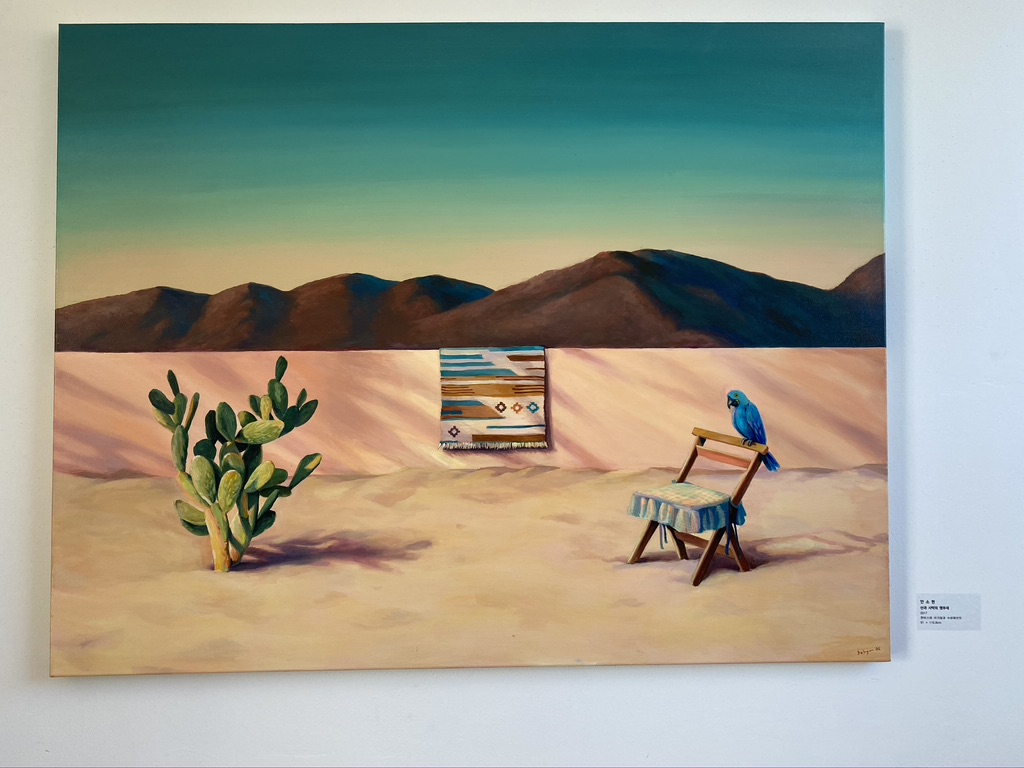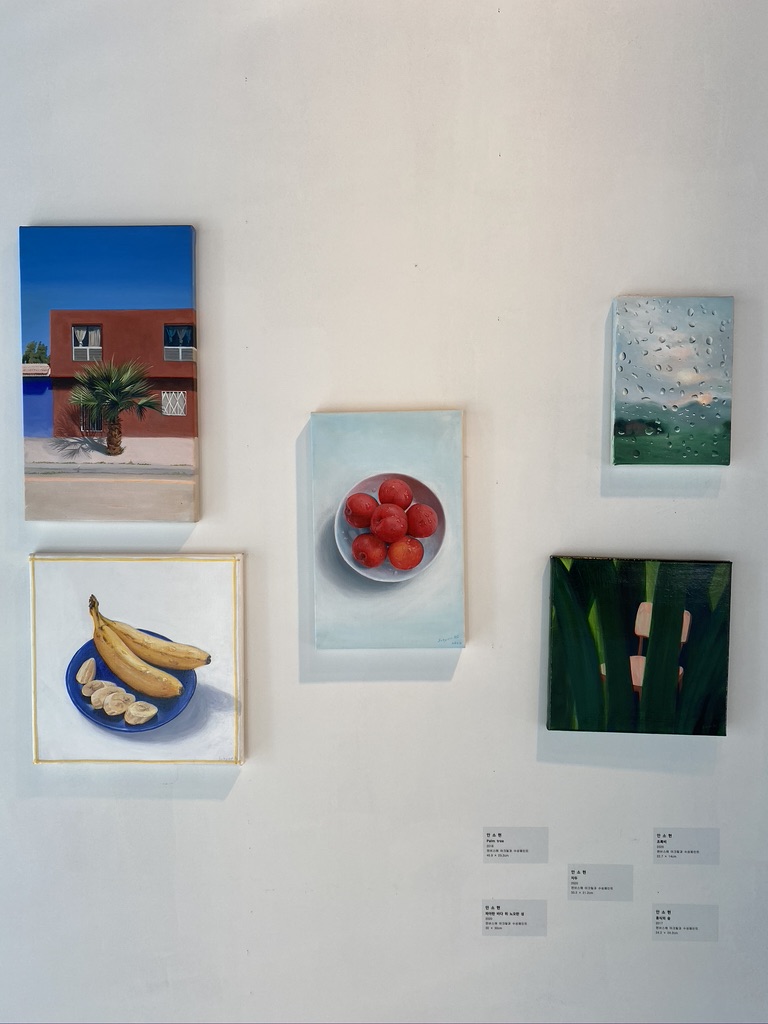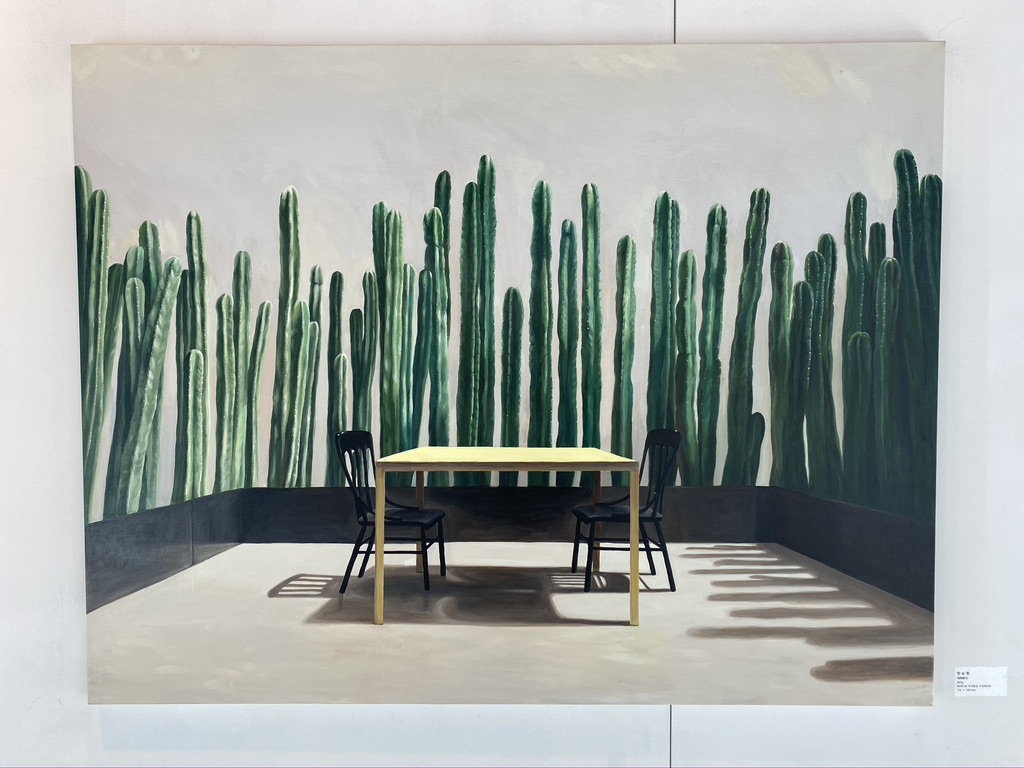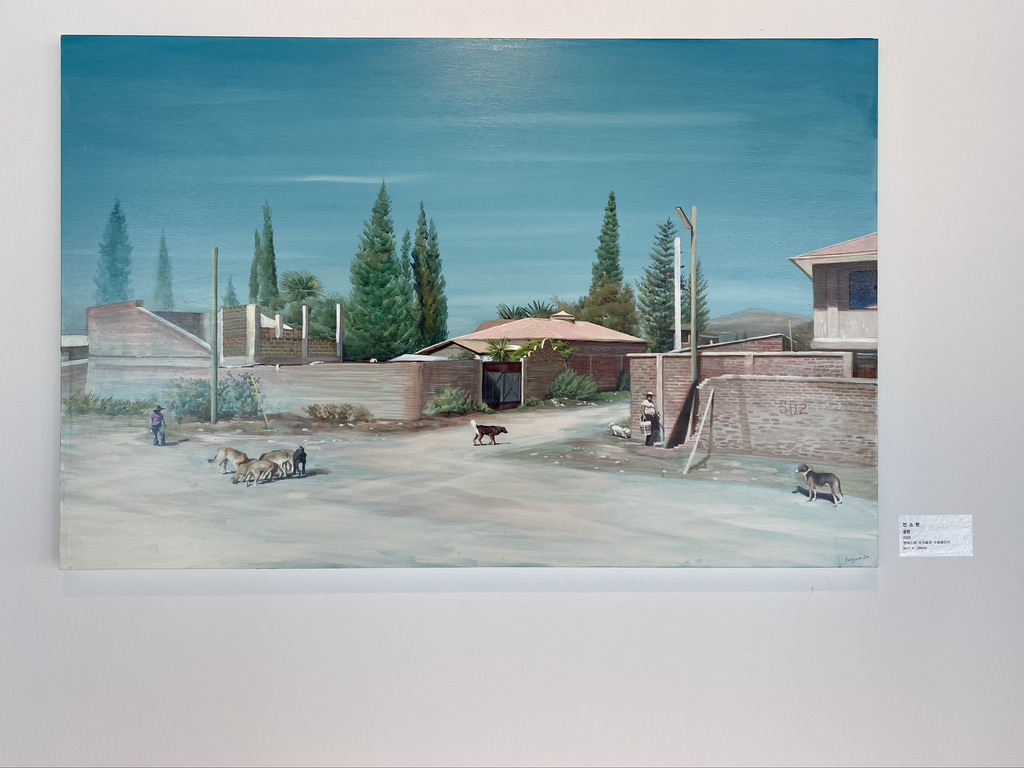 As we mentioned, there is a cafeteria where you can get complimentary drinks on the 2nd floor. Most of the beverages are free but there are some drinks that you should buy.
Coffee menus of Americano, Cafe Latte, Vanilla Latte, Einspanner and Red-lip (Americano with pink vanilla cream) are available and other beverage menus of Strawberry latte, Deep Choco, Green Tea, Grapefruit Tea, Iced Tea and Coconut Mango Latte are also available. There are also sparkling ades of Violet Colour, Indi-pink, Grapefruit and Lemon. Additionally, there are tea menus of Chandelier (Champagne-scent Tea), Before-sunset (Grapefruit and Cream Herb Tea), With-me (Fruitful Herb Tea) and Space Oddity.
All of these menus mentioned above are free and there are other drinks that they sell for you.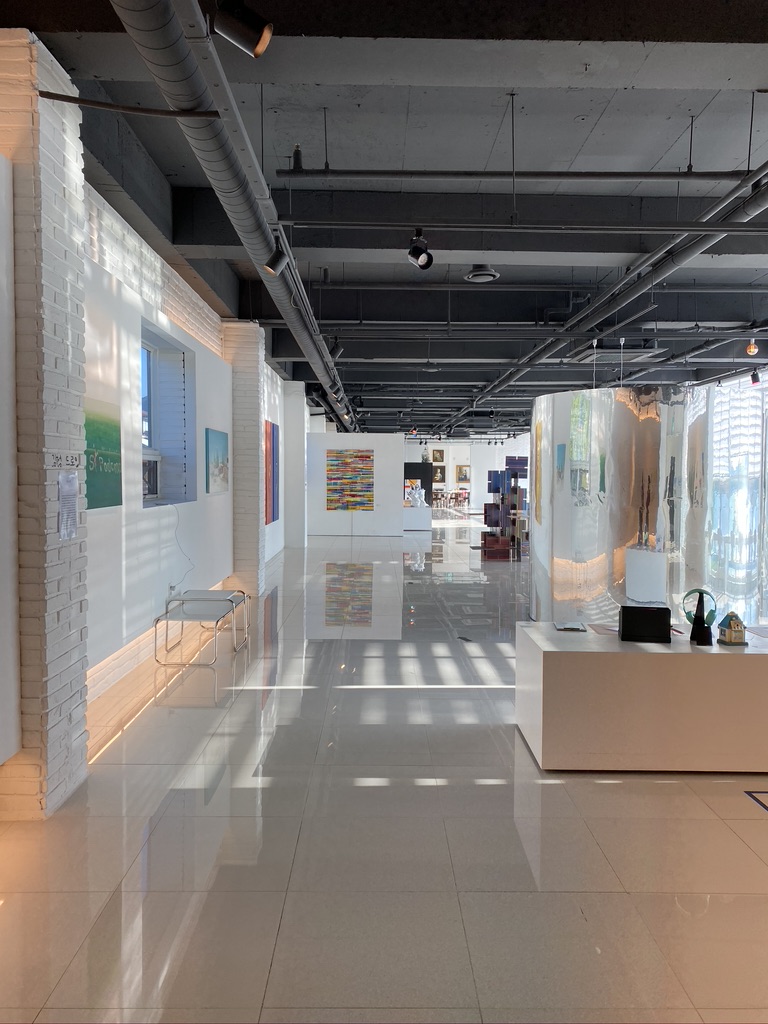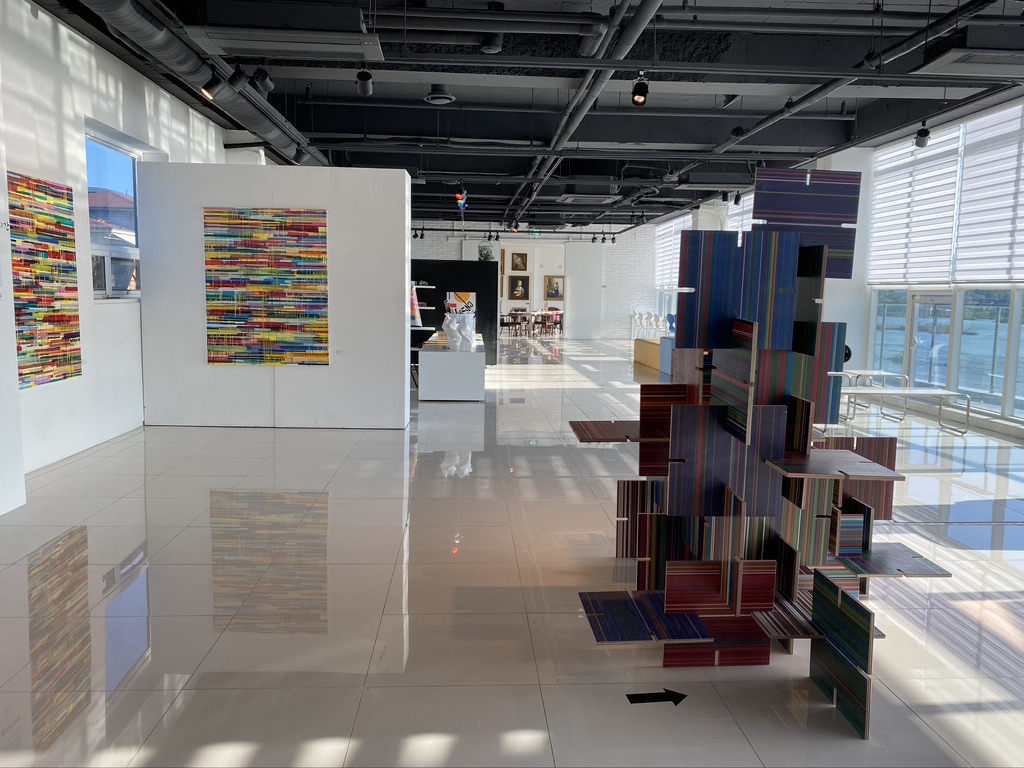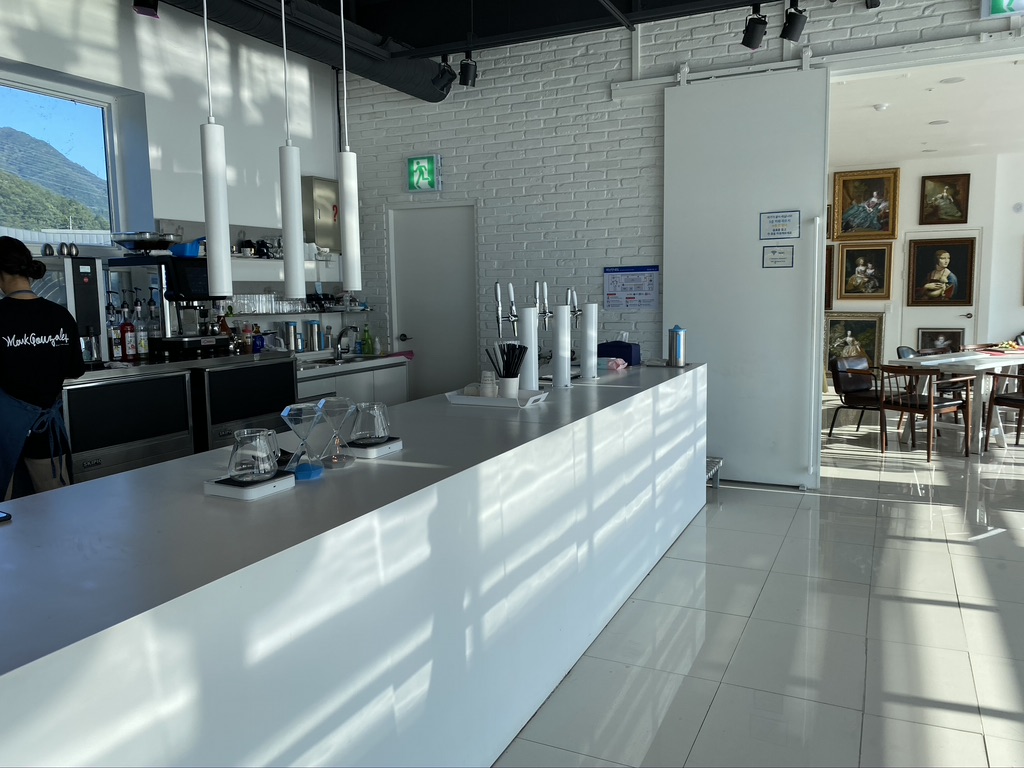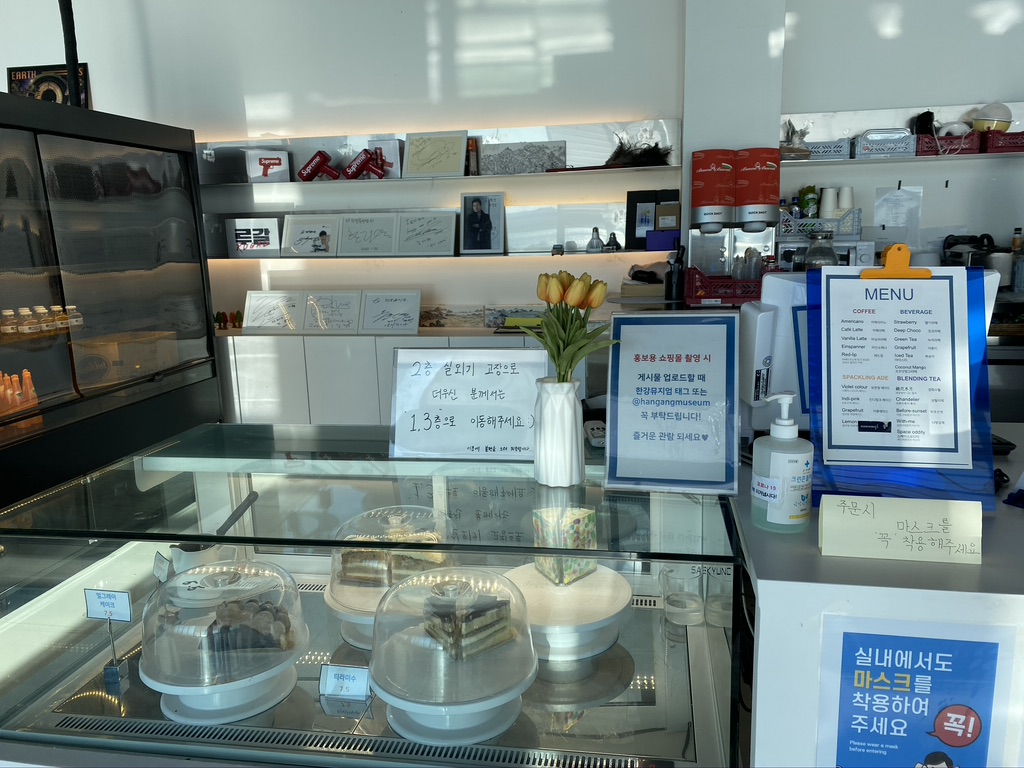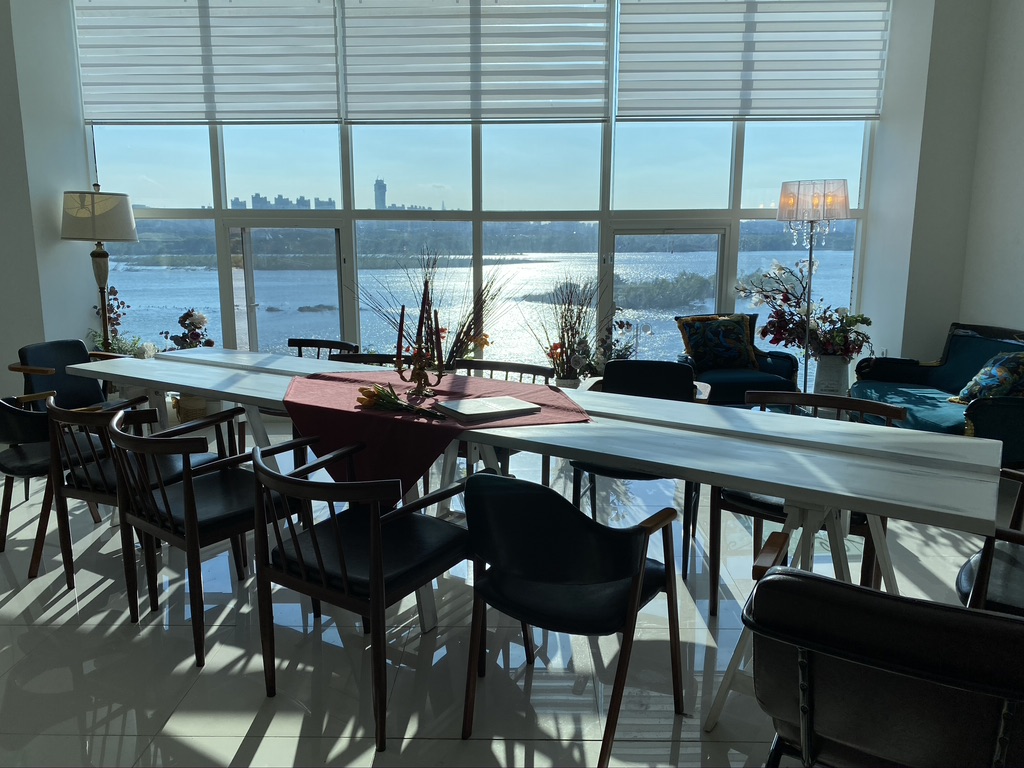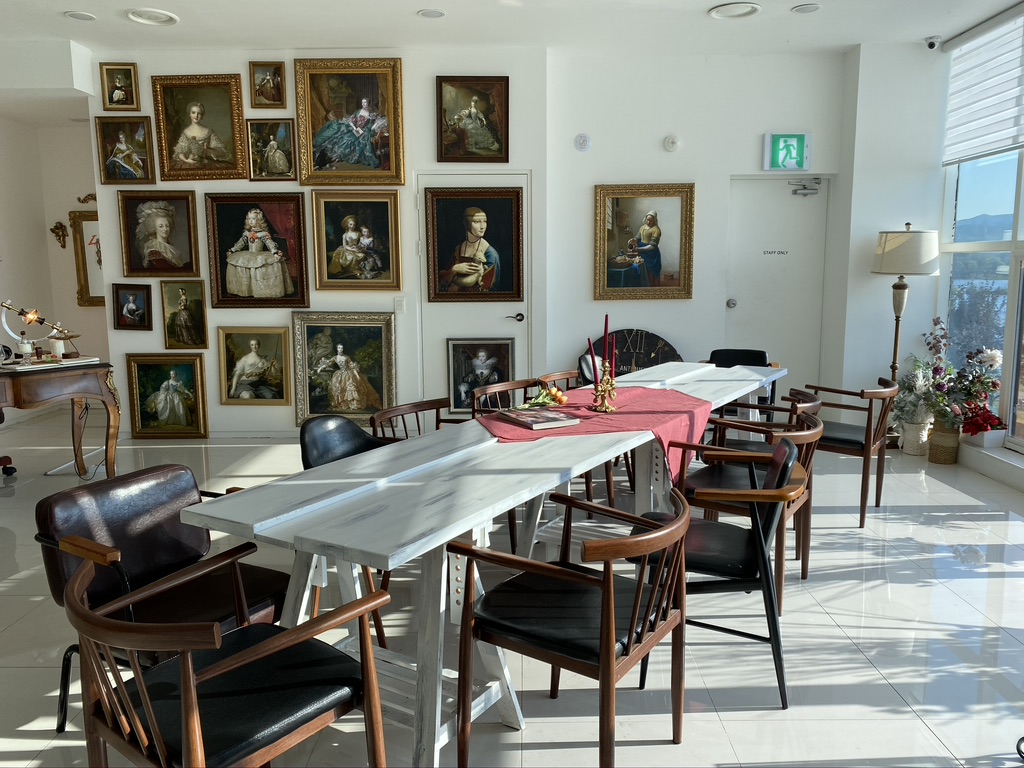 There is a small art shop on the 2nd floor. You can find some art work and adorable ornaments here. This could be a great place for you to get some souvenirs.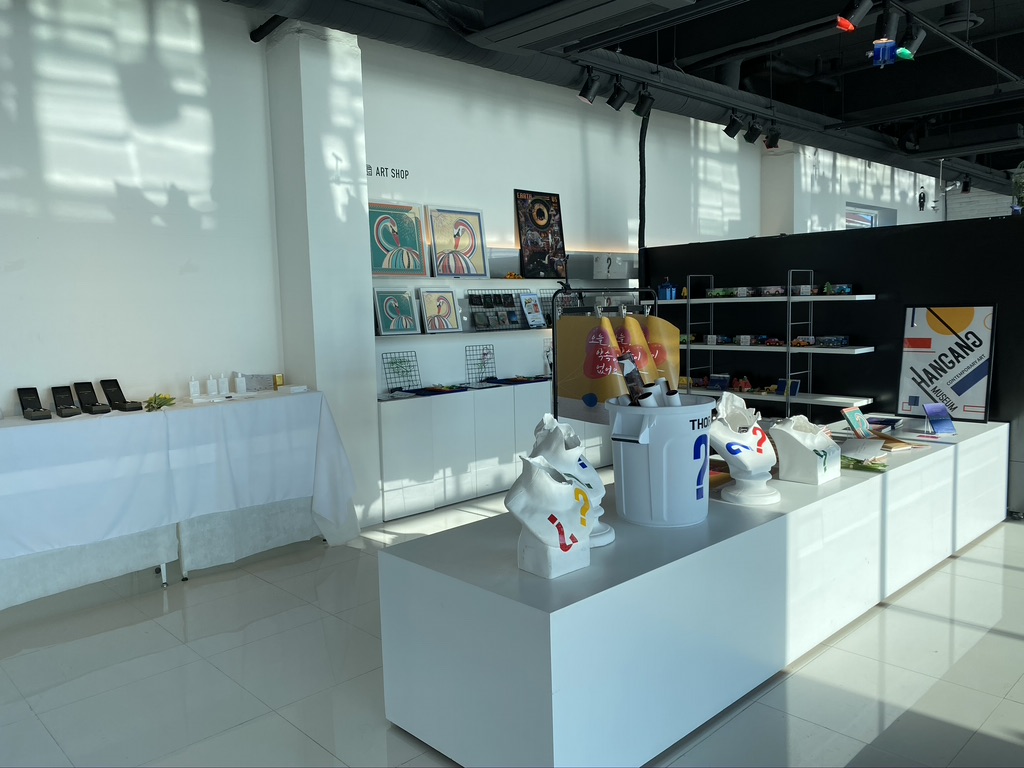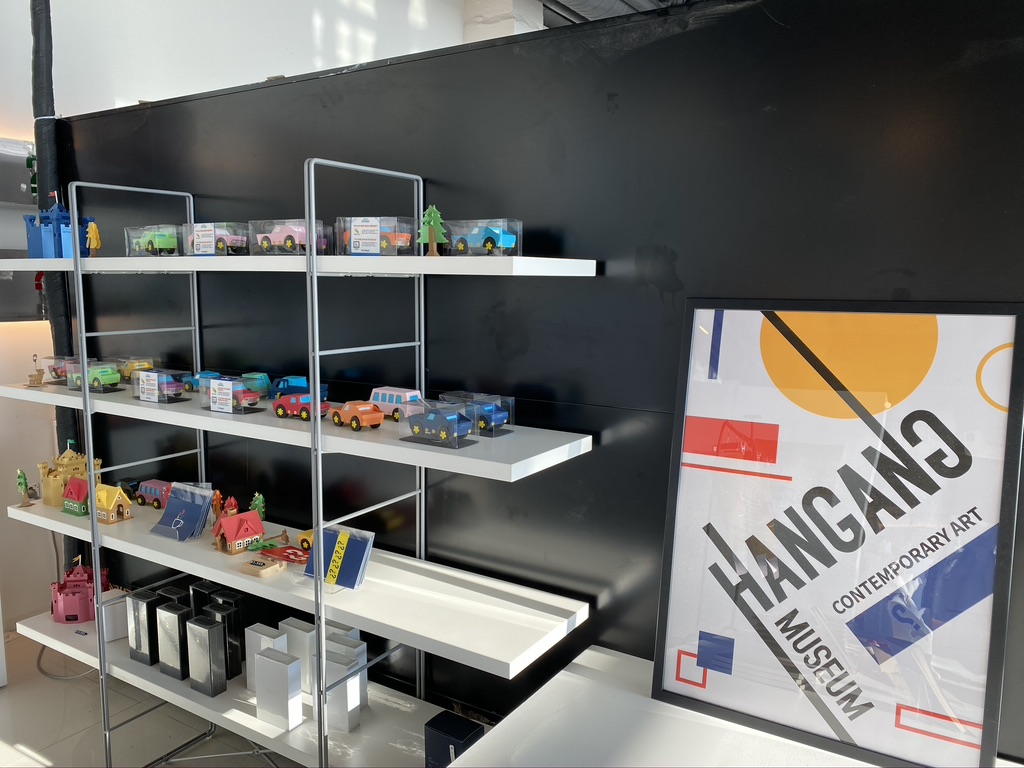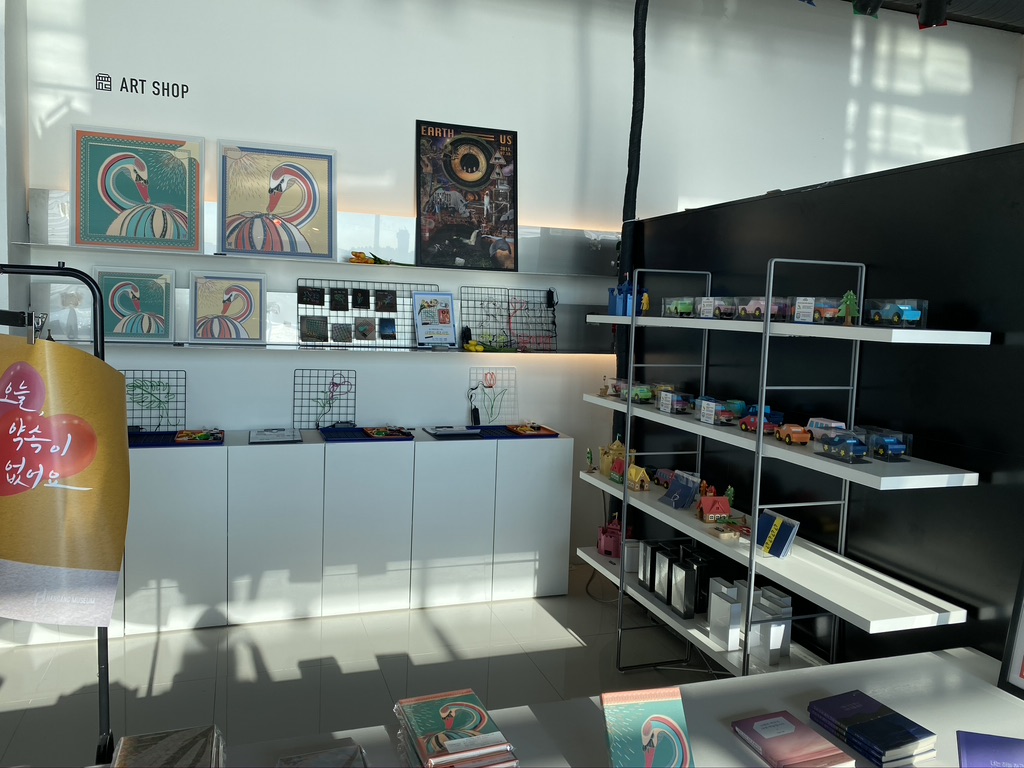 There is a wide window on both 2nd floor and 3rd floor so you can enjoy a great Han River view inside the cafeteria with your drinks.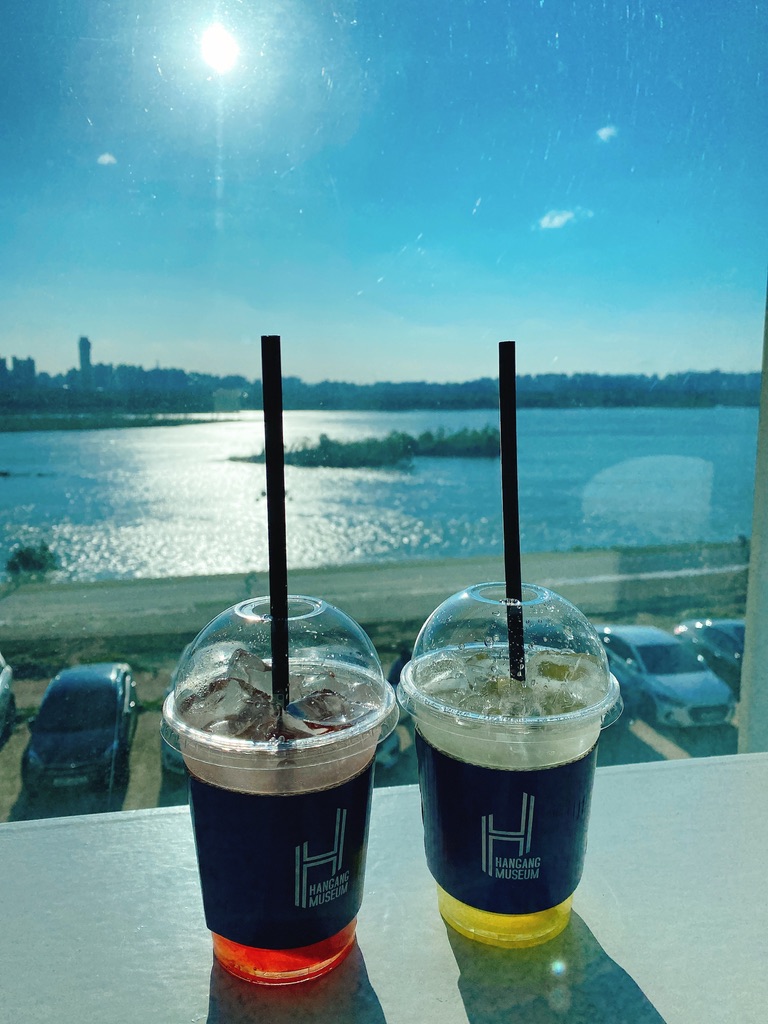 There are several seats and tables on the 3rd floor and this floor is spacious enough to enjoy drinks with a nice view in the cafeteria.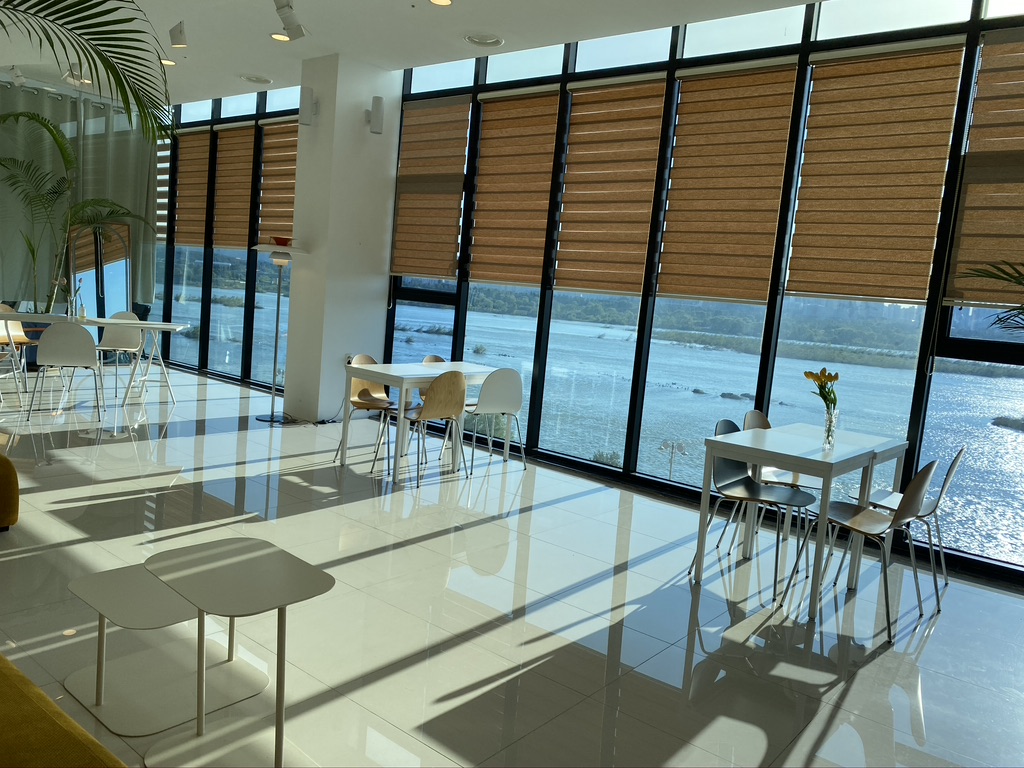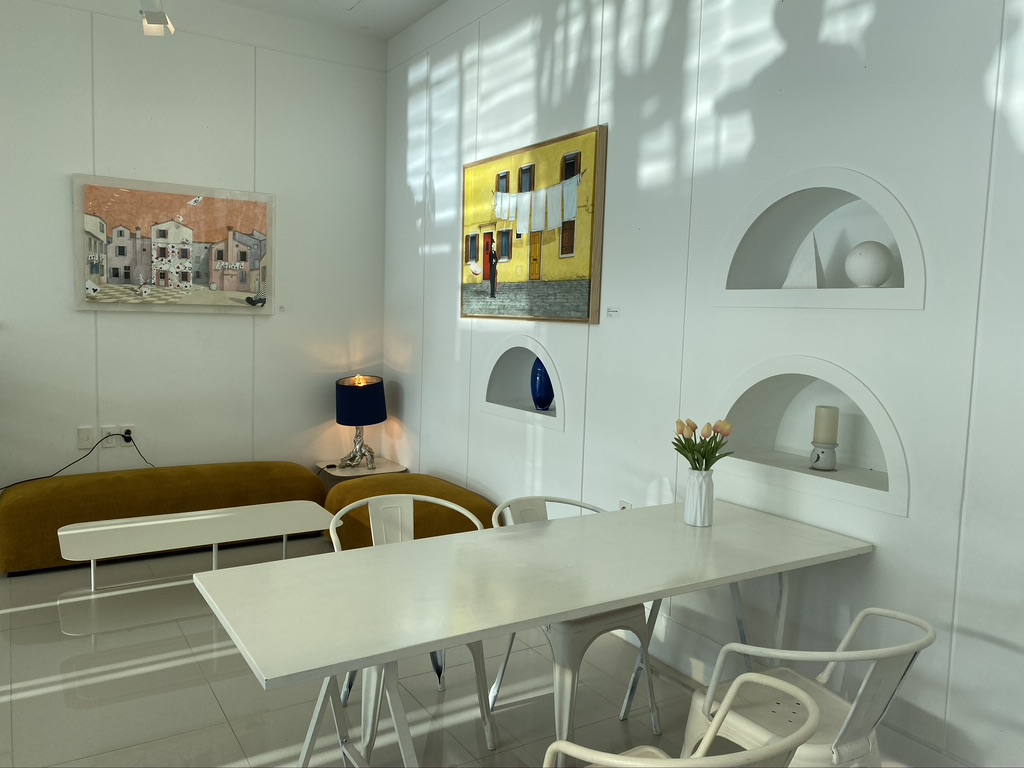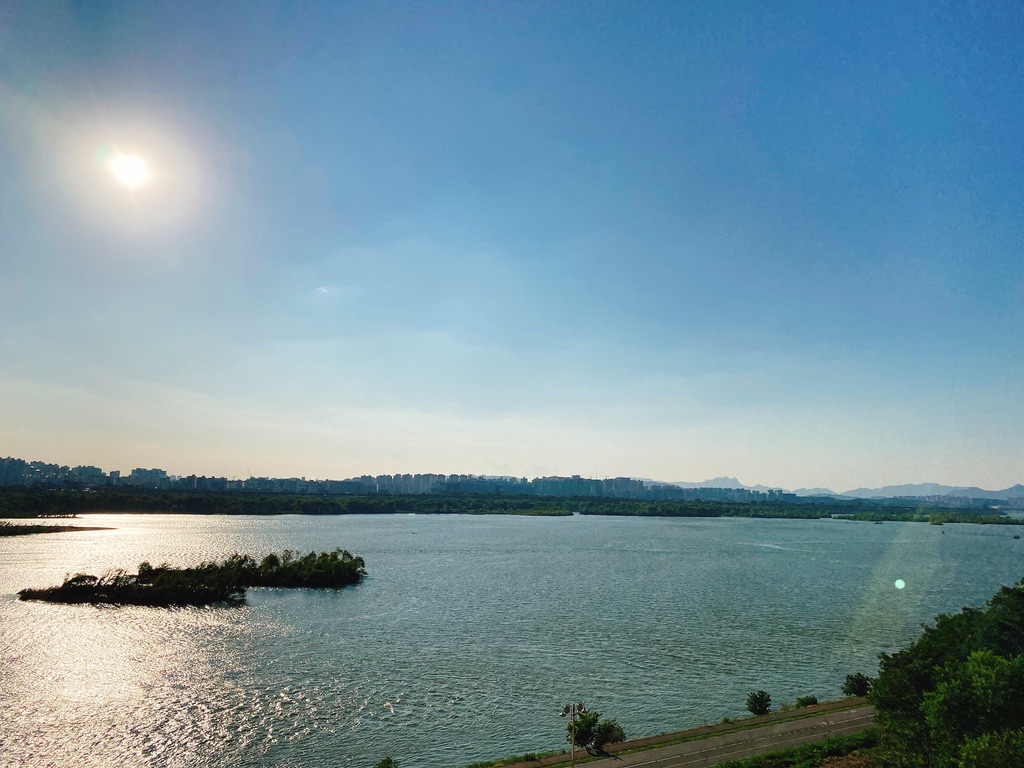 You can go to the rooftop from the 3rd floor and you can enjoy an outside view from here. You can find a beautiful mountain and Han River view here.
You can see "Hangang" and "한강" letters, which means Han River, and this is a great photo spot for you.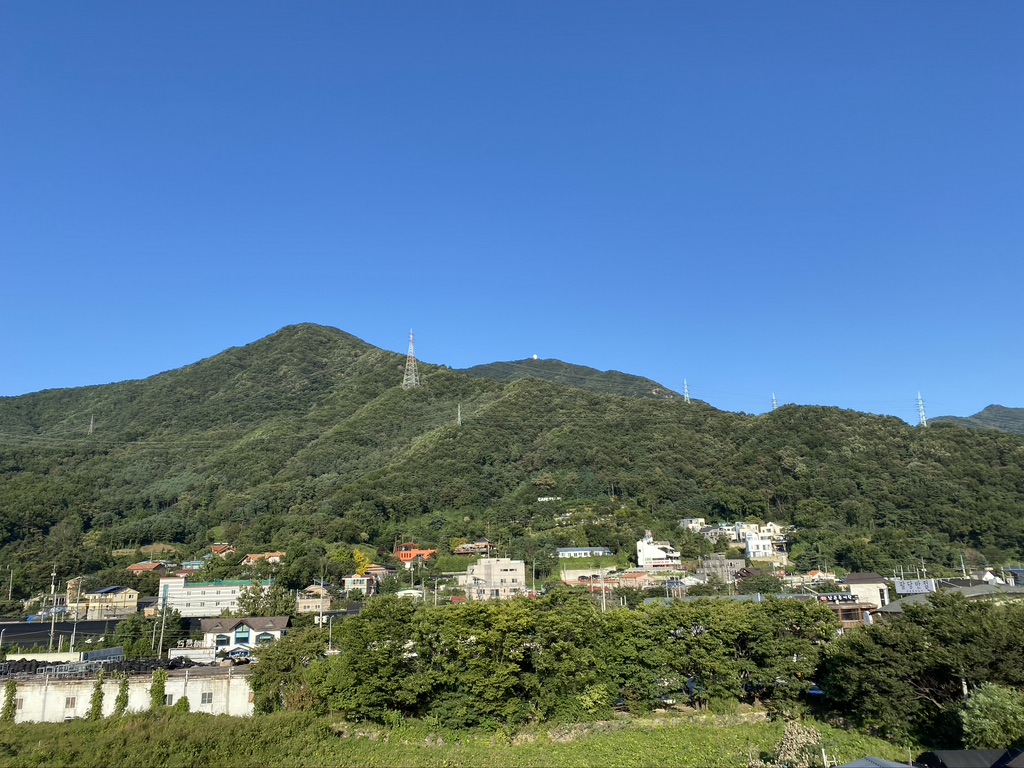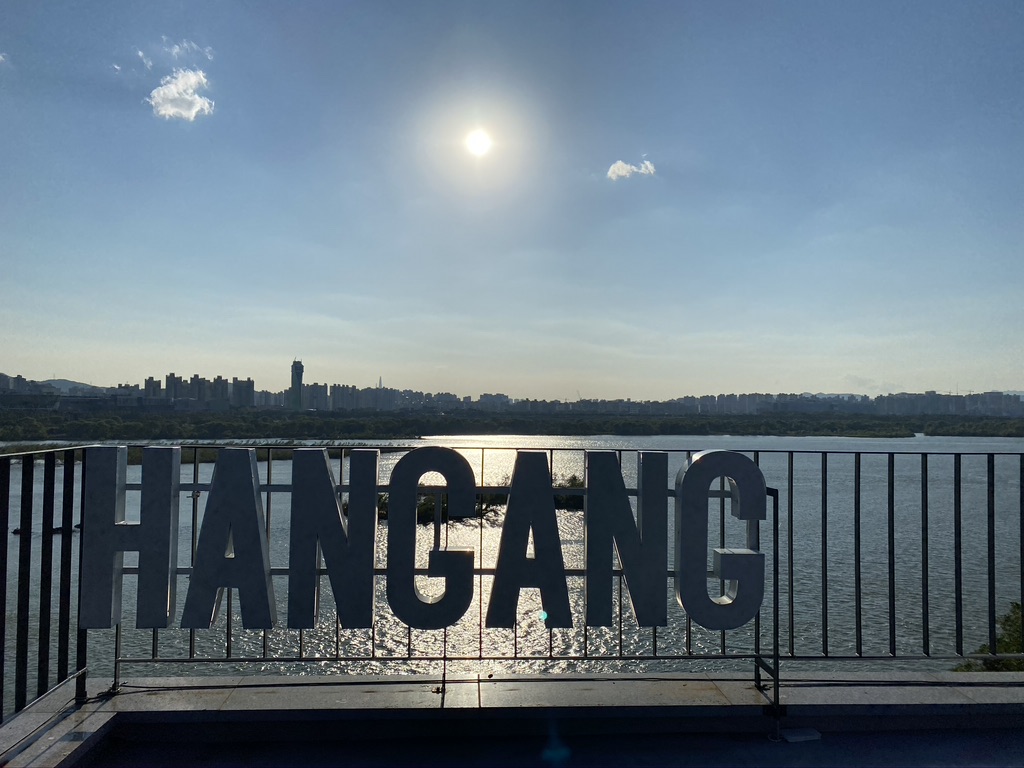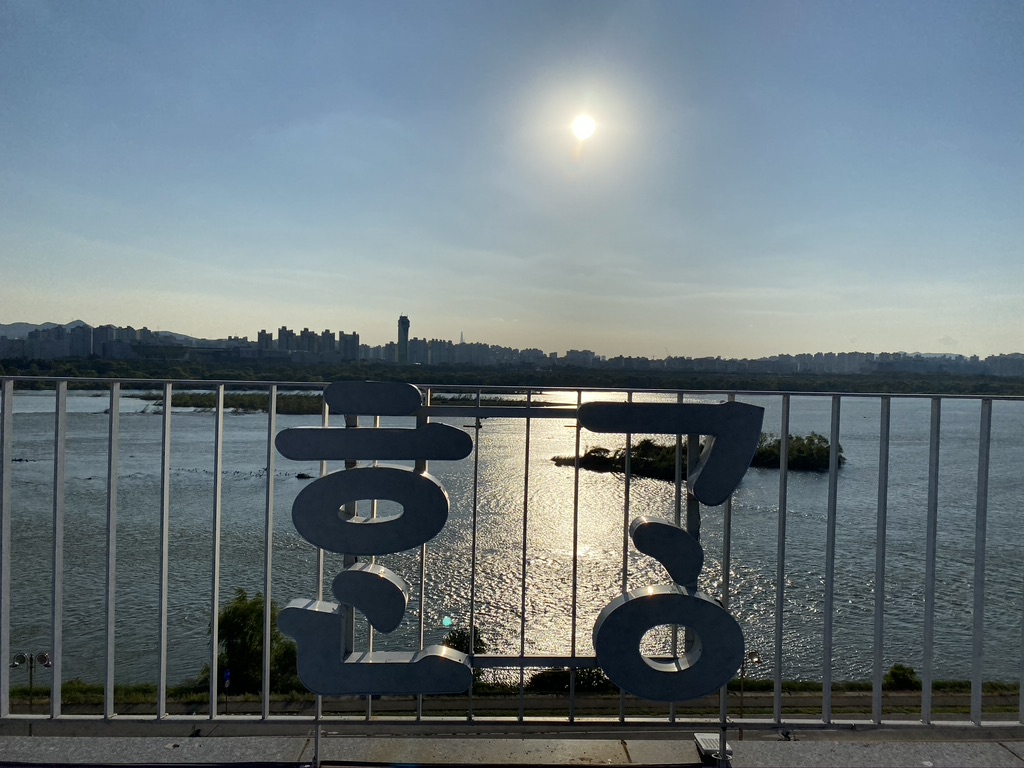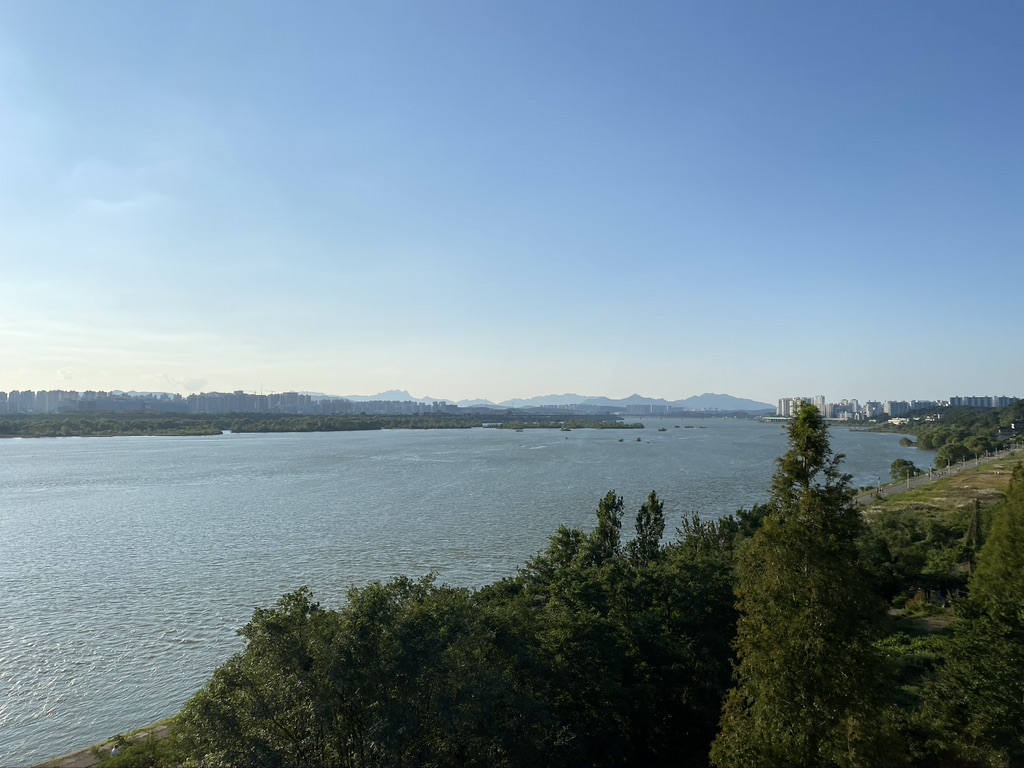 As we have introduced a lot of cafeterias in Namyangju, you may need to take some time to travel cafeterias in Namyangju. Hangang Museum, an art gallery cafe, will be a perfect choice for you to visit in Namyangju.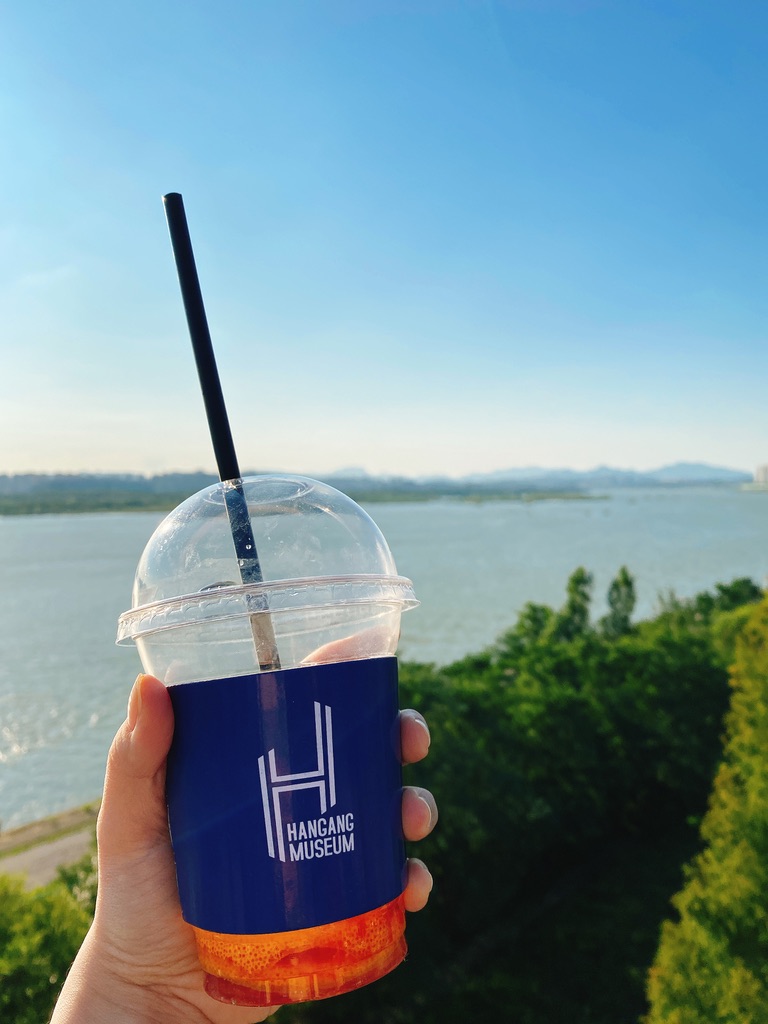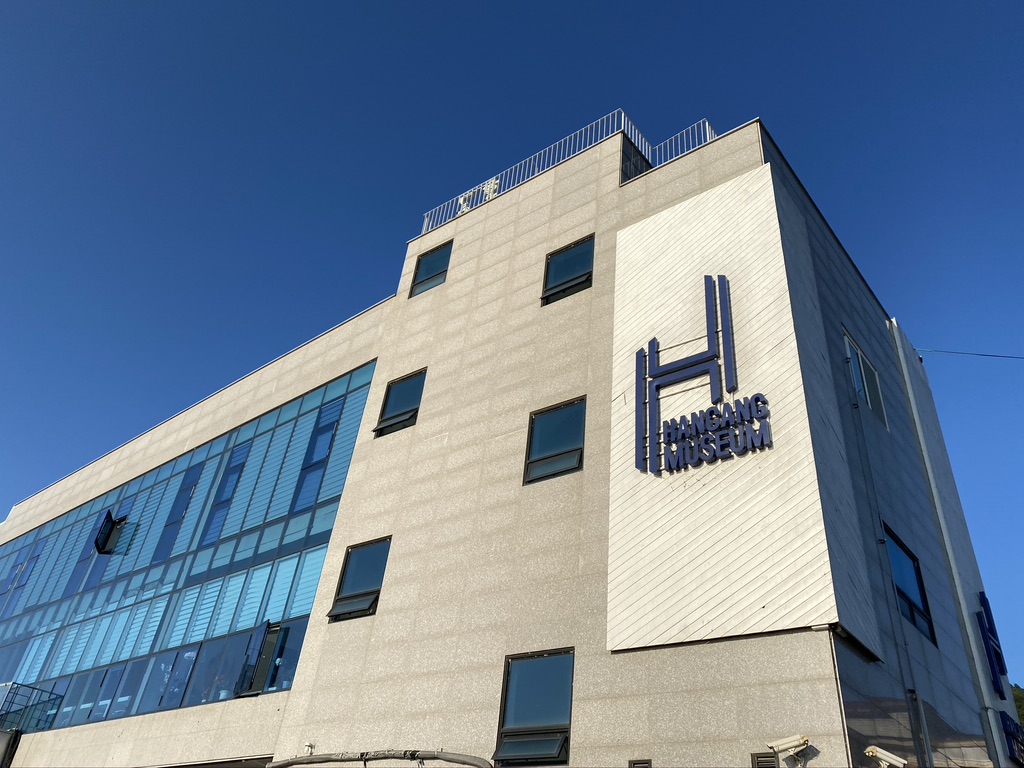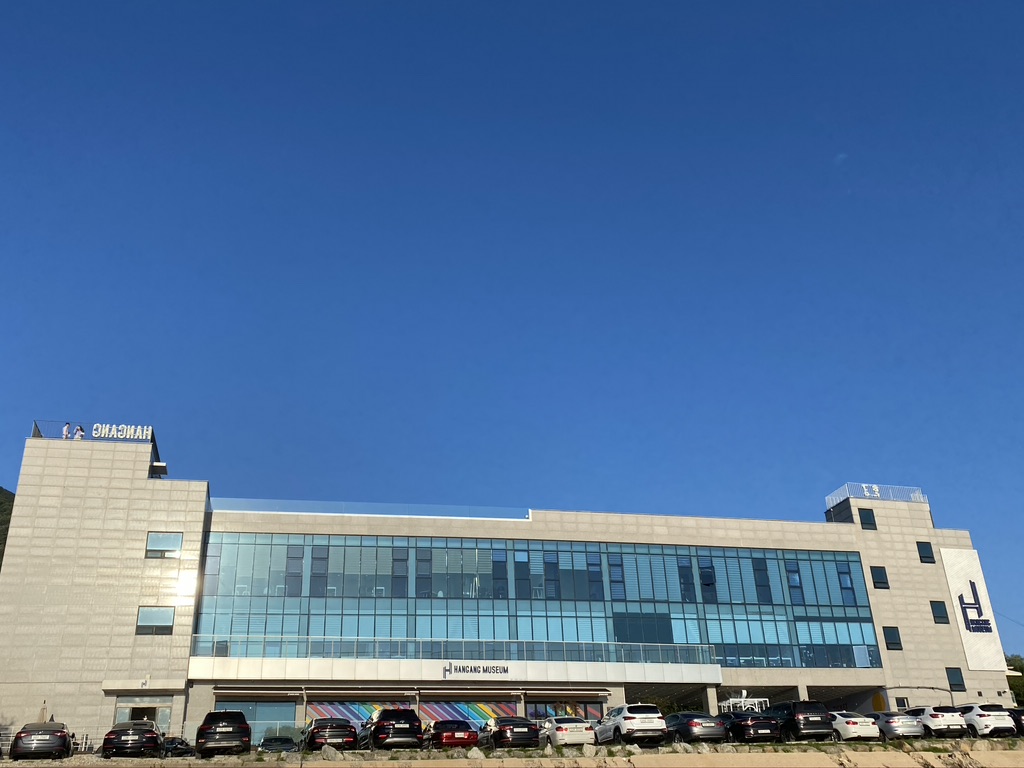 ---
You may also like other Ella's Pick -
[FOOD: Restaurants, Korean dishes, Cafes] - Birugae - A huge botanical cafe in Namyangju, Korea
[FOOD: Restaurants, Korean dishes, Cafes] - Bakery Theater - A bakery cafe with wonderful Han river view
[TRAVEL: Tour sites, Travel info, Hotels] - Ongojae - Pizza and pasta restaurant at traditional Korean-style house in Paldang Namyangju
[FOOD: Restaurants, Korean dishes, Cafes] - 9 Block - A fabulous cafe to enjoy Hanriver view