Shinsegae Department Store in Korea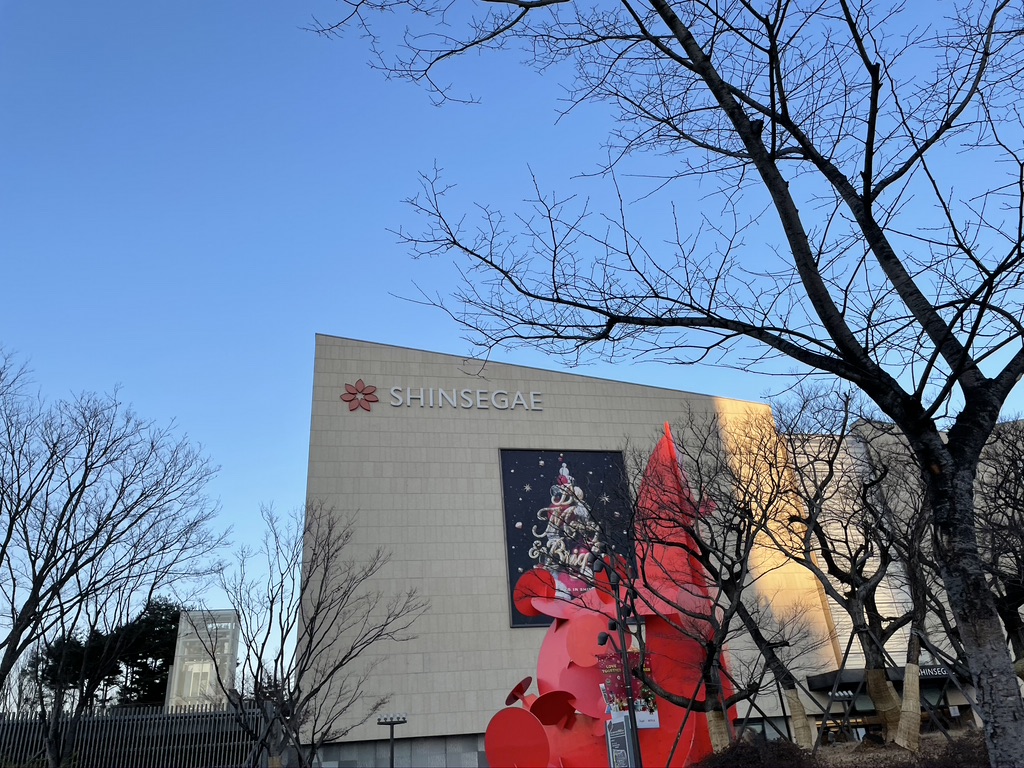 "Shinsegae Department Store (신세계백화점)" is one of the largest and oldest department stores in Korea.
This department store was firstly introduced in 1930s and reopened as a luxury department store featuring a variety of luxury brands and new designer brands.
The first department store opened in Myeongdong which is the main branch and a flagship store of Shinsegae in Korea and it consists of the Main Building and the New Building at Shinsegae Department Store in Myeongdong.
There are several branches of Shinsegae Department Store in Korea. The main branch is in Myeongdong and there are other branches of Gangnam, Gyeonggi, Starfield Hanam, Centum City in Busan, Gwangju, Gimhae, Uijeongbu, Daegu, Chungcheong, Masan and Time Square in Yeongdeungpo.
If you are looking for a department store that features diverse brands and cultural facilities, you need to visit Singsegae Department Store in Korea.

---
You may also like other Ella's Pick -
[TRAVEL: Tour sites, Travel info, Hotels] - Gwanggyo Lake Park - A lake park in Yeongtong-gu, Suwon Gwanggyo
[FOOD: Restaurants, Korean dishes, Cafes] - Sushi Cho - A perfect sushi dining place at Westin Chosun Hotel in Seoul
[TRAVEL: Tour sites, Travel info, Hotels] - Seongsu Yeonbang - Multicomplex Space for Shopping and Dining in Seongsu-dong, Korea
[TRAVEL: Tour sites, Travel info, Hotels] - Glamtree - A glamping resort in Gapyeong, KOREA
[FOOD: Restaurants, Korean dishes, Cafes] - Cafe "House Plant" in Hanam, Korea
[TRAVEL: Tour sites, Travel info, Hotels] - Hyundai Premium Outlet Space1 - Newly opened in Namyangju