Yangsuri Dumulmeori in Yangpyeong, KOREA
"Dumulmeori (두물머리)" refers to the meeting point of Bukhangang River (North Hangang River) and Namhangang River (South Hangang River). Dumulmeori is a popular tourist site in Yangsuri, Yangpyeong.
Yangsu station in Yangpyeong is the nearest station to Dumulmeori. As there is a large car parking space with car parking fees of 3,000 KRW, you may enjoy driving to Dumulmeori as well.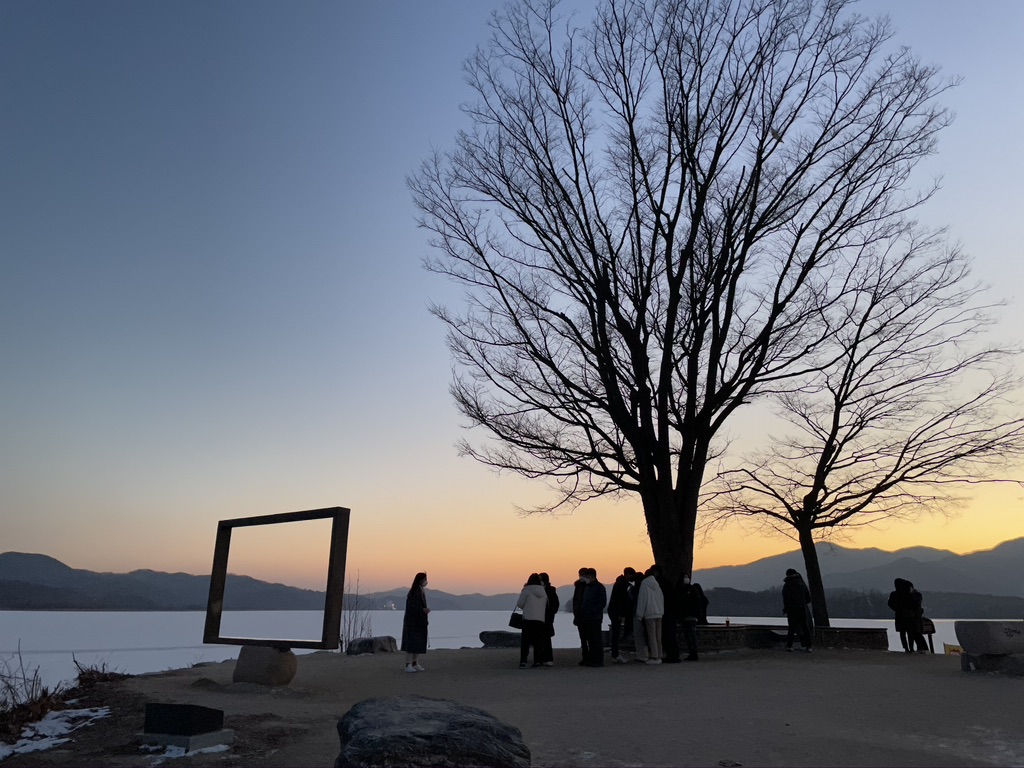 You may find rustic mountain and river views at Dumulmeori. You will enjoy the calmness at Dumulmeori as it is a great place to get away from a hustle and bustle city life.
Dumulmeori is a popular filming location for dramas such as Goddess of marriage, She was pretty, The man living in our house, Two cops and The beauty inside.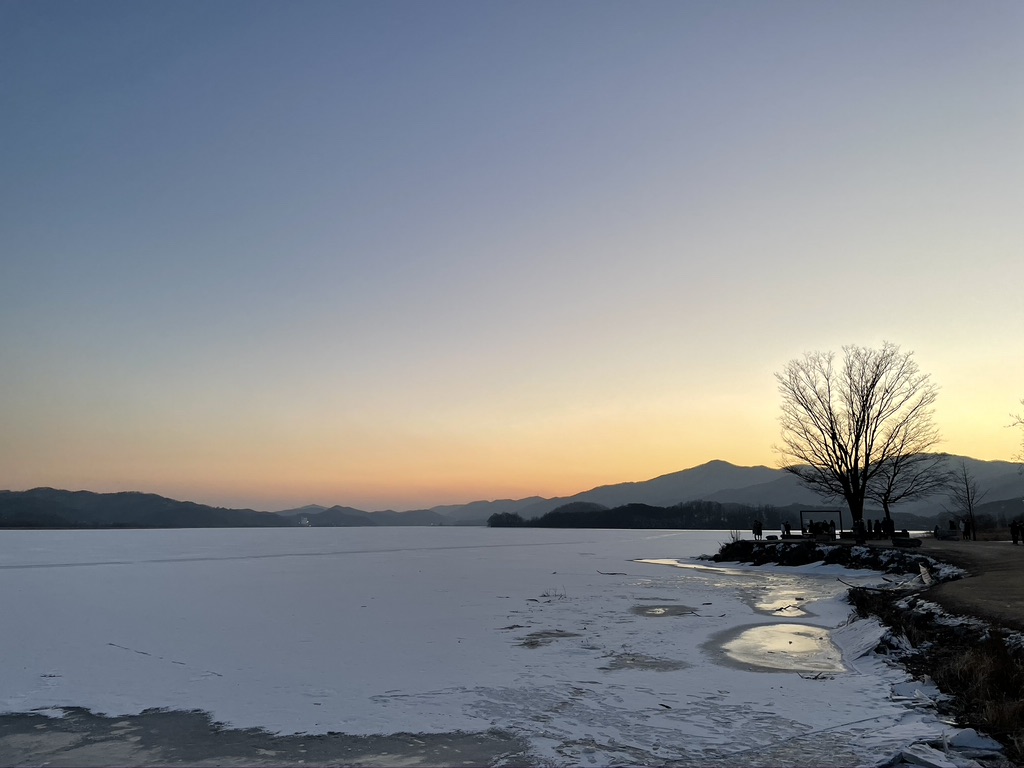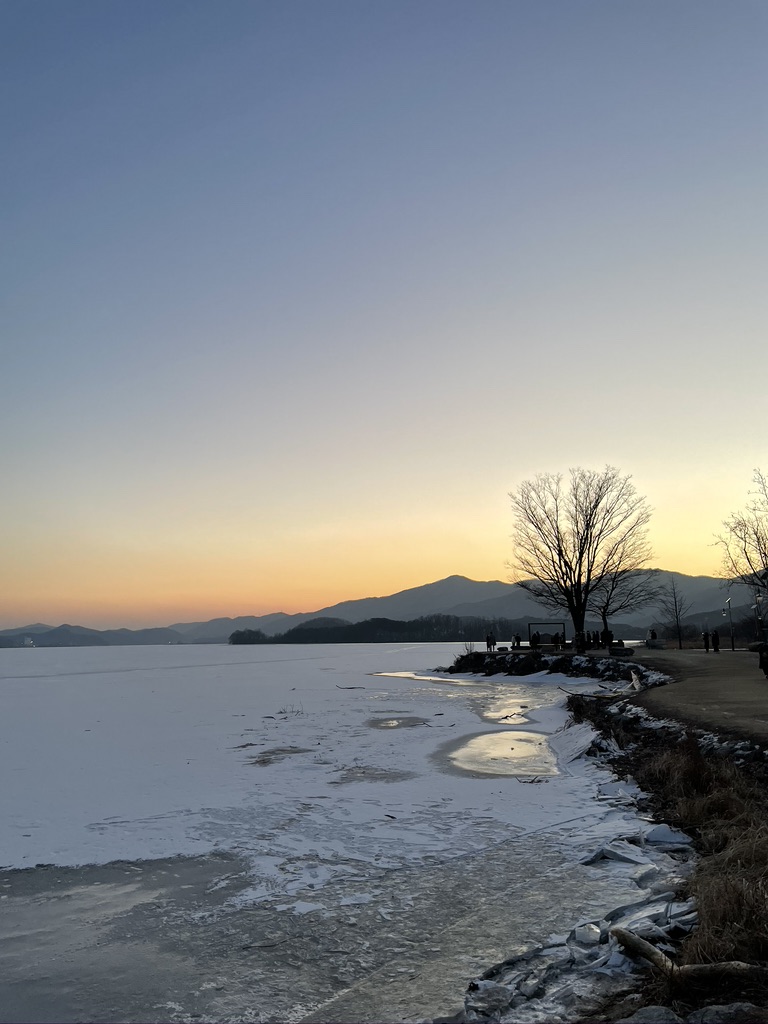 You can enjoy the seasonal changes when you visit Dumulmeori and you could see the river covered with snow in January.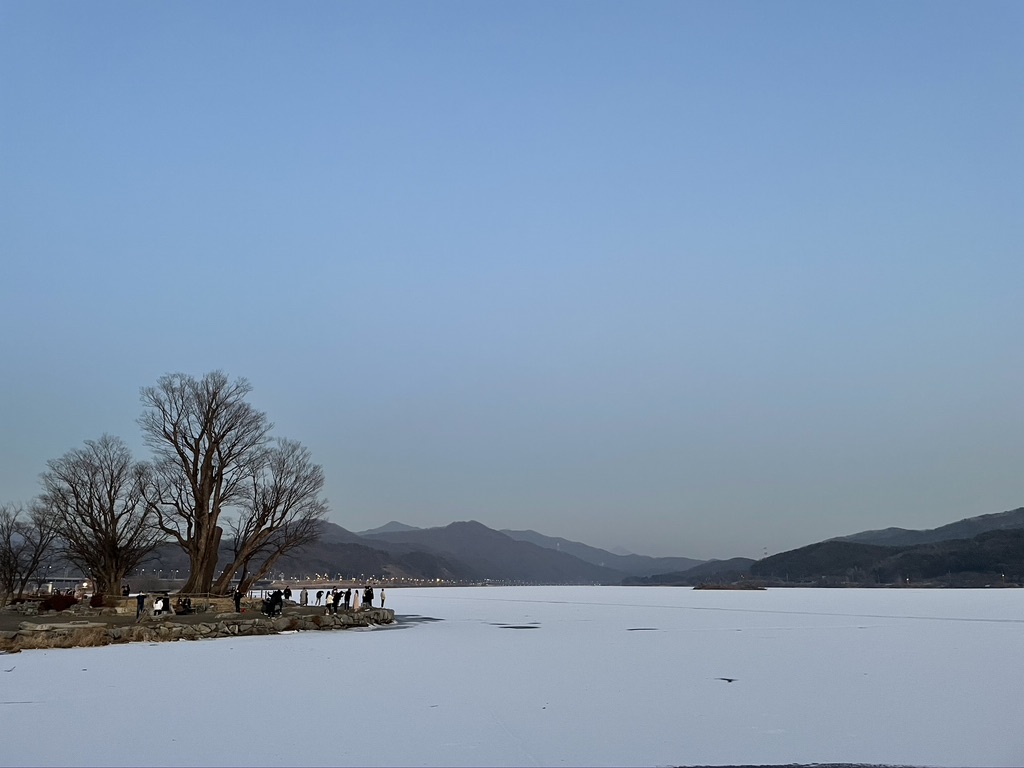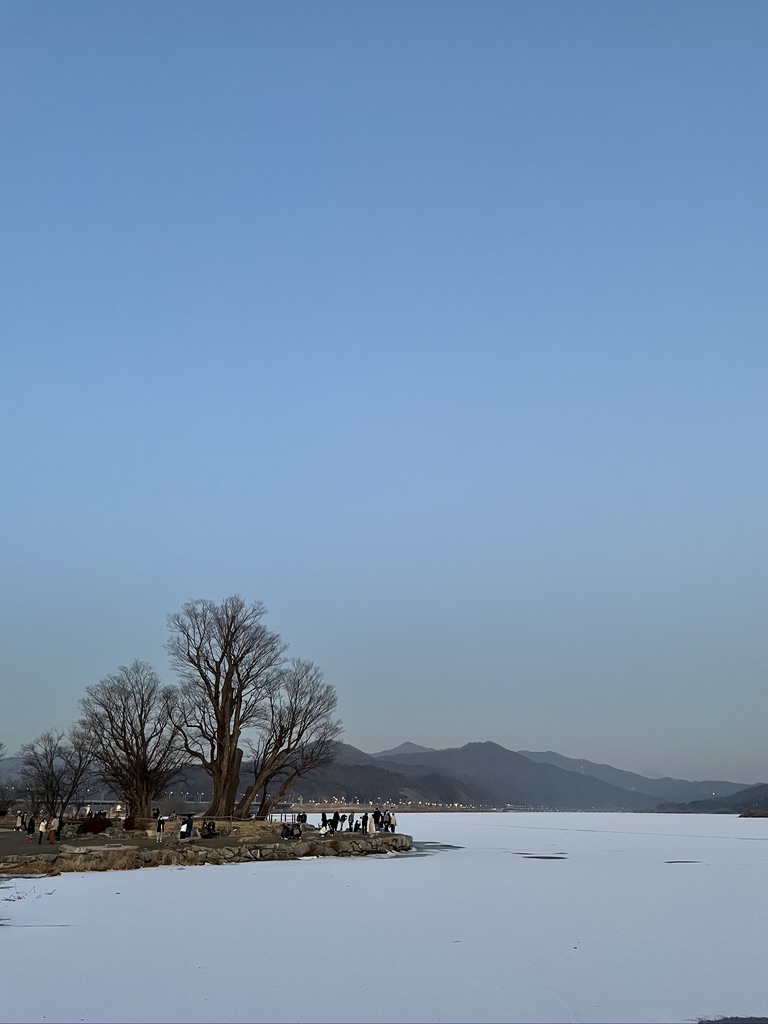 A lot of tourists visit Dumulmeori to take some photos of this place and there is a photo spot for people to take their photos here.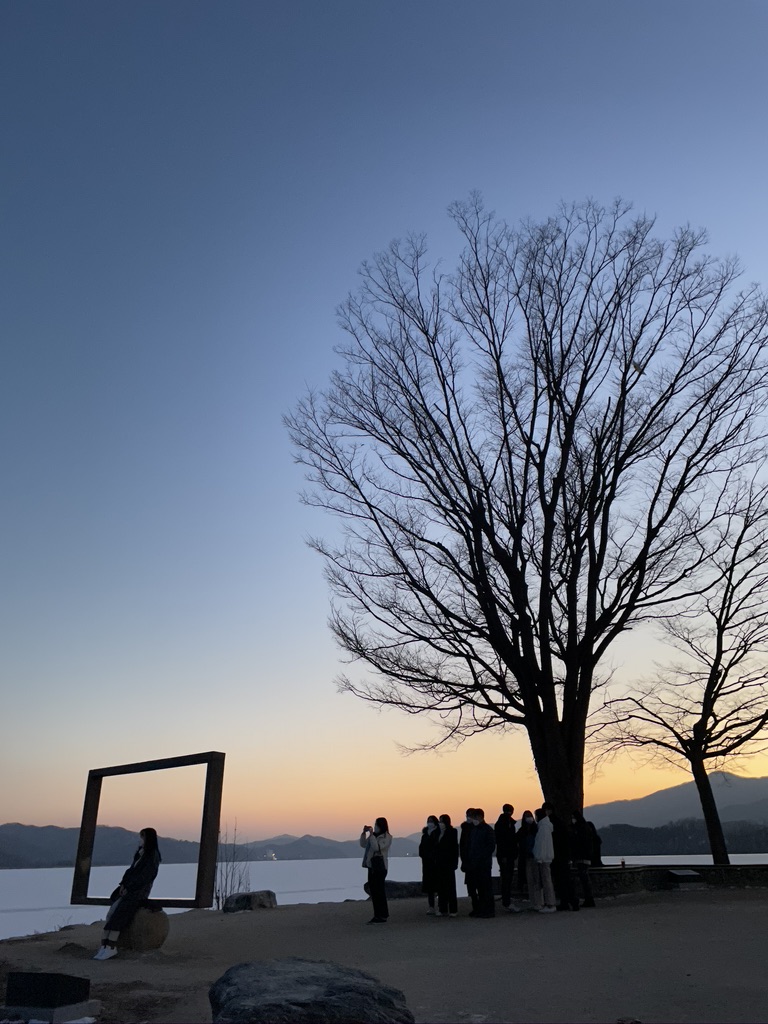 A very famous snacks to try when you visit Dumulmeori are Korean-style hot-dogs. These hot-dogs have lotus flowers inside so you can try this at Dumulmeori only.
These hot-dogs are "must-try snacks"when you visit Dumulmeori.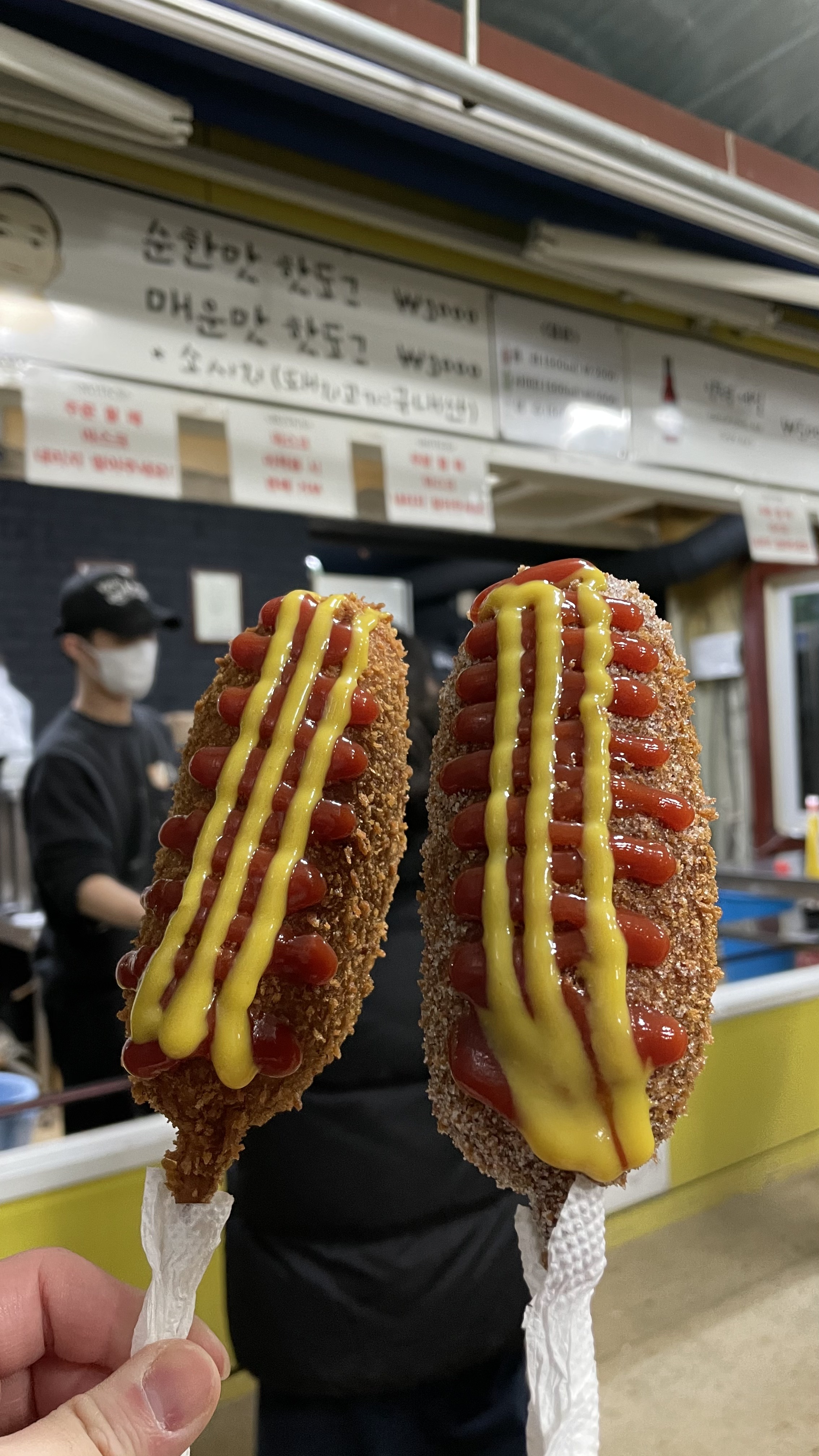 You can visit "Semiwon garden (세미원)" which is closely located to Dumulmeori. Semiwon garden is a Korean traditional garden surrounded by water and you may find various kinds of lotus flowers and water plants in the garden.
There are 400-year-old zelkovas growing at Dumulmeori. It looks like one giant tree but these are actually 3 trees standing together.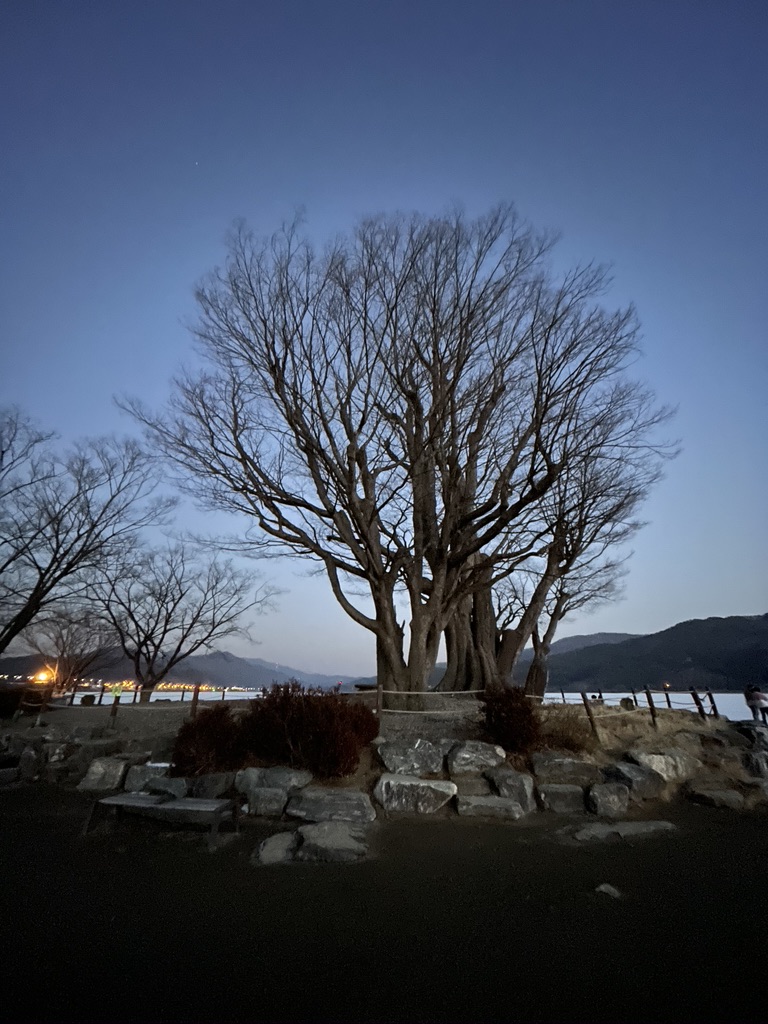 As Dumulmeori is a famous tourist spot and a peaceful place in Yangpyeong, you may visit here and enjoy its beautiful sceneries here.
---
You may also like other Ella's Pick -
[FOOD: Restaurants, Korean dishes, Cafes] - Cafe Moani in Bundang, KOREA
[TRAVEL: Tour sites, Travel info, Hotels] - Hanwha Resort Seorak Sorano - A resort near Seorak Mountain
[TRAVEL: Tour sites, Travel info, Hotels] - Nodeul Island - An artificial island in Han River
[TRAVEL: Tour sites, Travel info, Hotels] - Traditional Local Markets in Korea
[TRAVEL: Tour sites, Travel info, Hotels] - Shinsegae Department Store in Korea
[FOOD: Restaurants, Korean dishes, Cafes] - Sushi Cho - A perfect sushi dining place at Westin Chosun Hotel in Seoul
[TRAVEL: Tour sites, Travel info, Hotels] - Seongsu Yeonbang - Multicomplex Space for Shopping and Dining in Seongsu-dong, Korea