Birugae - A botanical cafe in Namyangju, Korea
Ella's pick today is "Birugae (비루개 in Korean)", which is a huge botanical cafe in Namyangju. You can find various kinds of plants, flowers and trees in this cafeteria. As it is located in Namyangju, it is not so far from Seoul or metropolitan area so it is a perfect place for you to drive and visit this special and unique cafeteria.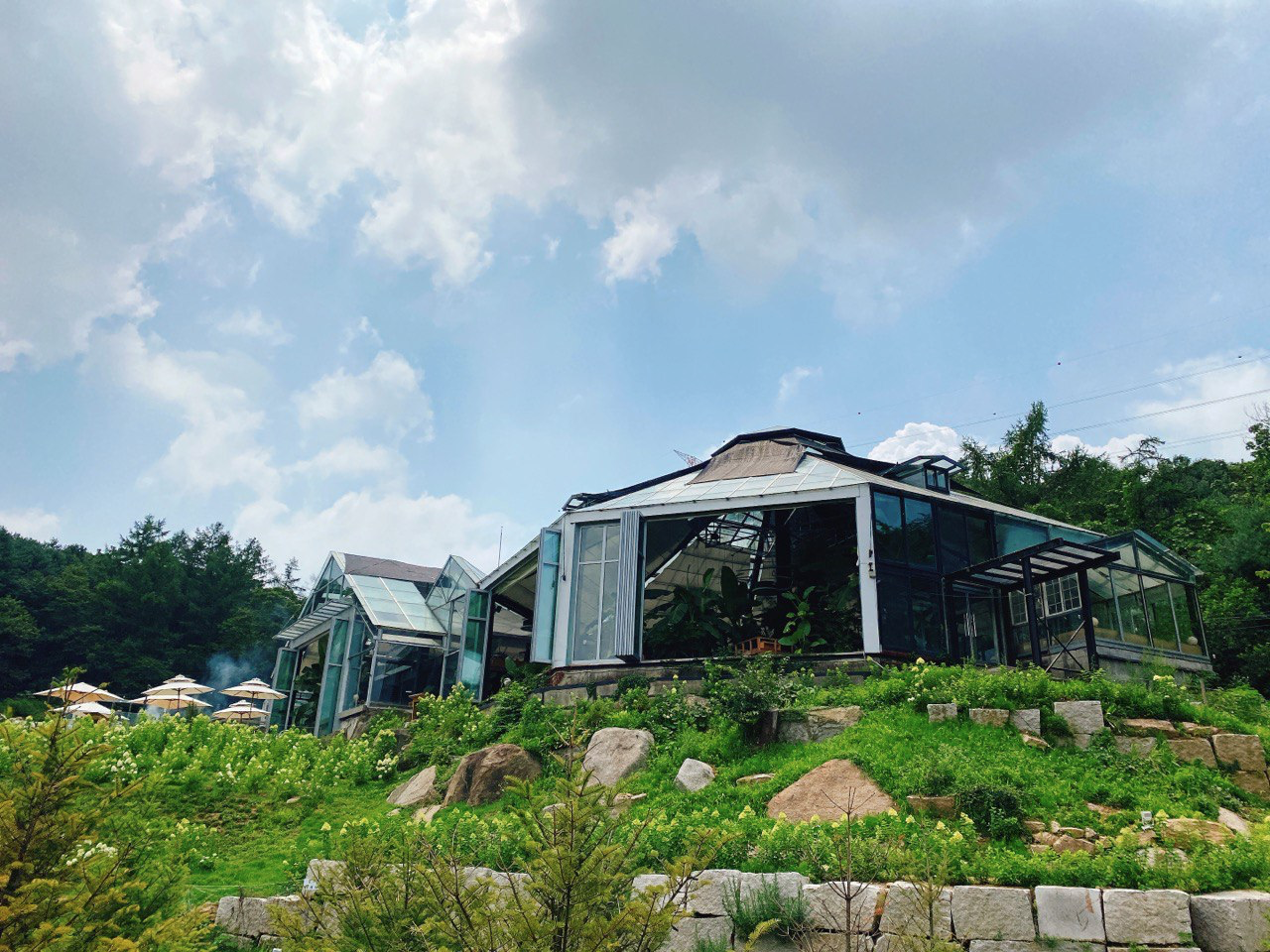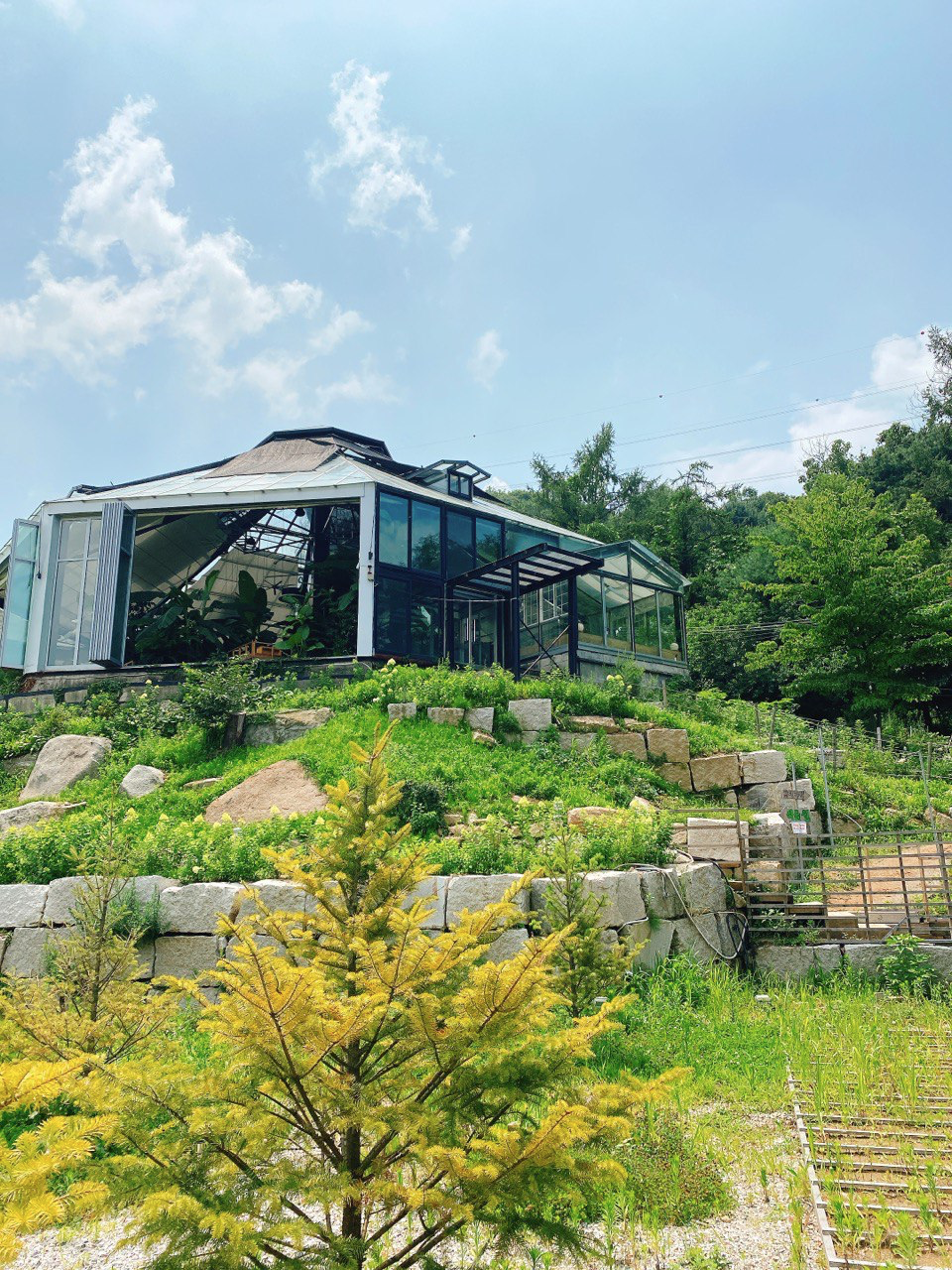 The cafeteria is located in the middle of a mountain in Namyangju so there is a huge space for car parking and the cafeteria space is very large. Therefore, many people can spend their time with a wonderful mountain view and a botanic garden in this cafeteria.
As you can see from the photos below, the cafeteria is surrounded by various kinds of plants, flowers and trees. Also, there are big rounded lamp near the stairs so visitors love the atmosphere of cafeteria. Actually, here is the best photo spot for visitors. Many visitors stand on these stairs and take a photo of themselves.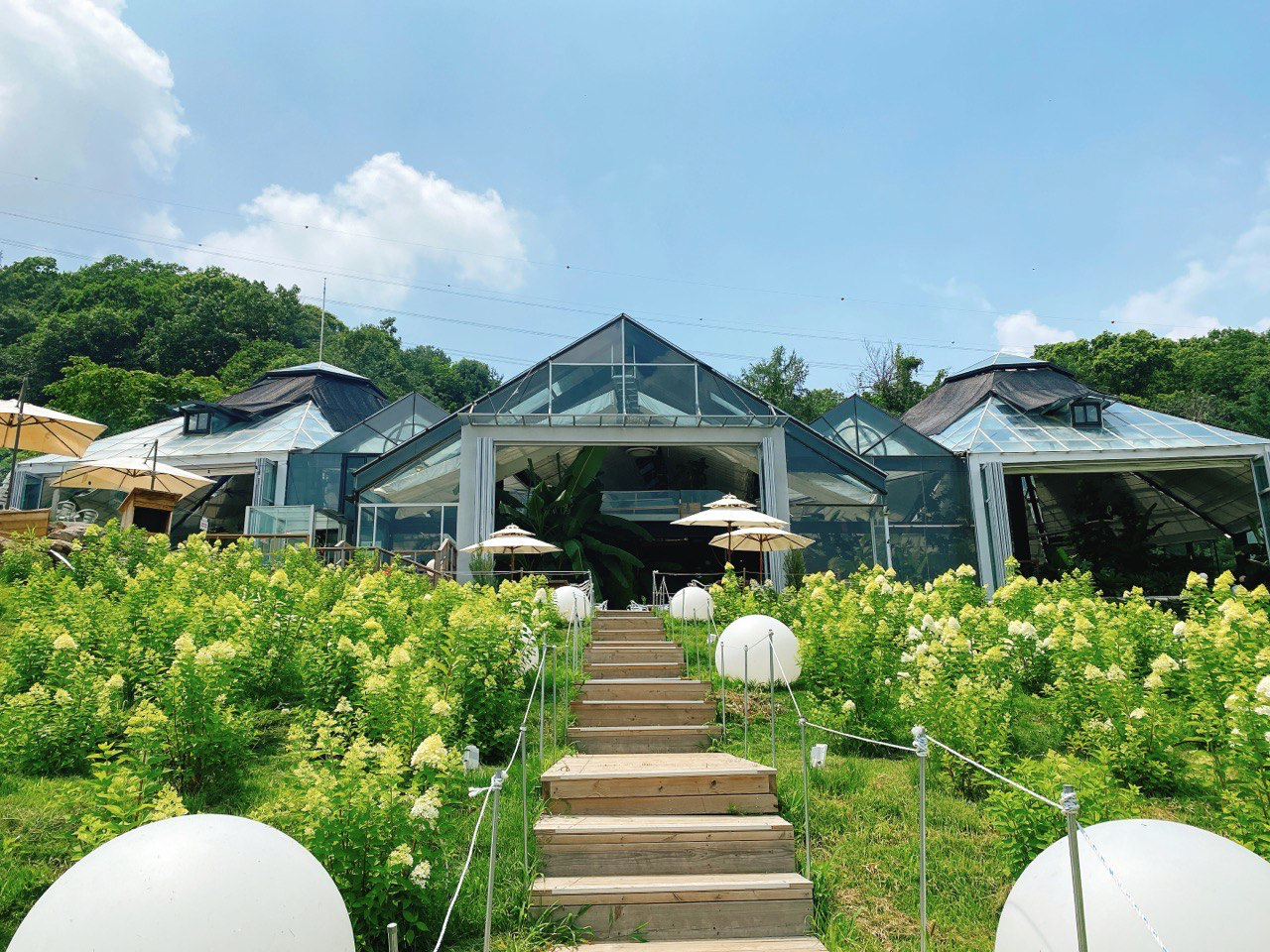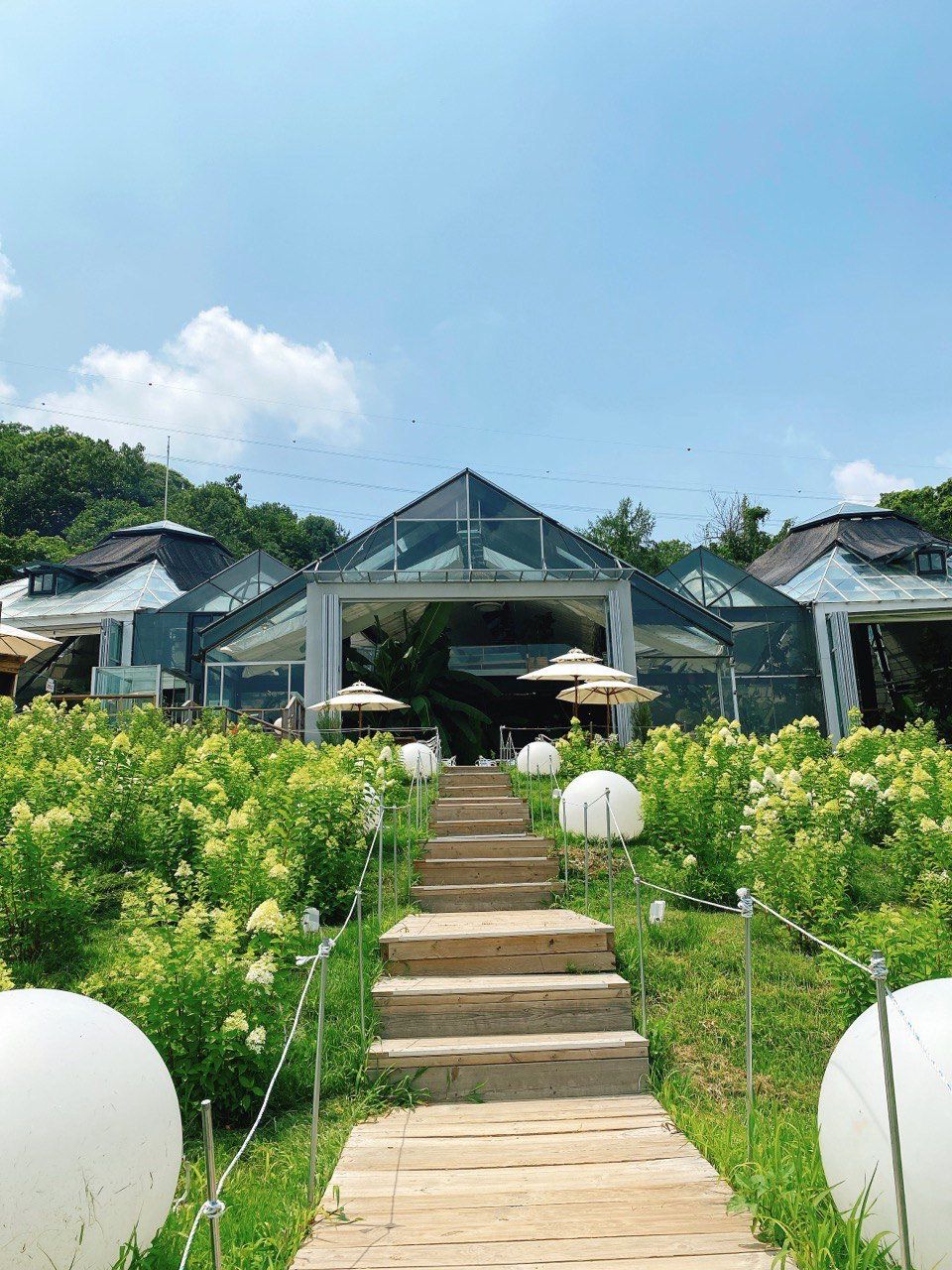 This is the view from the cafeteria when looking outside. Yesssss - You can find a beautiful mountain view inside a botanical cafeteria. You can see not only the trees and plants in the cafeteria but also a large trees and mountains that are all around Birugae.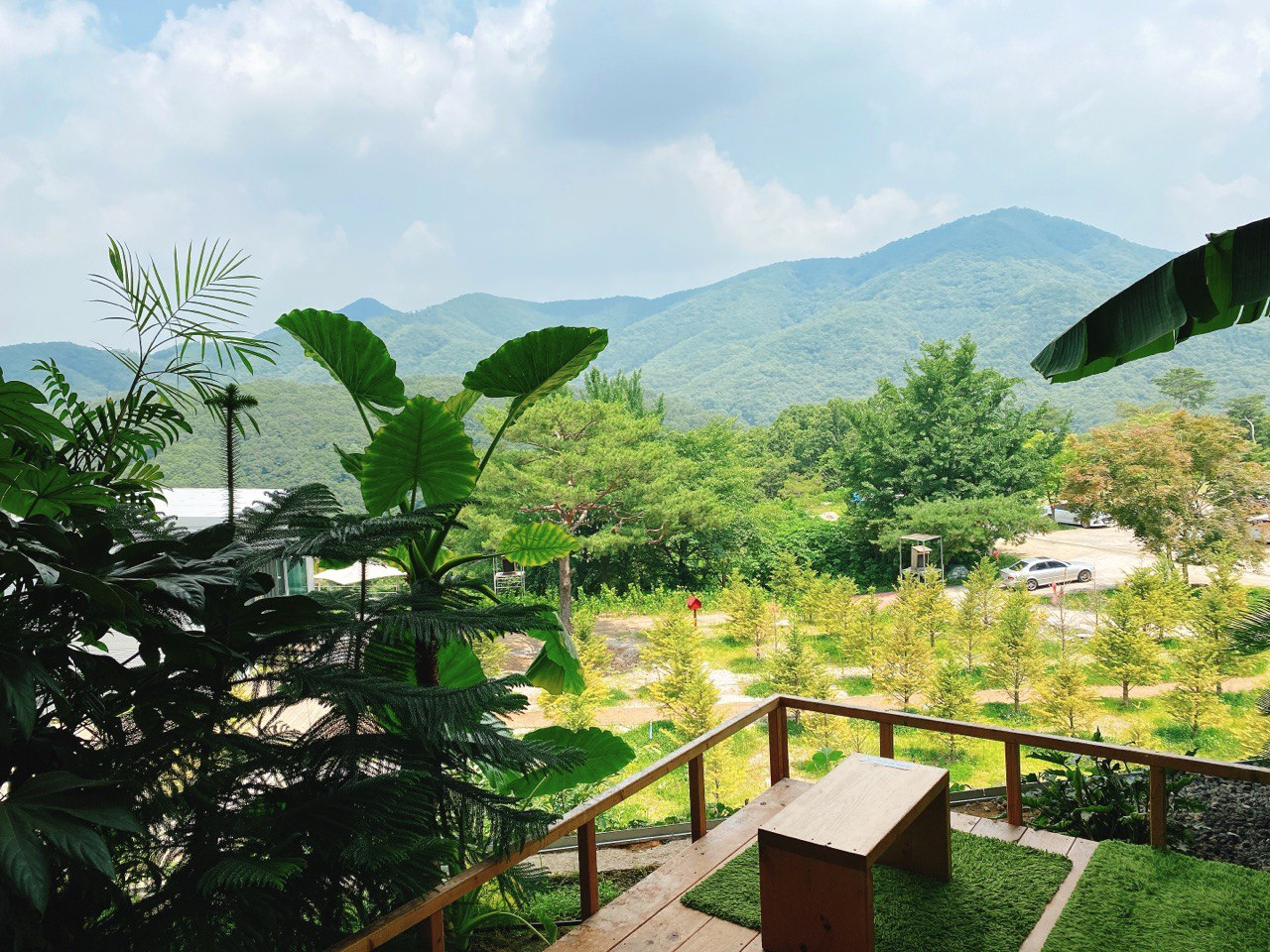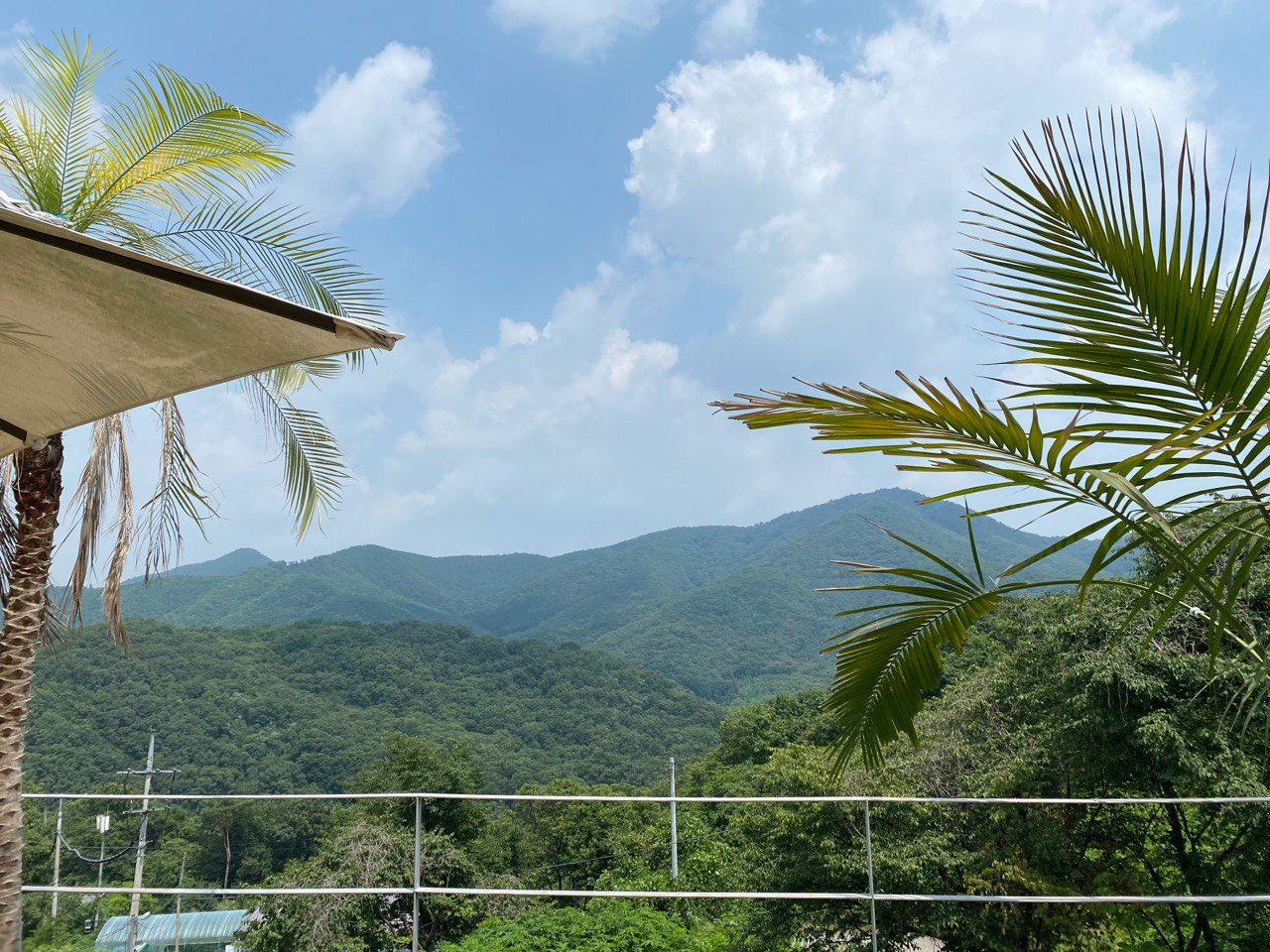 In Birugae, you can find coffee menus that are americano, cappuccino, caramel latte, cafe mocha, cafe latte and vanilla latte. Also, there are other drinks such as an apple juice, hot chocolate, green tea and various kinds of herb tea menus such as peppermint, chamomile, jasmine, rooibos and earl grey. There are dessert menu such as marshmallow, rice cake and sausage as well.
There are a lot of tables inside the botanical cafeteria so you may visit here and enjoy a wonderful view and botanic garden in the cafeteria with your friends or family.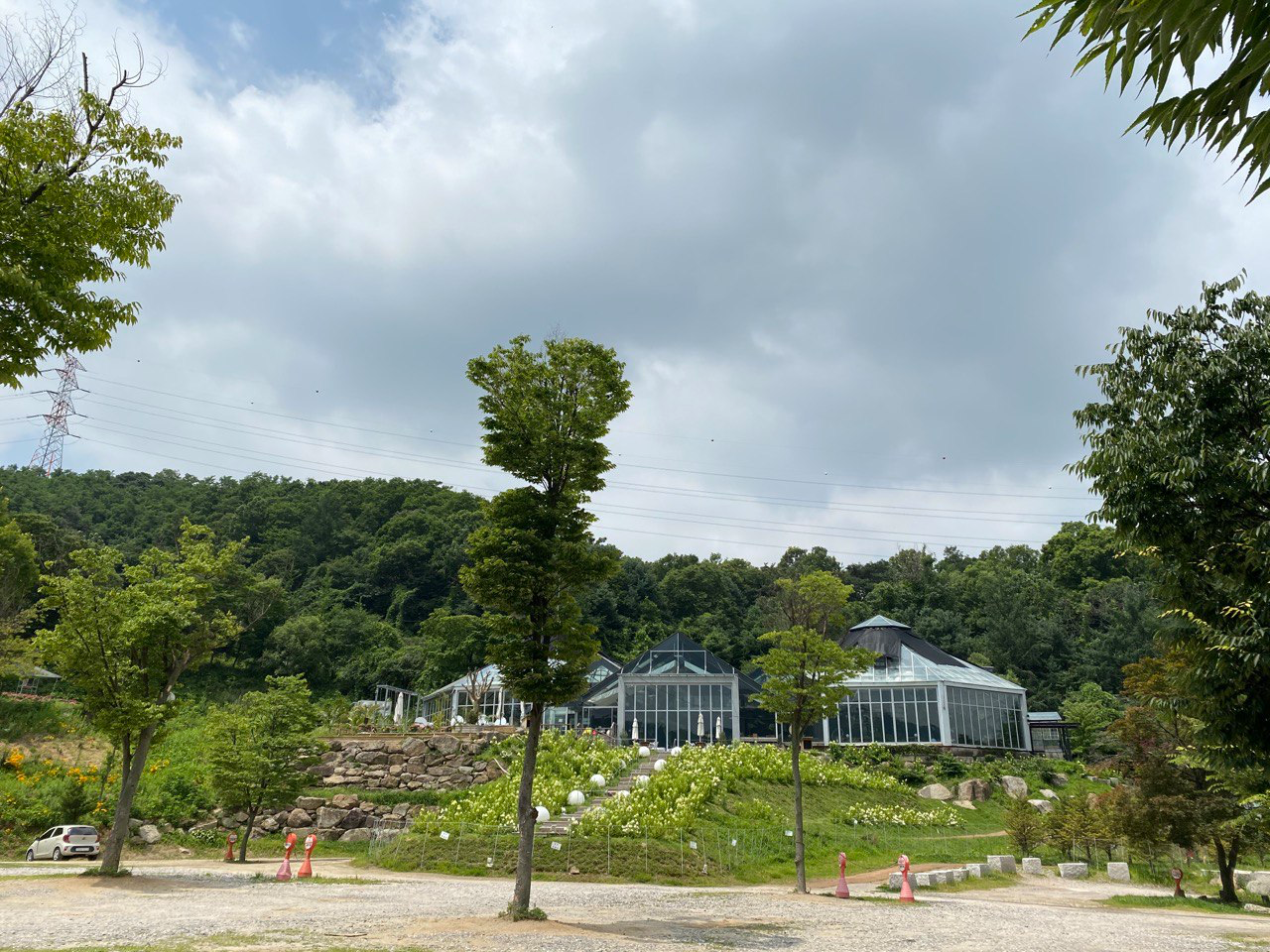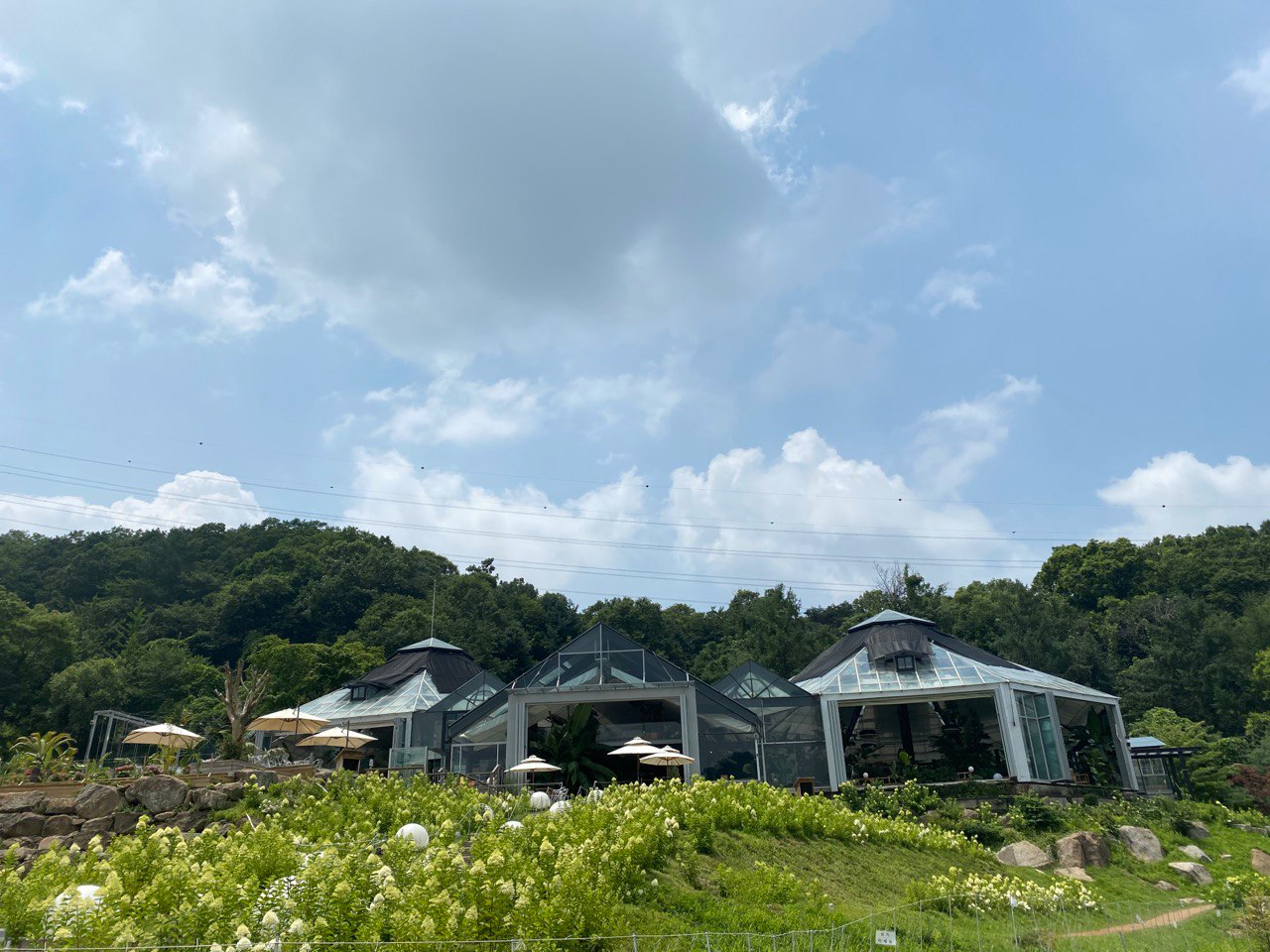 ---
You may also like other Ella's Pick -
[FOOD: Restaurants, Korean dishes, Cafes] - Pyeongyang Naengmyeon - Cold noodles (originated in Pyeongyang) in Seoul, Korea
[FOOD: Restaurants, Korean dishes, Cafes] - New Origin at IFC mall in Yeouido Seoul, Korea
[FOOD: Restaurants, Korean dishes, Cafes] - Changgo43 - Korean Beef Restaurant in Seoul
[FOOD: Restaurants, Korean dishes, Cafes] - 55℃ Coffee Roasters - A beautiful cafeteria in Bundang, Korea
---