Cafe Moonlit in Yangpyeong
"Yangpyeong (양평)" is a place where people love to visit to enjoy a wonderful nature. It takes about 1-2 hours from Seoul by car (depending on which part of Seoul you are living at).
"Cafe Moonlit (카페 문릿)" is a huge cafeteria in Yangpyeong. There are so many tables and seats outside the cafeteria. Therefore, many people visit with their babies, kids or puppies to enjoy this huge space at the cafeteria.
You can see that the huge space is like a garden so many people may prefer to stay outside and enjoy the natural environment.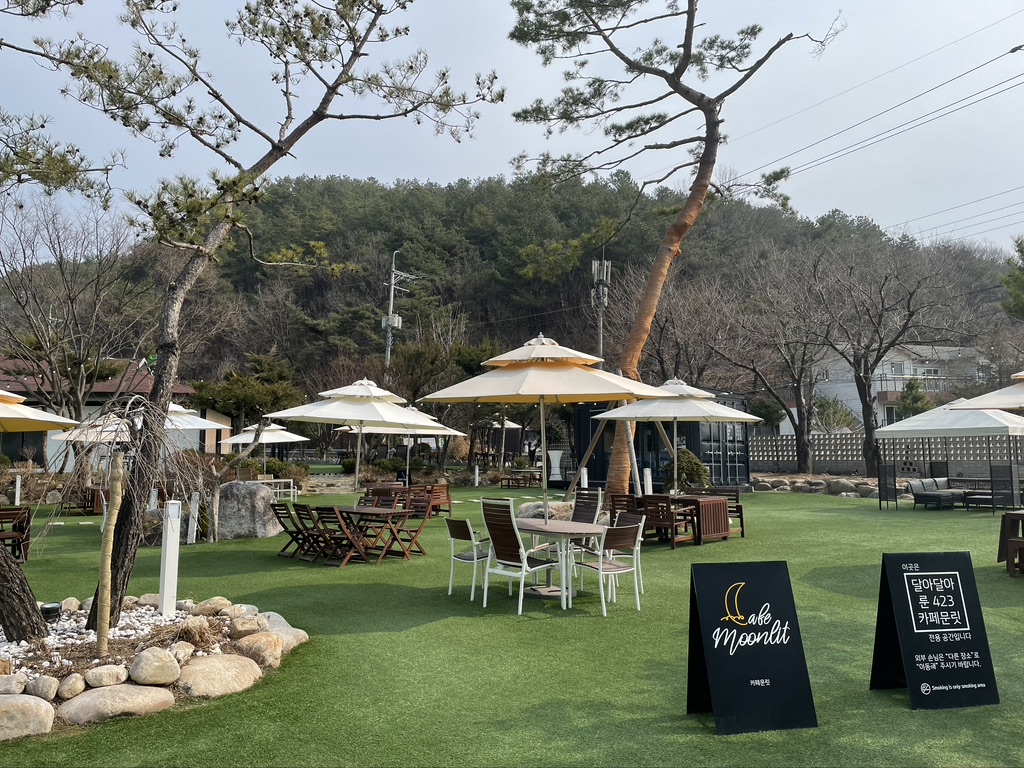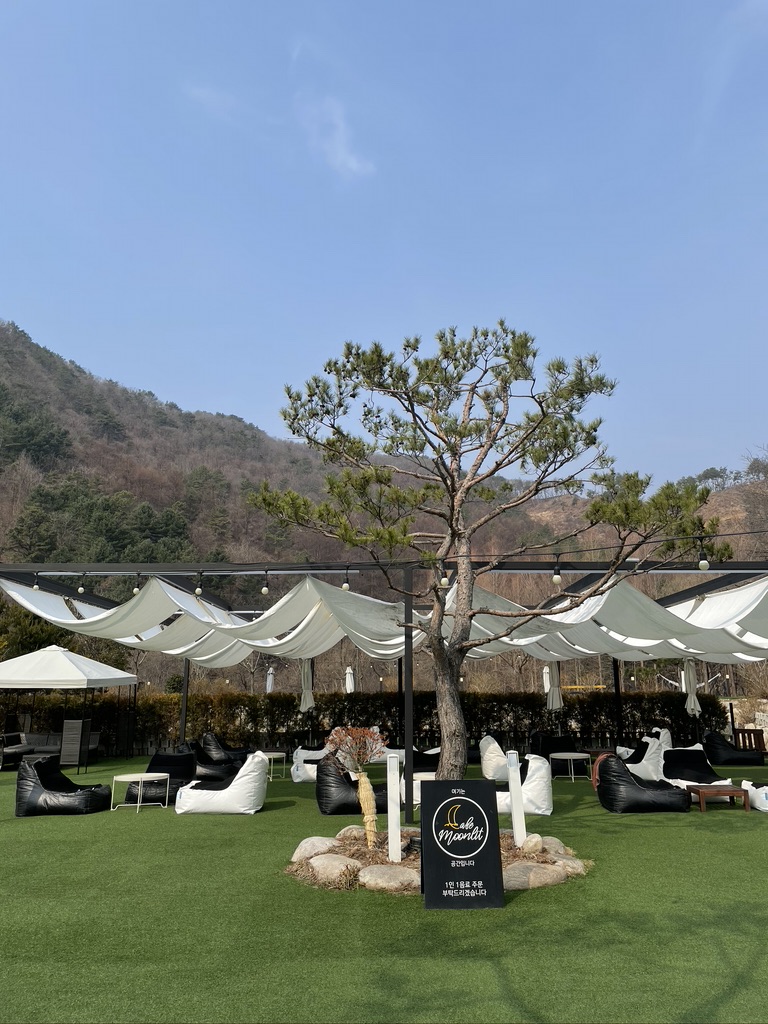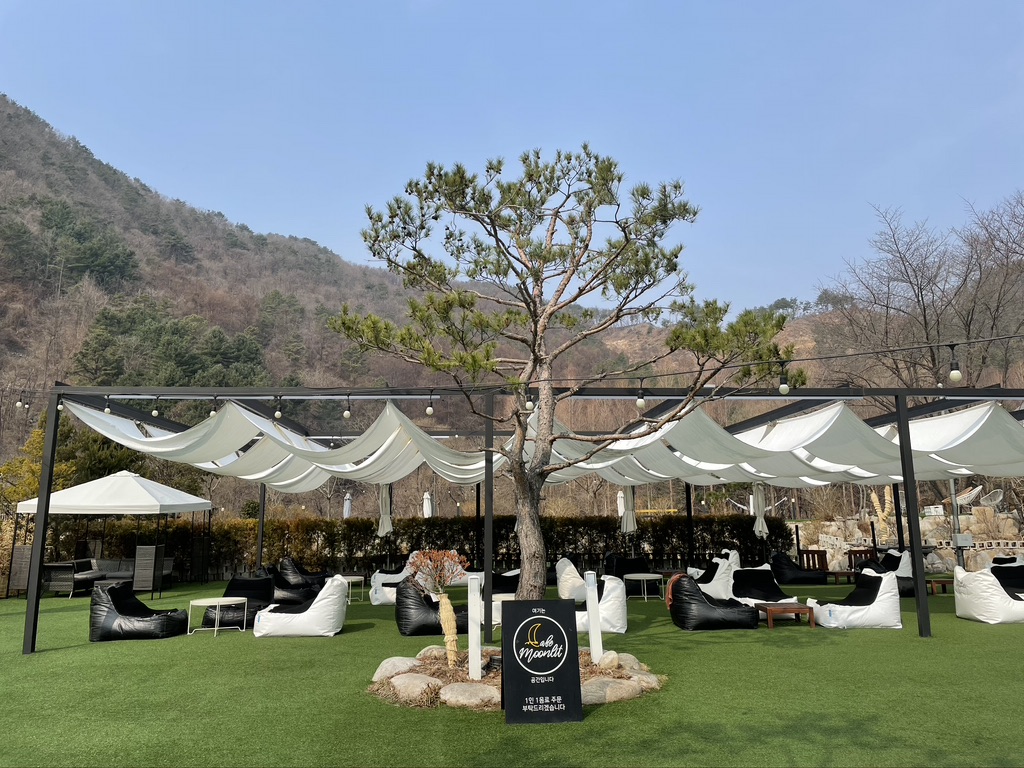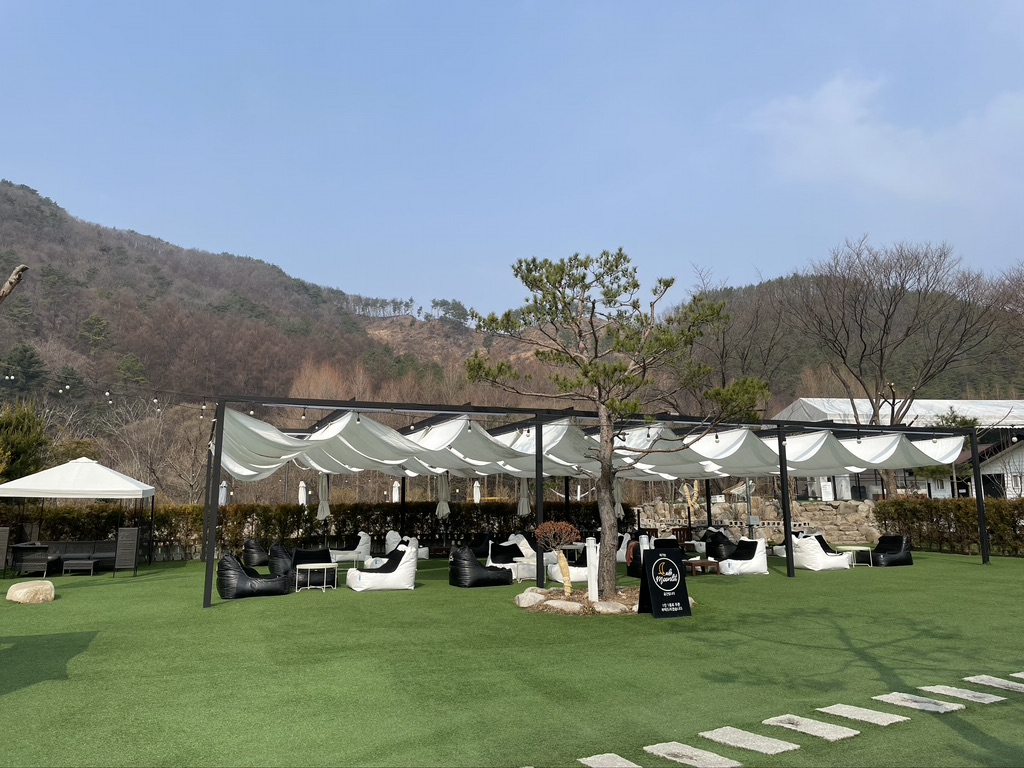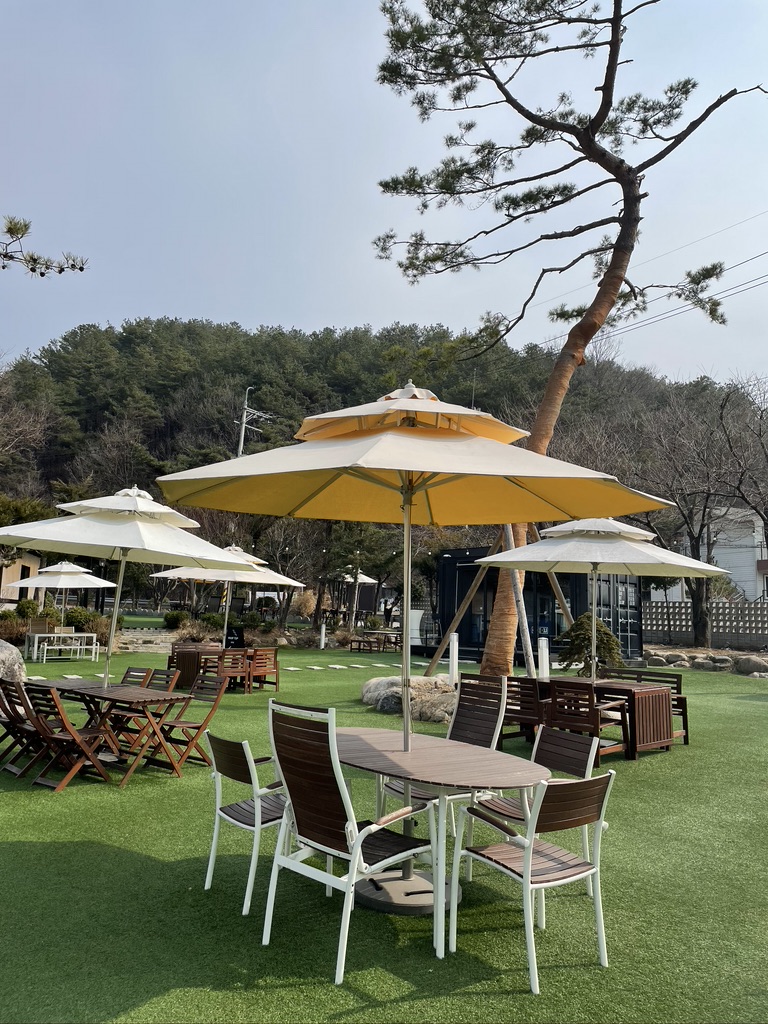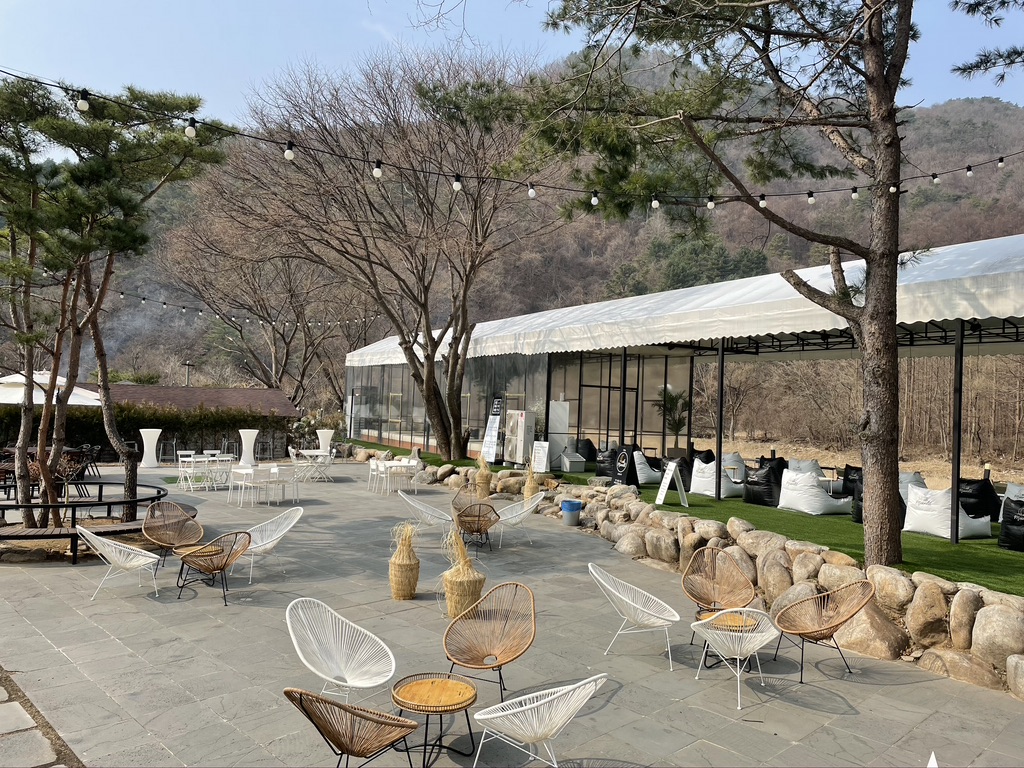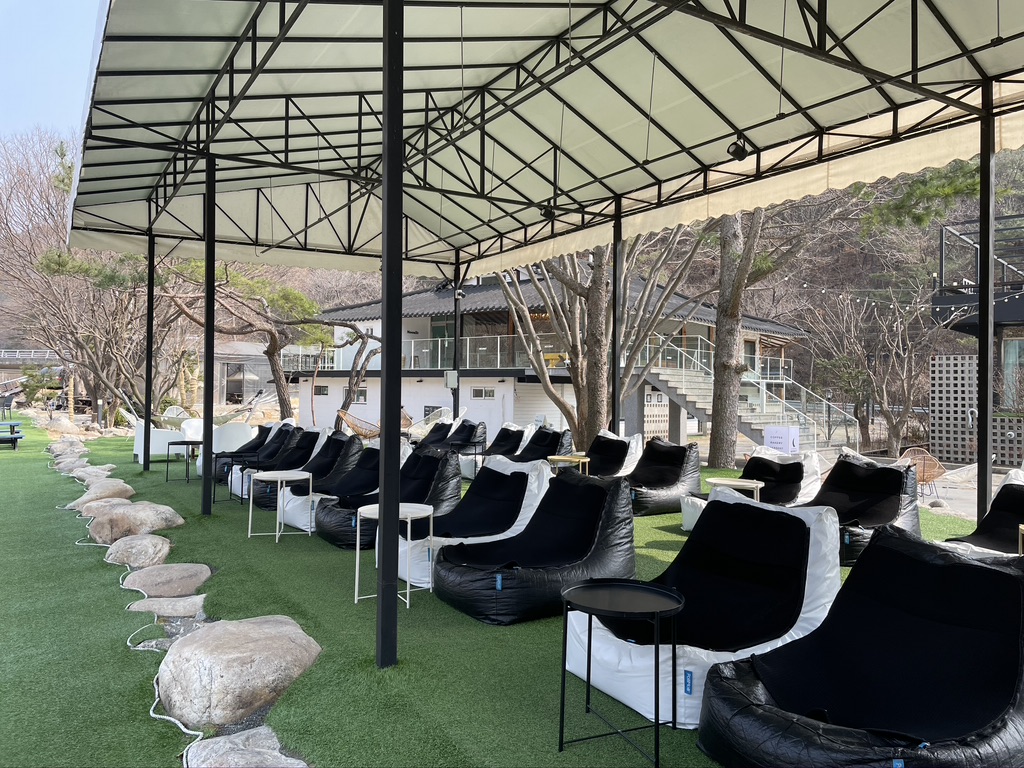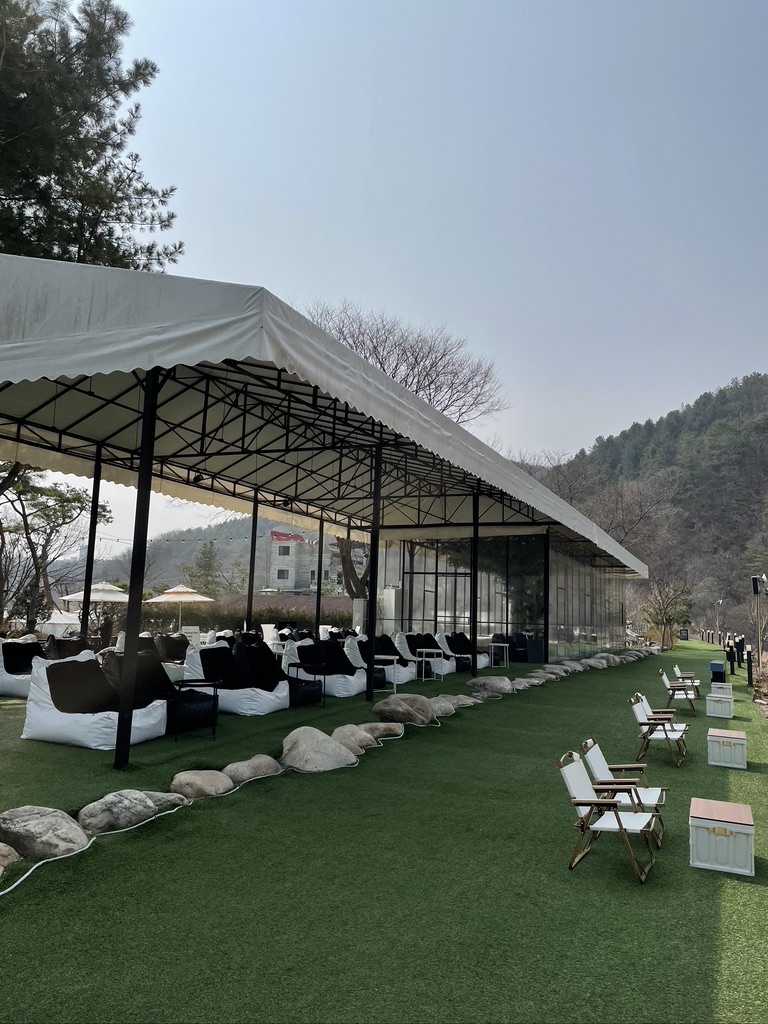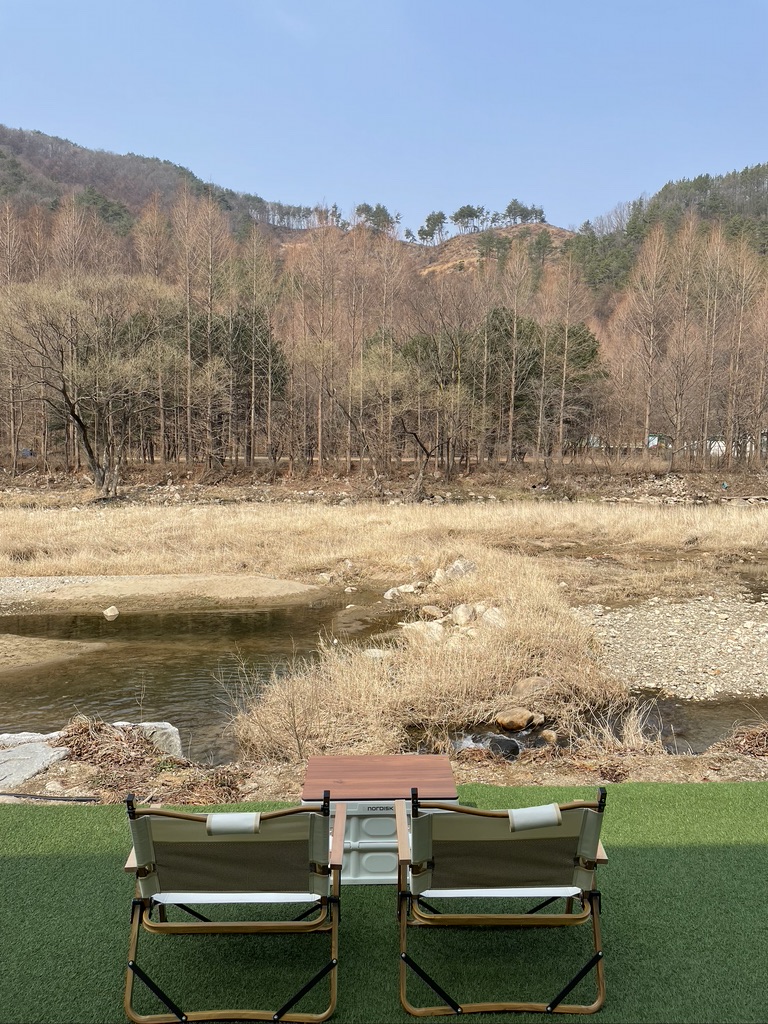 If you pass a huge space outside you will find a main building of cafeteria and you can order your drinks or other bakery menus here. The building is Hanok style so you may find that it is quite impressive.
There are tables and seats inside the cafeteria as well so you can choose whether to take a sit inside or outside the cafeteria.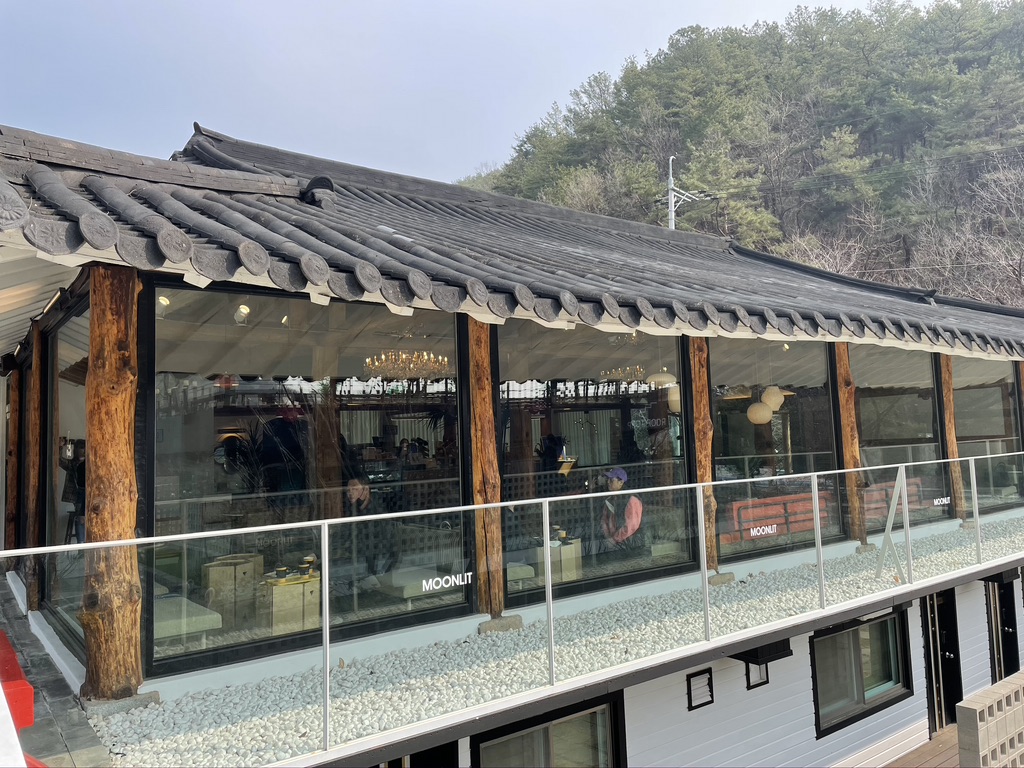 When you go into the cafeteria, you may see the large windows so the visitors may love the beautiful outside views.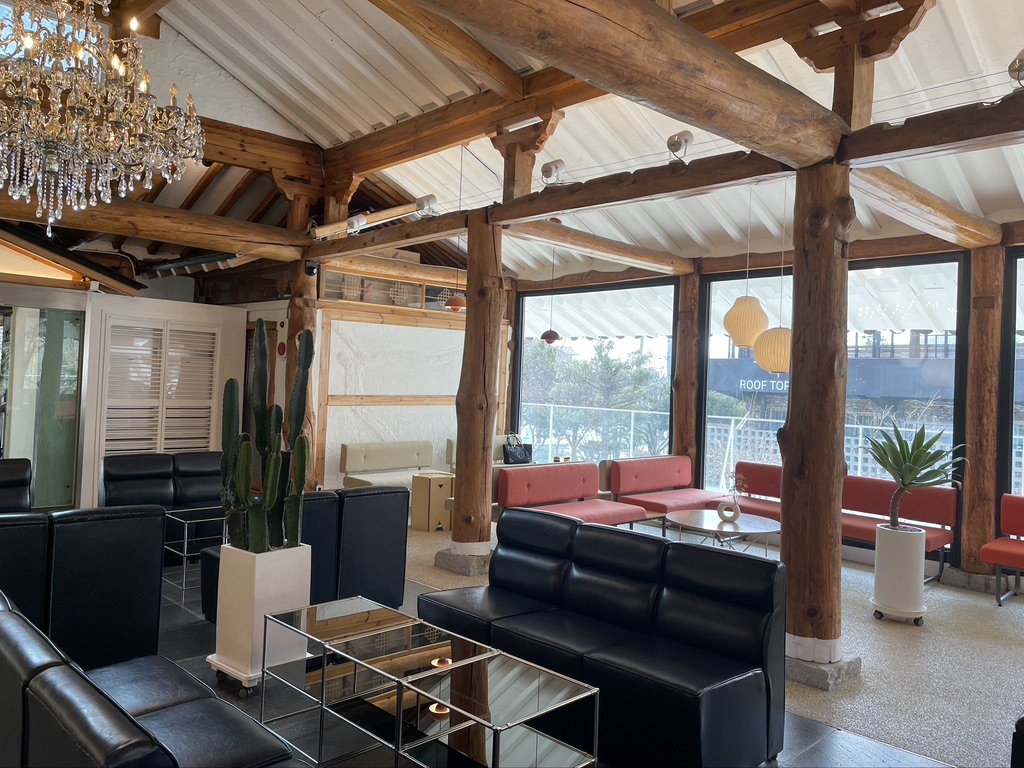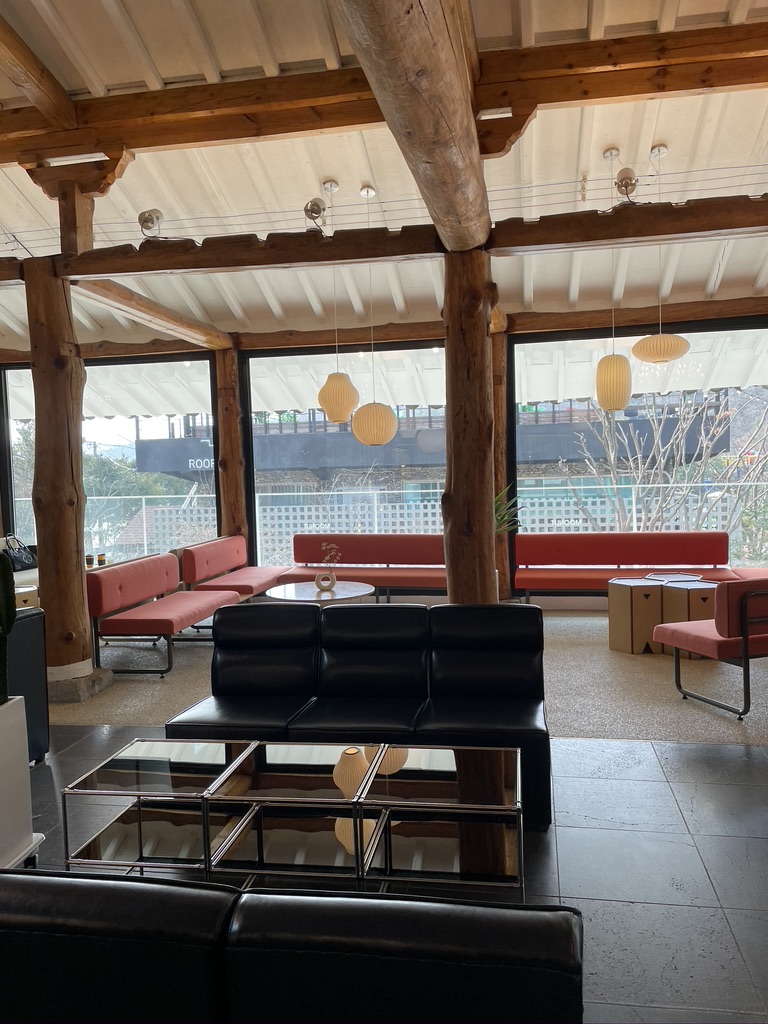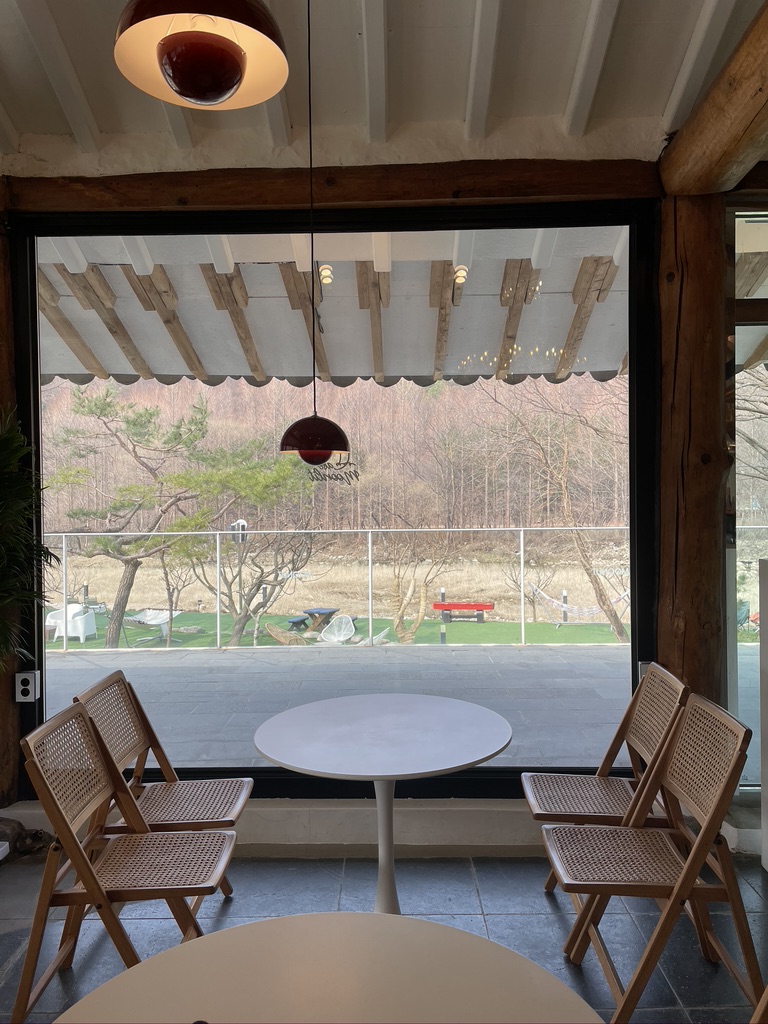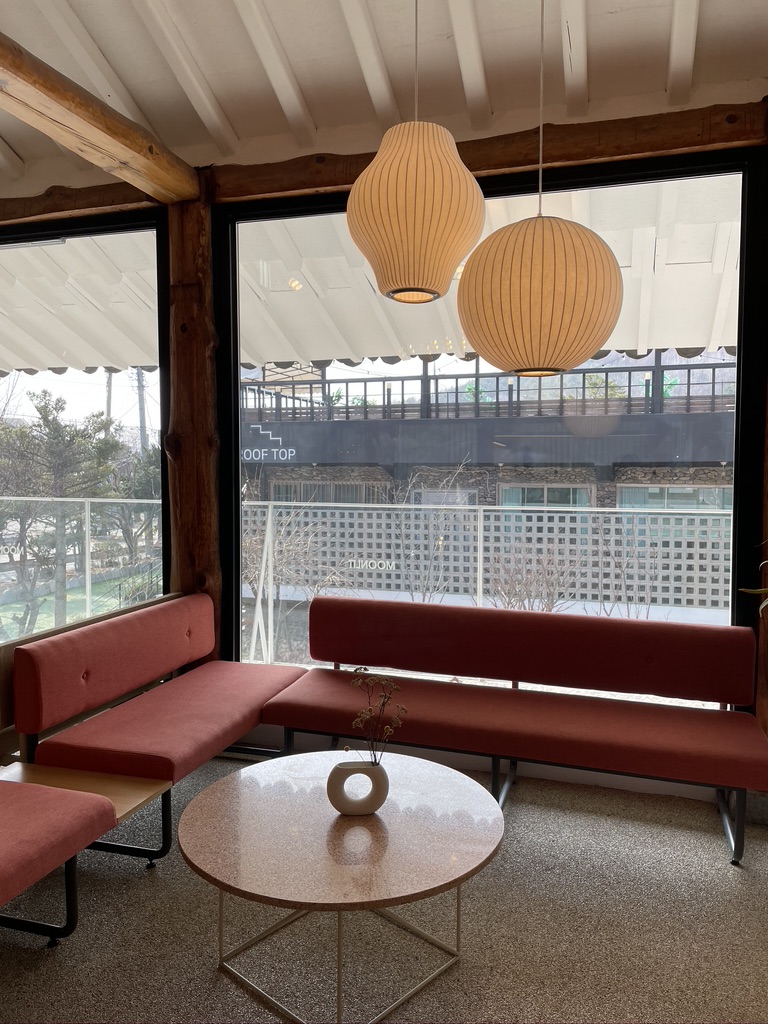 At Cafe Moonlit, there are Coffee, Latte, Ade, Smoothie, Tea and Beer menus. Coffee menus are Espresso, Americano, Cappucchino, Caffe Latte, Vanilla Latte, Caffe Mocha, Einspanner and Cream Latte. There are Latte menus of Greentea Latte, Chocolate Latte, Sweet Potato Latte, Strawberry Latte and Banana Latte. Ade menus are Green Grape Ade, Lime Ade, Peach Ade and Plum Ade. You can also Smoothie menus of Yogurt Smoothie, Strawberry Smoothie and Mango Smoothie. Tea menus include Peppermint Lemon, Earl Grey, Darjeeling, Rosehip Hibiscus, Peach Ice Tea and Milk Tea. There are 4 types of beer which are Heineken, Hoegarden, San Miguel and Bluemoon.
Additionally, there are various kinds of bakery menus so you may enjoy bread or cake with your coffee or other drinks. There are Cake menus of Caramel Cheese, Carrot, Greentea, Earl Grey, Chocolate, Tiramisu, Cookie and Cream and some different kinds of Tarts. There are also Croissants, Apple Pies, Maple Pecan and others.
The photo below shows Americano and Latte with a Croissant, a Maple Pecan and a Chocolate Muffin.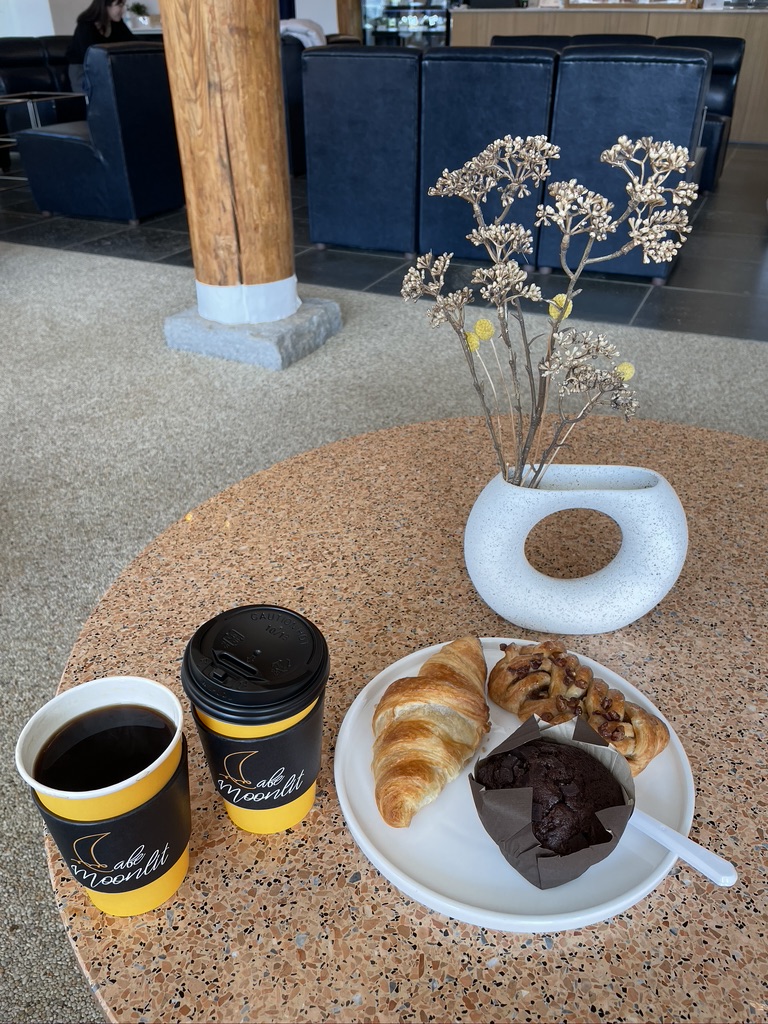 If you are looking for a place to enjoy the beautiful view and nature, you may visit Cafe Moonlit and enjoy the view with a great coffee and bread.
You may feel very relaxed and can relieve your stress when you visit here.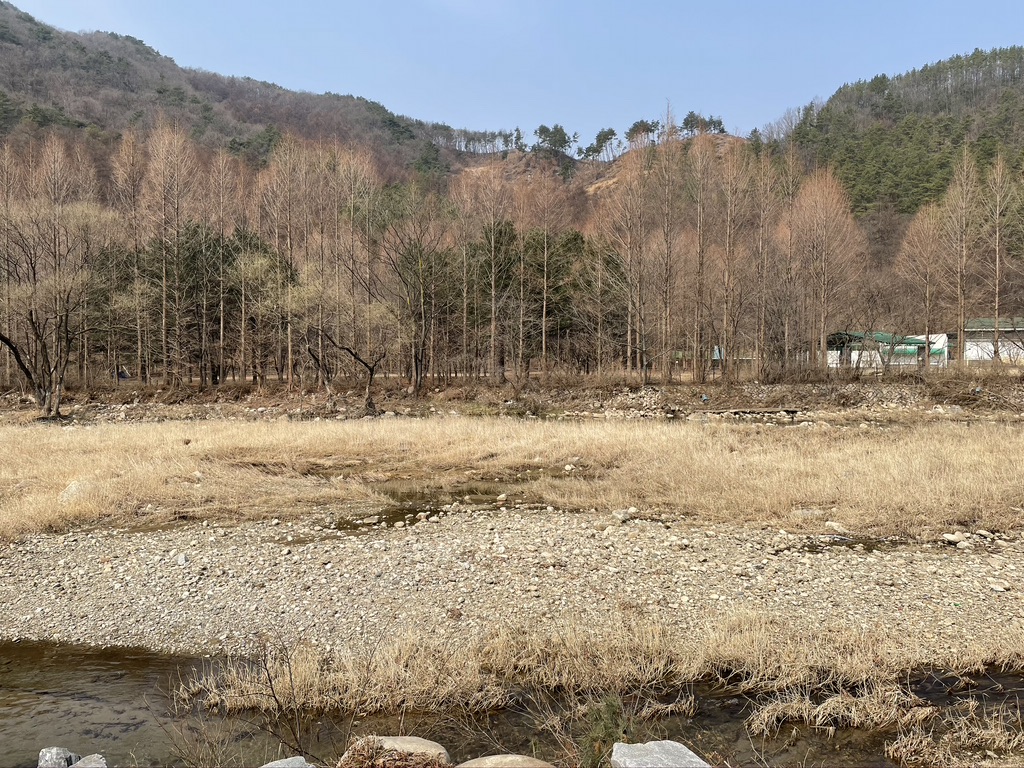 ▶ Address of Cafe Moonlit: 101, Deokchon-gil, Yongmun-myeon, Yangpyeong-gun, Gyeonggi-do, Republic of Korea ◀
---
You may also like other Ella's Pick -
[FOOD: Restaurants, Korean dishes, Cafes] - Byeokje Galbi - High-end Korean Beef BBQ Restaurant
[FOOD: Restaurants, Korean dishes, Cafes] - "Cafe Surround" - A fancy cafeteria in Namyangju
[NEWS: What's happening in Korea?] - K-Drama 'Penthouse Season 2' - First Broadcast on Friday, February 19, 2021
[TRAVEL: Tour sites, Travel info, Hotels] - Olive Young - Health & Beauty Store in Korea
[FOOD: Restaurants, Korean dishes, Cafes] - Starbucks Yangpyeong - The largest Starbucks store in Korea
[TRAVEL: Tour sites, Travel info, Hotels] - Yangsuri Dumulmeori in Yangpyeong, KOREA