Cafe Jun 179 in Yangpyeong, Korea
We have shown a huge cafeteria in Yangpyeong which is "Cafe Moonlit" on our previous posting (Refer to the link below for the posting).
Today, we are going to show you another cafeteria called "Cafe Jun 179 (준 179 카페)" which is closely located to Cafe Moonlit. Cafe Jun 179 is 670m away from Cafe Moonlit so it takes about 10 minutes on foot and just a minute by car.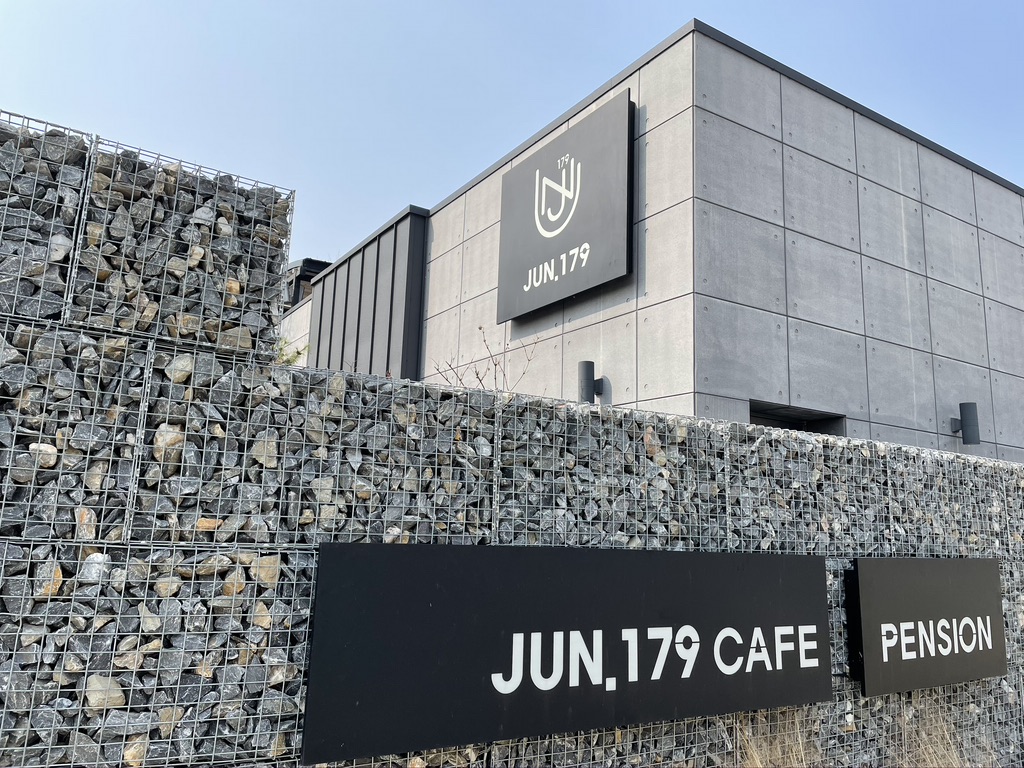 Cafe Jun 179 looks similar to Cafe Moonlit as there is a large garden at Cafe Jun 179 as well. It is a bit smaller than the garden at Cafe Moonlit but there are still huge spaces for people to enjoy the garden.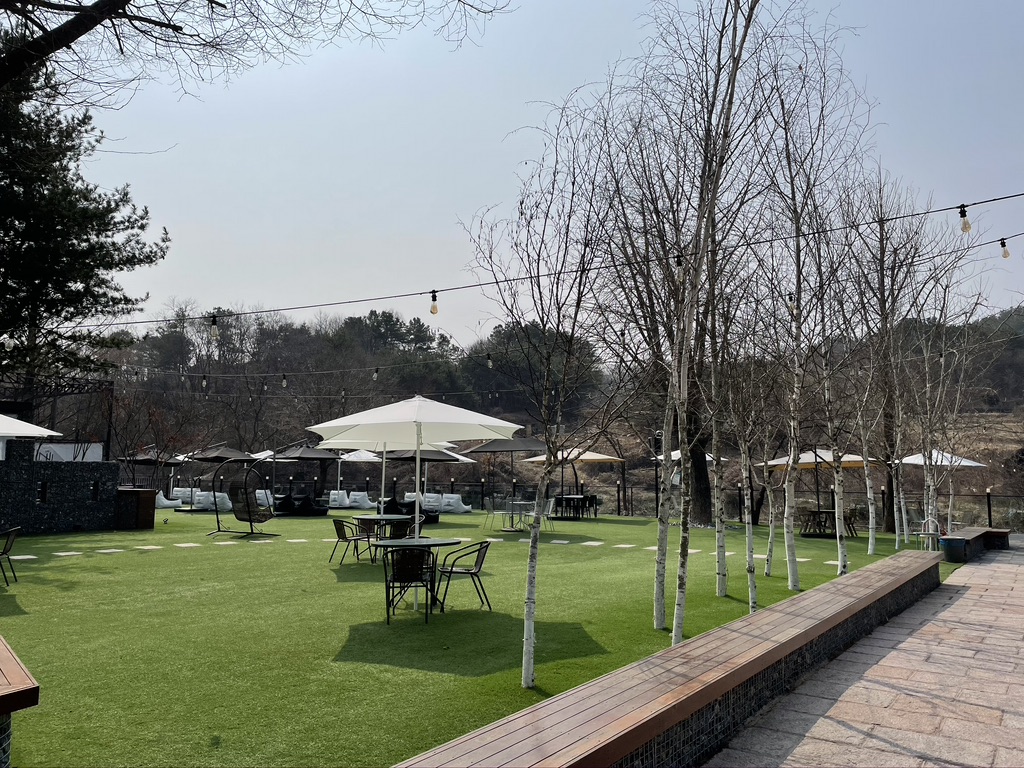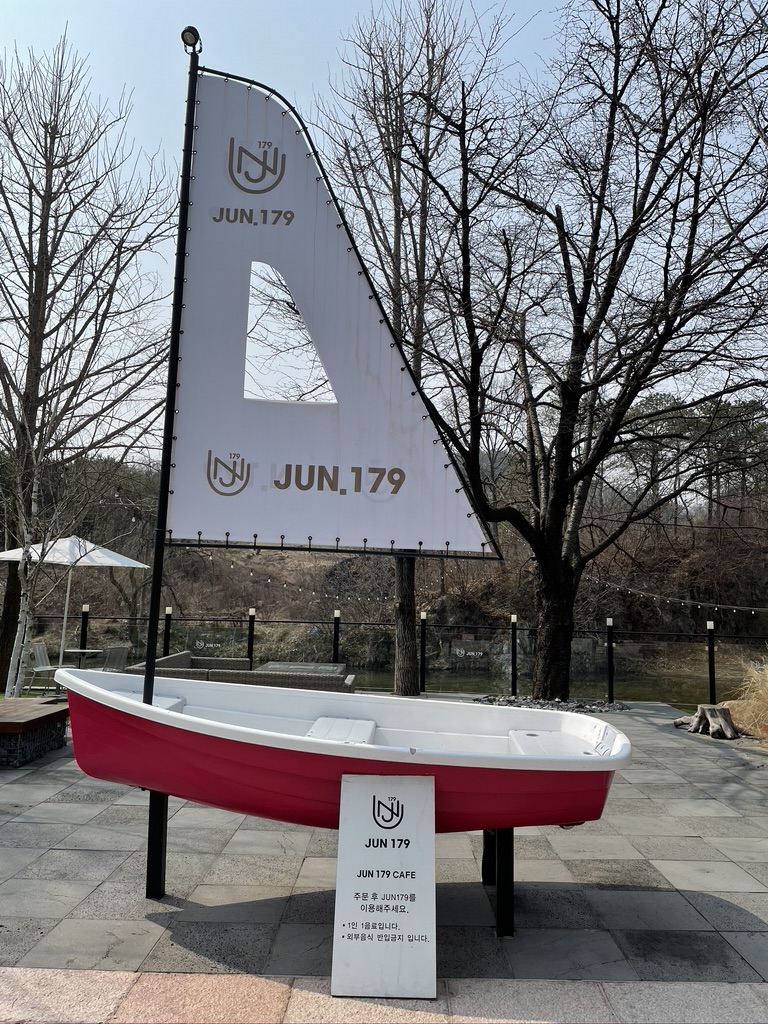 At cafe June 179, you may enjoy a beautiful view and fresh air outside as there are several seats and tables for you here.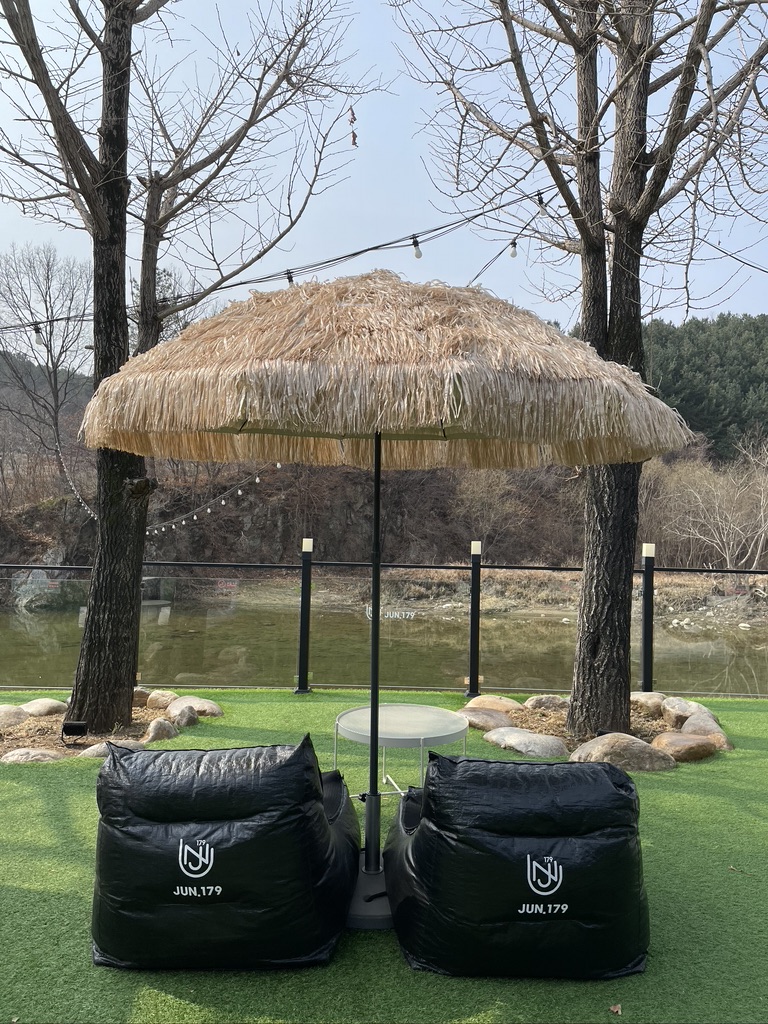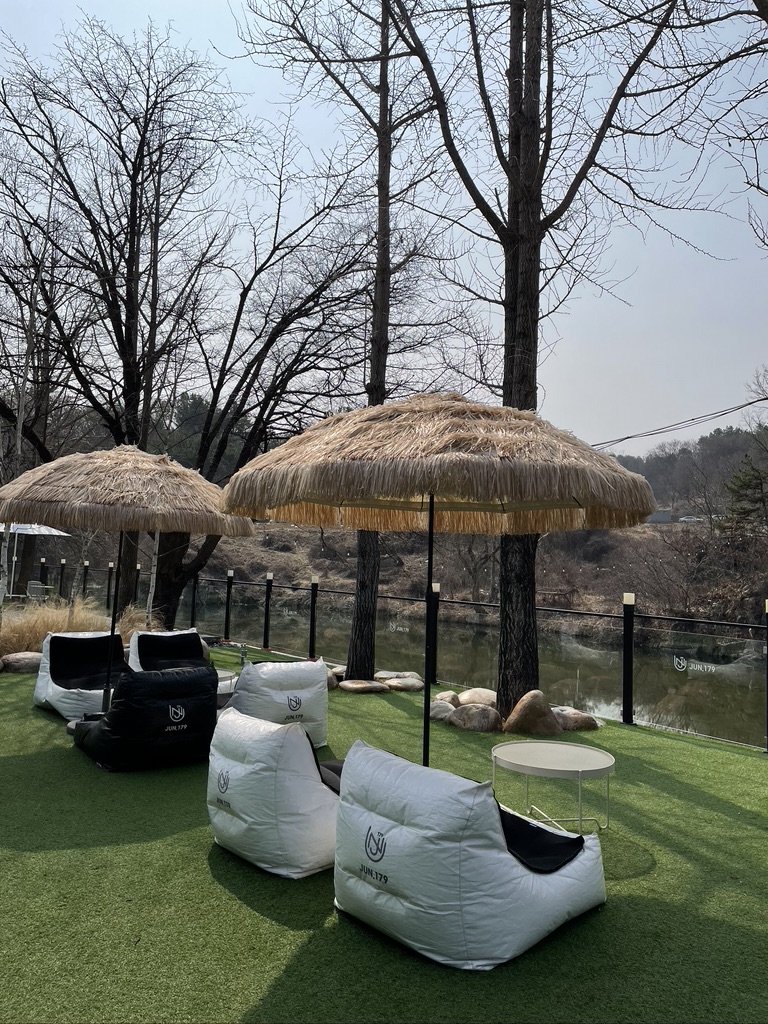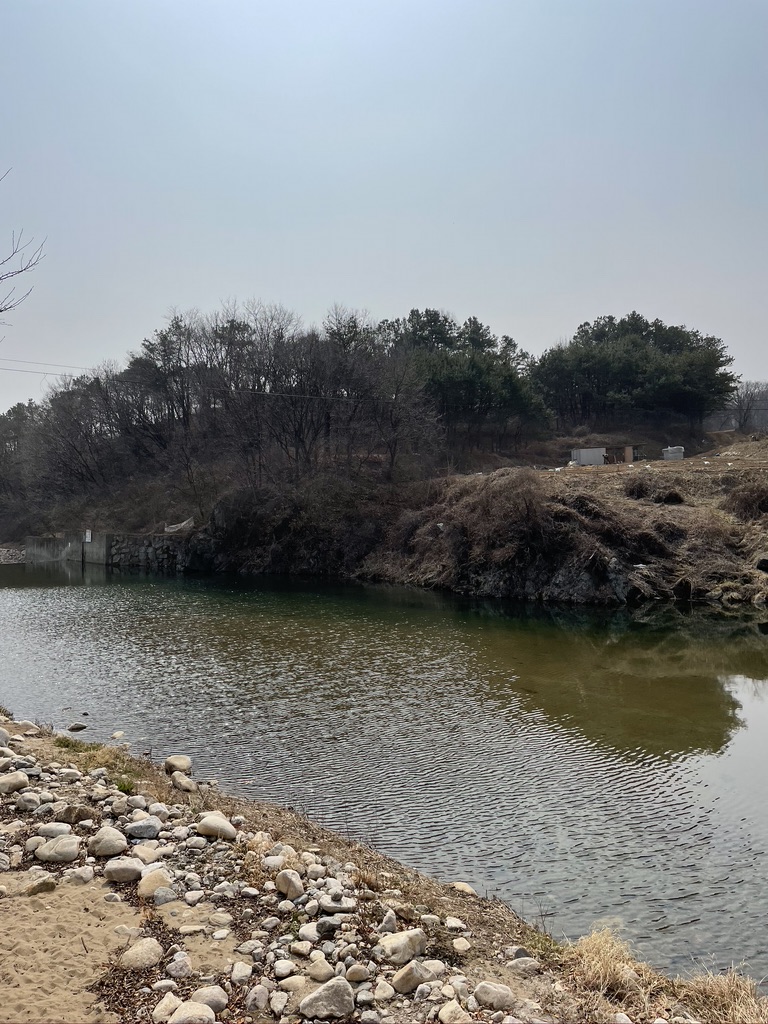 There is also a rooftop area so visitors can enjoy the view at a higher spot. You can see the stunning view of forest and a stream.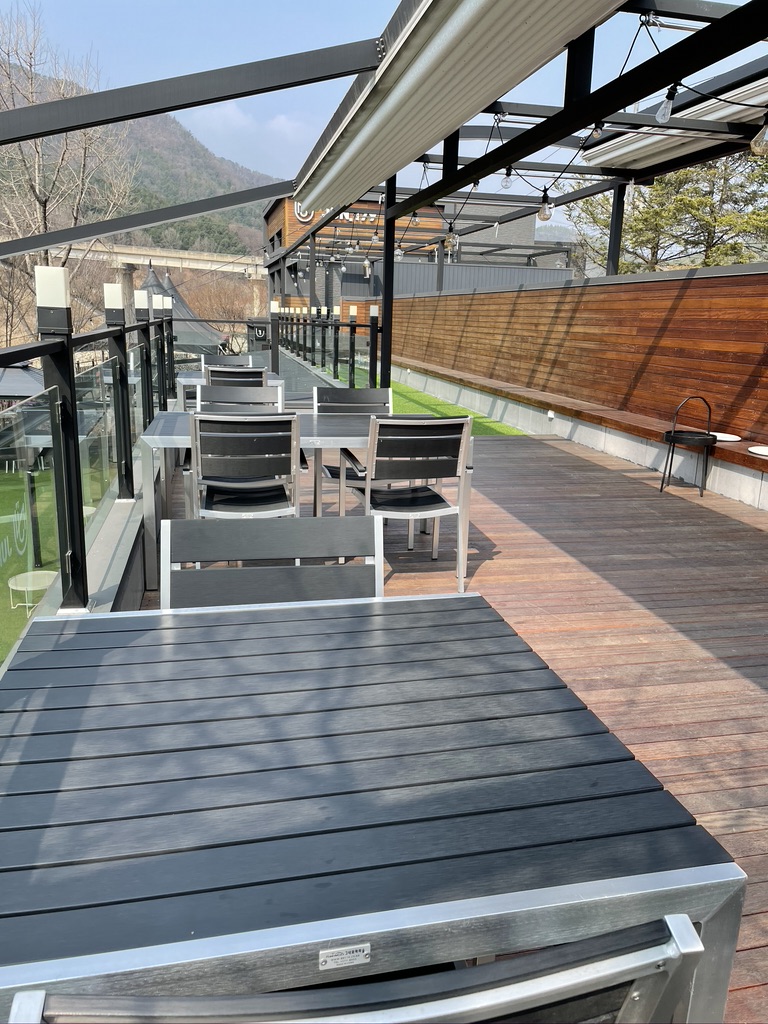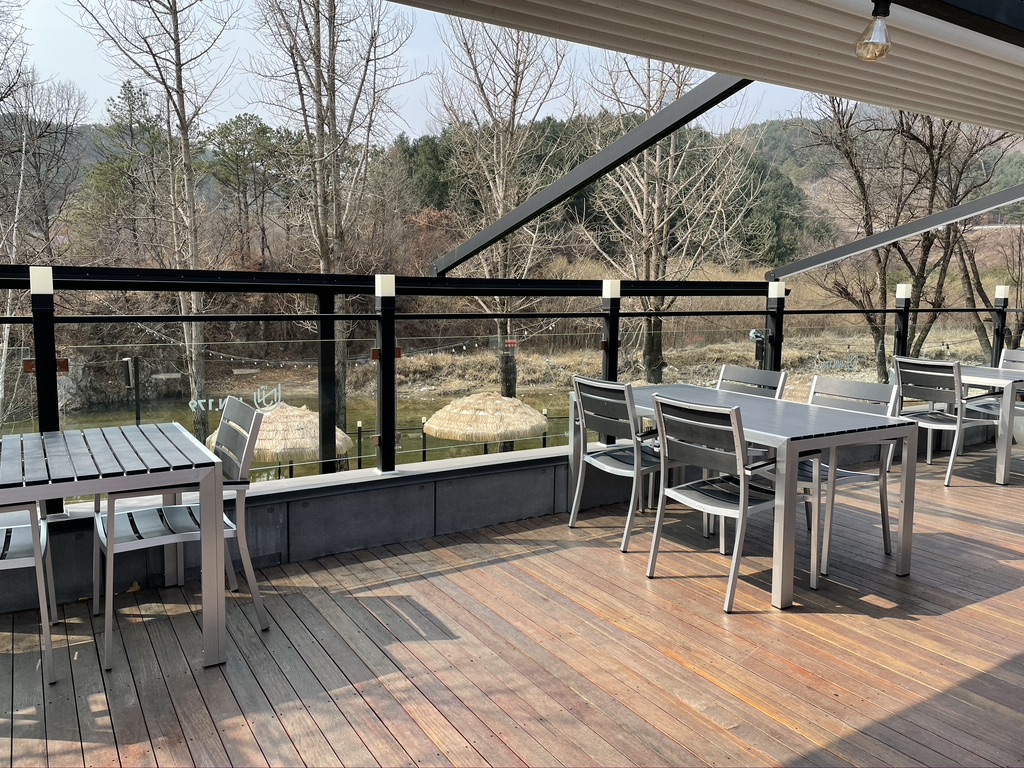 There are brunch menus of Hot dogs, Quesadillas and Baguette and various coffee, tea, ade and smoothie menus are available for you. You can also find Ice cream, Bingsu menus and some alcoholic drinks such as Beer and Cocktail.
As Yangpyeong is a great spot for visitors to enjoy a wonderful view and fresh air, you may visit the spot and enjoy a beautiful cafeteria in Yangpyeong.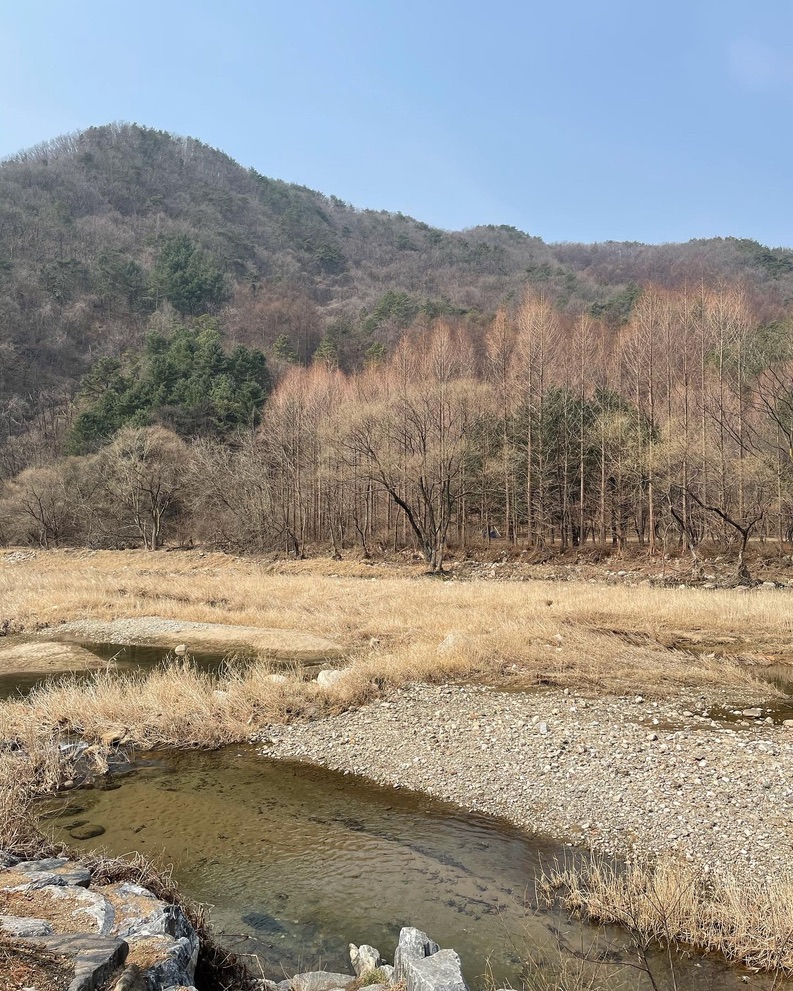 ▶ Address of Cafe Jun 179: 31, Deokchon-gil, Yongmun-myeon, Yangpyeong-gun, Gyeonggi-do, Republic of Korea ◀
---
You may also like other Ella's Pick -
[FOOD: Restaurants, Korean dishes, Cafes] - Cafe Moonlit in Yangpyeong
[TRAVEL: Tour sites, Travel info, Hotels] - Yangsuri Dumulmeori in Yangpyeong, KOREA
[FOOD: Restaurants, Korean dishes, Cafes] - Starbucks Yangpyeong - The largest Starbucks store in Korea
[TRAVEL: Tour sites, Travel info, Hotels] - Shinsegae Department Store in Korea
[FOOD: Restaurants, Korean dishes, Cafes] - Sushi Cho - A perfect sushi dining place at Westin Chosun Hotel in Seoul