Hangeul Day - A national day to commemorate the invention of Hangeul
It is "Hangeul Day (한글날 in Korean)" today in Korea. Do you know what Hangeul Day is?
Hangeul Day is celebrated on October 9th every year in South Korea and is also known as "Hangeul Proclamation Day". This day is to commemorate the invention and proclamation of "Hangeul (한글 in Korean)". Hangeul is the native Korean alphabet invented by the Sejong the Great.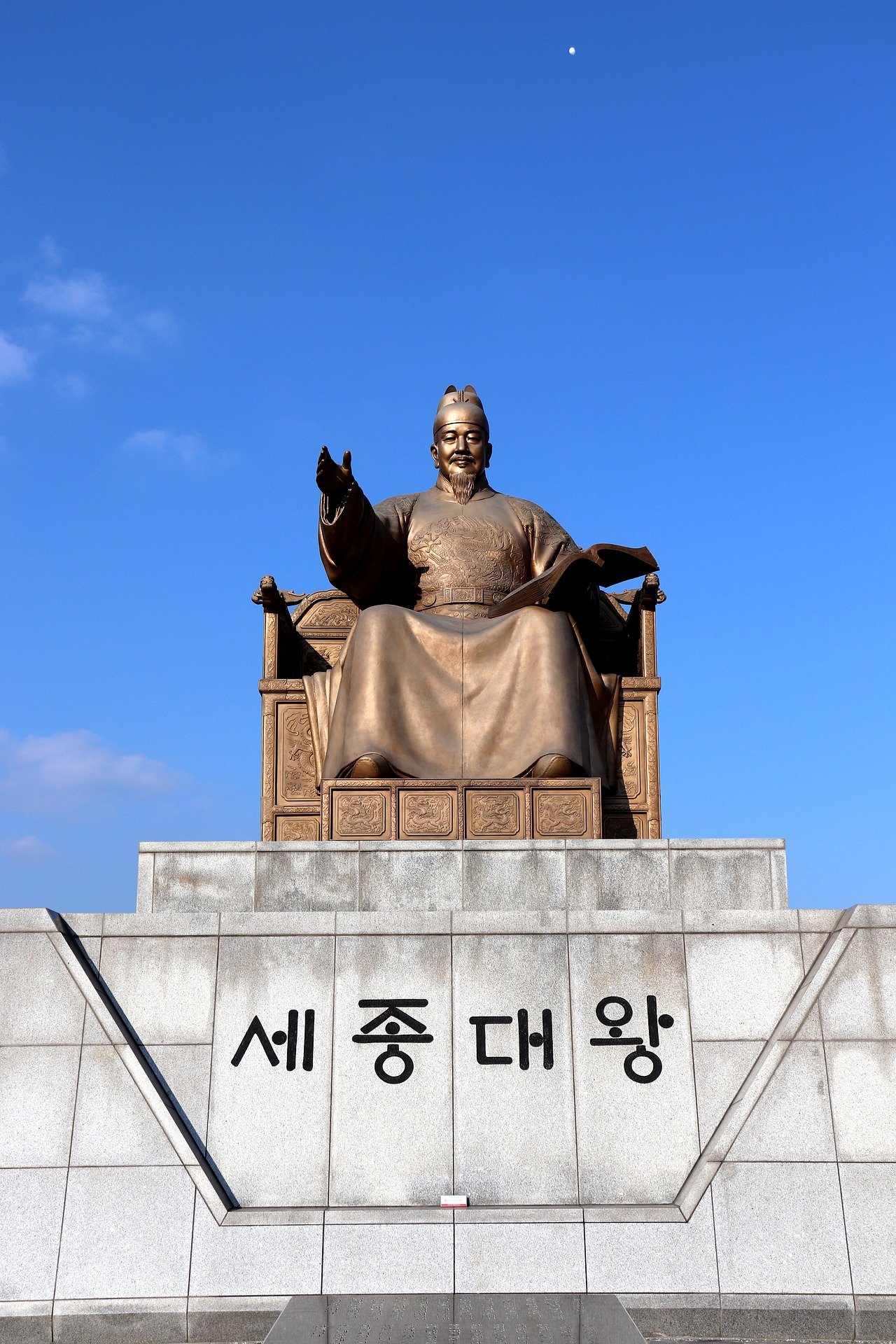 The origin of most alphabets are unknown but Hangeul is one of the alphabets that both the creater and creation date have been disclosed.
In the fifteenth century, people in Korea used Chinese characters which were called "Hanja (한자 in Korean)" to write. However, Hanja was difficult to learn and it was especially difficult to learn Chinese characters for people of lower social classes. In 1443, King Sejong determined to invent its own alphabet for Koreans and the new alphabet was finally invented in 1444.
The orinal name of Korean alphabet is "Hunminjeongeum (훈민정음 in Korean)" which means the proper guiding alphabet of the people. The Korean alphabet is simple to learn and convenient to use. Additionally, the creation of Hangeul is scientific.
The writing system of Hangeul consists of 14 consonants and 11 vowels. The consonants are made to represent the shape of a human mouth when pronouncing the letters and the vowels are made of line(s) that indicate the sky, earth and people.
There are 5 compound consonants and 11 compound vowels as well to form additional 16 common sounds.
As it is Hangeul Day today, it is important to know about Hangeul and King Sejong and commemorate its invention of Korean alphabets.
---
You may also like other Ella's Pick -
[FOOD: Restaurants, Korean dishes, Cafes] - Hangang Museum - Art Gallery Cafe in Namyangju, Korea
[K-POP & DRAMA: Artists, Albums, Actors] - About BTS - Members Profile, Fandom Name
[TRAVEL: Tour sites, Travel info, Hotels] - Surfyy Beach in Yangyang Gangwondo, Korea
[TRAVEL: Tour sites, Travel info, Hotels] - Signiel Seoul - A Luxury Landmark Hotel in Jamsil, Korea