A cozy hotel in Songdo, Korea - Oakwood Premier Incheon Hotel
Oakwood Premier Incheon Hotel (오크우드 프리미어 인천 호텔 in Korean) is located in Songdo, Incheon Korea. There are studio rooms, suiterooms with 1 bedroom/2 bedroom/3 bedroom/4 bedroom and penthouse. The photos below are the suiteroom with 2 bedrooms in this hotel.
The suiteroom in this hotel has a large living room and a kitchen for you so you can simply cook here and enjoy your meal with your family or friends.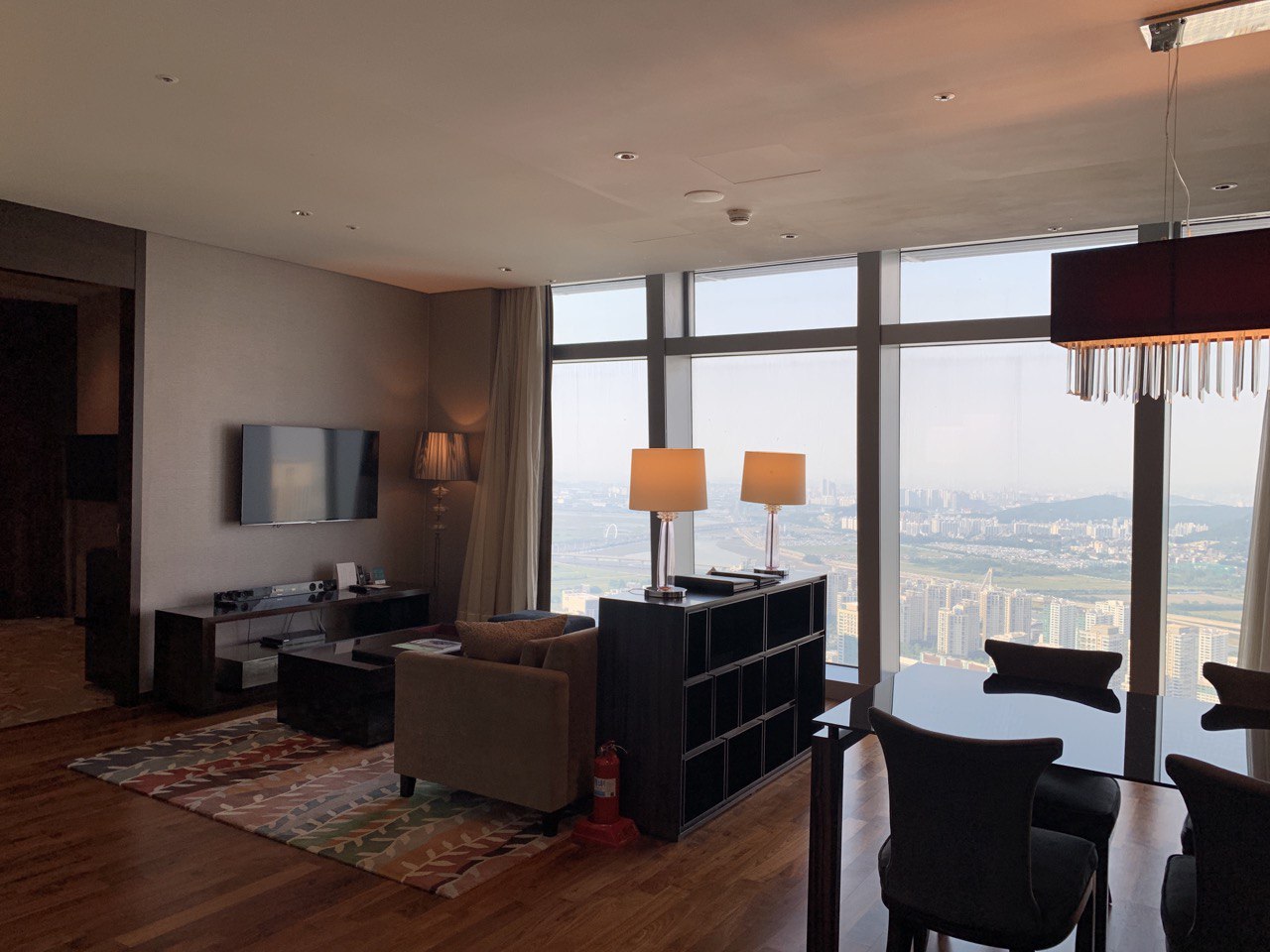 You can also enjoy your time with your family or friends having a cup of coffee or tea in this cozy dining room. You may enjoy the outside view at the same time.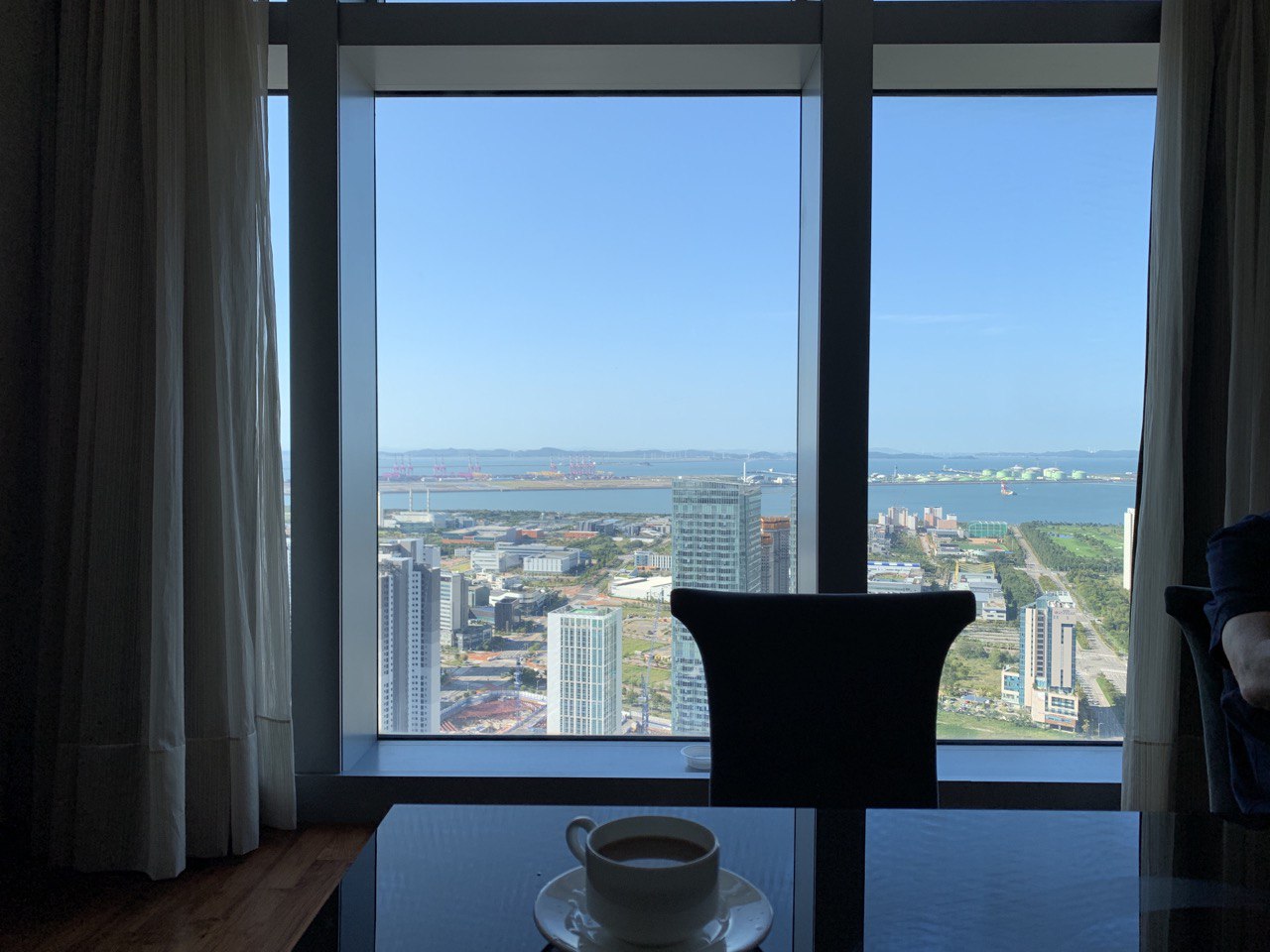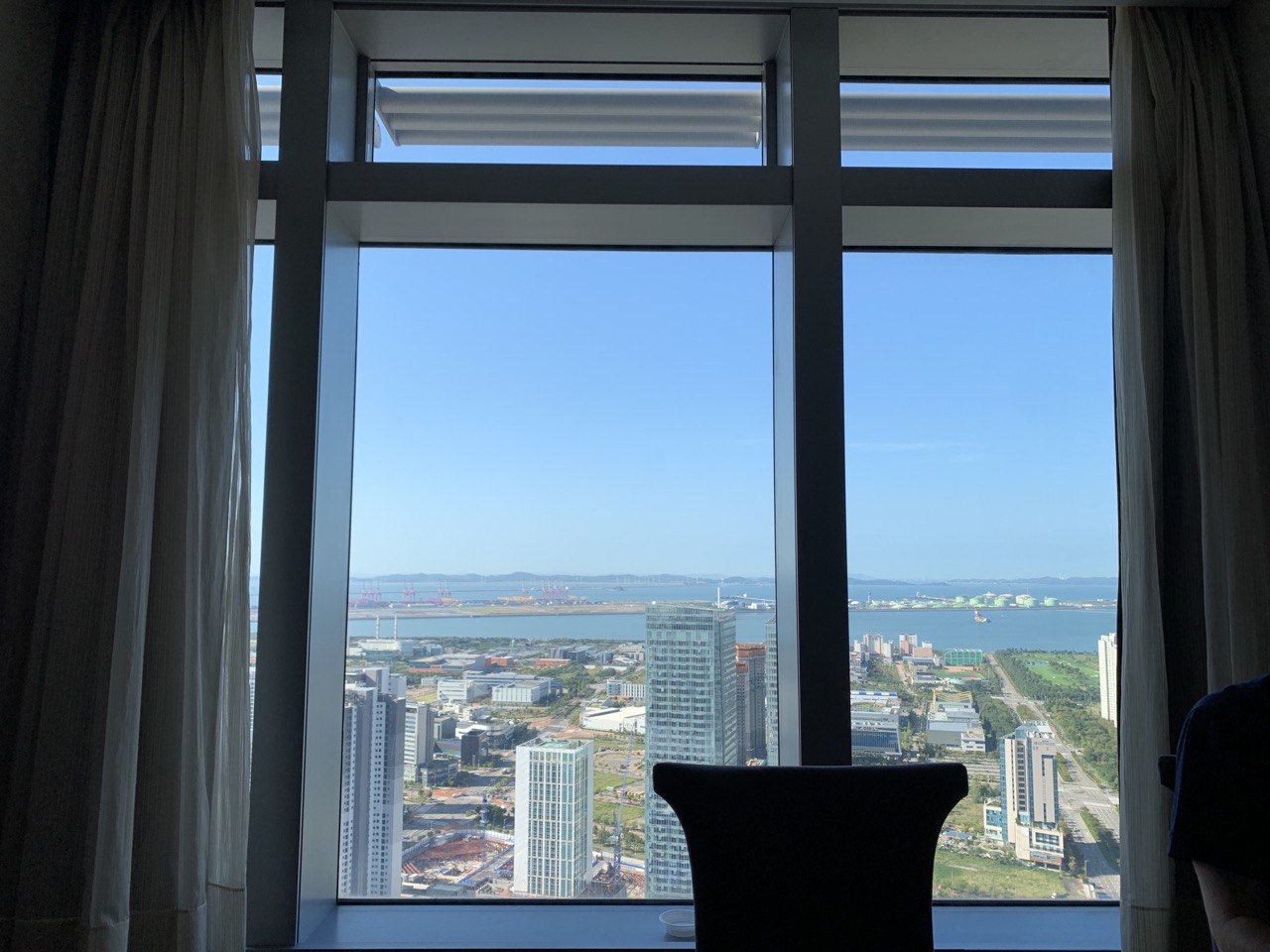 Also, there are two bedrooms so you may book this suiteroom for your family or friends. Both of these rooms have a wide window so that you can enjoy a view outside.
If you are looking for a bigger room there are suiterooms with 3 or 4 bedrooms with a reasonable price as well. A studio room is a smaller room for maximum 2 persons.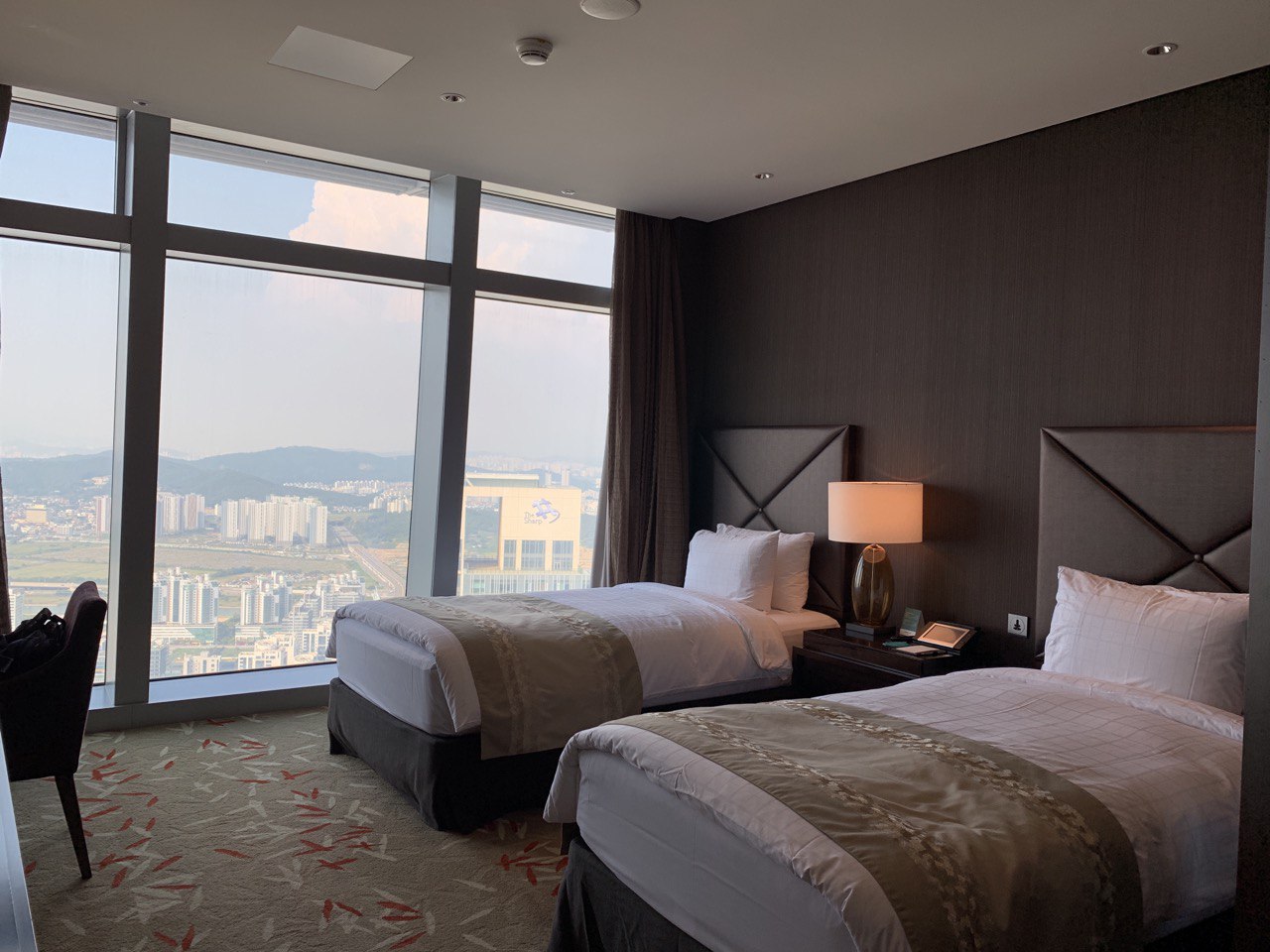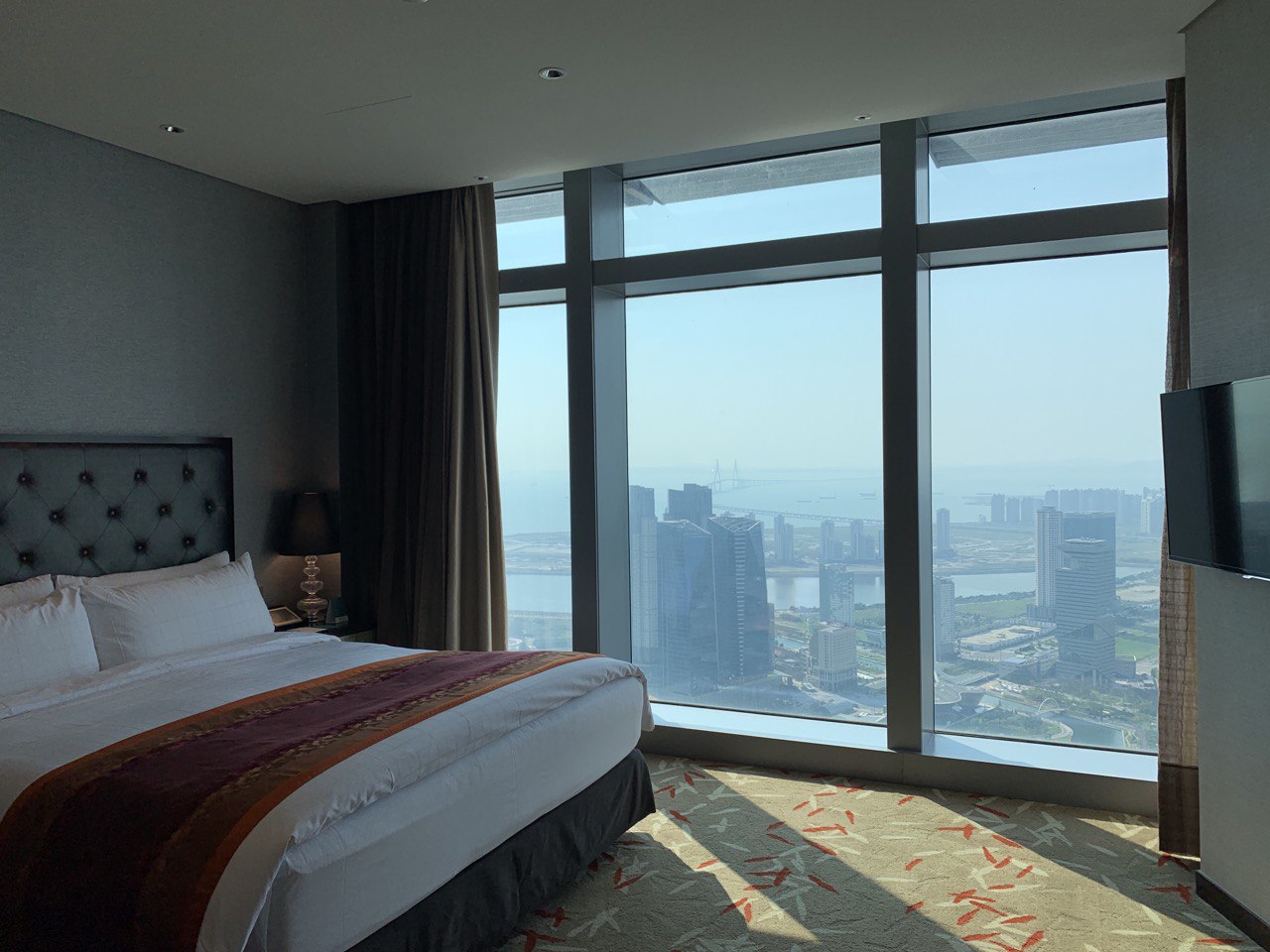 In this hotel, there is an Oak restaurant which is a buffet style, located on the 36th floor. You may also order a course menu to enjoy a steak, pasta and salad here. Additionally, there is another dining and bar place called Panoramic 65 where you can visit for a nice meal and a drink.
Songdo Central Park is located near this hotel so you can visit there while your stay. It is a quite large park in Songdo and many people living in Songdo visit there.
You may take puppies at this hotel as pets are allowed here if you pay extra pet charge. Cleaning fee of 60,000 KRW are charged and a deposit fee which is refundable if there are no issues on the carpets or furniture are also charged separately.
This hotel is highly recommended for people who want a room with high quality at a reasonable price. I hope you can have a chance to visit here and enjoy a wonderful day and night view in the room.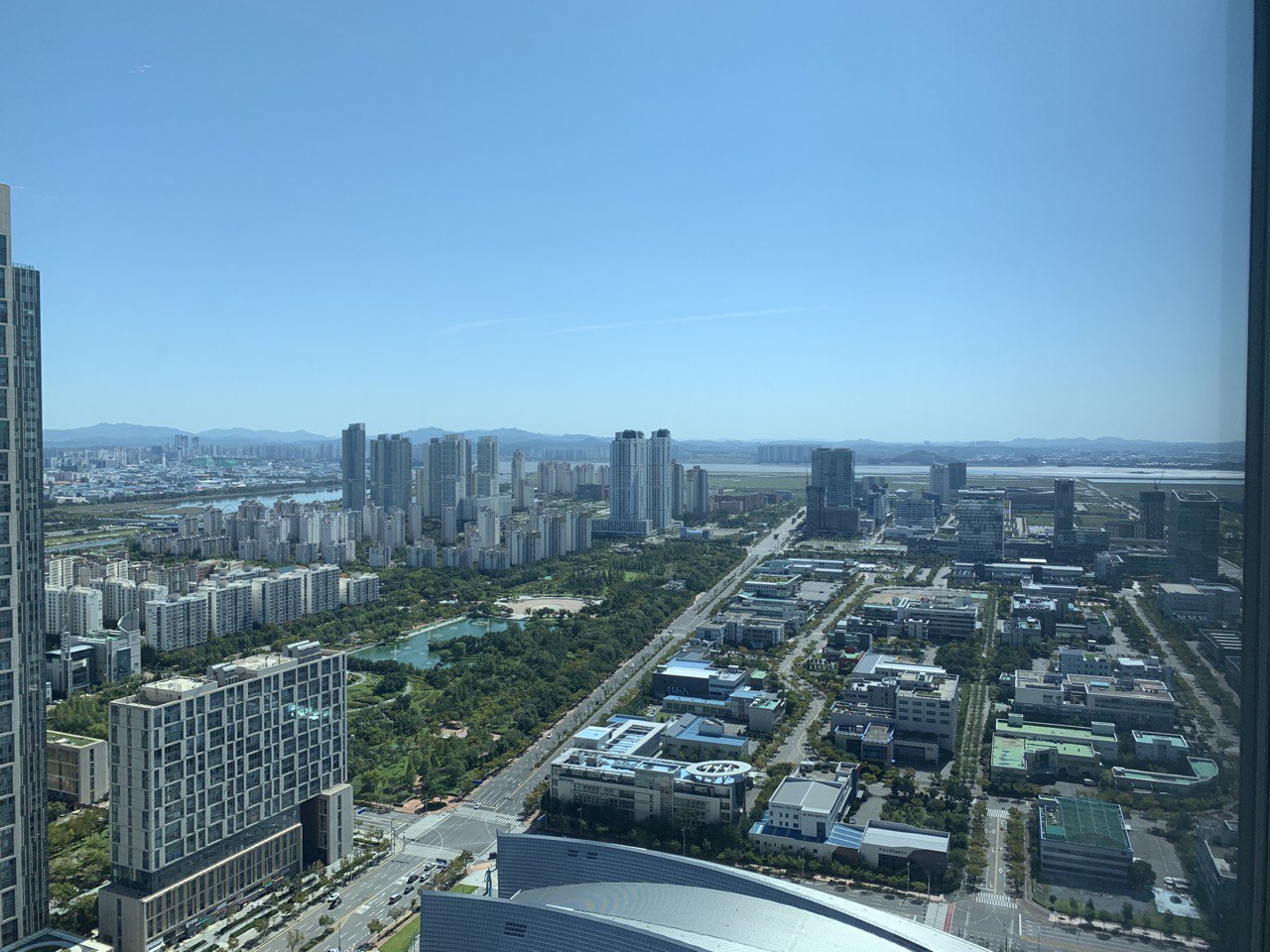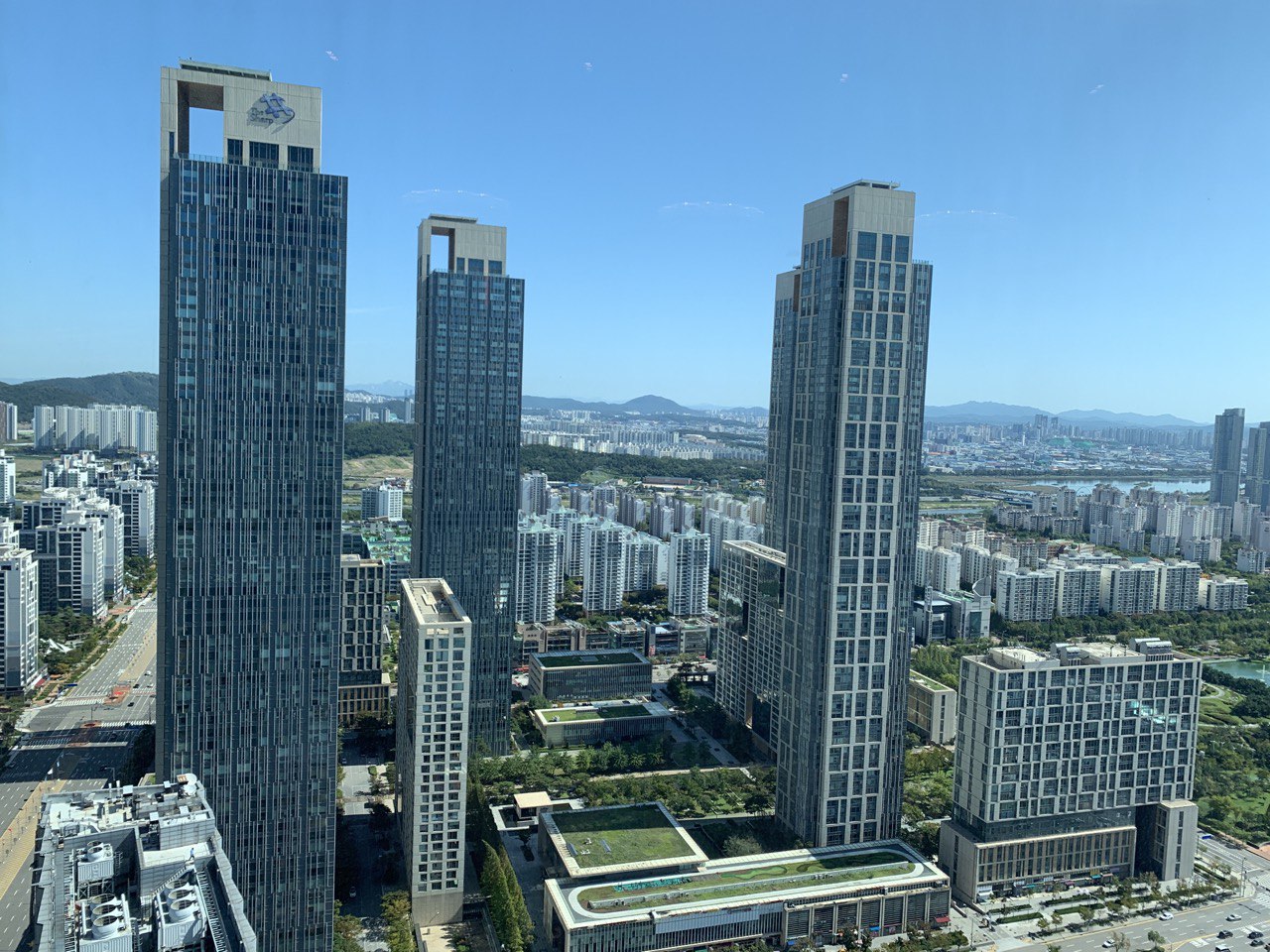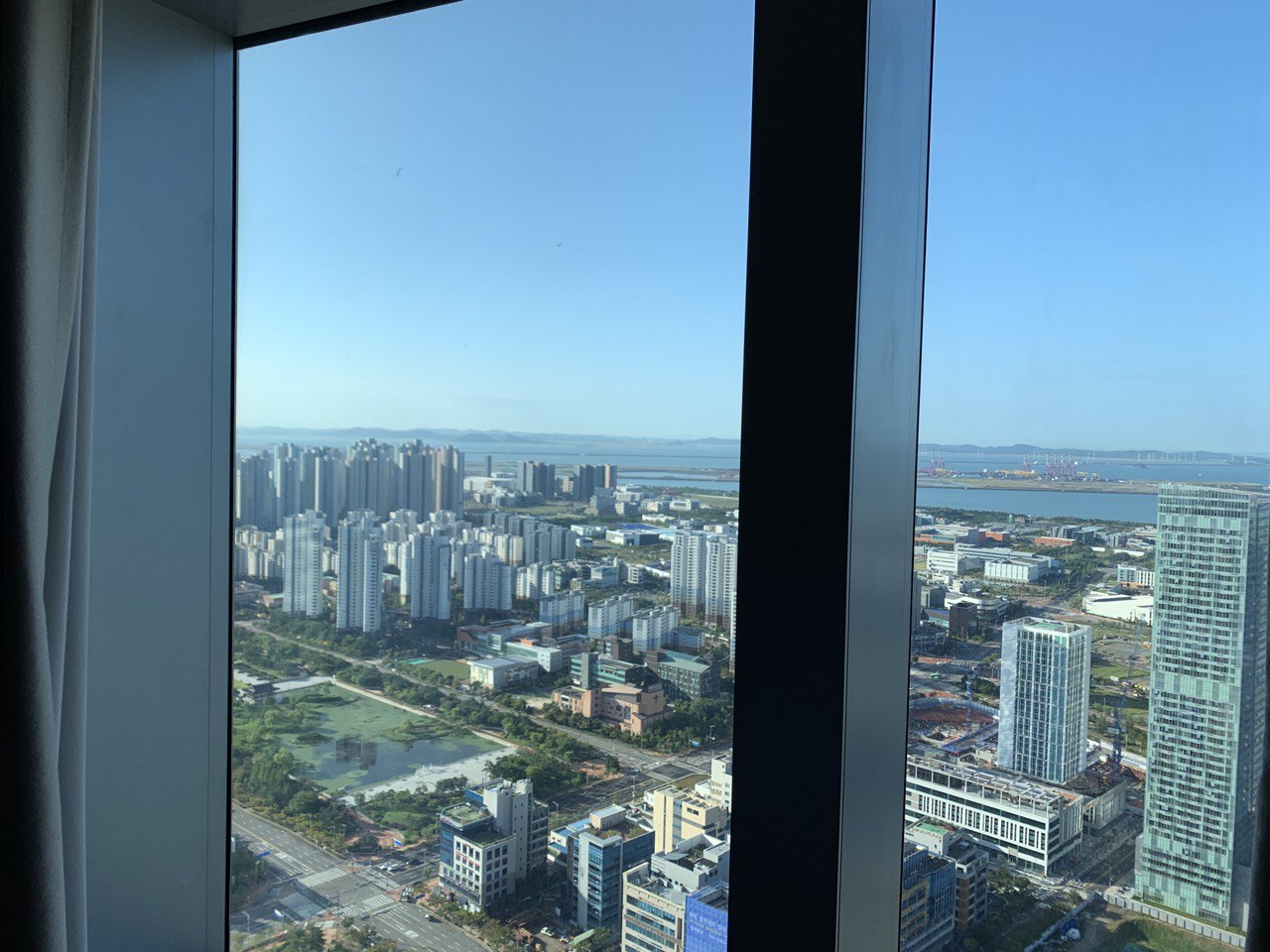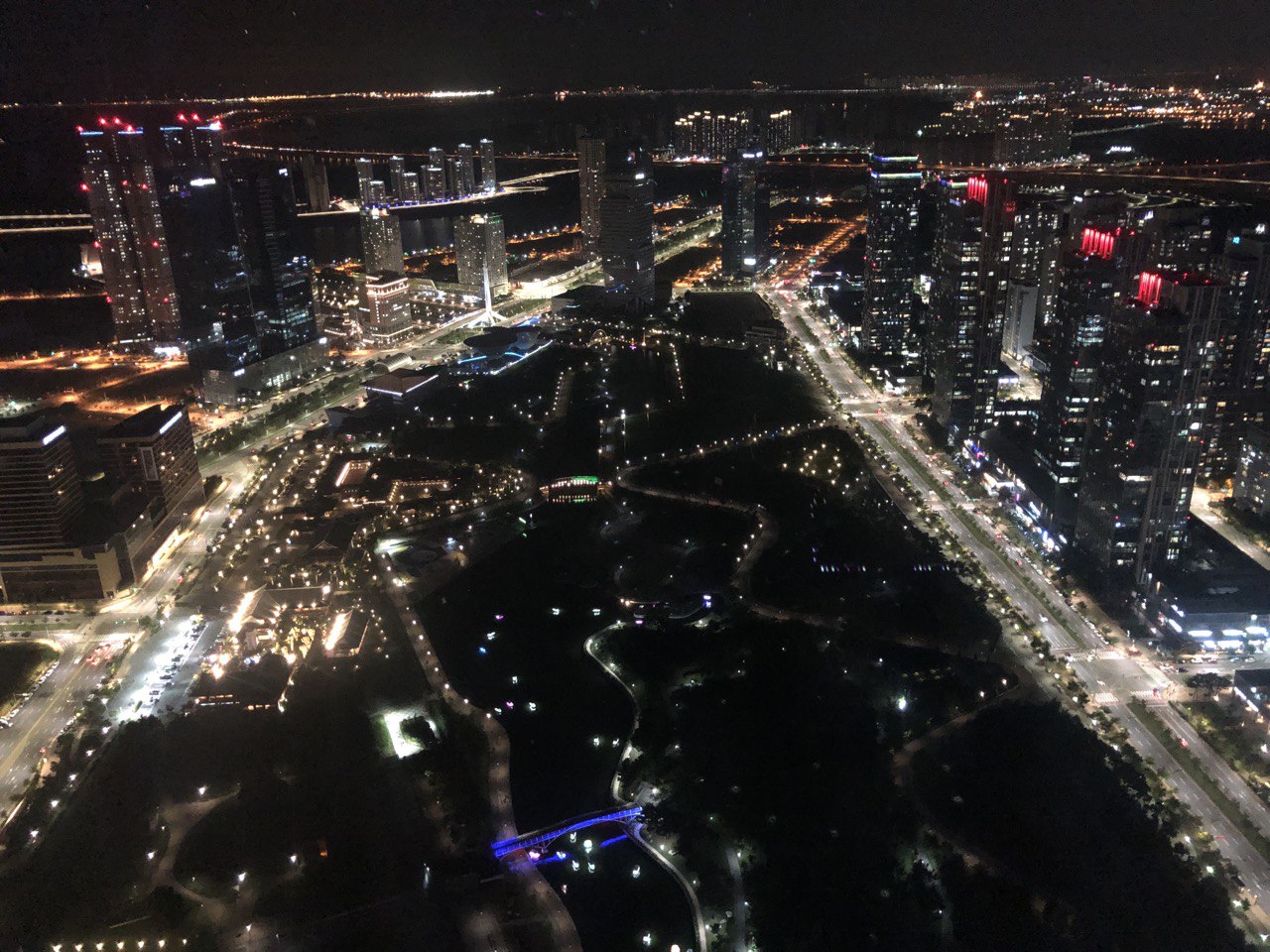 lpweb.kr/click.php?m=agoda&a=A100670158&l=0000
[TRAVEL: Tour sites, Travel info, Hotels] - Currency in Korea - Korean "Won" (KRW, ₩)
[TRAVEL: Tour sites, Travel info, Hotels] - Grand Hyatt Incheon - Perfect hotel near Incheon International Airport
[TRAVEL: Tour sites, Travel info, Hotels] - Shilla Stay - A reasonable hotel in Korea
[TRAVEL: Tour sites, Travel info, Hotels] - IFC mall and Conrad Hotel, in Yeouido Korea
(We may receive commissions from this posting as it includes affiliate marketing advertisement. 이 포스팅은 제휴마케팅이 포함된 광고로 일정 커미션을 지급 받을 수 있습니다.)
(This posting involves in participation of LinkPrice event. 이 포스팅은 링크프라이스 이벤트 참여를 위해 작성되었습니다.)