Korea currency unit: Korean "Won" (KRW, ₩)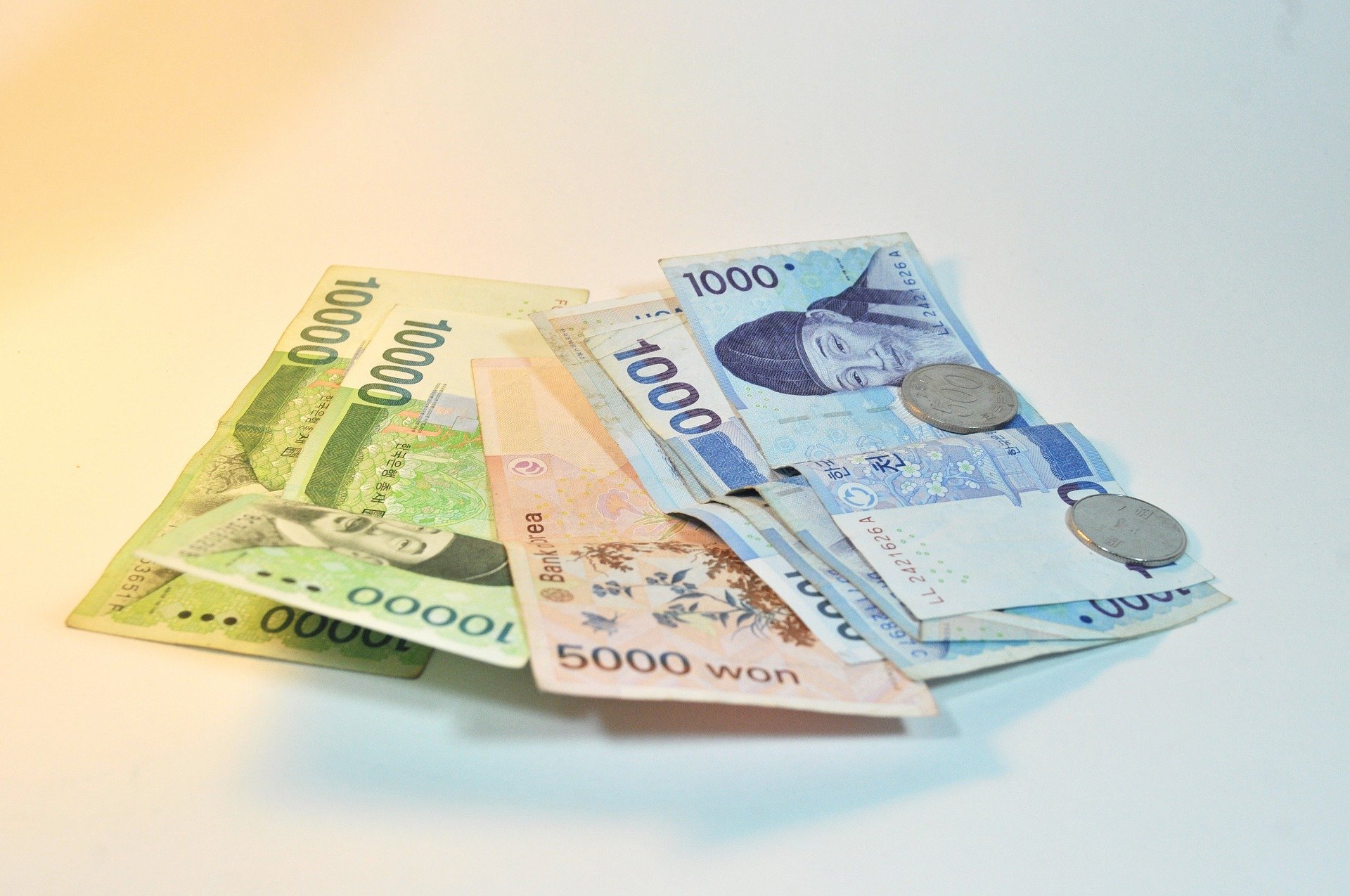 When you are planning to visit Korea, you may need to exchange your money from your country's currency to the currency in Korea. Currency unit in Korea is Korean "Won", normally presenting it as KRW or ₩.
The currency in Korea are consisted of coins and bills. 10/50/100/500 won are with coins and 1,000/5,000/10,000/50,000 won are with bills.
You may need to look into the foreign currency exchange rate between your currency and currency in Korea before converting money. As you may know that exchange rate are different day by day, but just for your reference, USD 1 is about 1,100 KRW.
You may look for foreign exchange rates when converting money.
You may convert your cash to Korean won at the bank from your country or you can also convert it in the Incheon international airport. There are several spots that you can stop by and convert your cash in Incheon international airport. But you should be aware of the fact that it is quite expensive to convert into Korean won in Incheon international airport due to the commission fees and unfavorable exchange rate.
You may also use ATMs for Korean money as you can easily find ATMs in Korea but there are still transaction fees and it will be charged at each time when you use it so you should first determine how much to pull out before using the ATMs.
When you are lack of Korean money or did not have enough time to convert your money into Korean won, you may also use credit cards. Most of the stores and restaurants in Seoul are accepting credit cards. In Korea, there are no tip culture so you do not need to worry about paying tips and all taxes and service charges are generally included in the receipt.