BTS became the first South Korean artist to rank No.1 on Billboard Main Single Chart 'Hot 100'.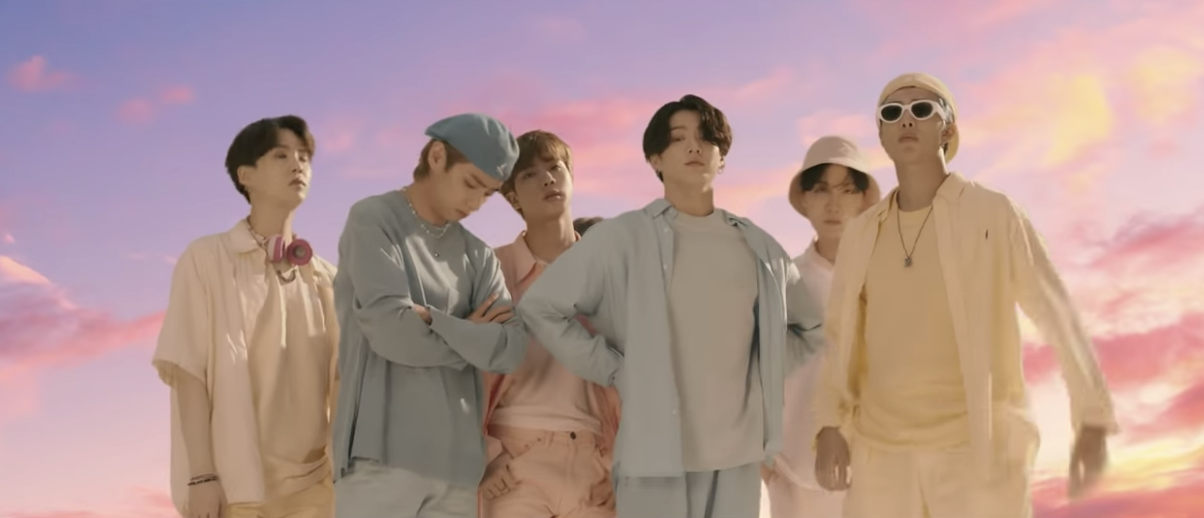 Billboard has announced that BTS 'Dynamite' debuts with the ranking No.1 on Billboard 'Hot 100' Main Single Chart on the 31st of August. 'Hot 100' is the ranking of the most popular songs in the United States by considering the streaming records, sales of album and the number of radio broadcastings.
This is the first time for Korean artists to record the ranking No.1 on this Billboard chart. Psy previously recorded the ranking of No.2 for 7 consecutive weeks with his worldwide famous song 'Gangnam Style' in 2012 but never recorded the ranking of No.1.
The best record of BTS was the fourth regular title song 'ON' which was released on February and ranked No.4 on 'Hot 100' chart. BTS has achieved on the top ranking on the main album chart 'Billboard 200' for 4 times and newly recorded the No.1 on 'Hot 100' with their song 'Dynamite'.
'Dynamite' is a digital single album of BTS which was released on the 21st of August. The song is disco-pop genre with a delightful melody and BTS has shown an English version of this song.
'Hot 100' chart is very competitive and challenging for artists of non-native English speaker.
BTS has also achieved the 1st No.1 on 'Global Top 50 Chart' on Spotify, which is the largest streaming service globally and ranked into No.3 for 8 consecutive days.
Additionally, BTS achieved the 'Best Pop', 'Best K-Pop', 'Best Group' and 'Best Dance' on Video Music Awards held by MTV on the 30th of August.
---
You may also like other Ella's Pick -
[NEWS: What's happening in Korea?] - OECD raises South Korea's growth rate forecast for 2020 to minus 0.8 percent - The highest among OECD members
[NEWS: What's happening in Korea?] - The largest Starbucks store in Korea - Starbucks store in Yangpyeong newly opened
[NEWS: What's happening in Korea?] - Korean celebrities participating in #Blackouttuesday movement
[TRAVEL: Tour sites, Travel info, Hotels] - Starfield Shopping Mall in Hanam Korea