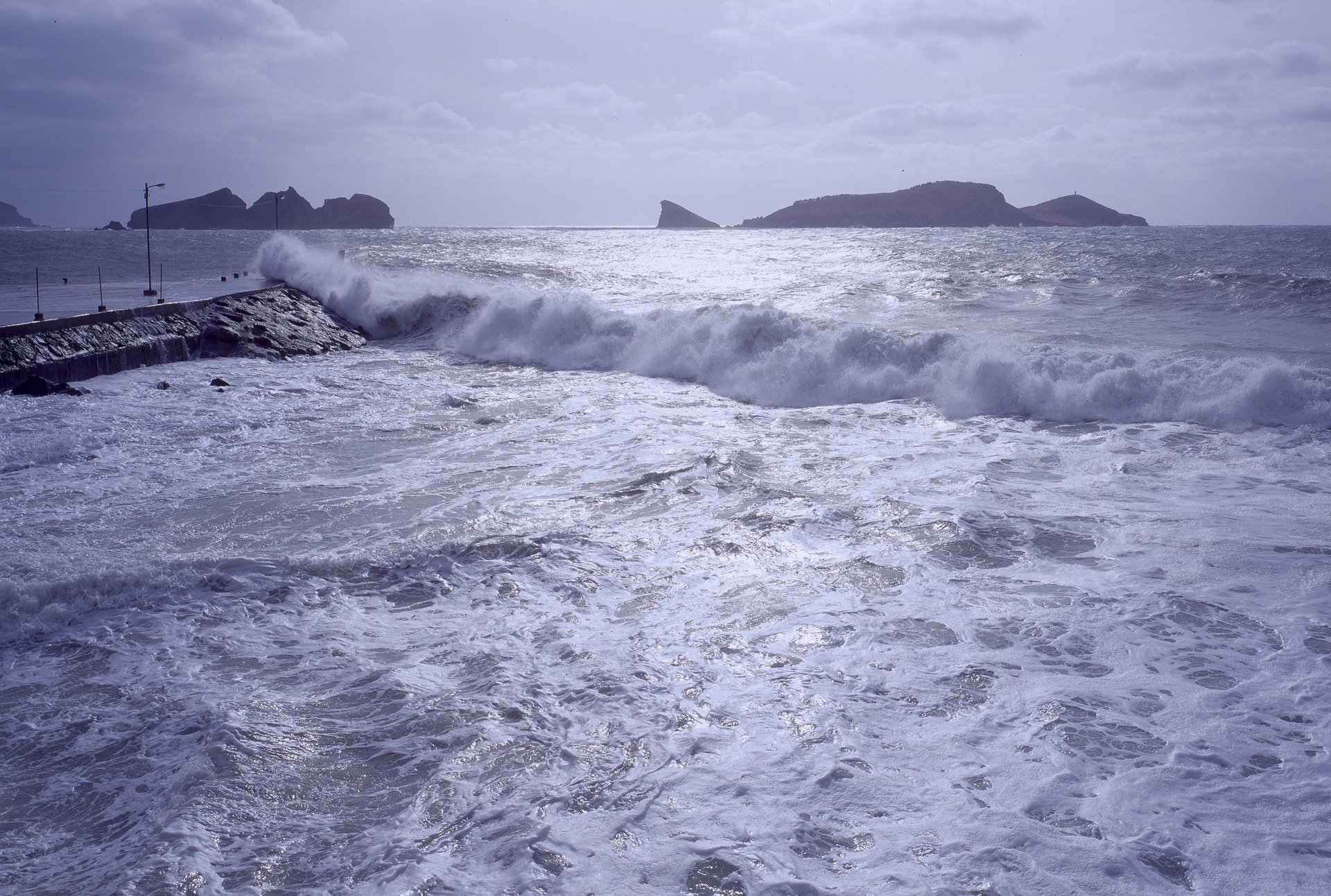 The season's fifth typhoon in Korea, typhoon 'Jangmi', is expected to bring more rain to the Southern part of Korea. 120㎜ of heavy rain is expected for Gangwon province in South Korea.
According to the Korean Meteorological Administration, typhoon 'Jangmi' is traveling the Southeastern part of Seogwipo in Jeju, Korea at a speed of 121㎞ and passing the Northeastern part of South Korea at a speed of 40㎞ per hour. It will pass Tongyeong, South Gyeongsang province at around 3 p.m. and pass Ulleung province at around 9 p.m. today.
It is expected to bring 50~150㎜ of heavy rain in South Gyeongsang province. The Southern coast of Korea and Jiri mountain will be affected by the typhoon, with more than 250㎜ of heavy rain.
South Korea has been suffering from long rainy season as monsoon season began on June 24 this year in Korea. This is a new record of the longest rainy season since 2013. The monsoon season is expected to end in mid-August. 49 days of rainy season continued in 2013 but it is expected that the rainy season will continue for more than 50 days this year in Korea.
The long rainy season brought some casualties and damages in South Korea. 30 people are dead, 12 people are missing and 14,091 properties and facilities are damaged. Korean Meteorological Administration advised people to take precautions to prevent further casualties and damages. The goverment has partly blocked the highways, flooded roads, underground roadway and bridge.
[NEWS: What's happening in Korea?] - The largest Starbucks store in Korea - Starbucks store in Yangpyeong newly opened
[NEWS: What's happening in Korea?] - Korean celebrities participating in #Blackouttuesday movement