Today's Pick - Hadongkwan, a restaurant that serves Gomtang (A traditional soup served with sliced beef and rice)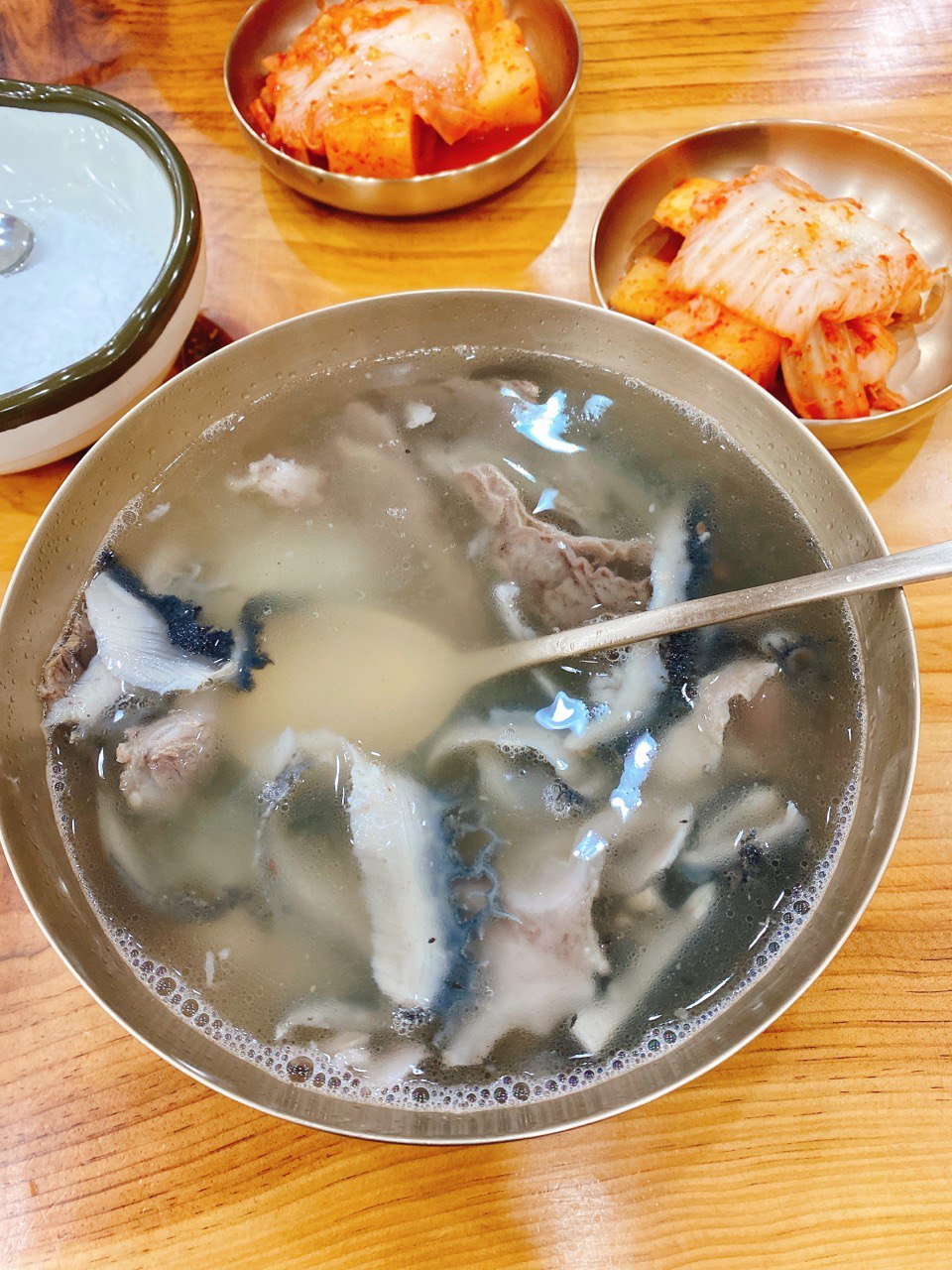 Today, we are going to introduce one of the famous restaurants for "Gomtang (곰탕 in Korean)" in Korea. The name of this restaurant is "Hadongkwan (하동관 in Korean)", which is a 70-year-old restaurant in Myeong dong. This restaurant first opened in 1930s. It serves Gomtang which is a traditional soup with sliced beef and rice. Although, Hadongkwan is known for Gomtang, they also serve Su-yuk (the pork belly).
It provides Gomtang using the best quality of Korean beef and this is the reason why many people love this food. There are no artificial flavor added in the Gomtang. It provides Gomtang with Kimchi (both cabbage and radish) and these two combinations (Gomtang and Kimchi) are the best for people in Korea.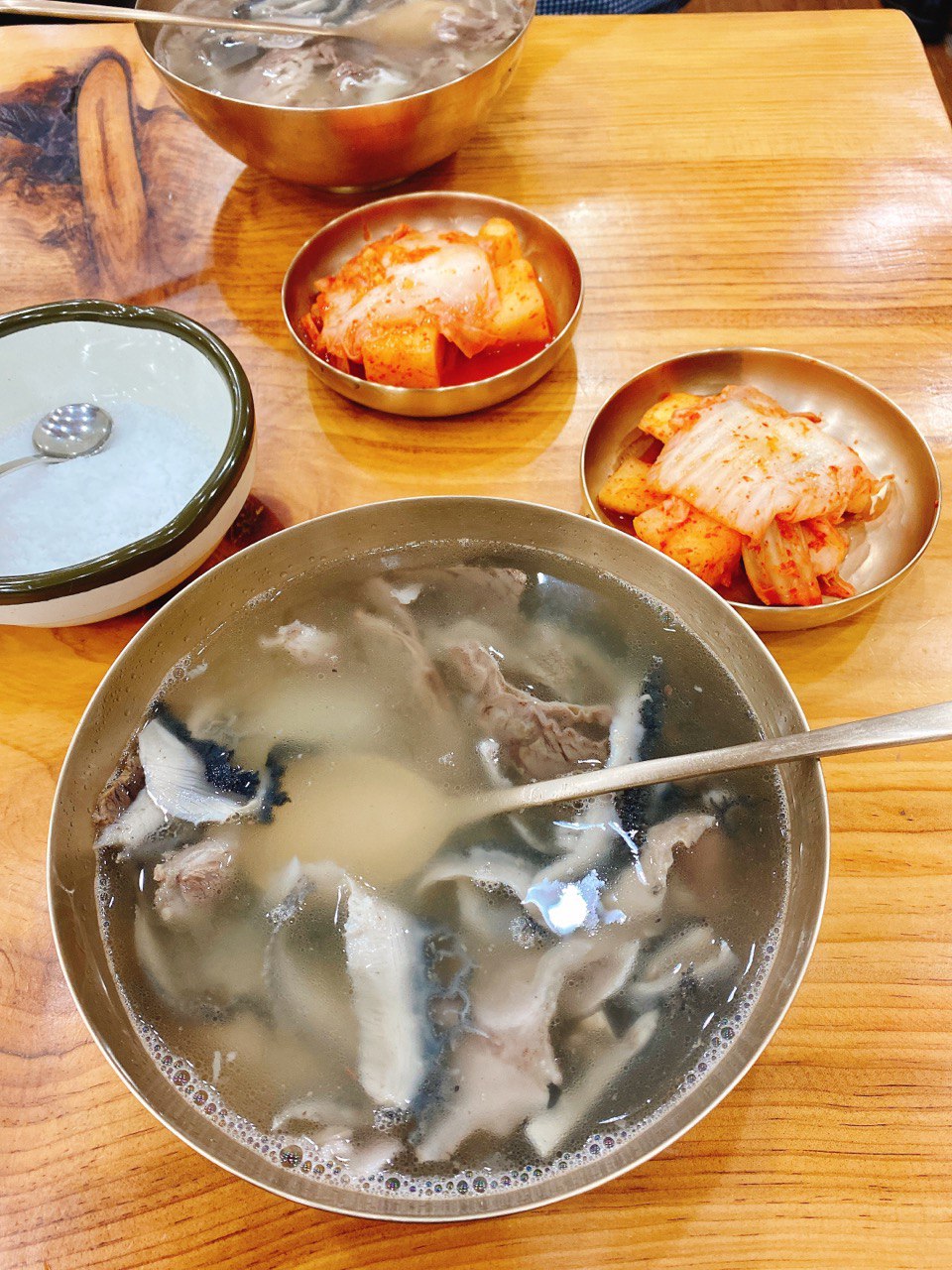 The main branch of Hadongkwan is in Myeongdong as mentioned above and there are some branches in Gangnam, Coex Mall and Yeouido. The photos of Gomtang in this posting are taken at Hadongkwan in Gangnam branch.
There are two types of Gomtang - (1) A general Gomtang and (2) A special Gomtang. The price of general Gomtang is 13,000 KRW and the price of special Gomtang is 15,000 KRW.
The photos in this posting are special Gomtang. The Gomtang here is served in the traditional brass bowls including sliced beef and rice. This also includes beef intestines and tripes so if you do not want to include it in the soup, you can ask staff in the restaurant.
When the Gomtang is served, you can add green onion and salt for seasoning. You may also put Kimchi sauce in the Gomtang.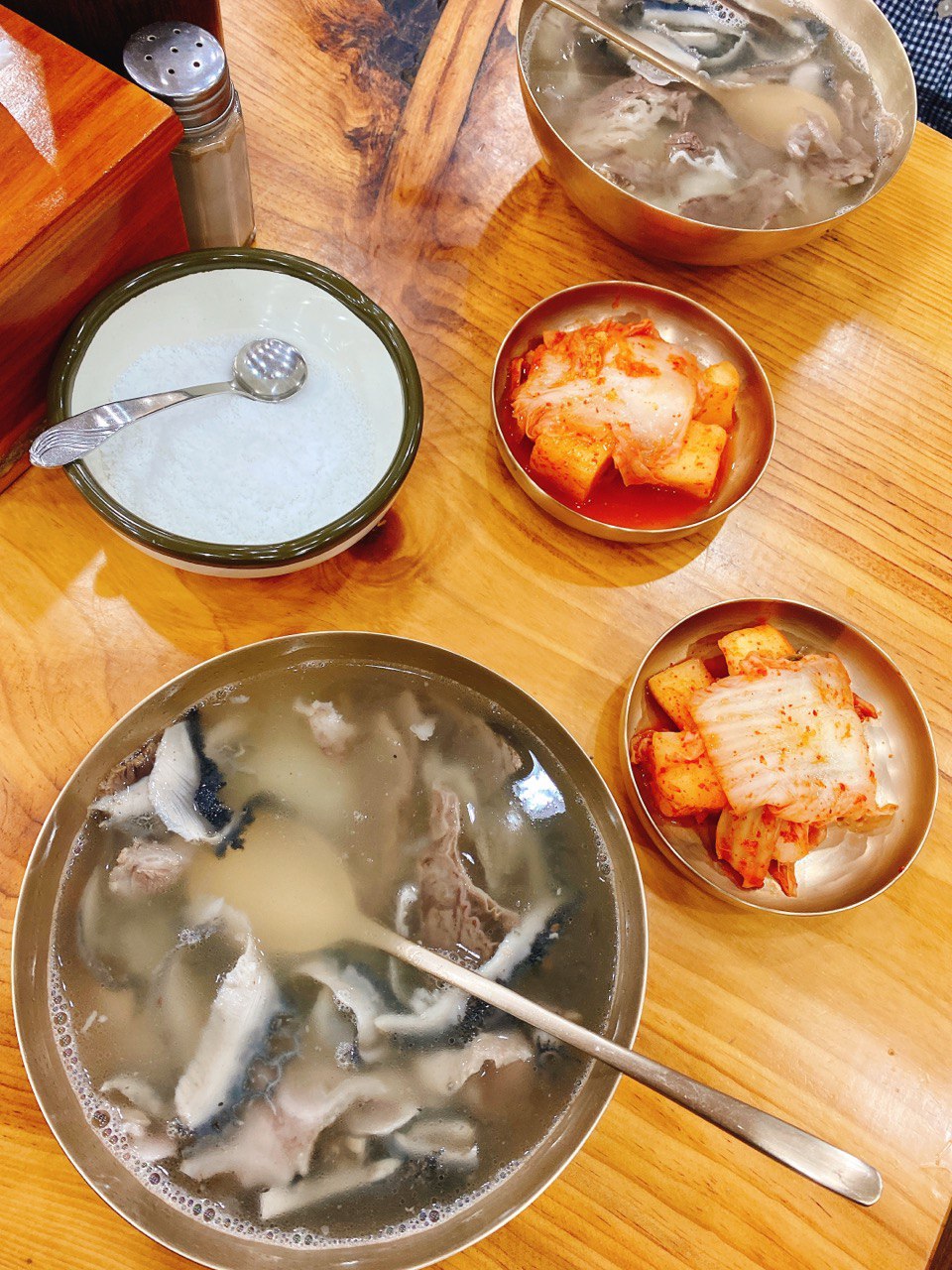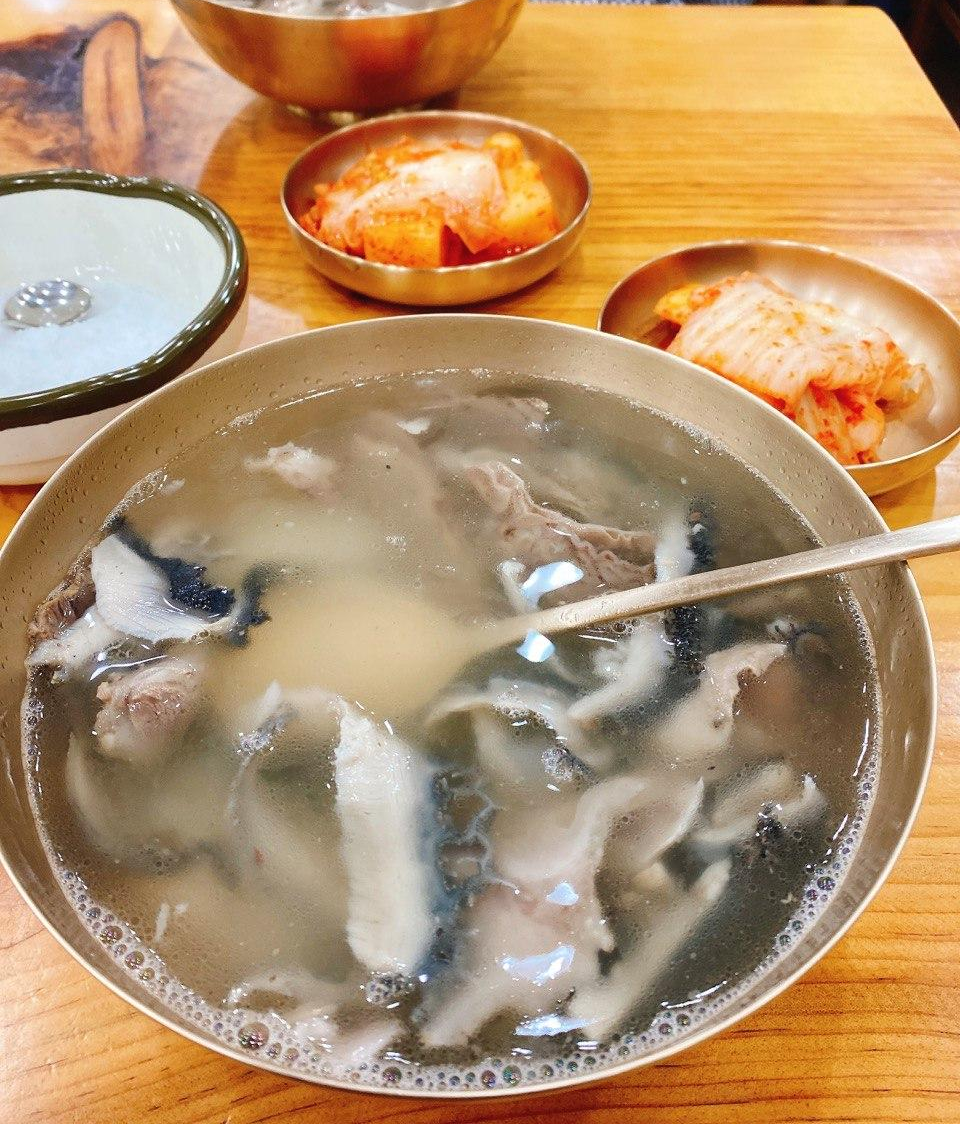 As Gomtang is very well-known food in Korea, you may try this in Hadongkwan while you are traveling in Korea. As mentioned above, it is located in Gangnam, Myeongdong and Yeouido so you can choose one to visit and try unique taste of Gomtang.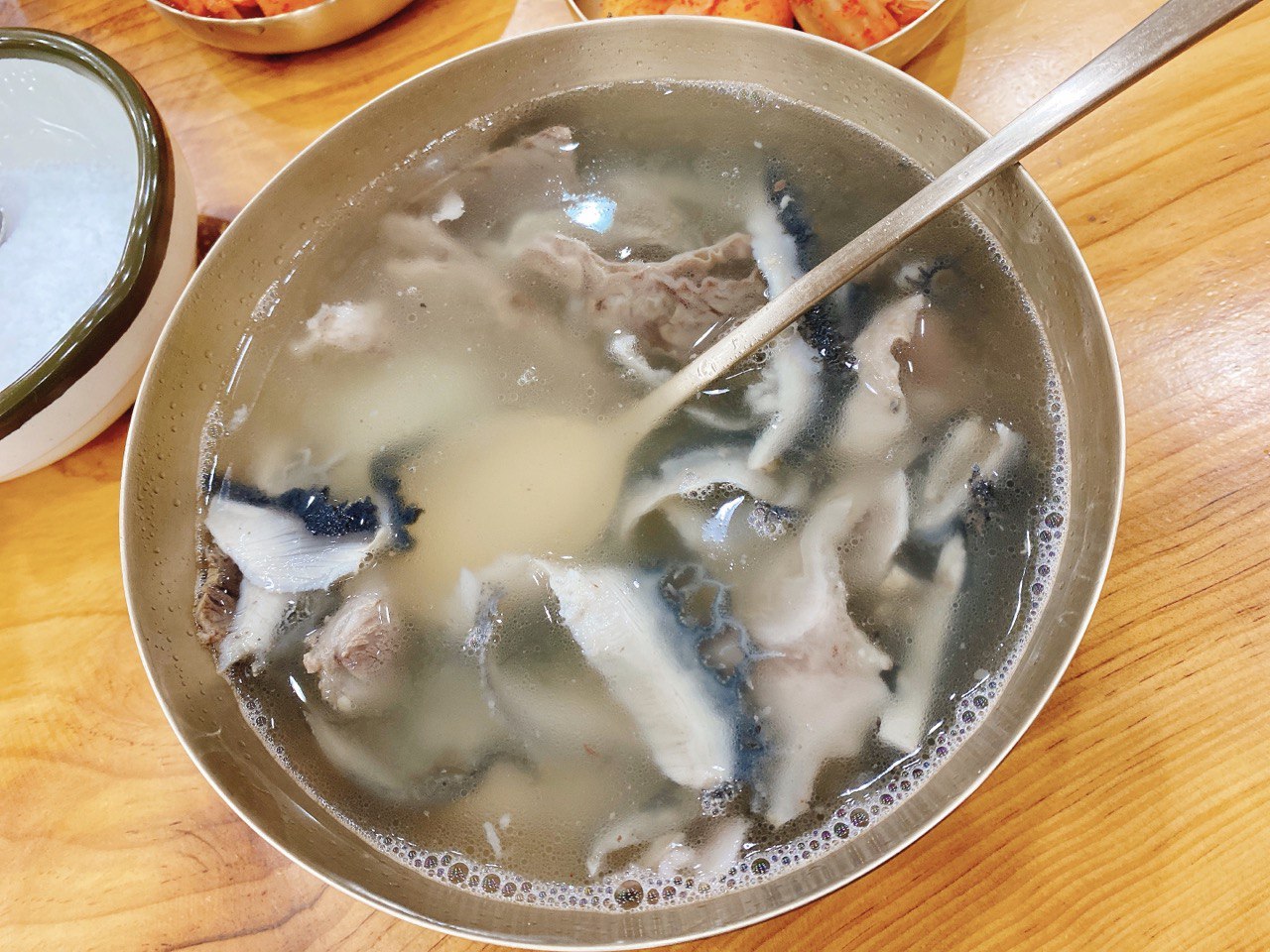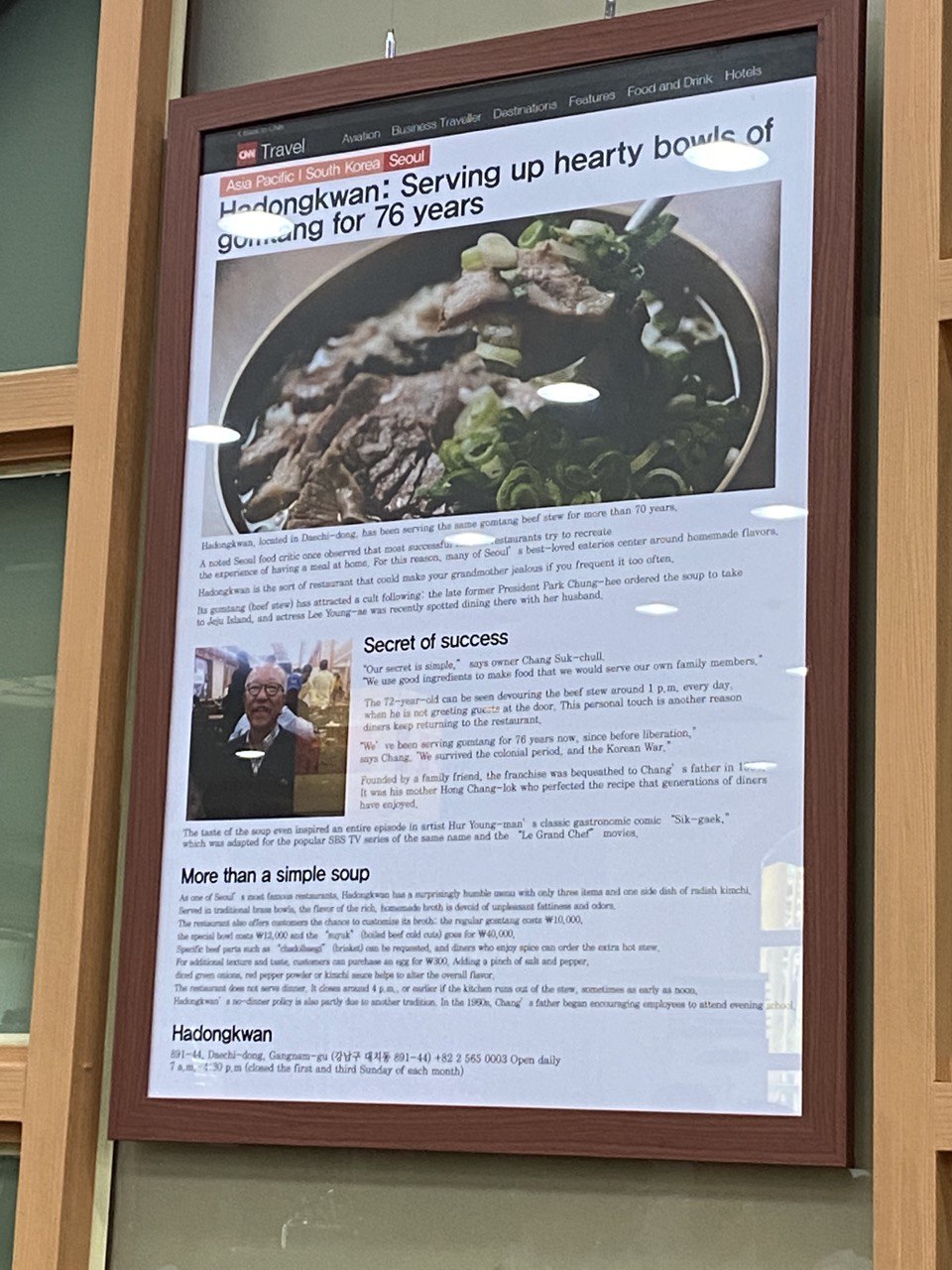 [FOOD: Restaurants, Korean dishes, Cafes] - Jokbal and Bossam: Special pork dish in Korea
[FOOD: Restaurants, Korean dishes, Cafes] - Sohojung: A Restaurant for Andong Guksi (Beef-based Noodles) and Gukbap (Beef-based Soup with Rice)