Jokbal (Pig's trotter) and Bossam (Belly pork): Favorite pork dish in Korea
Jokbal (족발 in Korean) and Bossam (보쌈 in Korean) are one of the famous dishes in Korea.
Normally, people enjoy eating Jokbal and Bossam at night as these are great food with beer or soju. These kinds of food are called Anju which means the food that people enjoy with alcohol in Korea. As such, both Jokbal and Bossam are favorite night time meals in Korea.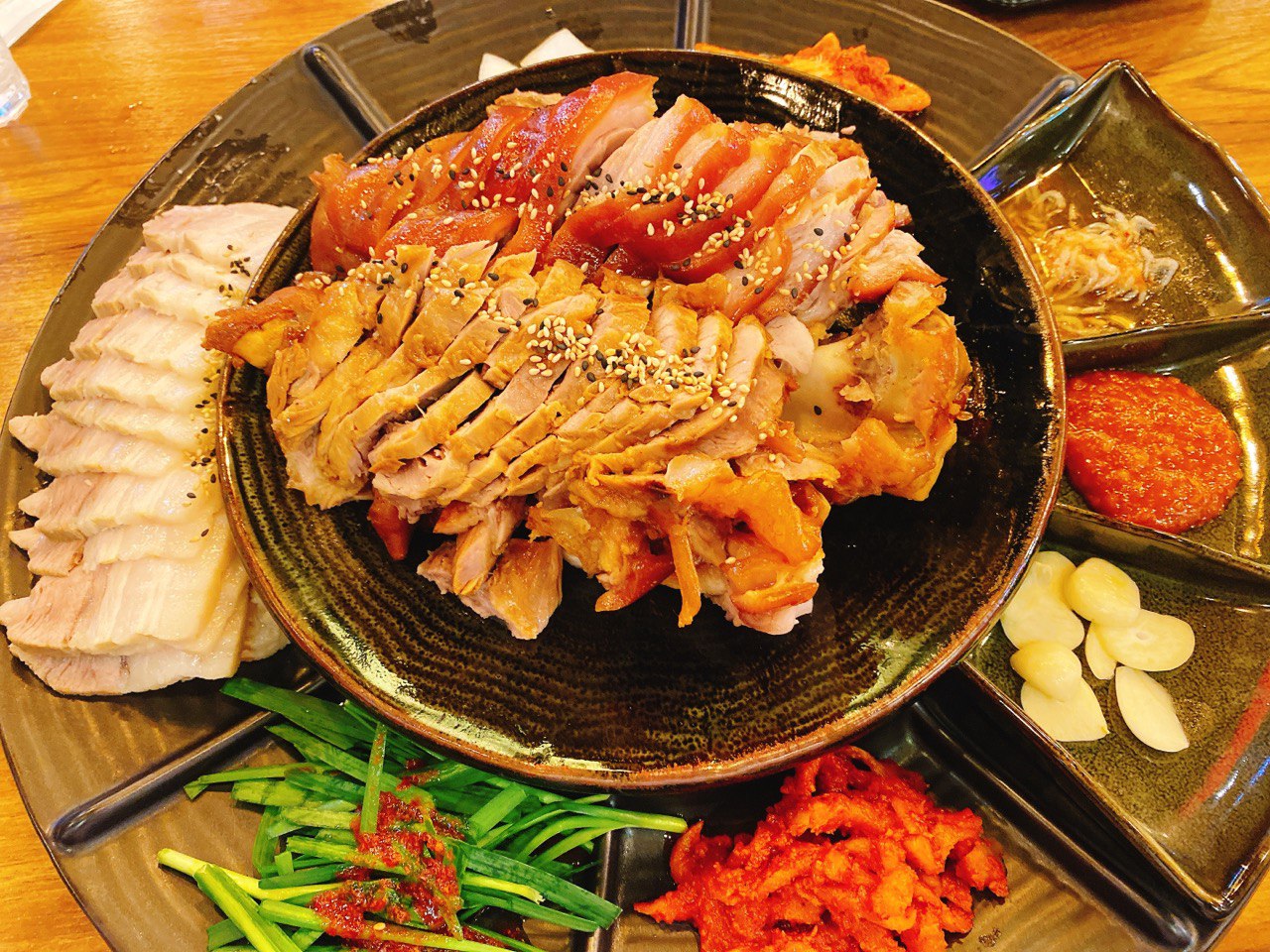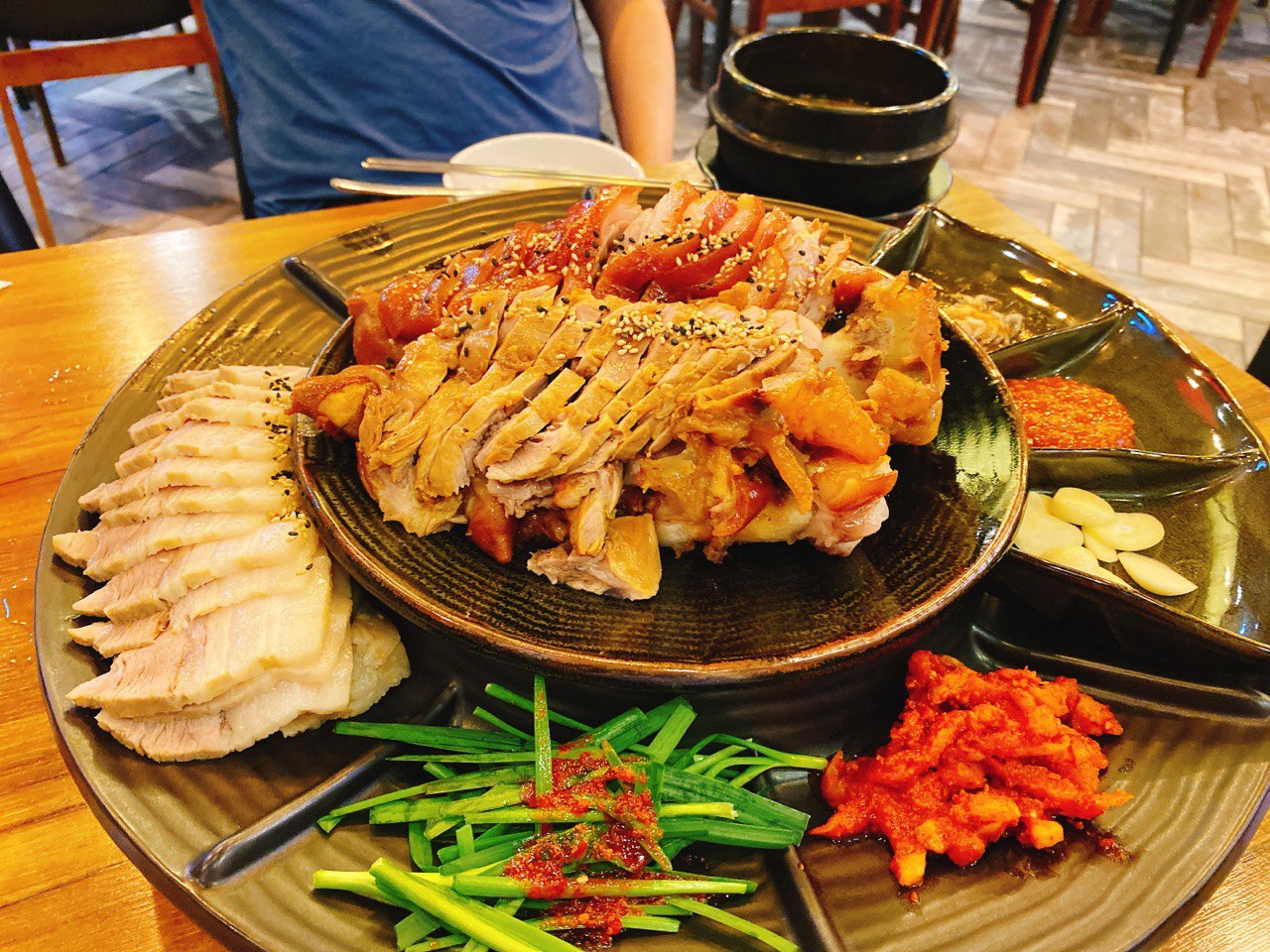 "Jokbal" is pig's trotters cooked with soy sauce and spices. It is normally braised with soy sauce, onion, garlic and ginger. "Bossam" is a belly pork which is boliled (steamed) in spices (doenjang sauce, garlic and spring onions).
When both Jokbal and Bossam is fully cooked, they are sliced and served with vegetables (spicy radish, kimchi and sliced garlic) and saeujeot which is a fermented shrimp sauce. They are high-protein dishes so many Koreans enjoy eating both of these dishes.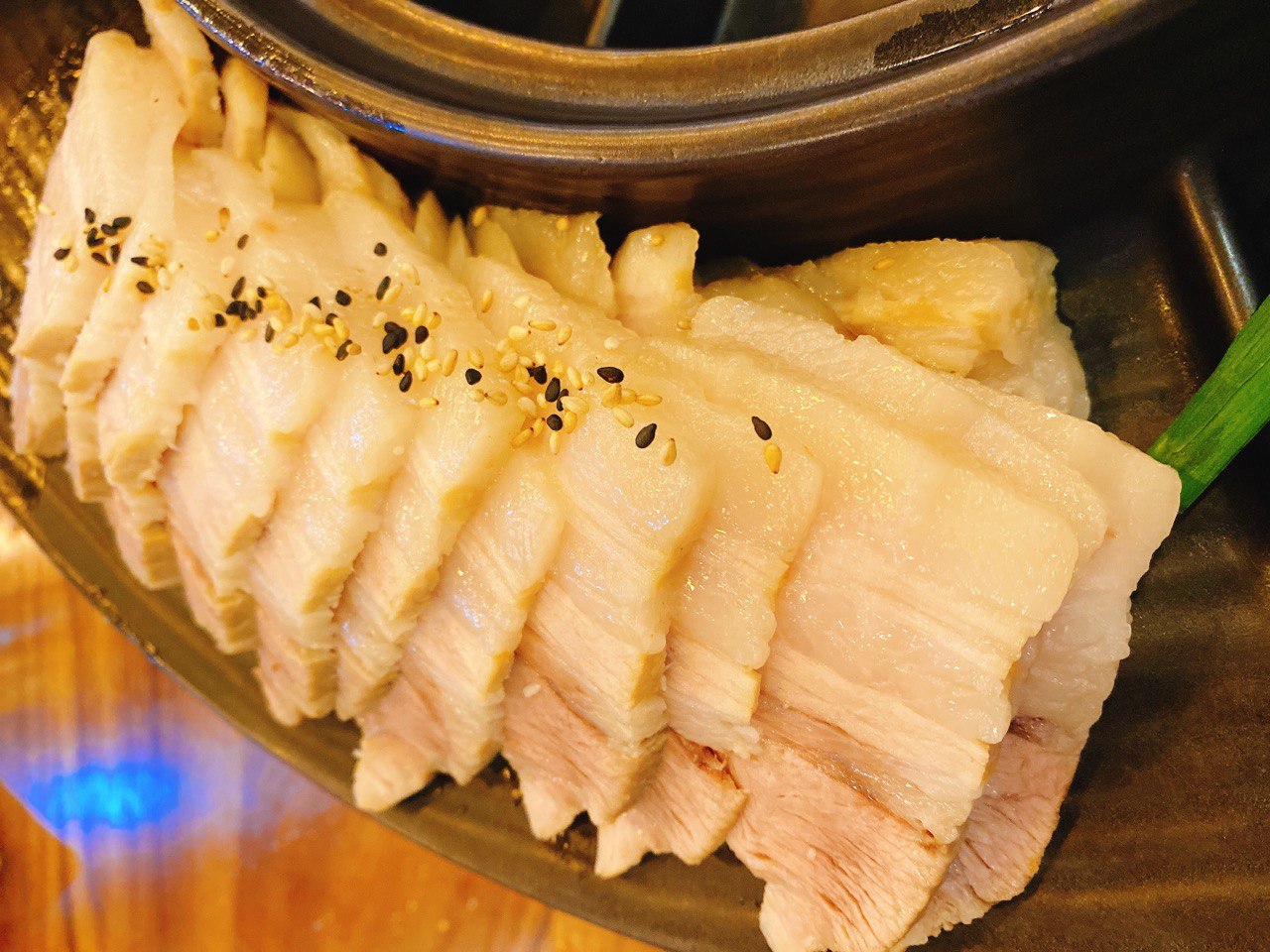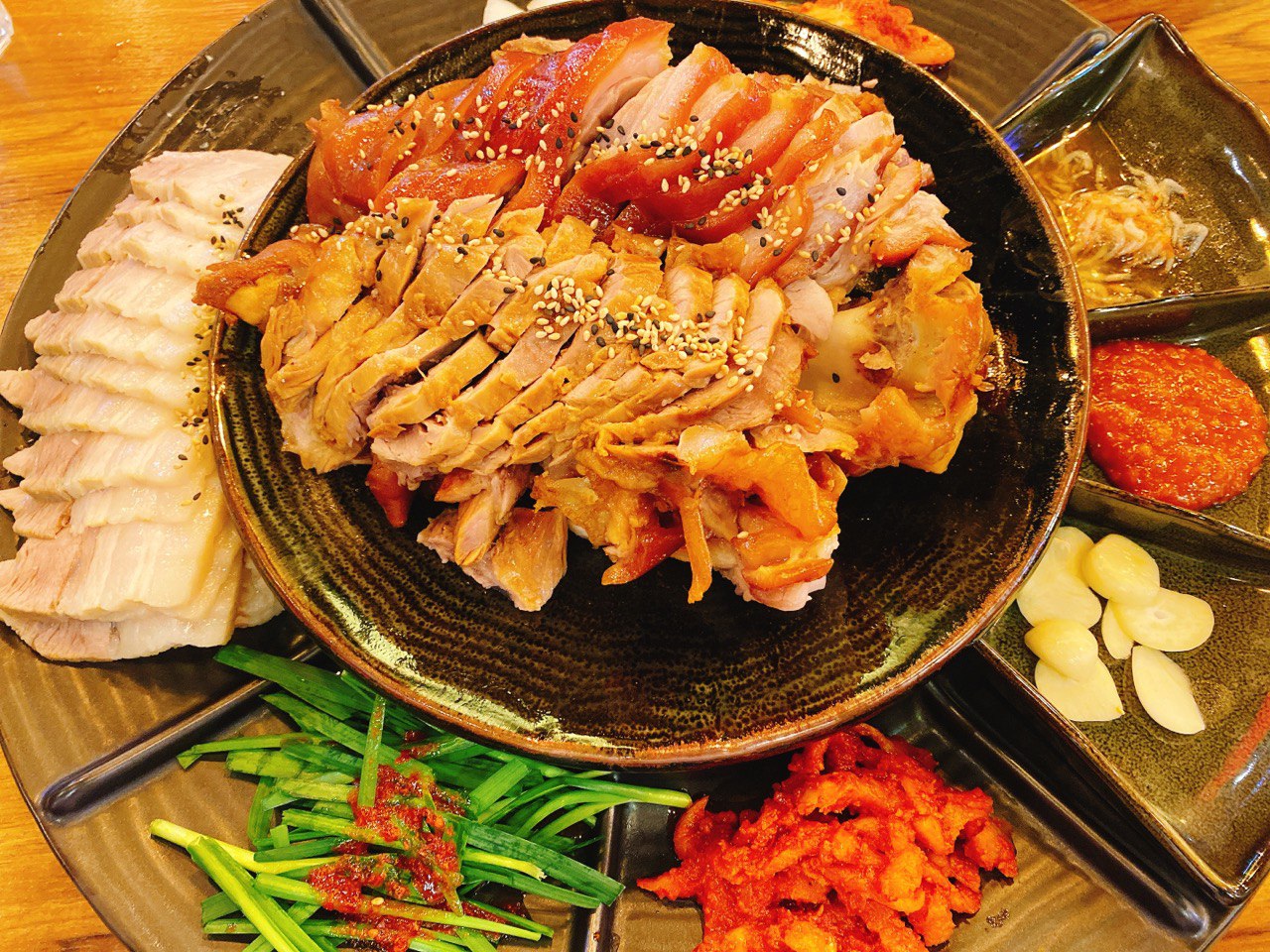 There are also spicy Jokbal that are called "Fire Jokbal (불족발 in Korean)" and people who enjoy spicy food love this kind of Jokbal.
Bossam is generally known as a food that people enjoy after Gimjang (김장 in Korean). Gimjang is preparing kimchi, normally in the winter season and as it is a hard working process people enjoy Bossam with Kimchi made by theirself after Gimjang is finished.
Both Jokbal and Bossam are dishes that you can enjoy as delivery-service food or in the restaurant. There is a well-known Jokbal town in Jangchung-dong (subway line 3, Dongguk University Station) in Korea so you can also visit here if you would like to enjoy special Jokbal.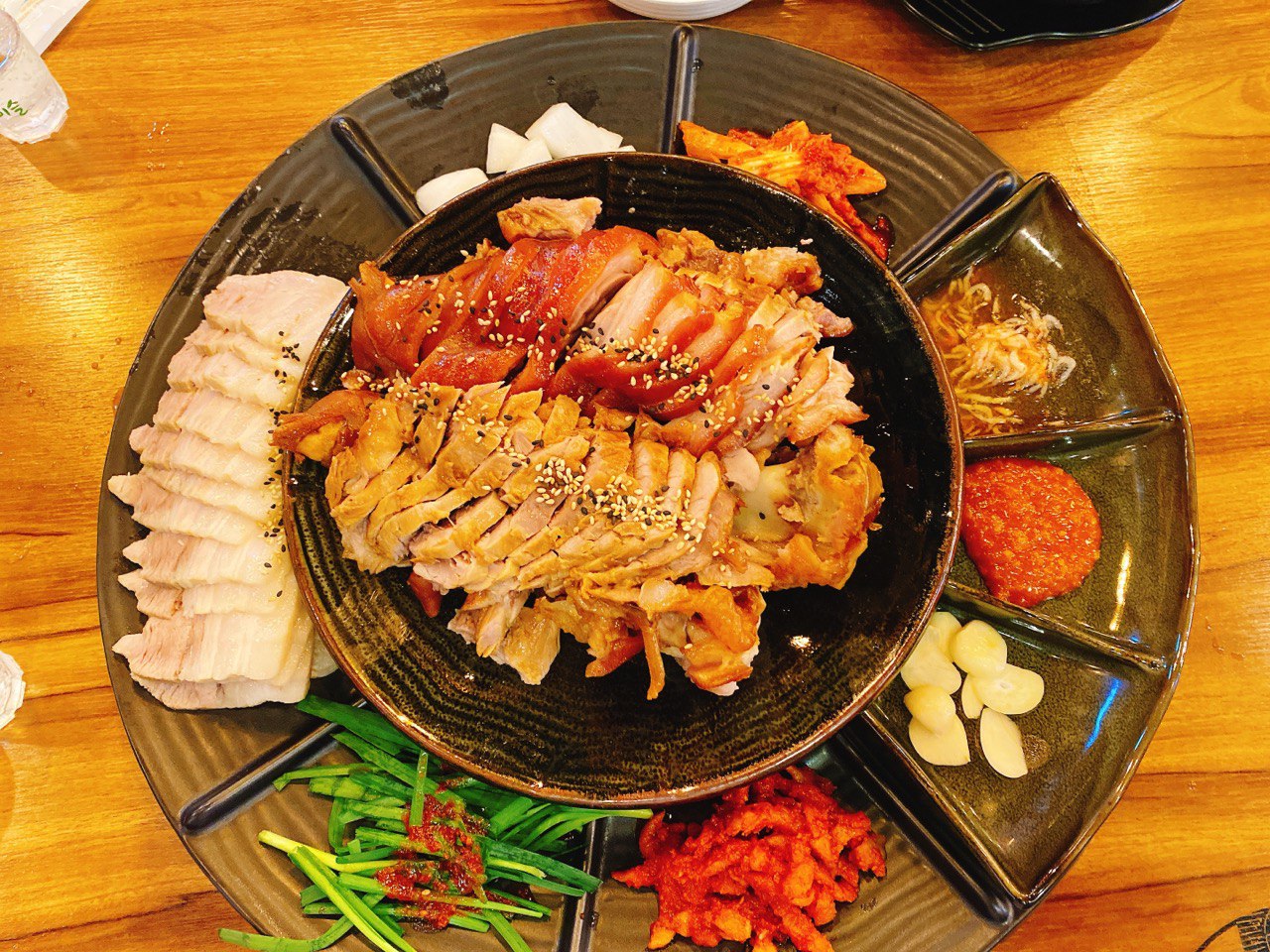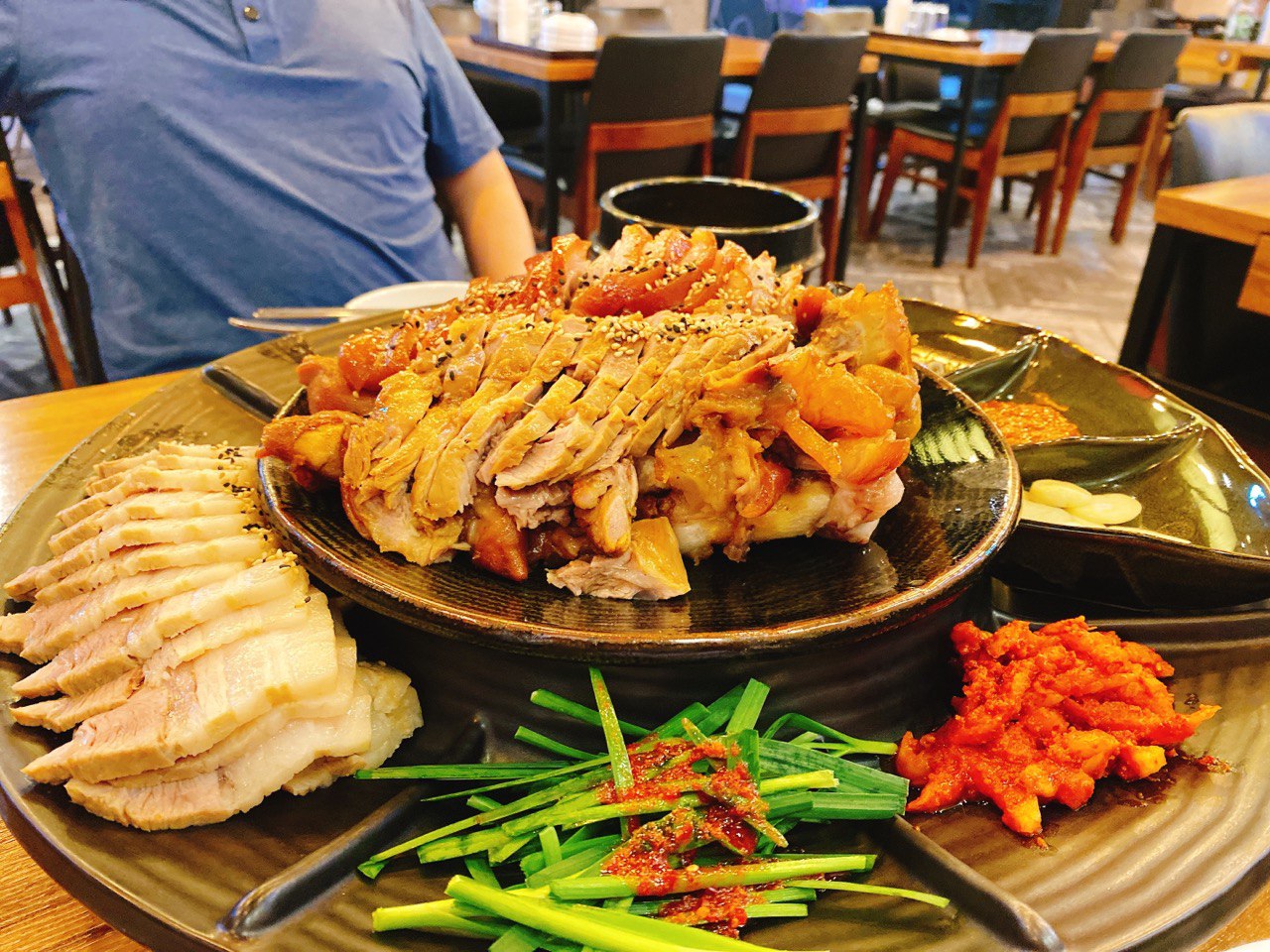 As introduced as famous dishes in Korea, I recommend you to try this food while you are traveling in Korea. These might seem awkward or strange food to you but you will love it after you try both of these dishes.
If you need to find a restaurant for Jokbal and Bossam, we can find it for you. You can send me an email for asking when you are traveling in Korea.
[FOOD: Restaurants, Korean dishes, Cafes] - Sohojung: A Restaurant for Andong Guksi (Beef-based Noodles) and Gukbap (Beef-based Soup with Rice)
[FOOD: Restaurants, Korean dishes, Cafes] - Bakery Theater: A bakery cafe with wonderful Han river view
[FOOD: Restaurants, Korean dishes, Cafes] - Mandu Jeongol: Korean Dumplings Hot Pot (Stew)