Sushi Cho - A perfect sushi dining place at Westin Chosun Hotel in Seoul
"Sushi Cho (스시조 in Korean)" is one of the most popular sushi dining places at Westin Chosun Hotel in Seoul. Westin Chosun Seoul is a hotel located near "City Hall" subway station.
Sushi Cho is located on the 20th floor of Westin Chosun Hotel. There are seats that are available at the Hall and the Room. People who are enjoying the Omakase and communicating with the chef while eating may prefer seats at the Hall. On the other hand, people who are looking for a private space or enjoying the private vibes may prefer seats at the Room.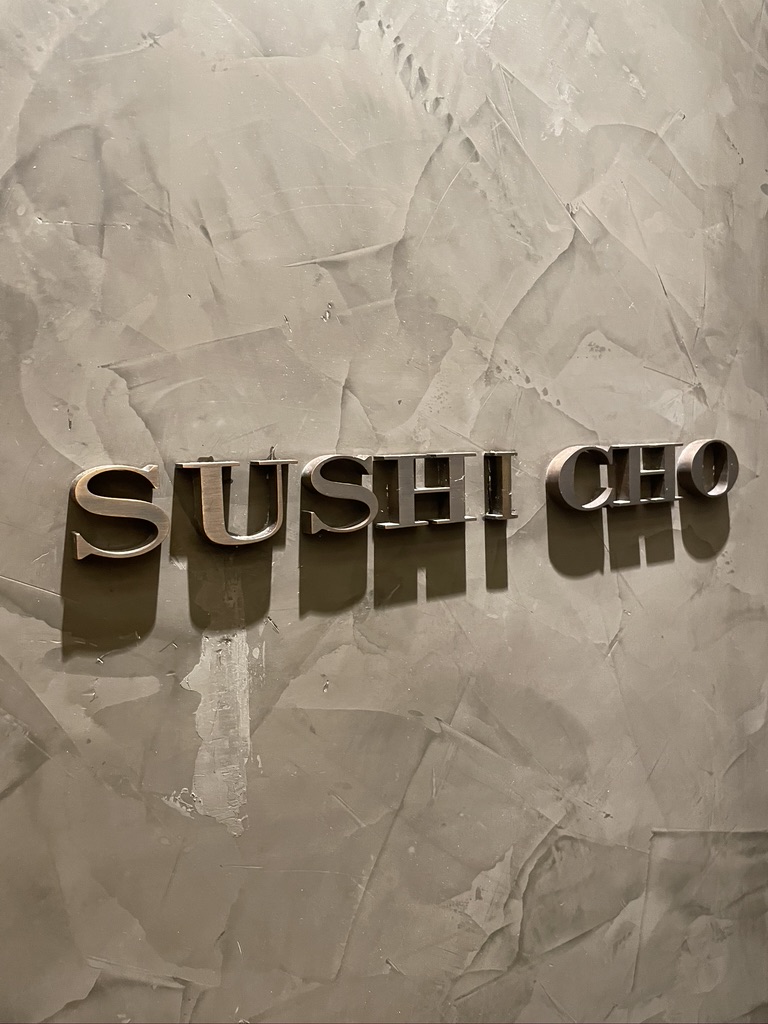 The prices vary among the type of seats (Hall/Room) and the meal type (Lunch/Dinner).
The dinner course at the room is the most expensive course menu and the prices are from 185,000 to 300,000 KRW.
Daikoku Course: 300,000 KRW

Fukurokuju Course: 250,000 KRW

Bishamonten Course: 200,000

Winter Set: 185,000
Besides the course menus, you can also find Ala Carte Menus.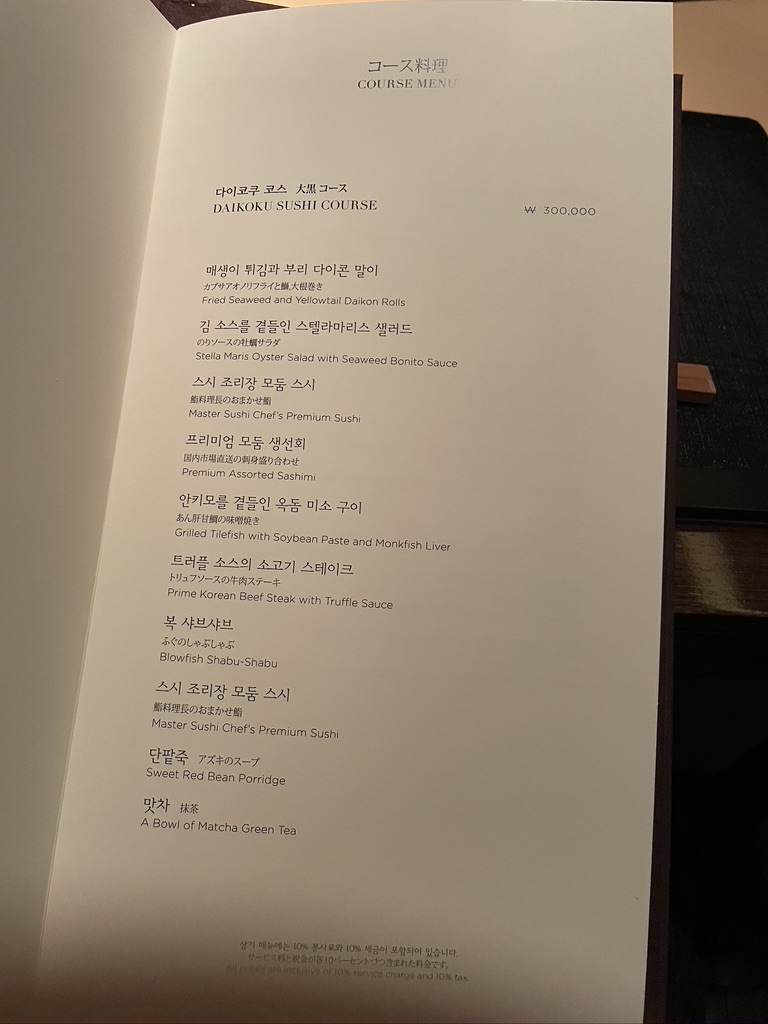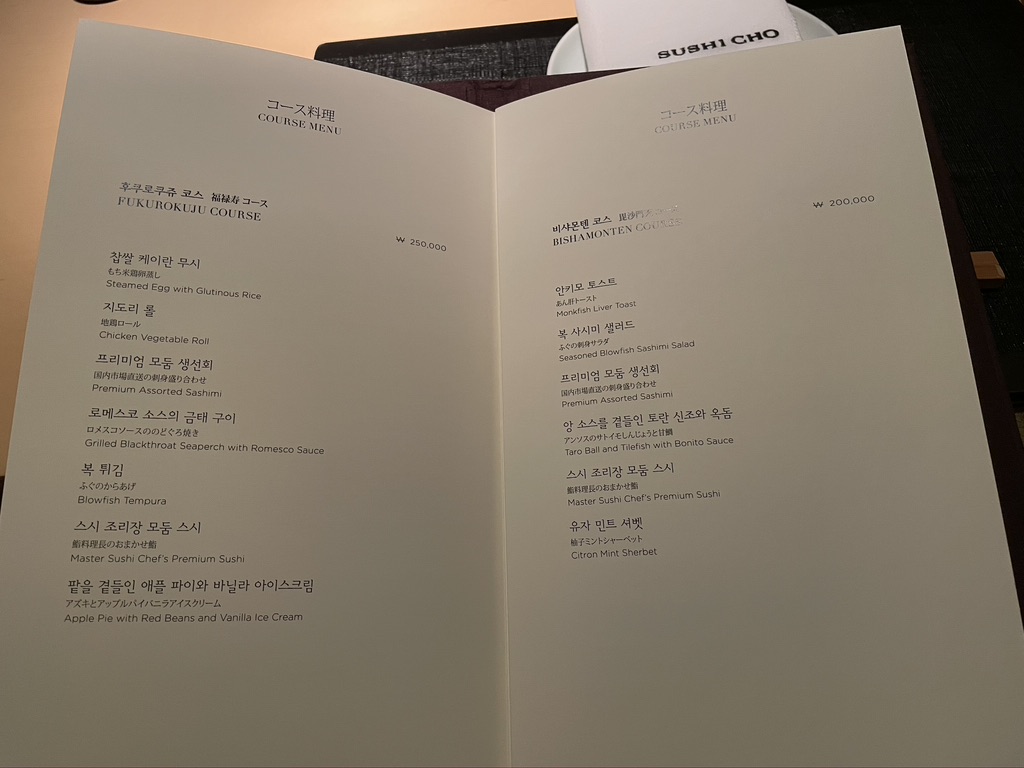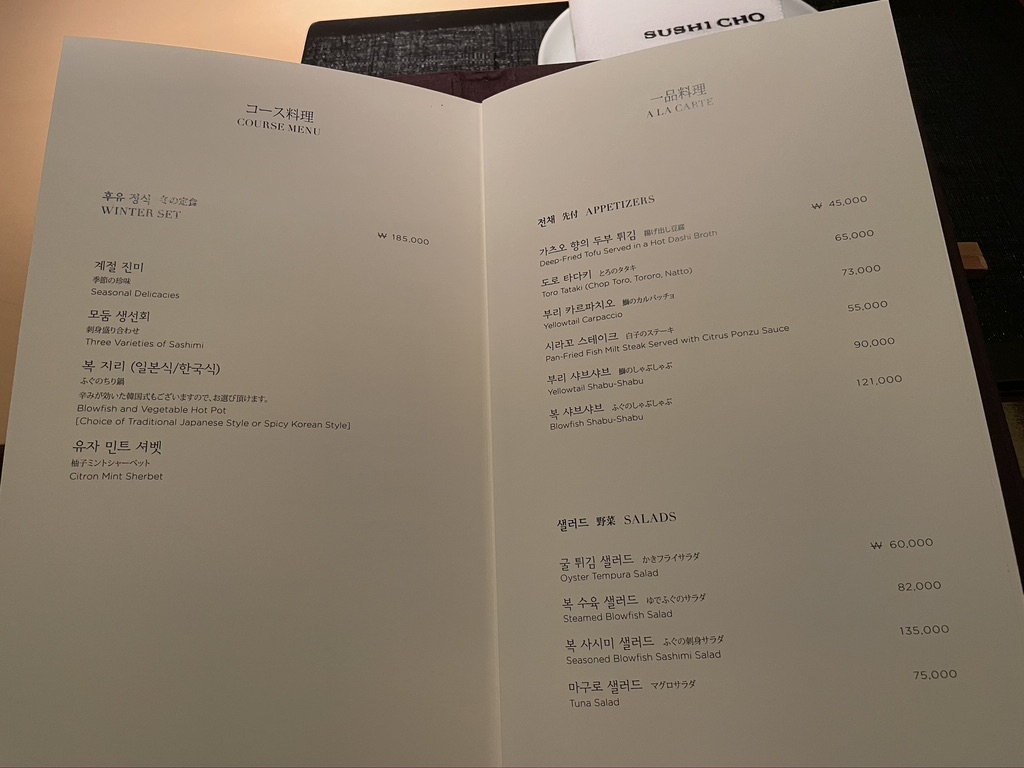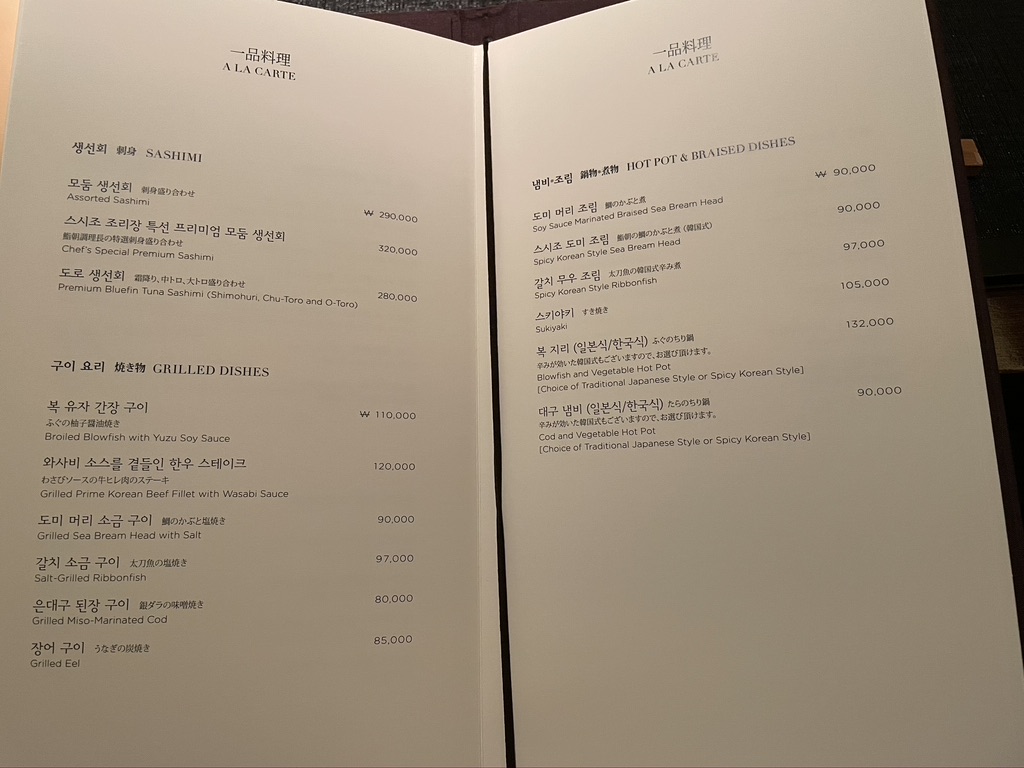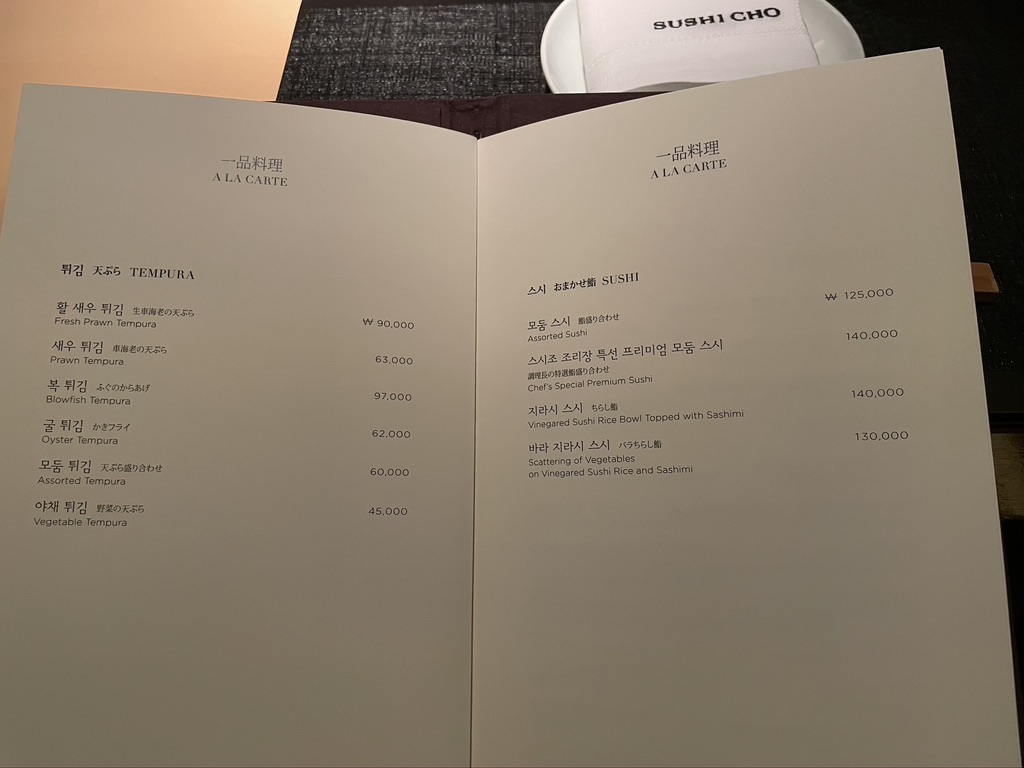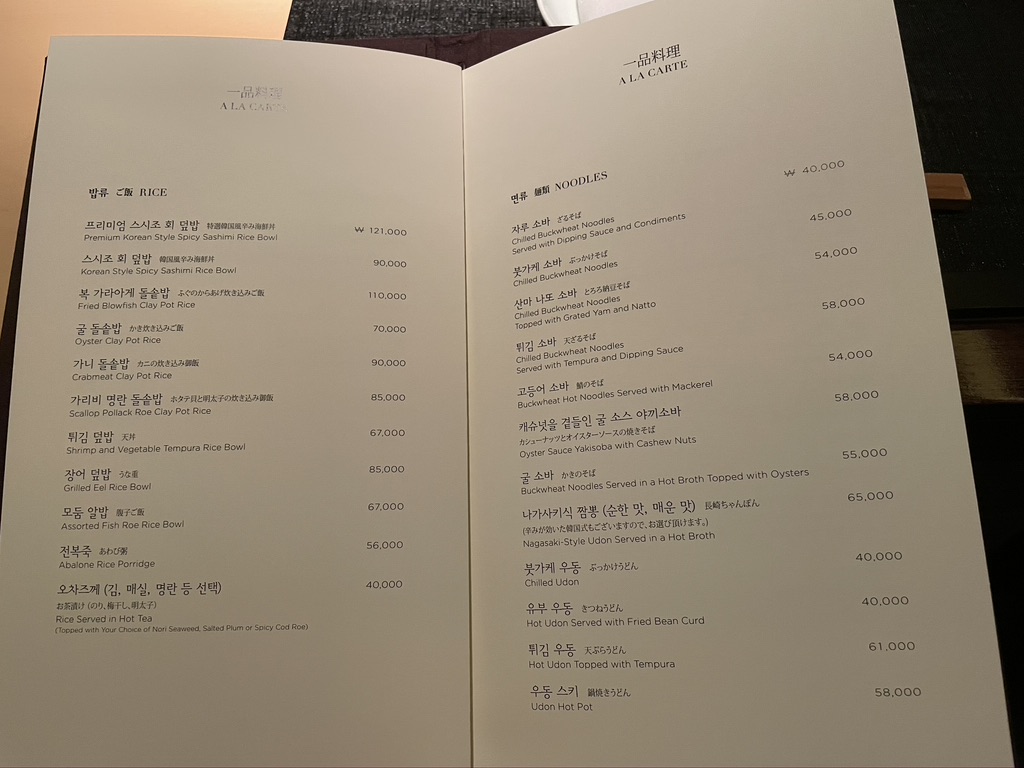 The most expensive course menu is the Daikoku Course comprising of Fried Seaweed and Yellowtail Daikon Rolls, Stella Maris Oyster Salad with Seaweed Bonito Sauce, Master Sushi Chef's Premium Sushi (3 pcs), Premium Assorted Sashimi, Grilled Tilefish with Soybean Paste and Monkfish Liver, Prime Korean Beef Steak with Truffle Sauce, Blowfish Shabu-Shabu, Master Sushi Chef's Premium Sushi (4 pcs), Sweet Red Bean Porridge and A Bowl of Matcha Green Tea.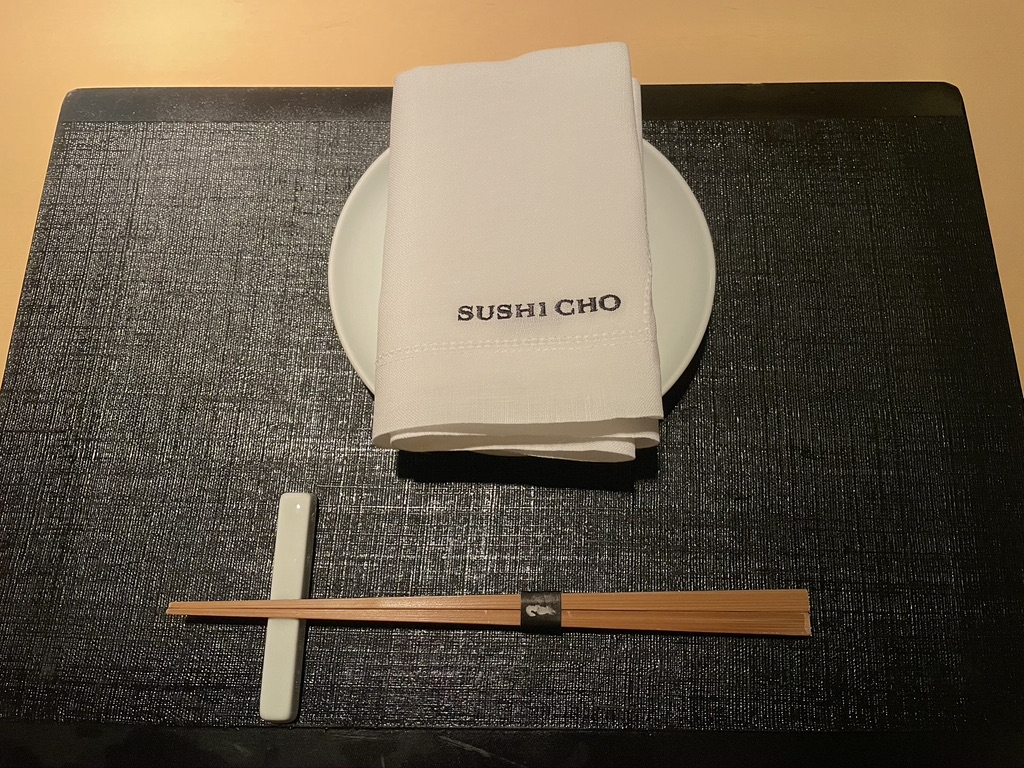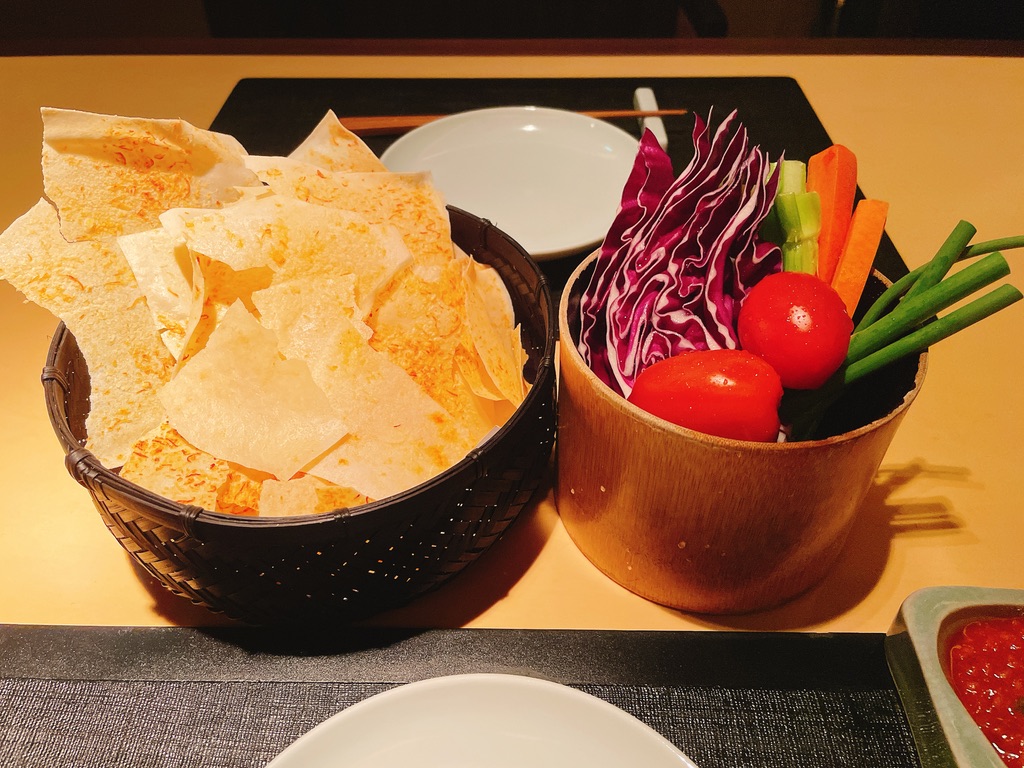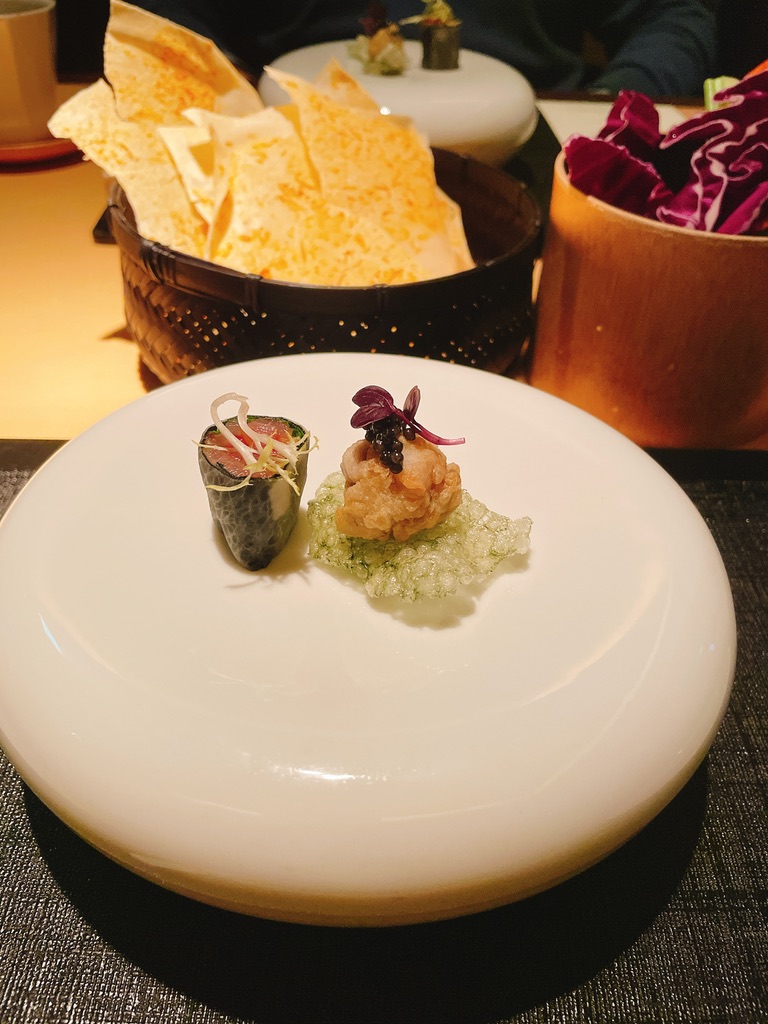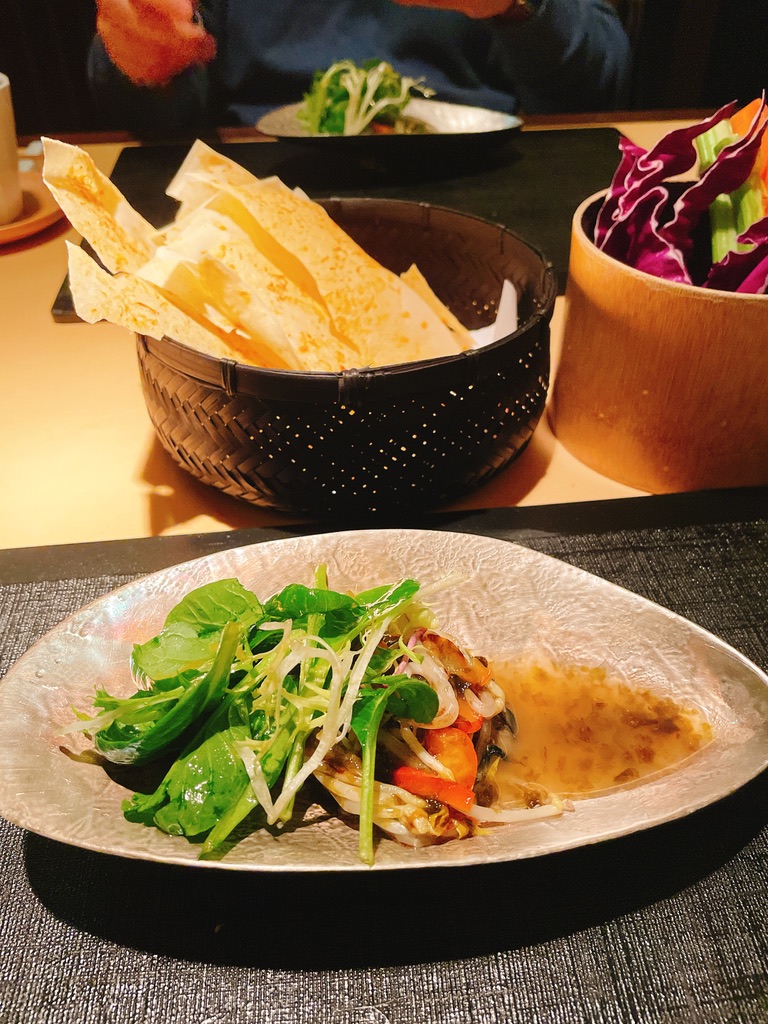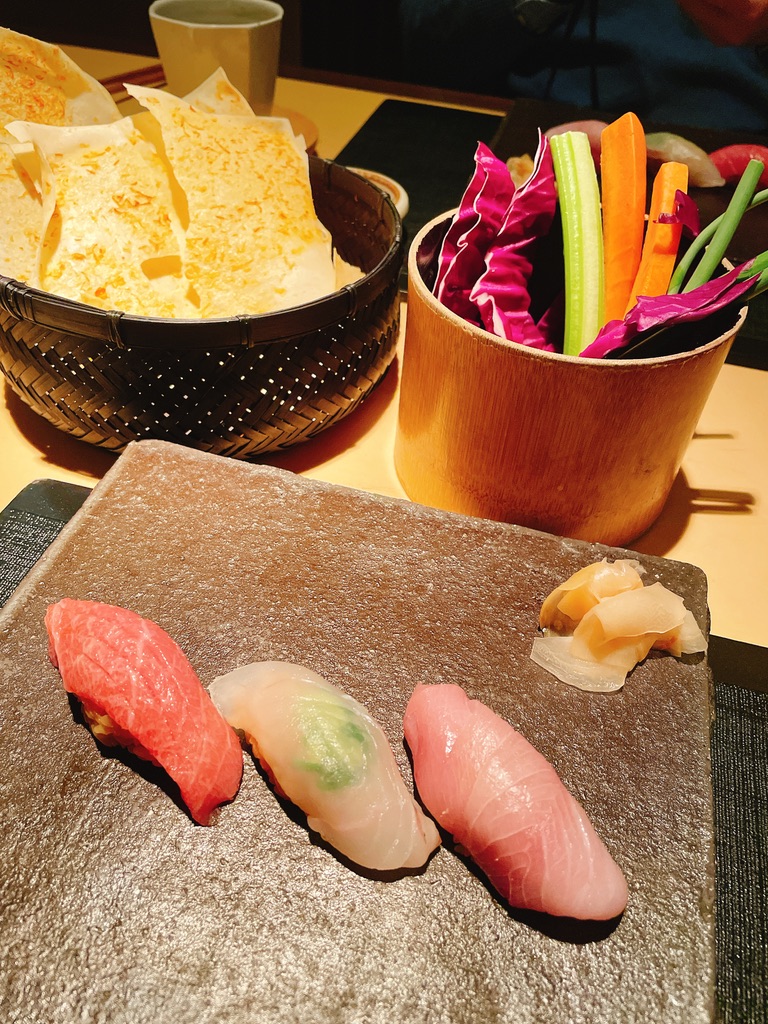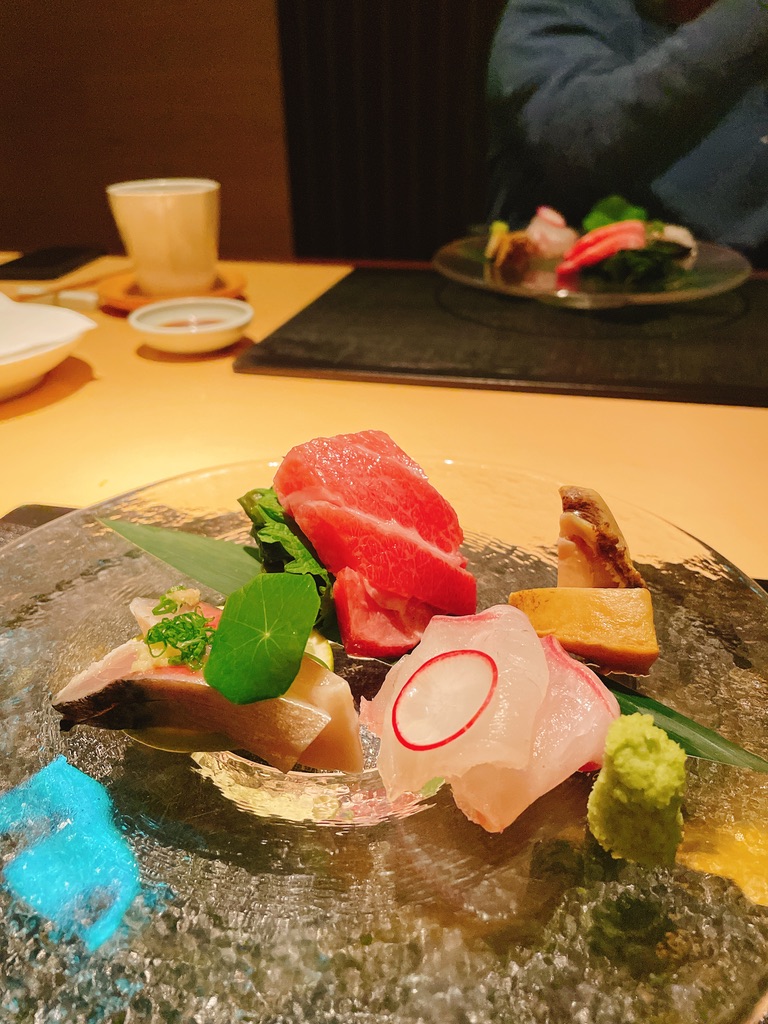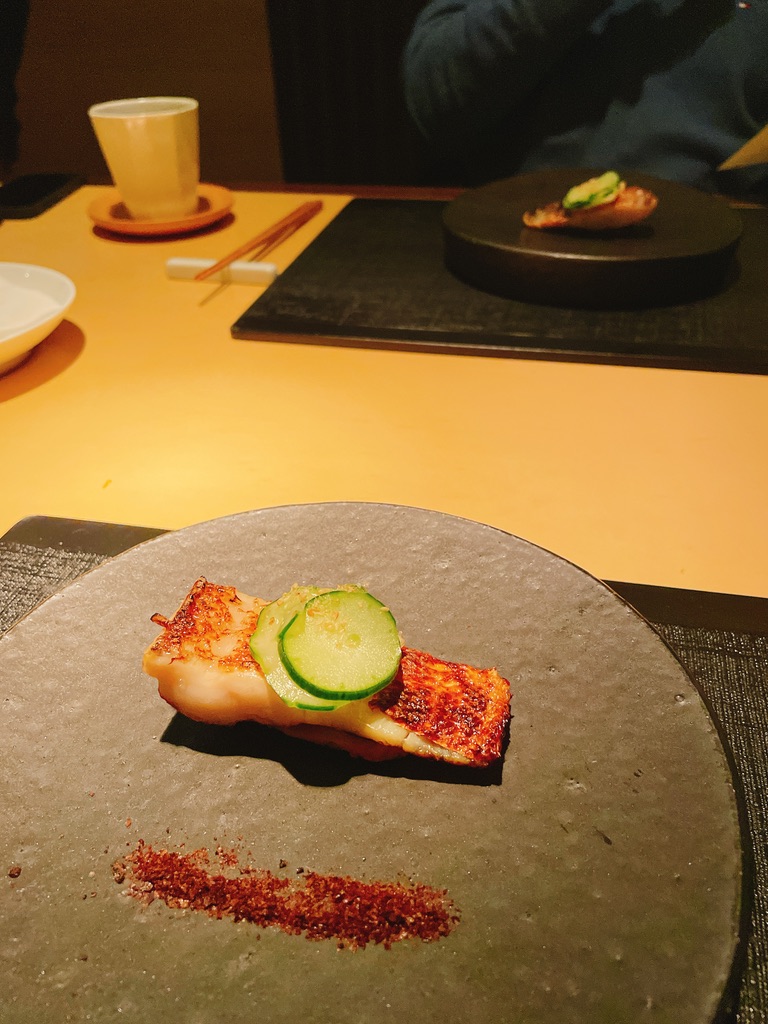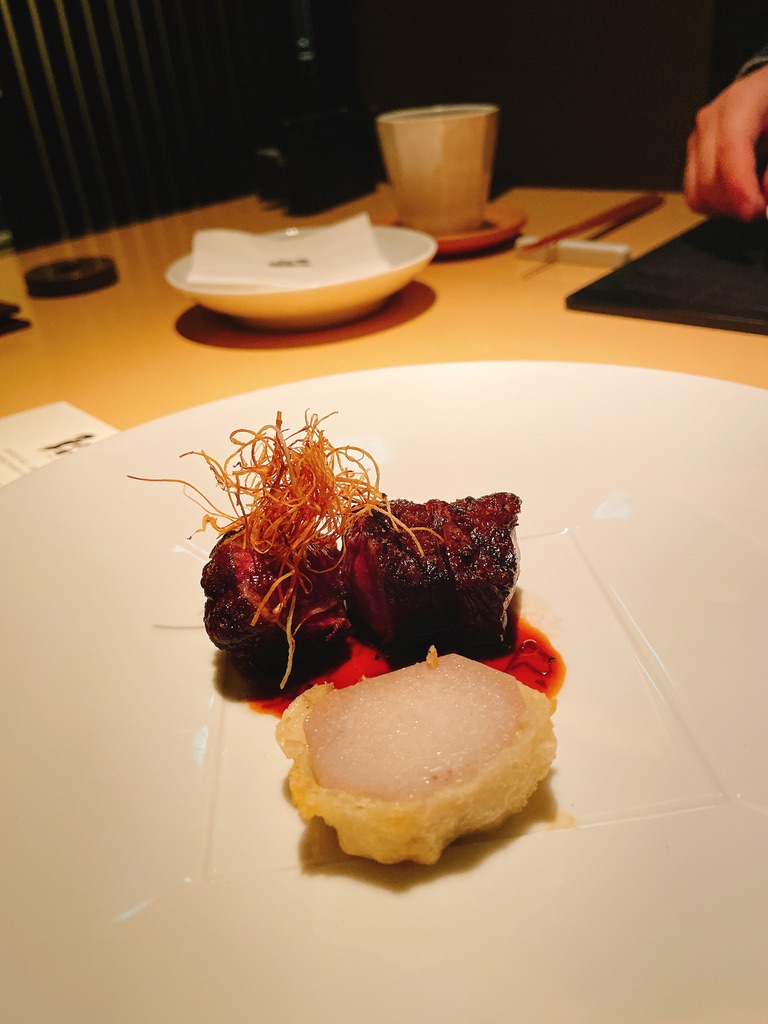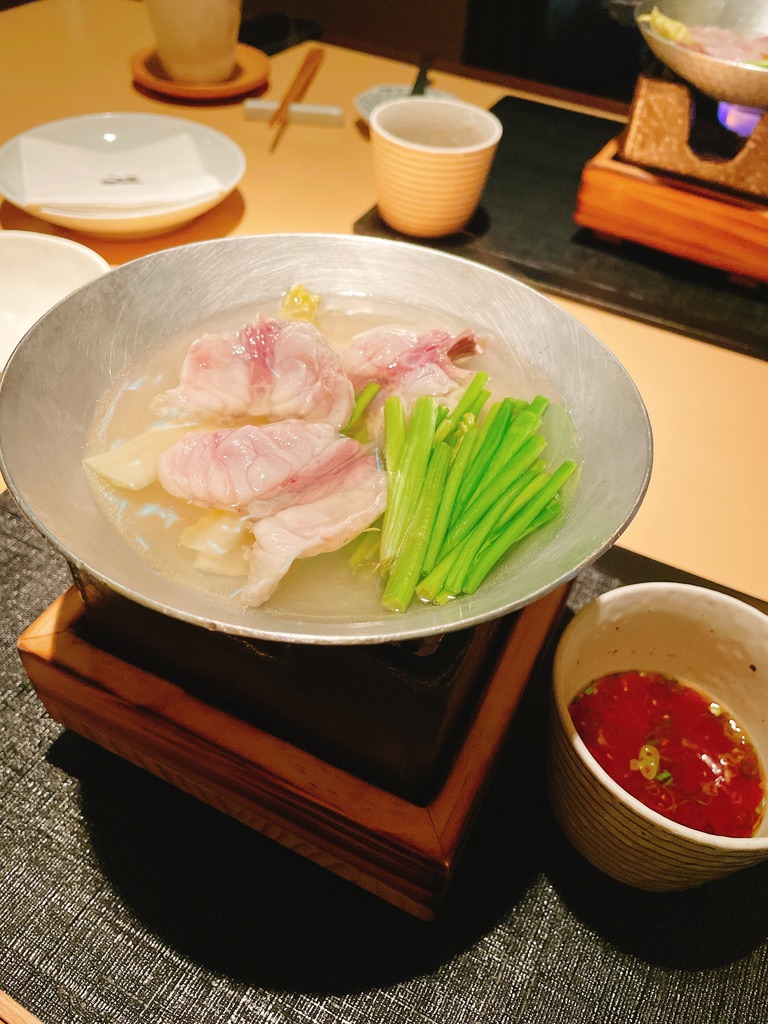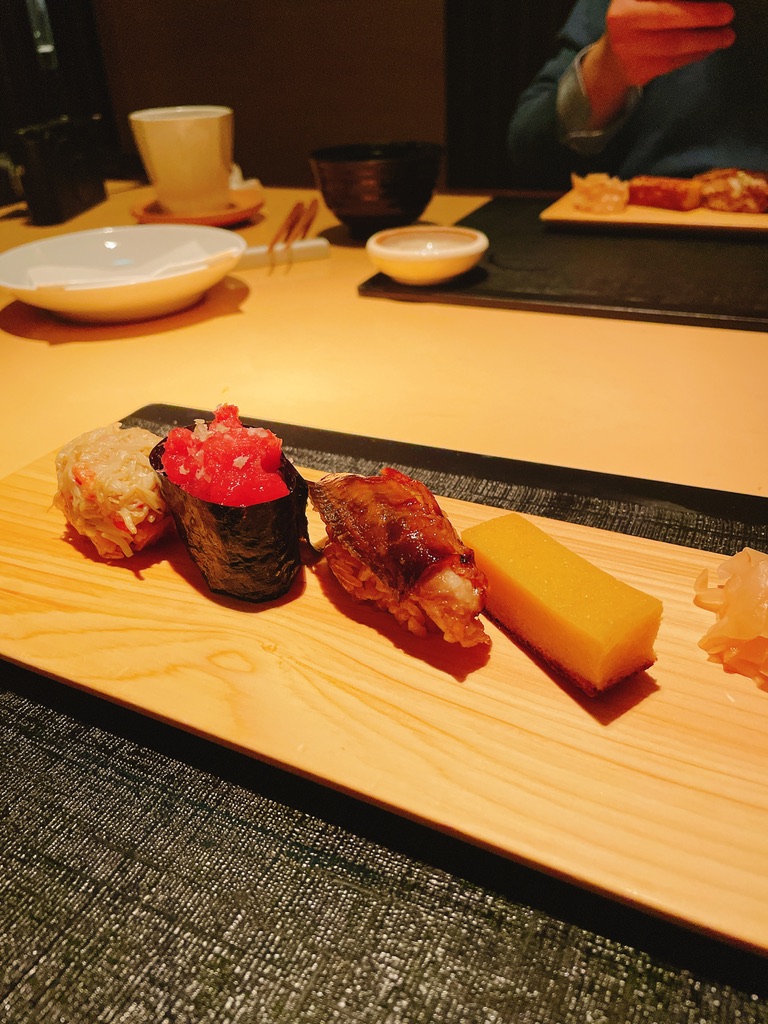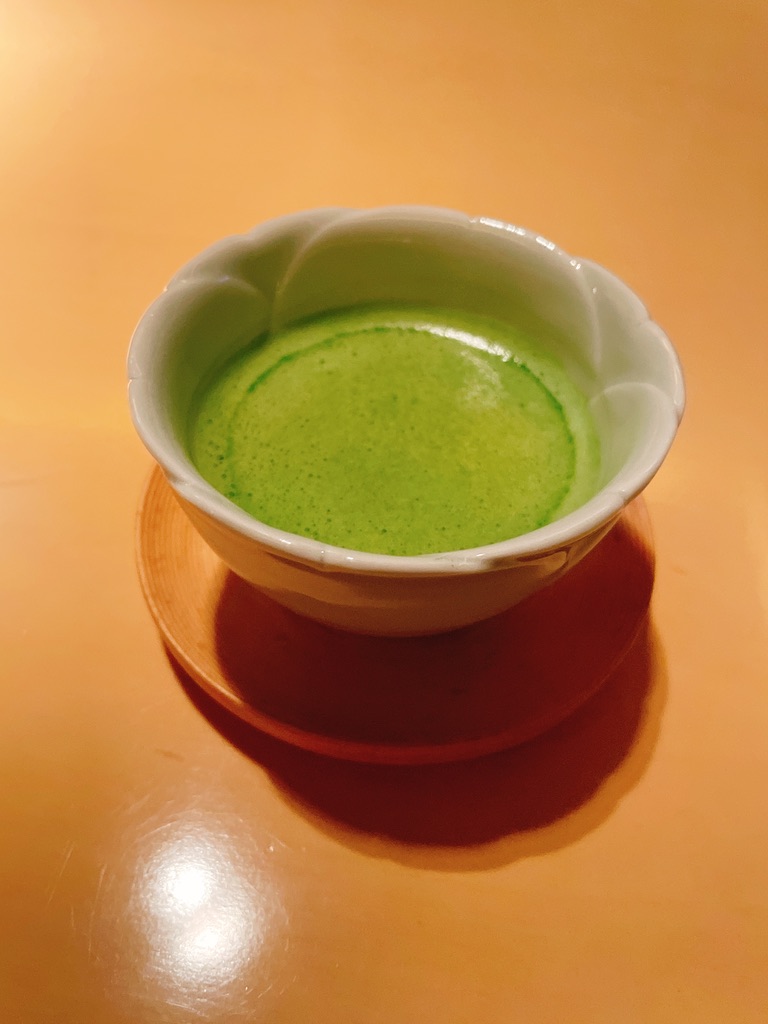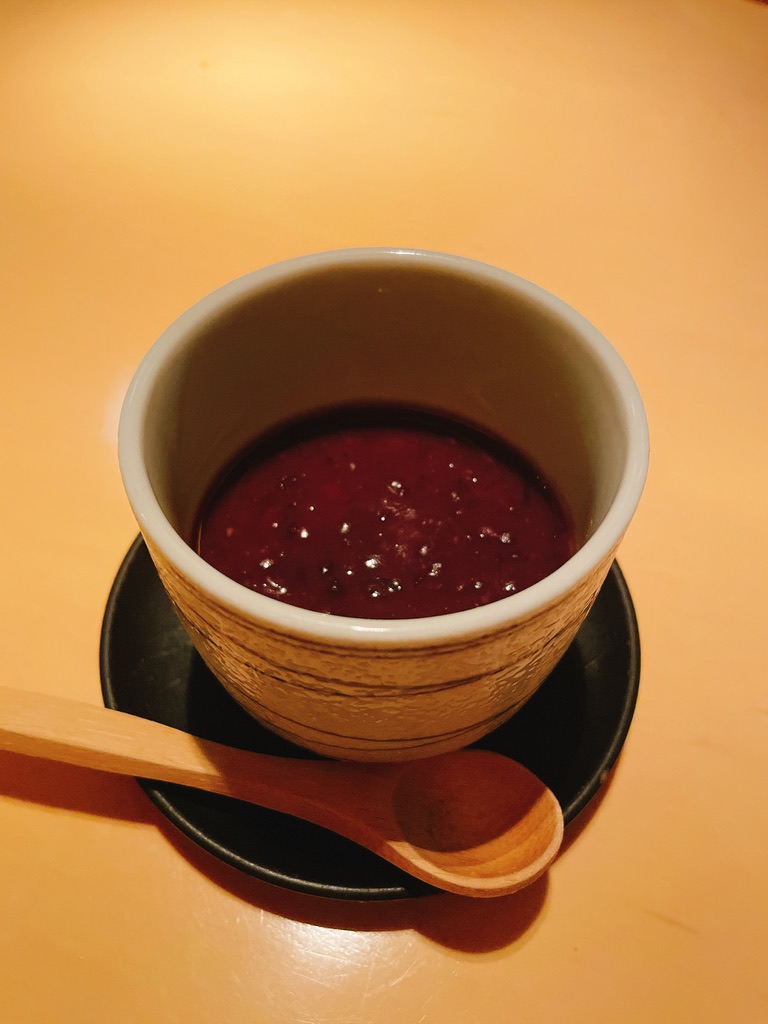 As Sushi Cho is very famous sushi dining place in Korea, we recommend you to visit here and experience a fabulous sushi and sashimi here.
If you visit Westin Chosun Seoul in December, you may enjoy Christmas and year-end vibes here.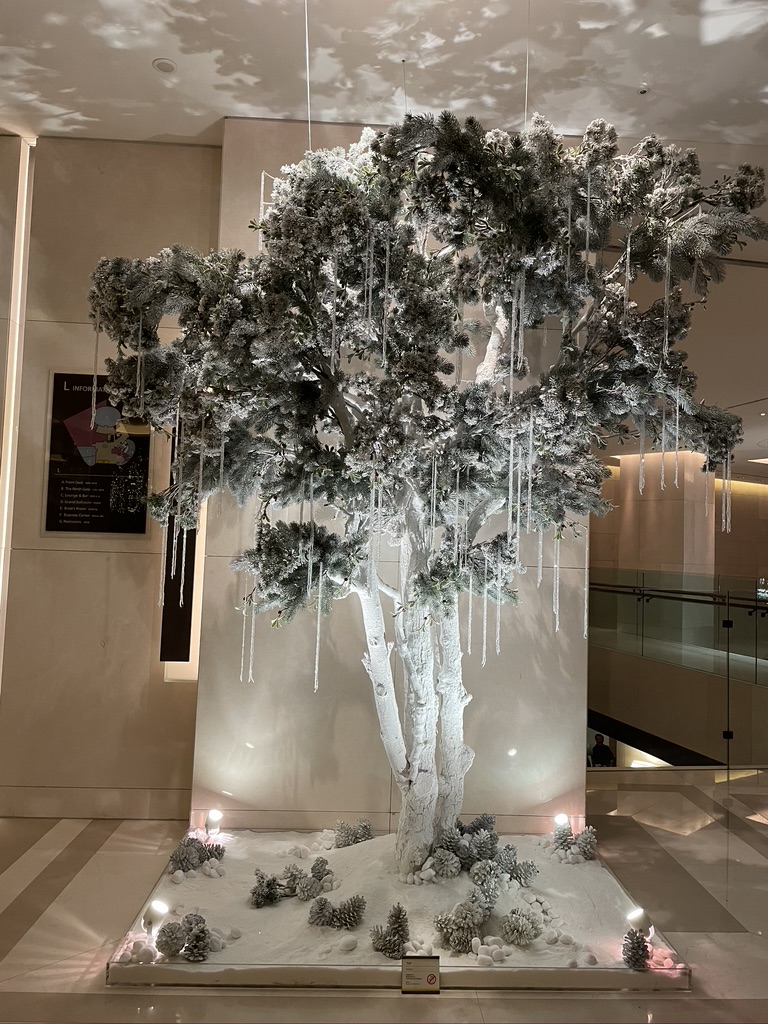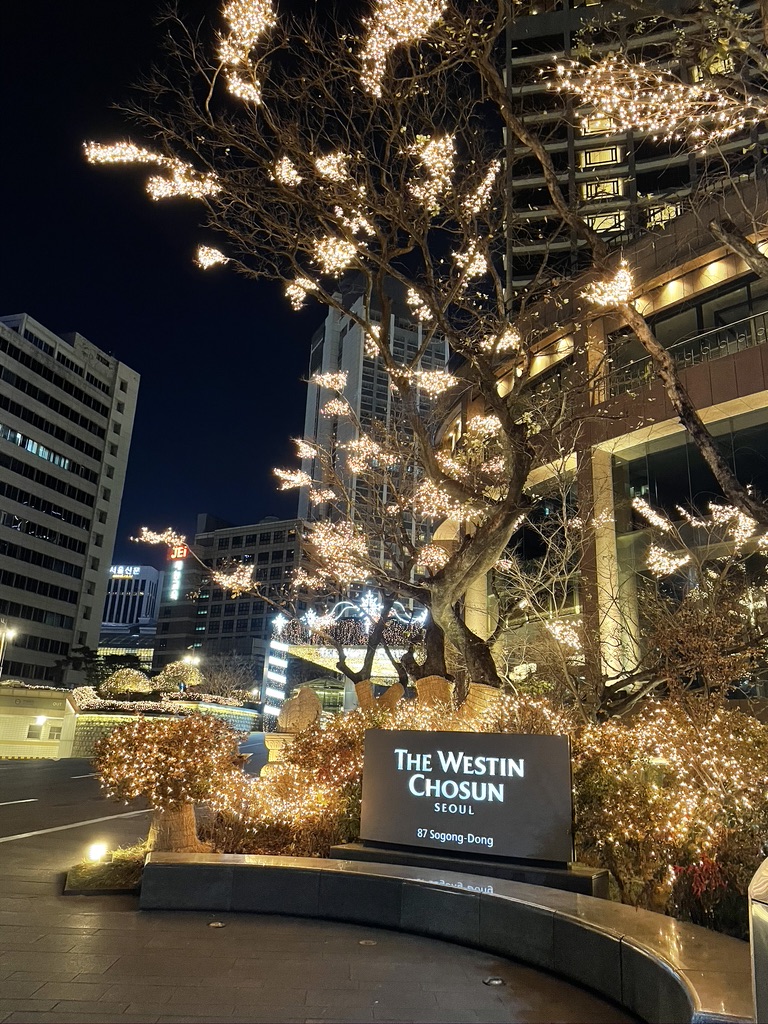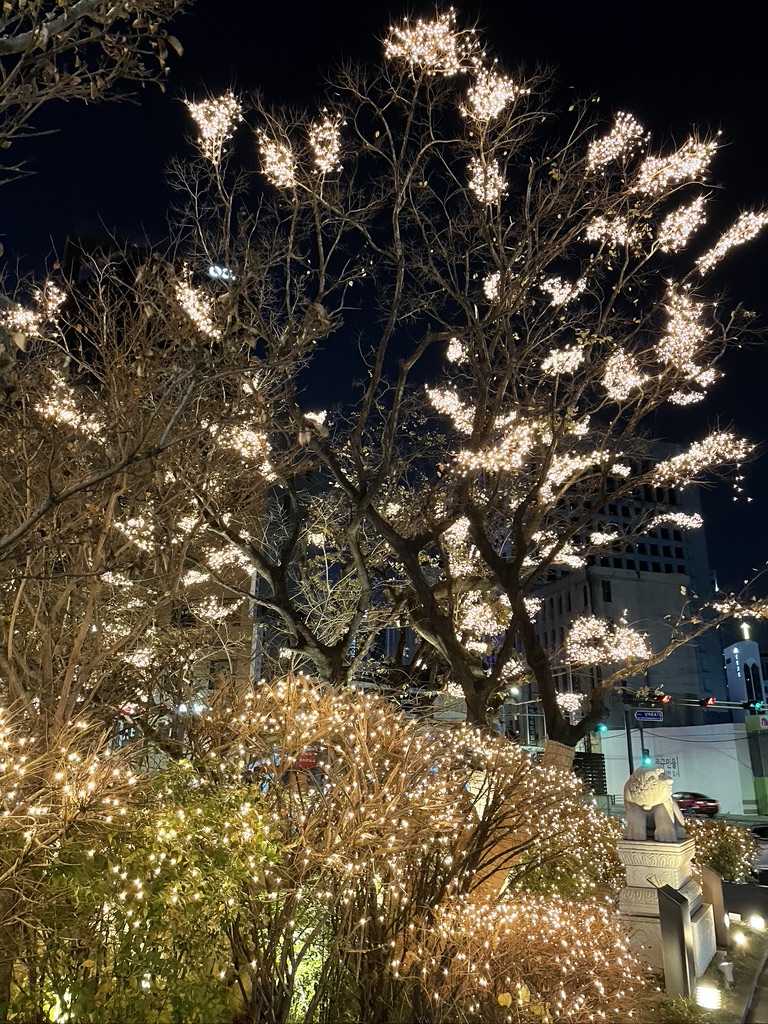 ---
You may also like other Ella's Pick -
[TRAVEL: Tour sites, Travel info, Hotels] - Starbucks Reward Program in Korea - Starbucks Planner and Foldable Crossbag
[FOOD: Restaurants, Korean dishes, Cafes] - Ginza - A Japanese Restaurant in Korea
[TRAVEL: Tour sites, Travel info, Hotels] - Seongsu Yeonbang - Multicomplex Space for Shopping and Dining in Seongsu-dong, Korea
[FOOD: Restaurants, Korean dishes, Cafes] - Cafe "Radar" in Seongsu-dong, KOREA
[TRAVEL: Tour sites, Travel info, Hotels] - Seoul Wave Art Center - A Floating Exhibition Venue on Han River
[TRAVEL: Tour sites, Travel info, Hotels] - Signiel Seoul - A Luxury Landmark Hotel in Jamsil, Korea
[TRAVEL: Tour sites, Travel info, Hotels] - Lotte World Mall & Seokchon Lake in Jamsil, Korea - Places to visit when you stay in Signiel Seoul
[TRAVEL: Tour sites, Travel info, Hotels] - Oakwood Premier Coex Center Seoul - Luxury apartment hotel in Korea