Pepero Day in Korea - Learn more about this day
Happy Pepero Day!!!!
Do you know what is Pepero Day? The November 11th every year is a "Pepero Day (빼빼로데이 in Korean)" in Korea.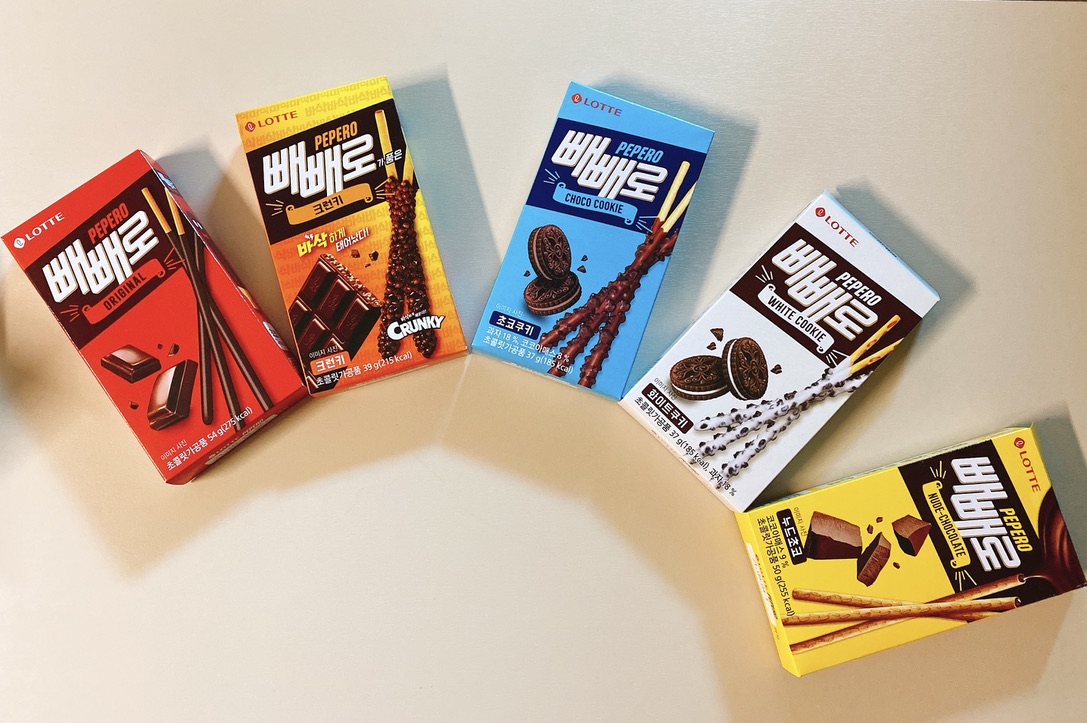 People exchange boxes of Peperos to celebrate the Pepero Day in Korea. Pepero is a slim and long chocolate covered stick snack which is one of the most famous snacks in Korea and is similar to Japanese Pocky. As the snack looks like the number 1, they celebrate the Pepero Day on the November 11th (11/11).
The Pepero Day is originated from Lotte Corporation, the company selling Peperos in South Korea. This day became a part of the local culture and the sales of Pepero hugely spike in the month of November.
Starting from November, you can easily find Peperos selling at the convenience store or the supermarket. There are various flavours of Pepero in Korea (Chocolate(Original), Crunky, Choco Cookie, White Cookie, Node-Chocolate, Strawberry, Almond, Green Tea, Tiramisu Cheese, Melon, Peanut, Blueberry Yogurt, Cherry Double Dip, Mint Choco, Yakult Yogurt, Cheddar Cheese, Peanut Butter and Latte). As there are several kinds of Peperos, you may give or receive these snacks to celebrate the Pepero Day on the 11th of November.
What about giving Peperos to your friends, co-workers, family members, girl/boyfriend or wife/husband today to celebrate the Korean Pepero Day? Happy Pepero Day, Everyone!!!!
---
You may also like other Ella's Pick -
[FOOD: Restaurants, Korean dishes, Cafes] - Cafe "House Plant" in Hanam, Korea
[TRAVEL: Tour sites, Travel info, Hotels] - Hyundai Premium Outlet Space1 - Newly opened in Namyangju
[FOOD: Restaurants, Korean dishes, Cafes] - Ggobuk Chip (Turtle Chip) Choco Churros Flavor - A popular snack in Korea
[TRAVEL: Tour sites, Travel info, Hotels] - Seoul Wave Art Center - A Floating Exhibition Venue on Han River
[TRAVEL: Tour sites, Travel info, Hotels] - Myeongdong - A famous shopping district in Seoul, KOREA